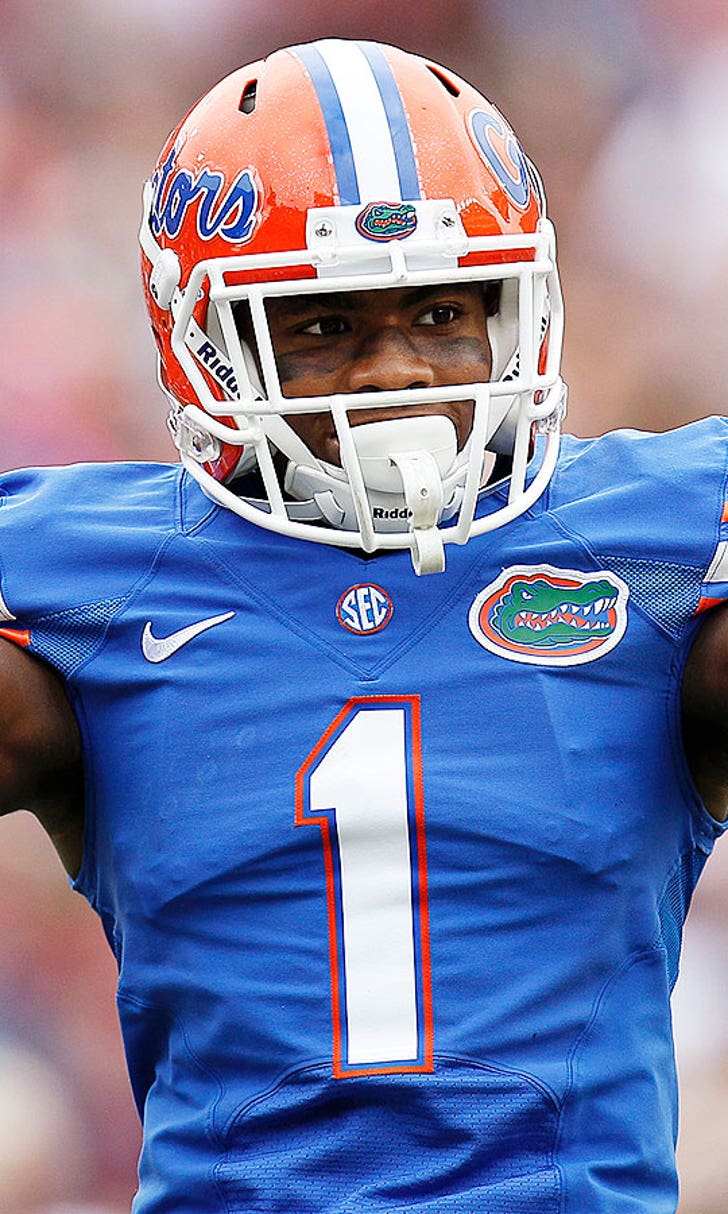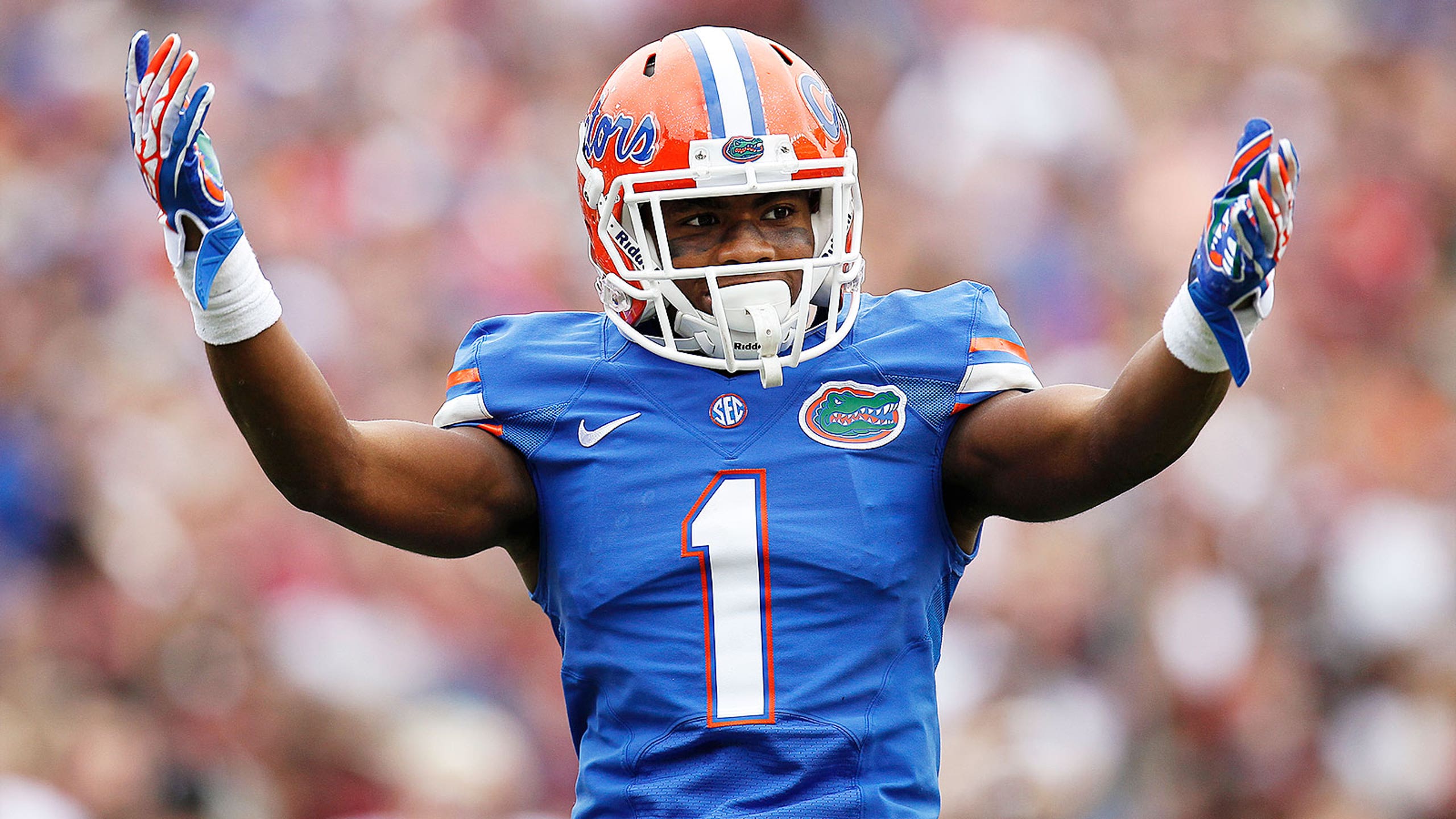 Gators Notes: Muschamp not concerned by Hargreaves' knee injury
BY foxsports • August 8, 2014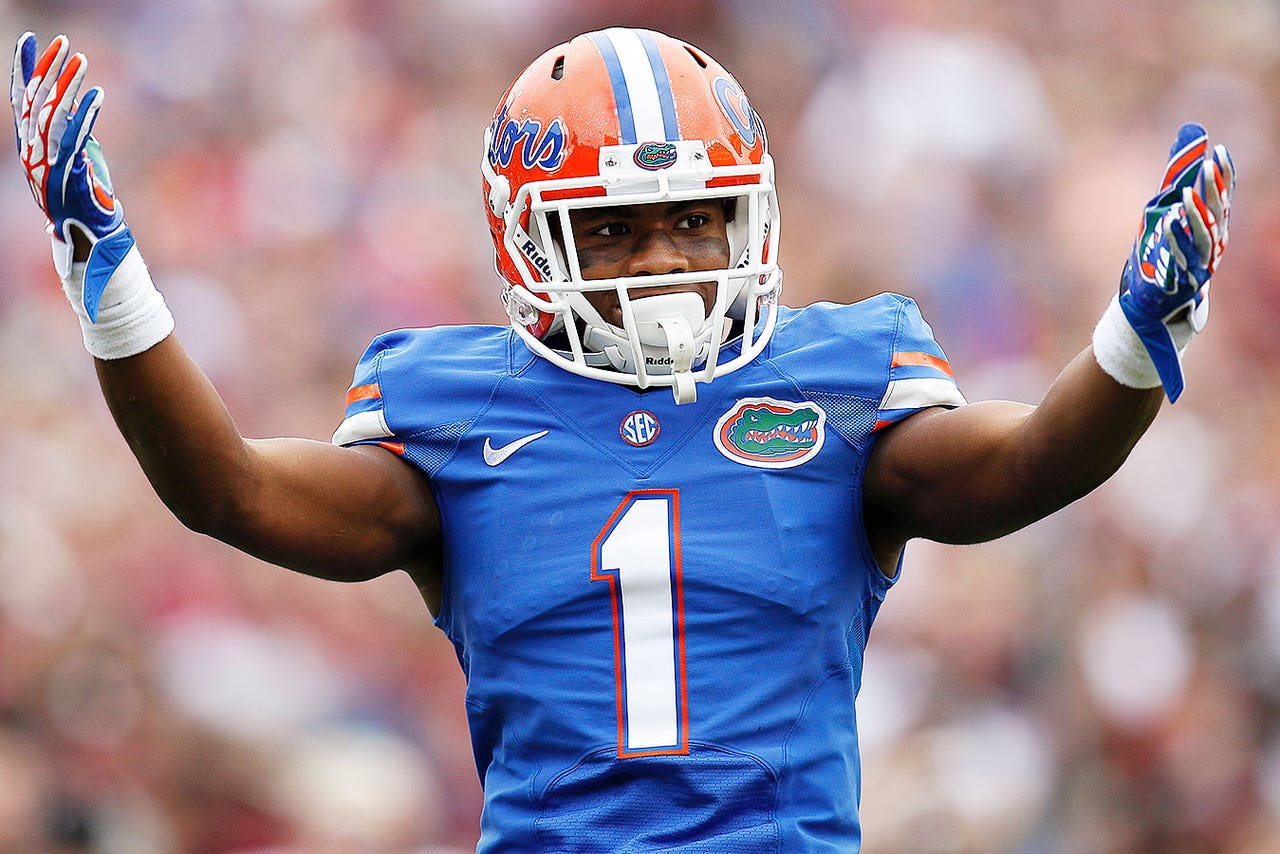 GAINESVILLE, Fla. -- Will Muschamp knew what 700 or so fans at Thursday night's first open practice -- and thousands following the speculation on Twitter -- did not.
The Florida coach was told sophomore All-America cornerback Vernon Hargreaves III suffered a bone bruise and that it actually happened earlier in practice, rather than during an on-field scuffle in a wide receiver-vs.-defensive backs drill.
"The knee was stable and there was absolutely no issue," Muschamp said Friday.
Hargreaves (left), the first-team All-Southeastern Conference selection, hobbled away from the fracas and lay on the Dizney Lacrosse Stadium turf while tended to by the UF health staff before being carted to the trainers tent and, about 30 minutes later, back to the stadium for an MRI that was negative.
And so were a lot of tweets that blasted out from those watching Hargreaves and fearing the worst.
Given the ridiculous run of injuries last season, Muschamp was asked if the staff had to collectively hold its breath at the sight of arguably the Gators' best player suffering an injury in the first full-squad practice of the preseason.
"You don't ever want it to happen, but it's football. You move forward," he said. "We're going to practice a certain way and do what's best to prepare this football for the team."
That included a stern talking to about fights during practice. On one hand, it's a sign of competition. But on the other, when players fight in games, they're suspended. That's a message Muschamp and his assistant coaches will try to get across to the players.
After all, there's still 18 practices to go before an actual game.
And the first in full pads is Friday night.
VERY HEALTHY TEAM, OTHERWISE
Hargreaves' status will be a day-to-day deal, meaning his workouts will be monitored in the athletic training facility until he's cleared to return to the field. Freshman defensive tackle Thomas Holley is working through some scar tissue left over from a sports hernia surgery he underwent in high school. Freshman tight end C'yontai Lewis has a thigh bruise. They're also day to day.
The encouraging news on the injury front focused on the slew of guys that suffered serious maladies a year ago, but are back and practicing with no restrictions: QB Jeff Driskel (leg), running back Matt Jones (knee), WR Andre Debose (knee), OTs Chaz Green (shoulder) and D.J. Humphries (knee), OL Tyler Moore (elbow), plus LBs Antonio Morrison (knee) and Mike Taylor (knee) are all full go. Debose, the sixth-year senior, may get a practice or two off as part of his monitoring process. That's normal for skill-position players coming off serious knee injuries.
DRISKEL OFF TO STRONG START
If you attended the first of eight open preseason practices, you saw Driskel looking crisp in his command of new offensive coordinator Kurt Roper's up-tempo system. Though just four practices in, Driskel has hit 70 percent of his throws and shown good decision-making in both the running and passing game.
There is no competition for the starting spot.
There's plenty for the No. 2.
The race to be Driskel's backup, for now, is an even one between sophomore Skyler Mornhinweg (who started the final three games last season) true freshmen Will Grier (from Charlotte, N.C.) and Treon Harris (Miami). Roper has paired each with various units for fair comparison's sake. That rotation, bouncing the trio among varying sets of offensive lines and receivers, will continue.
Muschamp's goal is to have a backup quarterback in mind by the 15th or 16th practice. He's banking on scrimmage play to separate one from the rest.
LINE OK
The Gators began the season with a good idea of how the first offensive line would look. Where the depth will come from is a question new position coach Mike Summers is looking to answer every day.
Right now, Humphries (left) and Chaz Green (right) are locks at the tackle spots. Same with Max Garcia at center, after sliding over from guard in the spring.
The first-unit guards spots currently are being shared by Trip Thurman, who's also the backup center, plus Trenton Brown and Tyler Moore. Redshirt freshman Rod Johnson has an edge on Brown as the first backup tackle, but don't discount true freshman David Sharpe (left), either.
FRESH FACES
We mentioned Sharpe, as well as Grier and Harris. Cornerbacks Jalen Tabor, Duke Dawson and J.C. Jackson have already caught the coaches' eyes. But Muschamp spoke about a couple other true freshman who have made some plays and distinguished themselves early on.
On defensive tackle Gerald Willis: "He has really good block instincts, playing blocks. He has a really quick first step. A heavy handed guy, really strong with his hands. Plays with good effort. At about 255-258, he has a very big upside and will help us this year. He's a guy who's shown some flashes in the pass rush. I'm very pleased with where he is. Just has to continue to handle the installation."
On tight end DeAndre Goolsby: "He made a nice catch [for a TD] on a drive to start practice. Really good ball skills. He's up to about 235, gained some girth and strength to his body. More confident. He's further ahead of the other freshmen because he went through spring. That's understandable. He's going to be a guy who contributes for us. As we continue to move through camp, we'll see how much."
QUICK SLANTS
Hardin Open practice schedule for this weekend (all at lacrosse stadium): Friday -- 7:40-9:40 p.m.; Saturday -- 10:45-12:45 (open to season-ticket holders only). ... Both Driskel, Debose and fullback Gideon Ajagbe will be excused from Saturday's open practice to take the ceremonial walk during summer graduation ceremonies at the O'Connell Center. ... The place-kicking display put on Thursday night wasn't very impressive, but Muschamp chalked up some of the struggles to inconsistent snapping and holding. Austin Hardin (right, with Kyle Crofoot holding) would appear to have a slight edge on Frankie Velez and Brooks Abbott, but nothing is set there yet. ... Muschamp praised new receivers coach Chris Leak for the work he's done with his players, after taking over this summer following the resignation of Joker Phillips. "From a competitive edge standpoint, I think we've got a little more older group than maybe we had a year or two ago, but those guys have done a nice job competing," Muschamp said. "Been very pleased with their progress. I always tell the guys, 'Your tape is your resume,' and right now, the tape at the receivers position has been good."
---