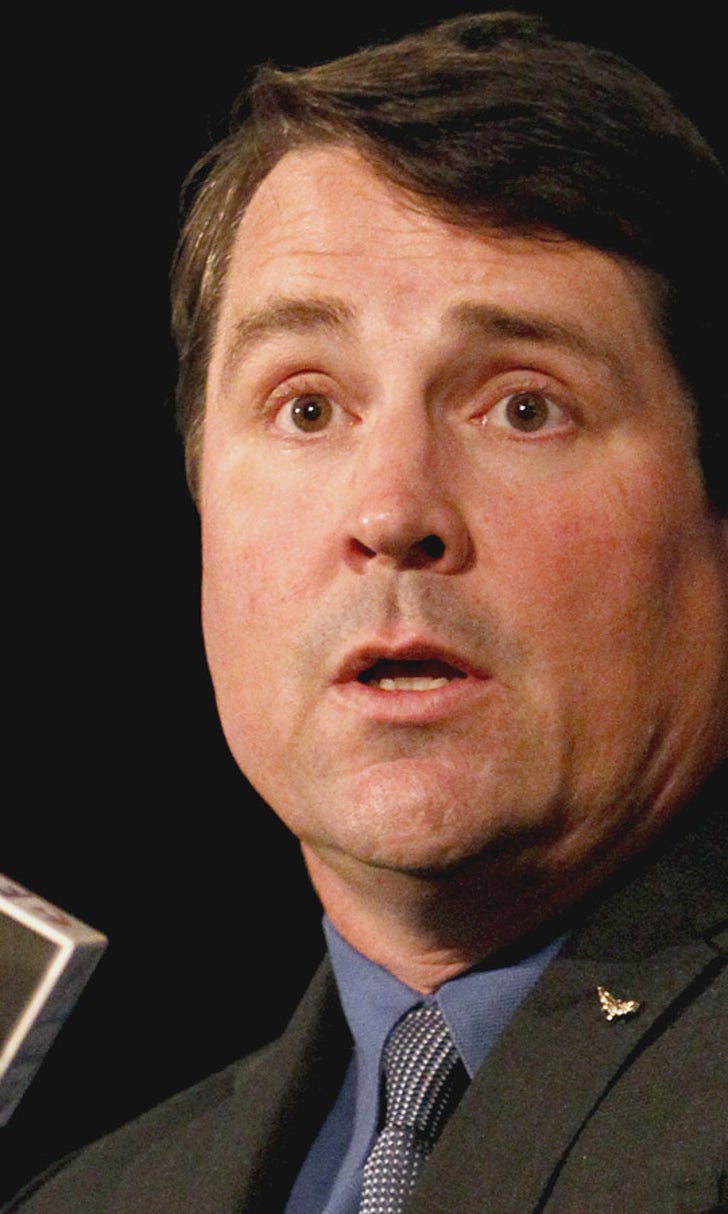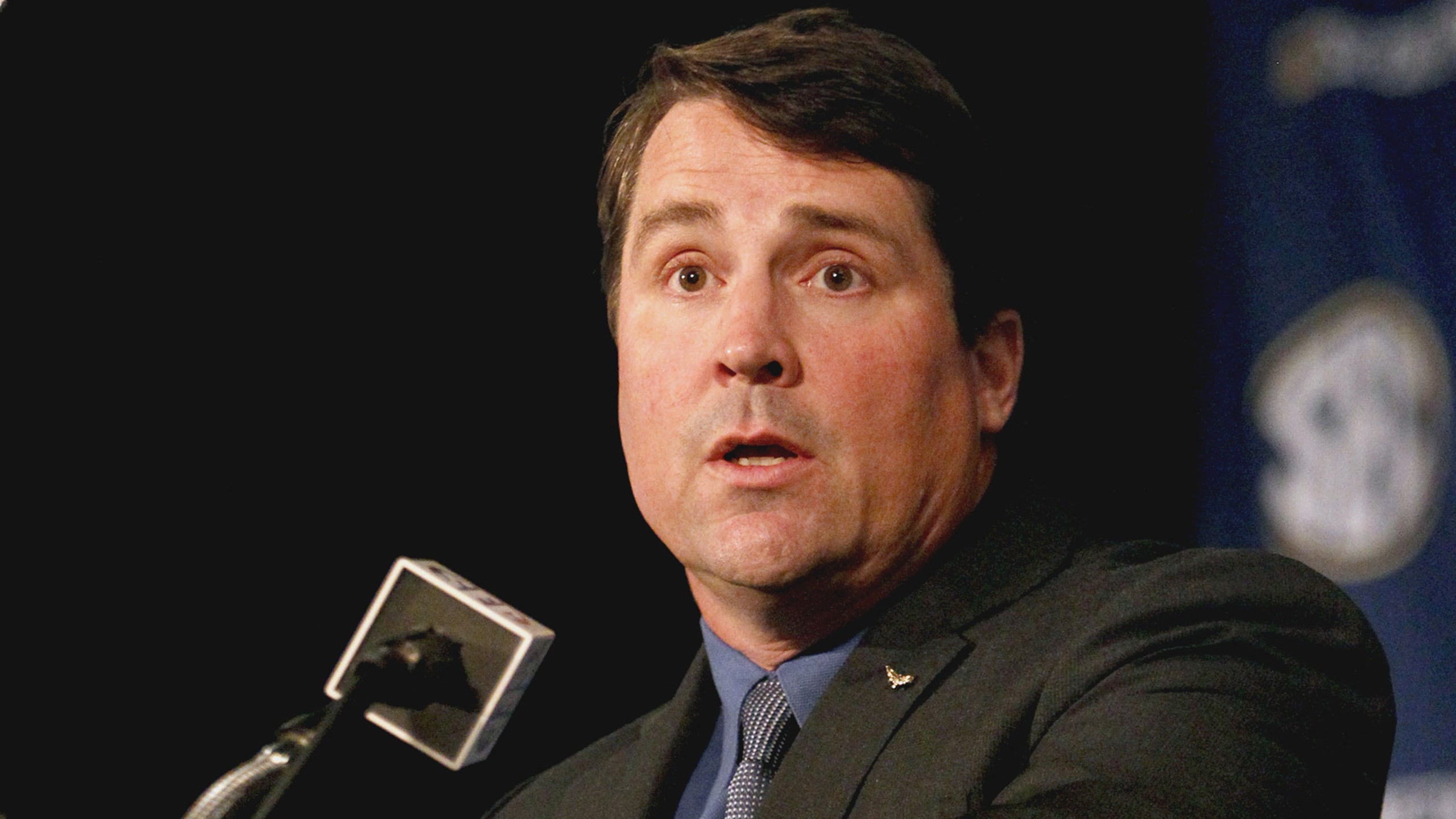 Gators notes: Moving on from 2013 but not forgetting it
BY foxsports • August 3, 2014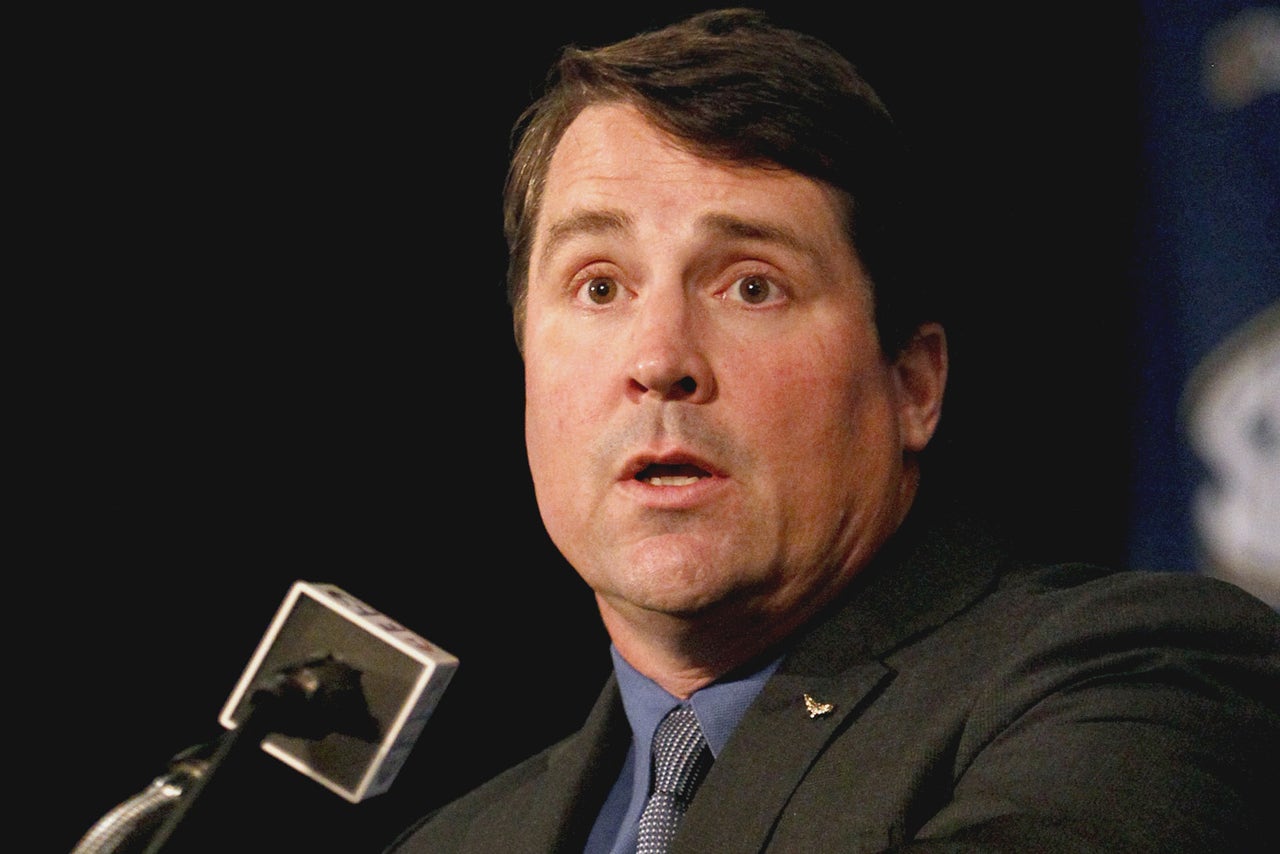 GAINESVILLE, Fla. -- Happy birthday, Coach!
Will Muschamp turned 43 on Sunday. The same day his University of Florida football team reported for the 2014 season. Considering how badly Muschamp wanted to get down to business with his team and get back on the field for the rabid UF fan base, he could not have had a better birthday wish than standing before his team for real again and looking to bounce back from last year's 4-8 season.
Practice starts Monday with the upperclassmen at the Dizney Lacrosse Field at 6:30 a.m., with the freshmen and select underclassmen taking the field Monday night at 6:15.
The Gators ceremonially put the 2013 season to rest a few months ago, but Muschamp is smart enough and football savvy enough to understand you're only as good as your record says you are. Last year's record was not good, and that's on him ... as he's said repeatedly since last November.
Yes, there were injuries -- a multitude of them, several of which were devastating -- but that's too easy an out. Muschamp knows that. His players do, too.
''Again, I think (4-8 is) something we sort of buried to start the summer. It was great motivation through spring and the offseason workouts, but something we've still got to deal with. I mean, it's there,'' Muschamp said during his 35-minute session at Sunday's UF football media day in the Touchdown Terrace. ''I addressed our team about our preparation, about our attitude, about embracing adversity, having a competitive edge every day. To stick your head in the sand and pretend (last year's record) was all injuries, that's not right. You fool yourself if you believe that. We addressed a lot of those things in the offseason and moving forward. We're getting ready to get started with the 2014 Florida football team.''
A NEARLY CLEAN BILL OF HEALTH
A year ago, mere days from the first day of camp, starting quarterback Jeff Driskel underwent an emergency appendectomy that put him out two weeks -- and put him behind.
Maybe it was an omen, who knows?
But this year the Gators will show up for work Monday virtually intact and ready to go. True freshman defensive back J.C. Jackson (shoulder) is the lone player Muschamp mentioned who will be limited as far as workouts go. Jackson, a highly thought of cornerback out of Immokalee, Fla., will be non-contact for 7-10 days.
Linebacker Matt Rolin, who suffered a season-ending knee injury in summer workouts last August, is cleared to go. The redshirt freshman from Ashburn, Va., figures to be in the mix to add depth to UF's veteran linebacking corps.
Rolin wasn't the only player whose season stopped before it started at camp a year ago. Wide receiver Andre Debose also blew out his knee, and did it heading into his fifth-year senior season. The NCAA granted Debose a sixth year of eligibility via a medical waiver.
Another year with the Gators only meant the world to him.
''I've learned the game can be taken away from you in one play, so you better be humble and not walk around with the big head,'' said Debose, the former Sanford Seminole standout whose four kickoff returns for touchdowns are a UF record. ''I've learned to enjoy every minute and every practice and not go through the motions. And I've learned it's a privilege to play this game and be a part of Florida football.''
As for this camp, the staff hopes splitting the squads and going very early in the morning and early in the evening -- as opposed to anything during the middle of the day -- will keep players fresher and avoid the inclement weather that comes with Augusts in North Florida.
PICKING UP WHERE THEY LEFT OFF
Last spring, Muschamp had plenty of praise for his team's work ethic. Not just in rebounding from the first losing season since 1979, but also the way the players embraced the arrival of new offensive coordinator Kurt Roper and his up-tempo system.
While the veterans are well on their way to knowing the intricacies of the no-huddle, shotgun attack, the first couple days will serve as cram sessions for new guys. NCAA rules limit teams to helmets-only the first two days. But no contact means more installation, but no less the repetitions.
''We do a lot of what we call 'tracking tempo,' where we go 11-on-11,'' Muschamp said. ''It's full speed, but you can't do some of the drill work you need to do.''
Fans that want to attend the eight open practices will miss that ''tracking tempo,'' but they'll get to see plenty of live contact, 7-on-7 and blocking drills when the team opens the gates starting Thursday.
YOUTHFUL IMPACT
Given the arrival of Roper, who oversaw one of the nation's most explosive offenses at Duke, the expectations for Driskel and the passing game are high. Considering Driskel has never had a 300-yard passing game and the bulk of the receiving corps are unproven underclassmen, some may see the bar as unrealistic.
No one on the team, that is.
''It's a confident group that has the ability to get it done this year,'' Driskel said of a unit that ideally would see the likes of Demarcus Robinson, Ahmad Fullwood and Latroy Pittman become household UF names this season. ''And I have all the confidence in the world in them, as well.''
The receiving corps isn't the only young unit. The secondary may be led by one of the best in the country in sophomore cornerback Vernon Hargreaves III, but guys like senior Jabari Gorman, junior Brian Poole, sophomore Marcus Maye and Keanu Neal have never been regulars. Talented newcomers in redshirt freshman Nick Washington, plus true freshmen Jalen Tabor, Duke Dawson and Jackson figure to make an impact.
NO TIME FOR PITYING THEMSELVES
Something Muschamp referenced a few times during last season was a ''woe is me'' attitude that permeated when adversity struck.
That will not be tolerated this year.
''What he means by that is taking bad things and just running with them; not letting anything bring you down,'' senior defensive tackle Darious Cummings said. ''Something bad is going to happen, but it's adversity that makes a team. How do you handle it?''
Muschamp said he saw his players persevere through some times this summer during conditioning. The Gators regularly had to run 16 sprints of 110 yards in the early morning humidity, with required times for each position.
Only two players did not hit their times. One was a true freshman.
''As far as buy-in, that's there,'' Muschamp said. ''I couldn't say in our previous three years that we had that many guys make it. That's a hard test. I just see some things from this team from an intangible standpoint that are positive.''
QUICK SLANTS
Remember these numbers: 19-3 and 3-13. Florida's defensive players certainly will. The former is UF's record under Muschamp when the Gators win the turnover battle; the latter is their record when they don't. ''Pretty cut and dry, right?'' said sophomore defensive end Bryan Cox Jr (right). ''We need to get the ball.'' ... As far as place-kicker, nothing was settled in the spring, which means the competition between sophomore Austin Hardin (who probably has a slight edge) and walk-on Francisco Velez will roll well into August. ''It's open, but I have a lot more confidence coming out of spring,'' Muschamp said. The same can be said for the dead-even race between Kyle Christy and Johnny Townsend to be UF's punter this season. The kicking game, which was outstanding in 2012, took major steps back in 2013. Lots and lots of emphasis will be placed on special teams, with new coordinator Coleman Hutzler in charge. ... The cumulative 2.88 grade-point average of UF's scholarship players during the spring semester, according to Muschamp, was the highest registered by the program since the early 1990s. ... A name to remember on the offensive line: true freshman David Sharpe, of Jacksonville Providence Christian. Sharpe checked in at 6-foot-6 1/2, 336 pounds and made his required time in the 110-yard endurance runs. He will be in the mix this fall.
---