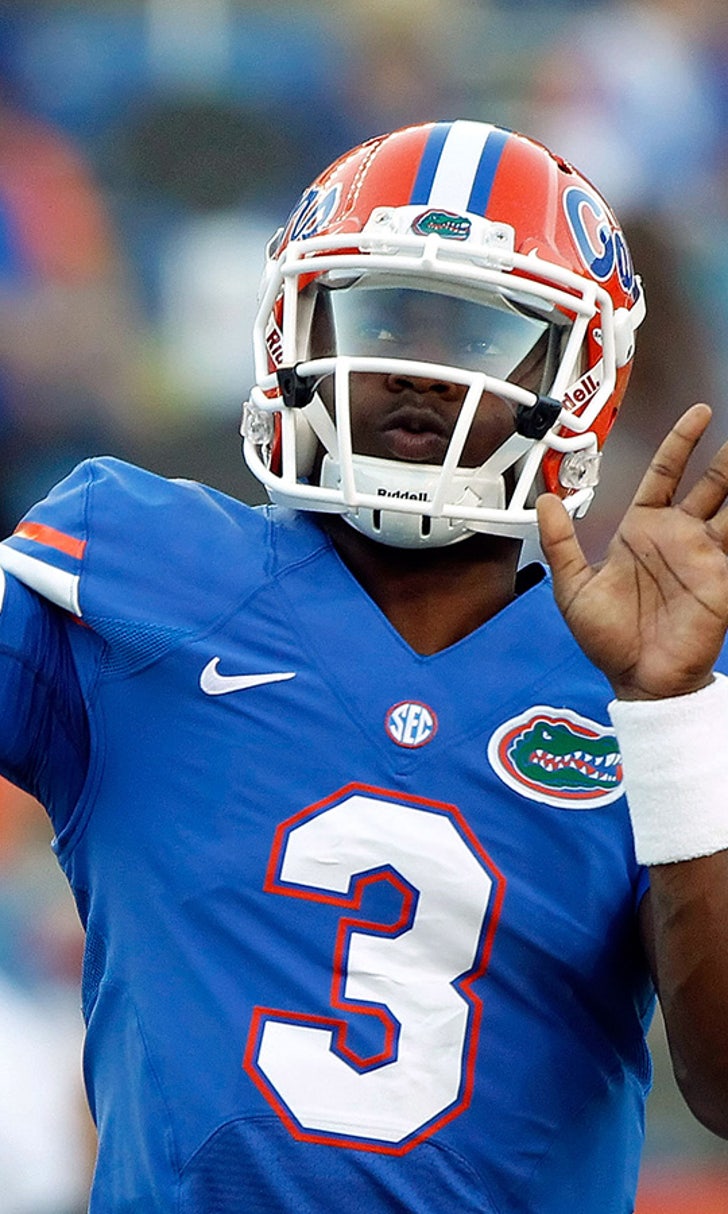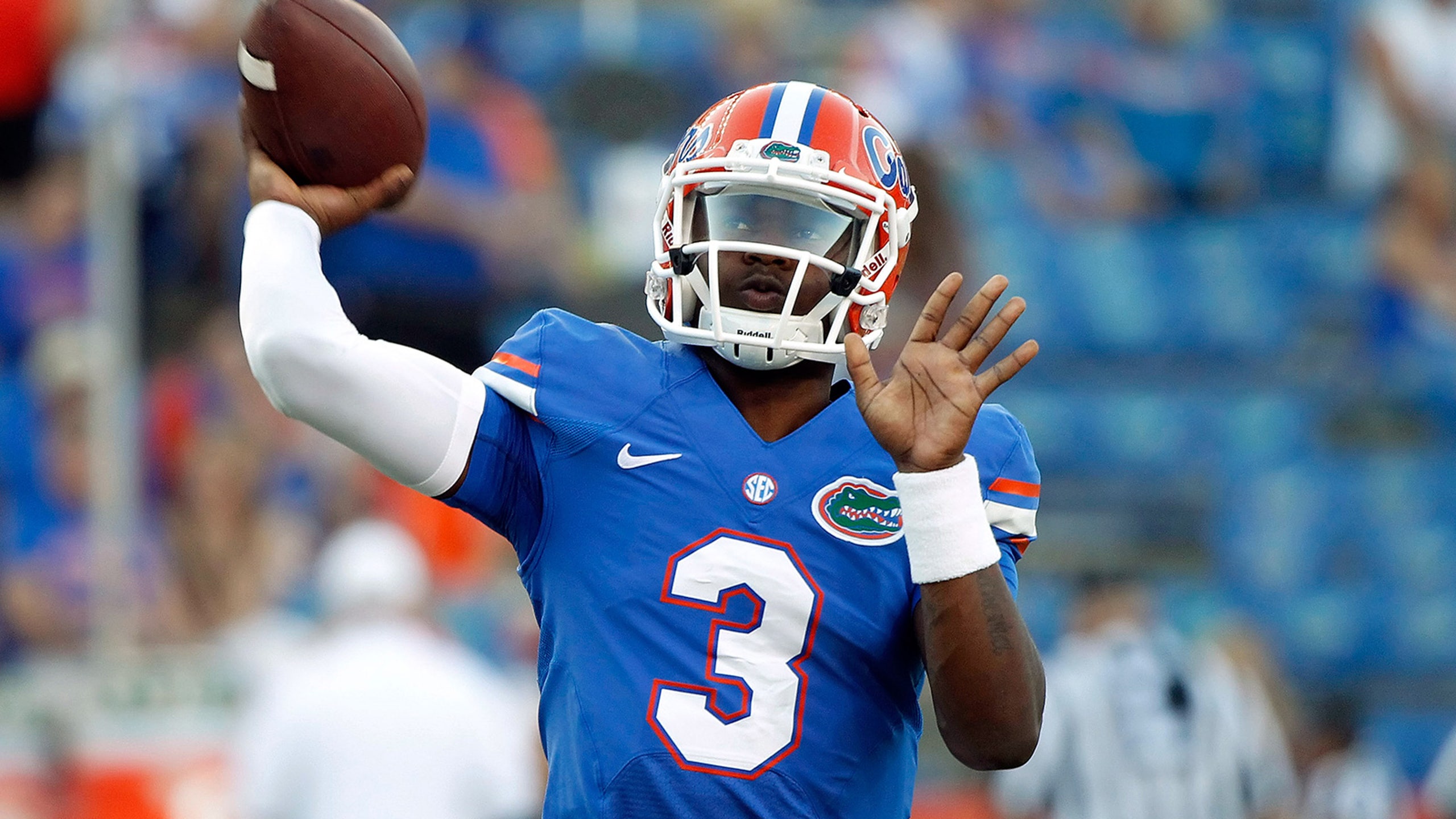 Gators name Treon Harris starting QB against Georgia
BY foxsports • October 22, 2014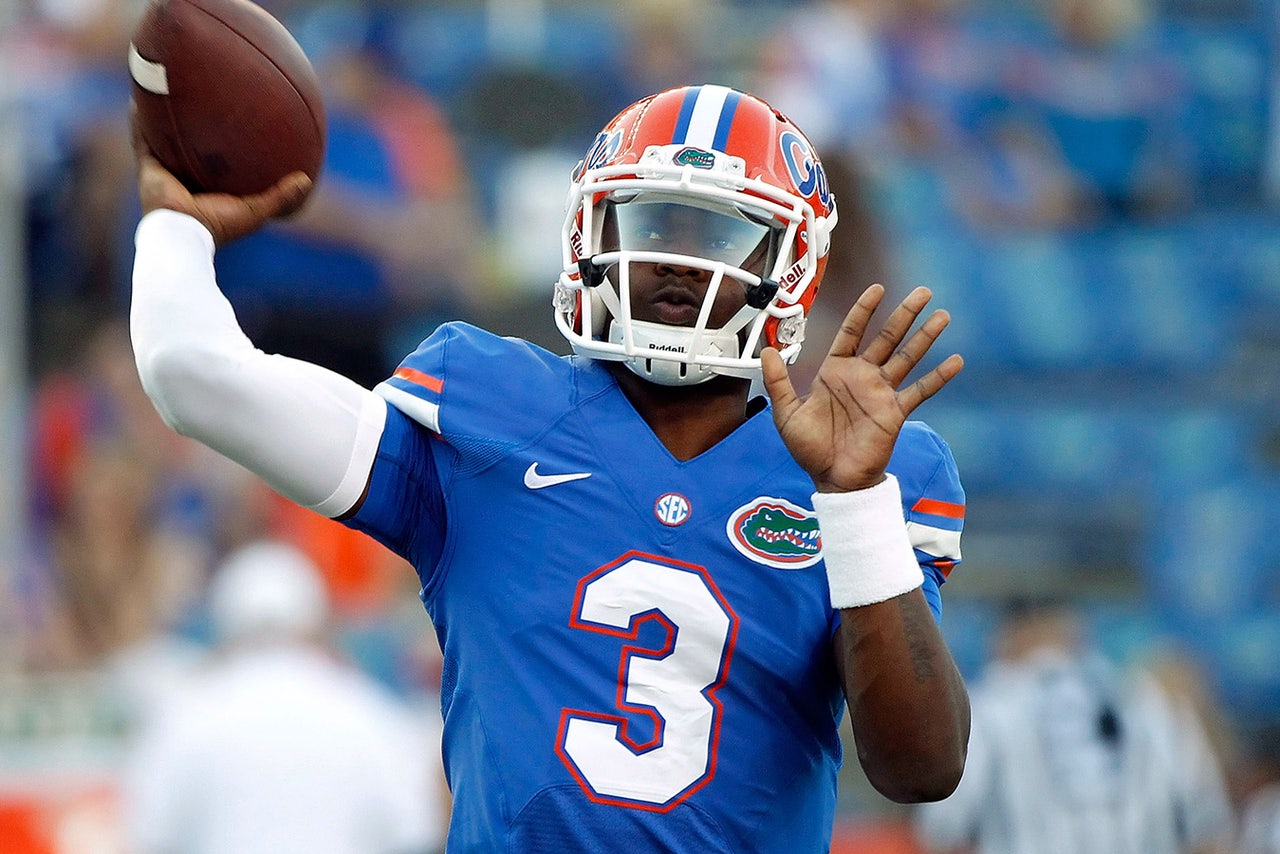 GAINESVILLE, Fla. -- The Gators have a new starting quarterback.
Florida head coach Will Muschamp announced Wednesday that true freshman Treon Harris will start against Georgia.
Harris has played in three games and saw his most extended action in Saturday's 42-13 loss to Missouri.
"Treon, you saw what he did late in the game,'' Muschamp said. "He has a knack for making plays and making some good things happen for our football team. We've struggled with production at the quarterback position and that's been an issue for us.
"We've got an open week where he is getting a bunch of reps. Right now we felt like that was the best move moving forward."
Harris split time with Jeff Driskel in the first half against the Tigers and then took over late in the second half to lead the Gators to their only points in their third loss in four games.
Muschamp said Harris is getting the majority of reps in practice but that Driskel will continue to have a role.
A two-time state champion at Miami's Booker T. Washington High, Harris finished 8 of 12 for 98 yards. He threw a 5-yard touchdown pass to tight end Tevin Westbrook and added a 3-yard scoring run in the final seconds.
In his brief UF career, the 19-year-old Harris has experienced significant highs and lows. He made his Florida debut in the season opener against Eastern Michigan and completed both of his pass attempts for touchdowns: a 78-yard completion to Demarcus Robinson and a 70-yard strike to Mark Herndon.
Harris did not play the next two games but reappeared in the second half at Tennessee and led the Gators to a 10-9 comeback win, completing 2 of 4 passes for 17 yards and rushing for 24 yards.
Less than 48 hours after the Tennessee win Harris faced a sexual-assault claim from a UF student who later withdrew her complaint. Harris was reinstated four days later and watched Florida's 30-27 loss to LSU from the coaches' box with offensive coordinator Kurt Roper.
With starter Driskel continuing to struggle – the fourth-year junior has thrown nine interceptions and lost two fumbles in the last four games (a fumbled exchange with running back Matt Jones in the Missouri game was ruled a team fumble)  – Muschamp said both quarterbacks would play against Missouri.
Driskel started and finished 7 of 19 for 50 yards, two interceptions and had a fumble returned 21 yards for a touchdown by Markus Golden in the third quarter. Harris led three drives in the first half and the Gators got a first down on each but little else.
Harris took over for good with the Gators down 42-0 and showed off his playmaking ability on some scrambles and passes downfield.
The Gators, after starting 2-for-12 on third-down conversions, converted 6 of 7 with Harris in to close out the game.
Westbrook, who dropped a potential game-winning touchdown in the loss to LSU, made a leaping catch in traffic on his 5-yard score from Harris.
In Florida's locker room after the game, Westbrook was impressed with the way Harris responded to the additional snaps.
"Knowing he's a young quarterback, we wanted to feed off him and him feed off us," Westbrook said. "We just happened to get a couple good plays in. He was confident and comfortable back there."
---