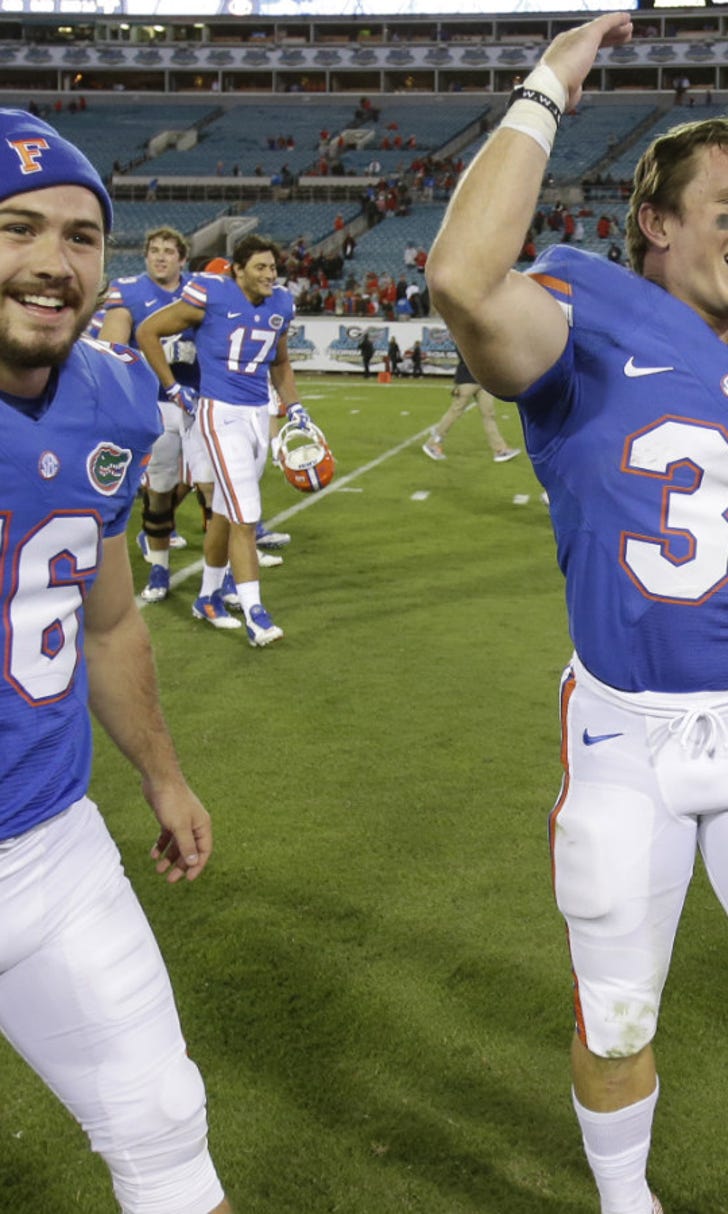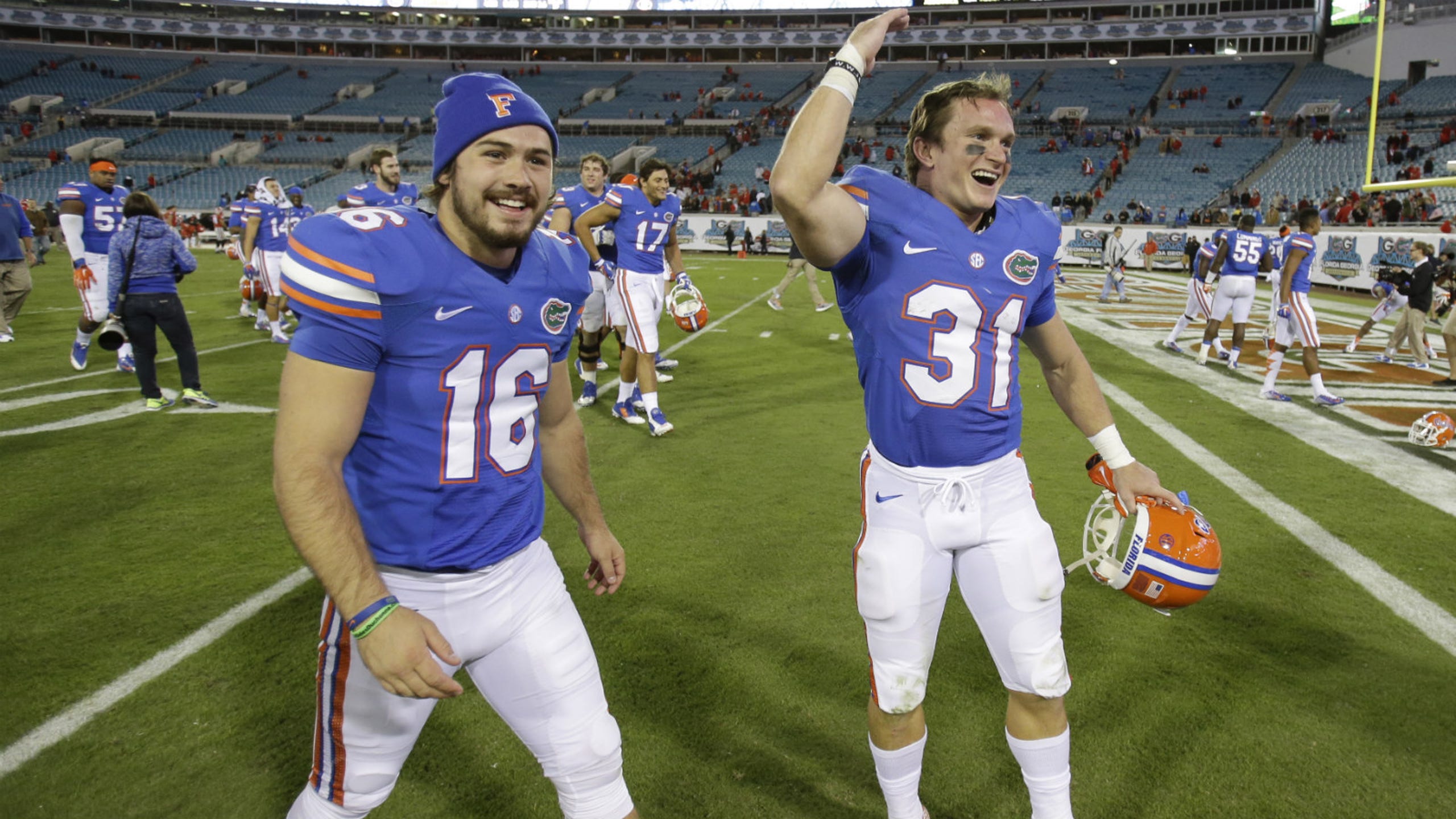 Gators' McNeely honored as 2014 NFF Legacy Award winner
BY foxsports • December 10, 2014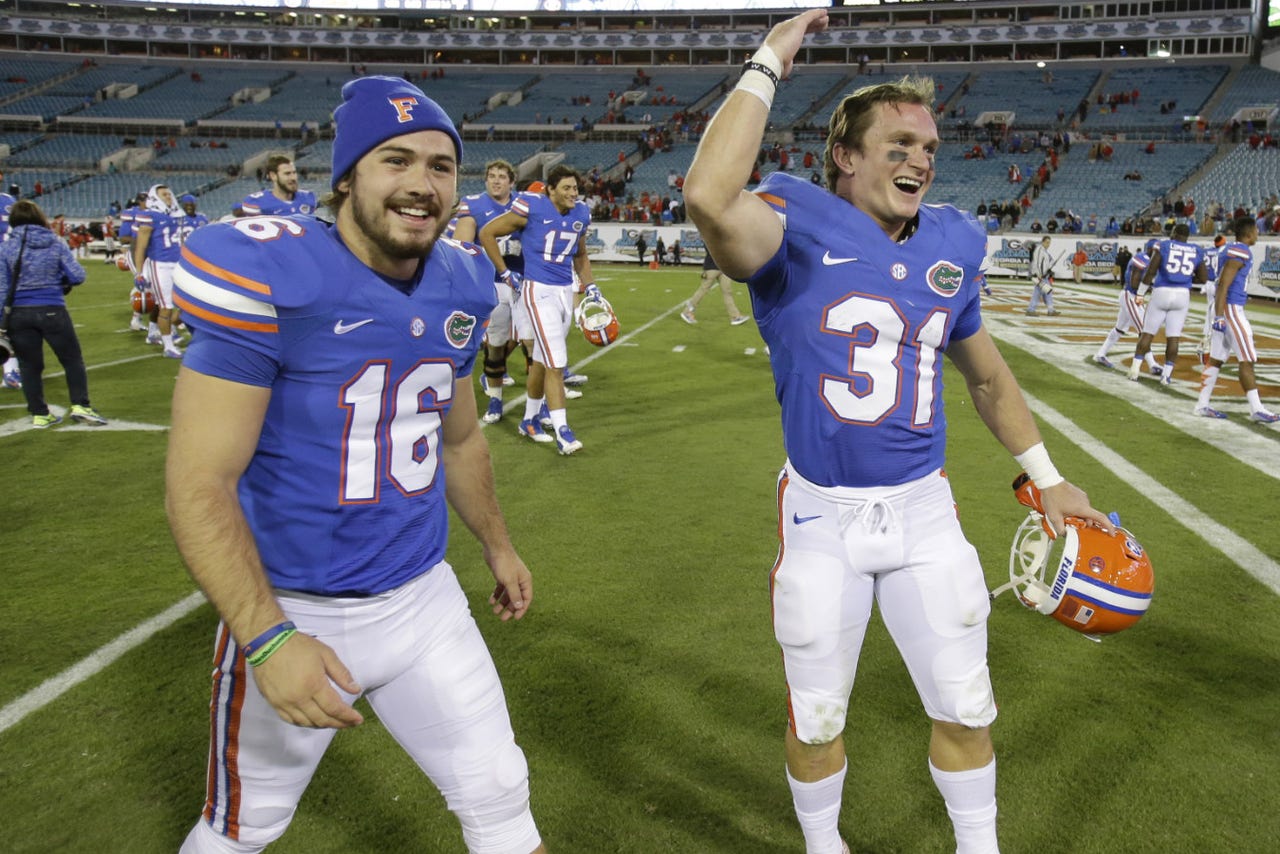 It's been 38 days ago and a few shifts at Publix.
It's been four games ago and more than a dozen practices.
It's been more interviews than Michael McNeely did in his previous four years at UF.
McNeely took more questions on Tuesday morning in New York, this time in the well-heeled surroundings of the Empire Room at the Waldorf Astoria Hotel.
Such is life for McNeely since Nov. 1 when he went from unknown Gators walk-on receiver to instant folk hero thanks to a 21-yard touchdown run on a fake field goal that sparked Florida to a 38-20 victory over Georgia, the Gators' biggest win of the season.
McNeely's story drew national attention and caught the attention of the National Football Foundation, which honored McNeely on Tuesday as the 2014 NFF Legacy Award winner. The Legacy Award is not your typical college football award.
Established in 2007, it honors individuals who exhibit the NFF's mission to build leaders through football.
In fact, McNeely is only the second player to be honored, joining former Texas long snapper/Green Beret member Nate Boyer.
Others bestowed with the award over the years include former Big East Commissioner Mike Tranghese, Dexter Shoe Company founder and philanthropist Harold Alfond, and Jeffrey Orleans, former Ivy League executive director.
McNeely was recently accepted into UF's medical school while carrying a 3.92 GPA, earning a scholarship in the fall, and working Sunday shifts at Publix.
McNeely touched the ball three times this season on offense, scoring twice – his touchdown run against Georgia and a 28-yard touchdown reception in his final home game on Nov. 22.
He shared with the crowd in New York on Tuesday what the past 38 days – and four years – have been like for a player few Florida fans realized was even on the team a few weeks ago.
"This means so much to me," McNeely said.
His message to others out there who dream of playing college football but know they will need to take an alternate route than high-profile recruits?
"I would just say to try your best at everything that you do," McNeely said. "I would have never had this opportunity if my parents had not pushed me to work hard in academics. I got into the University of Florida as a student first.
"I always had a dream of playing D-I football. I continued training for the potential of being on this team and thankfully I was able to make it, and I guess the rest, as they say, is history."
---