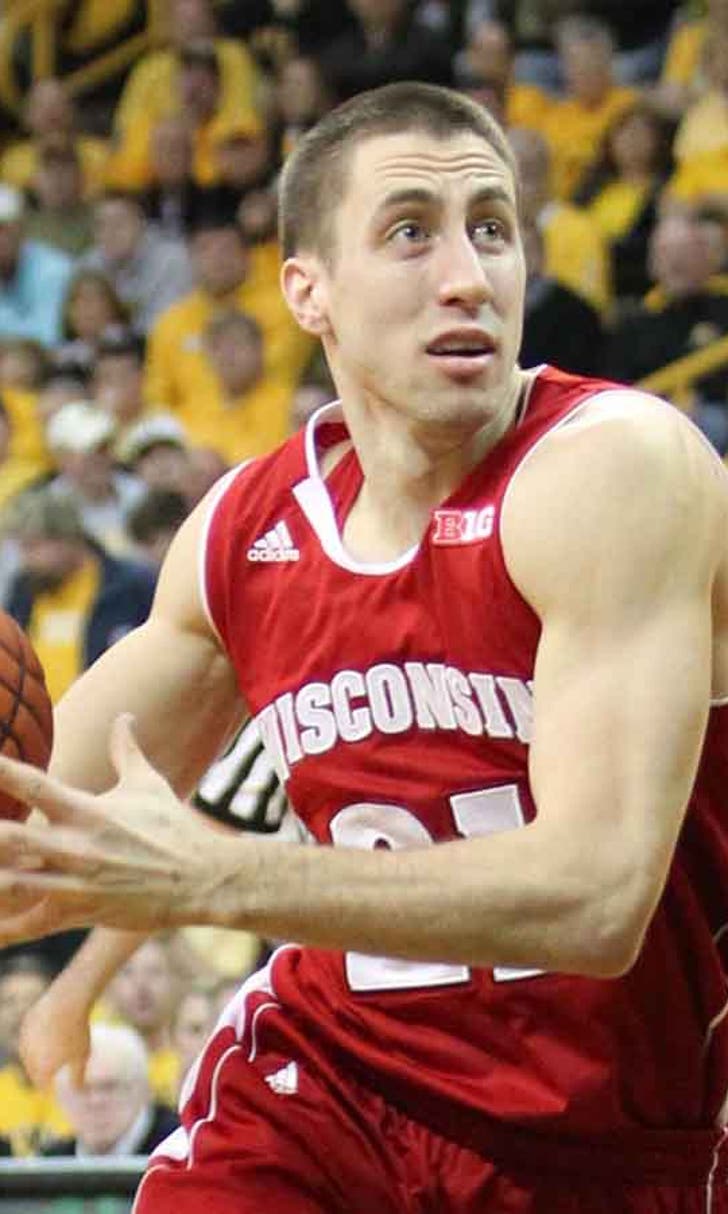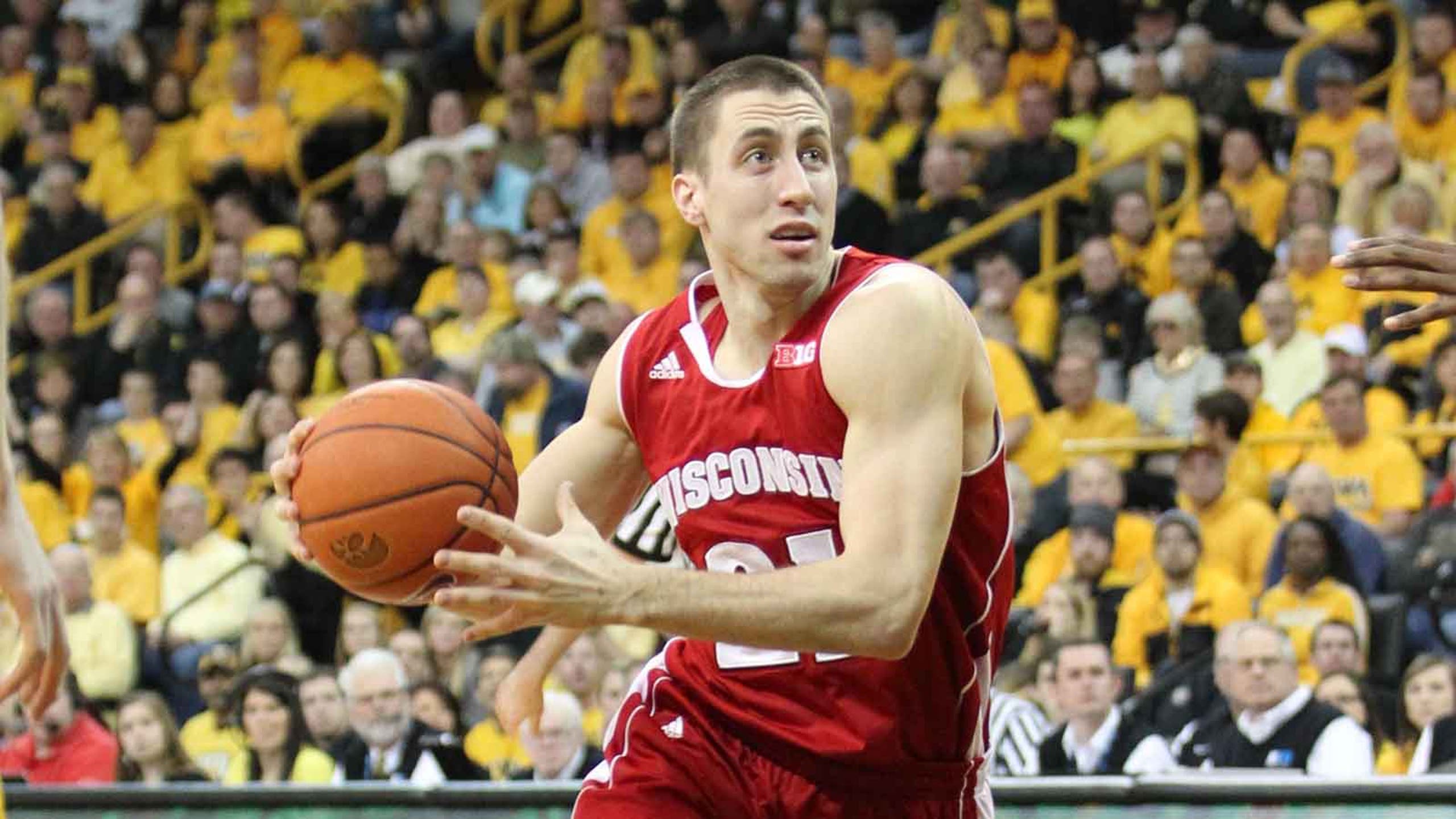 Gasser's All-Big Ten honor sweeter after long road to ACL recovery
BY foxsports • March 13, 2014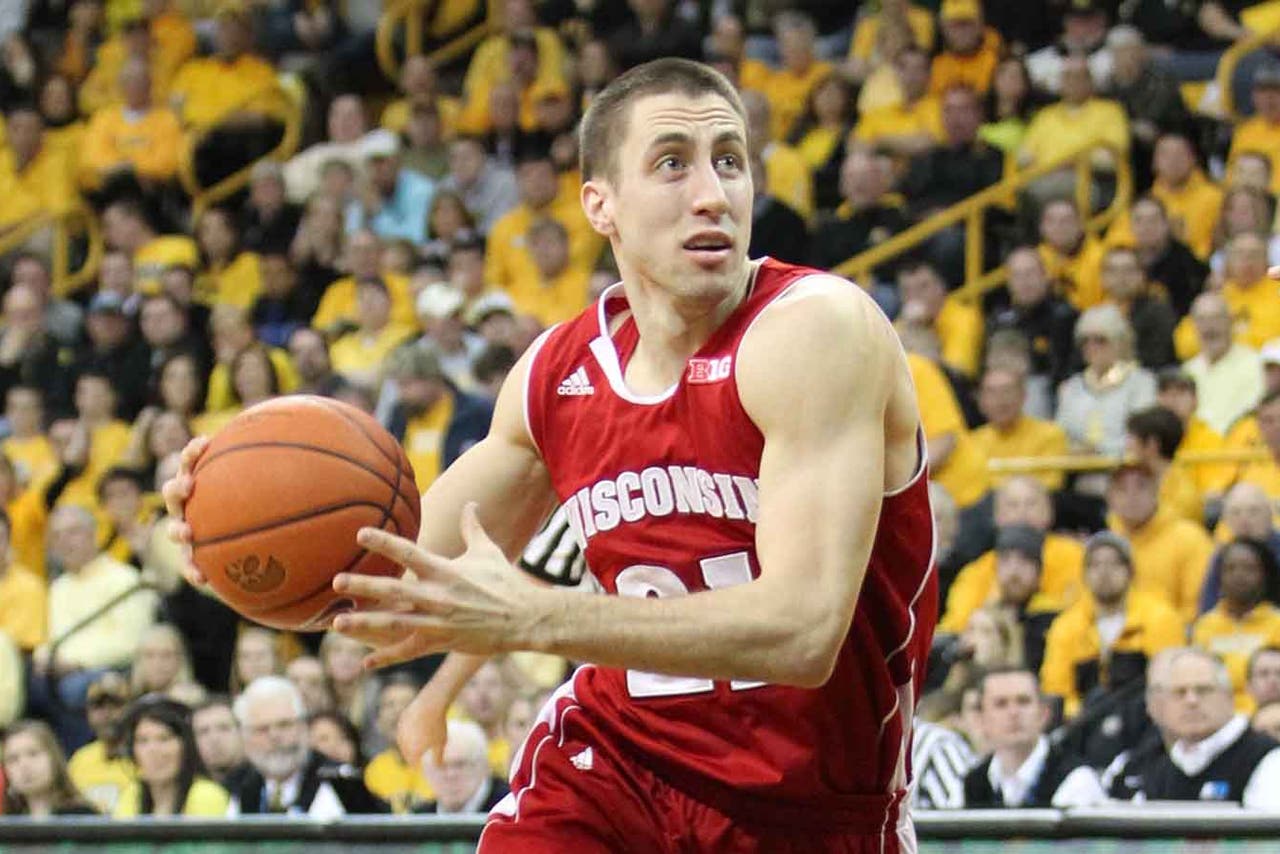 Josh Gasser never has been one to fret about individual accolades. What's good for the basketball team, he'll note, is good for him. So pardon Gasser for not waiting by the television with bated breath during the Big Ten's season-ending awards announcements Monday night.
Gasser had a class to attend. And even if he hadn't, the University of Wisconsin redshirt junior may well have spent his time playing Mario Kart with roommates during the team's day off.
"I wasn't too worried about it, really," Gasser said after Wednesday's practice. "I don't put too much stock into that whole thing."
Still, Gasser's nonchalance should not be mistaken for a lack of appreciation. When Gasser finally found out hours later that he had been named to the Big Ten's all-defensive team a year removed from ACL surgery, he couldn't help but smile.
"It's definitely nice to hear, to get recognized for what you've done," Gasser said. "It hit me a little differently this year just knowing all that I've been through in the past year or two."
Two years ago, Gasser made the conference's all-defensive team as a sophomore. But that was before he underwent surgery to repair a torn anterior cruciate ligament and meniscus in his left knee in early November 2012, which forced him to miss the entire season.
The road back to full strength was painful, lonely and difficult at times. Gasser, however, never wavered in his desire to return to the Badgers, even though he had his doubts about how well he might perform.
"Coming back from the injury, I didn't know if I was going to be able to really play, play at a high level or help my team," he said. "I think this just shows the hard work I put in. And really that I was able to help my team out is ultimately what I was trying to do."
Gasser certainly has done his part this season and will be a key piece to the puzzle during the Badgers' quest to make a deep postseason run. Second-seeded Wisconsin (25-6) begins the Big Ten tournament Friday against either No. 7 Minnesota (19-12) or No. 10 Penn State (15-16) and is vying for a potential No. 2 seed in the NCAA tournament. And reaching the Final Four for the first time during coach Bo Ryan's 13-year tenure seems a reasonable goal given the team's play this season.
"We said from the start that we were going to have lofty expectations for our team," Gasser said. "We thought those were realistic, and I think a lot of people are seeing that they are, too. We want to win the Big Ten title. We want to make a Final Four and win the national title. That's definitely where our mind is at.
"I feel like we've got a great group of guys, a great team to have in March. We've got a lot of guys who can step up and score. If we have one guy who has an off night, which happens once in a while, we've got multiple guys who can pick them up. I think that helps a lot come tournament time. Defensively, we've been improving game in and game out.
"In this one-and-done format that we have coming up now, it's a lot about who plays harder and who can execute their stuff better. I think we're doing those things pretty well right now, which is nice to have."
Gasser has once again become one of the most reliable players on the team. He has played the second-most minutes per game (33.5) behind only senior Ben Brust's 35.0 minutes. And his offensive efficiency has been stellar.
The 6-foot-3 guard from Port Washington, Wis., ranks first in the Big Ten in free-throw percentage (.872) and second in 3-point percentage (.462). According to statsheet.com, Gasser ranks 10th in the country for "offensive rating." The category takes into account points produced divided by individual possessions and multiplies the number by 100. Points can be produced through field goals, free throws, assists and offensive rebounds. The next-closest Wisconsin player is center Frank Kaminsky, who ranks 64th nationally.
Despite those numbers, it is Gasser's defense that has stood out most. He held Virginia's Joe Harris to 1-for-10 field goal shooting and Michigan State's Gary Harris to 3-for-20 shooting during games this season. Both players are 43 percent shooters.
Gary Harris also made the Big Ten's all-defensive team, along with Aaron Craft (Ohio State), Shannon Scott (Ohio State) and A.J. Hammons (Purdue).
Given that Gasser has now made two all-conference defensive teams, there will be a tendency to want to compare both seasons. Is it possible that Gasser, after enduring the toughest year of his basketball career, is even better defensively now?
"I think I am in some ways," Gasser said. "I think I've gotten smarter. I think that definitely helps. Just being in the right place at the right time, studying tape on players better and understanding what we're trying to do in terms of our philosophy. Any time you can get an extra few years learning coach Ryan's system, it definitely helps.
"Am I as quick? Am I as explosive? I don't really know. But overall, I think I'm just as good as I was defensively, if not a little bit better."
Follow Jesse Temple on Twitter
---