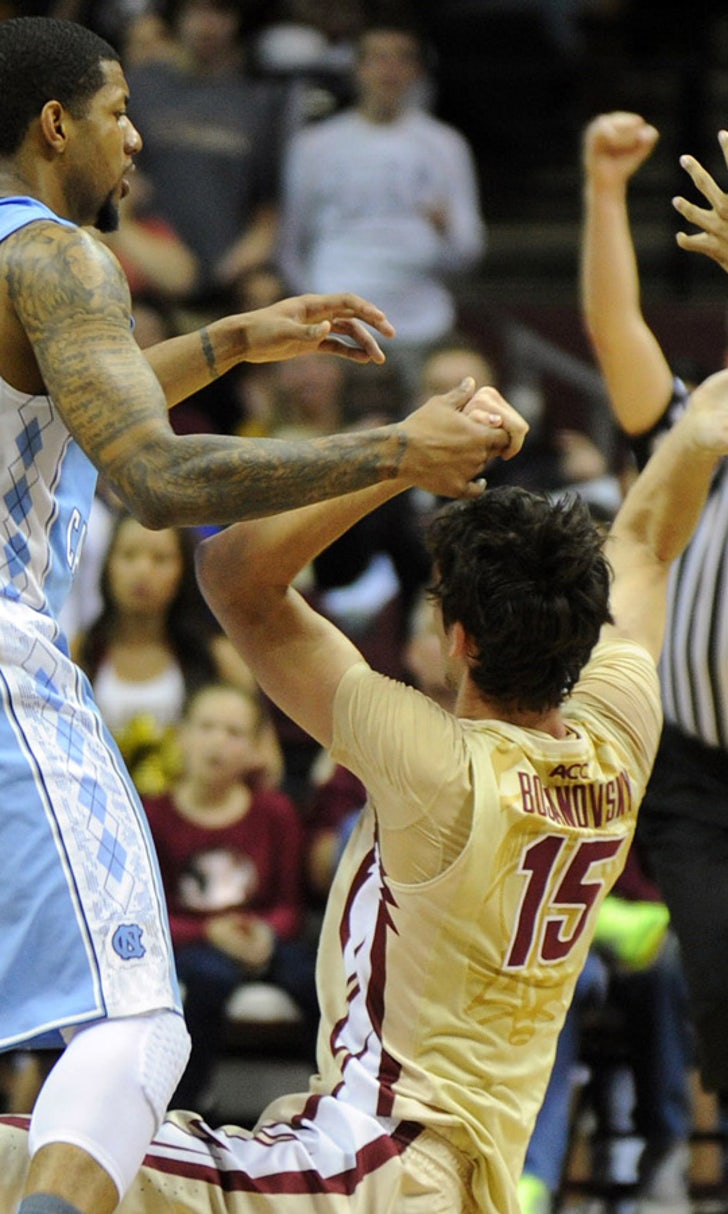 FSU's tournament hopes keep slipping with frustrating loss to North Carolina
BY foxsports • February 17, 2014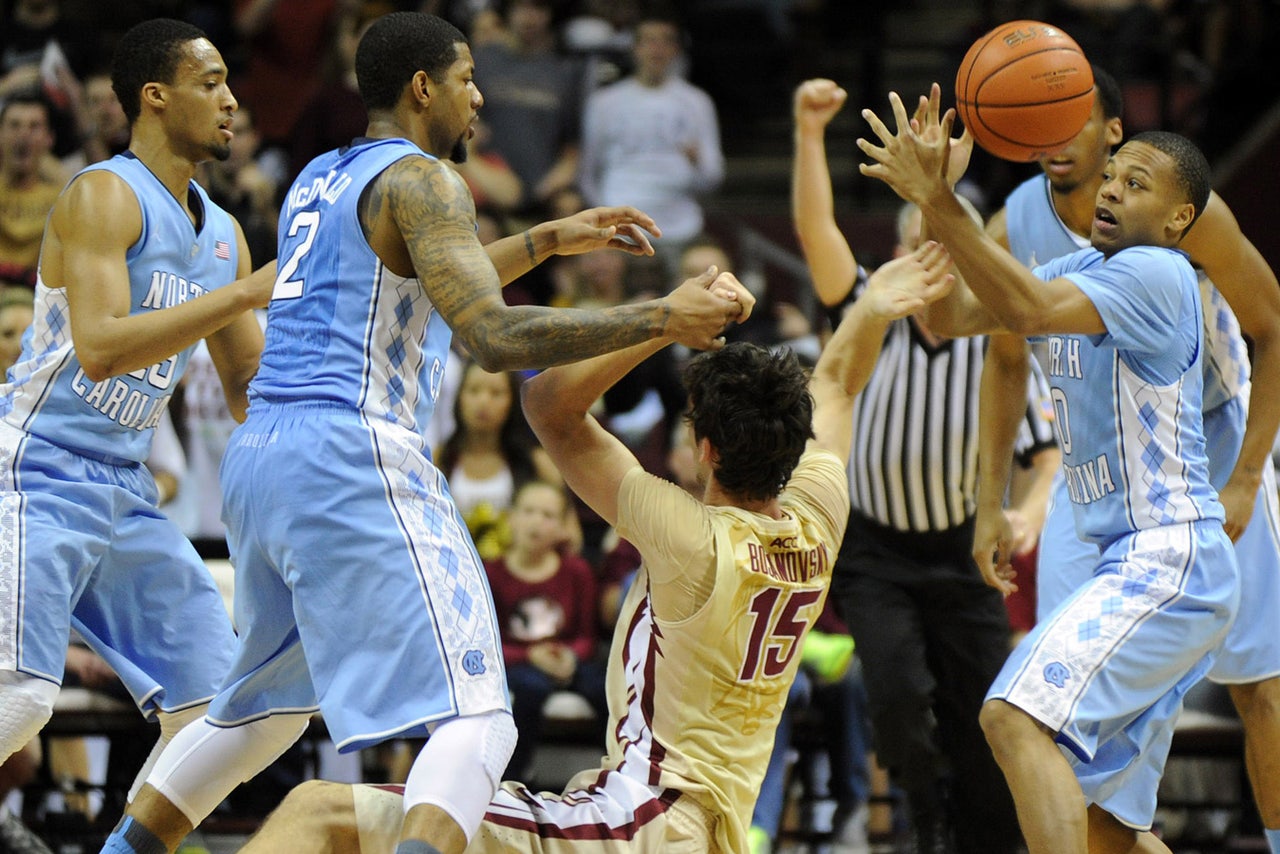 TALLAHASSEE, Fla. -- Desperate for a win, Florida State played inspired basketball.
But a 15-point, first-half lead at home dwindled away.
And so, too, perhaps the season.
Freshman Kennedy Meeks scored a season-high 23 points and Marcus Paige had 16 second-half points as North Carolina shook off a sluggish start to rally and defeat Florida State 81-75 on Monday night.
The Seminoles faltered down the stretch. Even as Tar Heels star James Michael McAdoo fouled out with no points.
A combination of poor defense, foul trouble and rebounding struggles led to a loss that seemed unlikely after the Seminoles pulled in front 21-6 in the first 10 minutes.
Ian Miller scored 22 points, Montay Brandon had a career-high 18 points and Aaron Thomas added 16 points for the Seminoles (15-11, 6-8 ACC).
"This one hurts," Miller said.
The loss was a crushing one for the Seminoles, who have dropped seven of their past 10 games. With four games left in the regular season, Florida State is now likely playing for an NIT spot unless it pulls off a miracle run to win the ACC tournament.
"We really needed this win," Thomas said. "We played hard the whole 40 minutes. We had some spurts down the stretch when we were undisciplined. We played a good game, we just didn't come out on top."
Florida State coach Leonard Hamilton used a new starting lineup, too. Ian Miller started for the first time this season, and he was joined by Okaro White, Michael Ojo, Brandon and Thomas. For a while, the lineup was golden.
Miller was instant offense, knocking down three jumpers early and finishing the first half with 11 points. Florida State was ahead 21-6 as the Seminoles were not only making shots but also playing aggressive defense.
But tipping off less than 48 hours after a road win against Wake Forest, Florida State soon wore down. The Seminoles leaned heavily on three guards for points and minutes -- Thomas played 40 minutes, while Miller was in for 37 and Brandon 36.
The problem, however, wasn't offense. It was defense, a sore point considering that coach Leonard Hamilton has built the program around defensive intensity. The Tar Heels poured it on late, shooting 19 of 28 (67.9 percent) in the second half.
And the Tar Heels' 81 points is the most against Florida State since Michigan won 82-80 in overtime in November.
North Carolina, even without any points from its star McAdoo, scored 73 points in the final 30 minutes. The Tar Heels regained the lead for good, 60-57, when Marcus Paige sank a 3-pointer with 8:14 to go.
"Toward the latter part of the first half, we seemed to fatigue and gave up more dribble drives and more points in the paint than we have since we've been here," Hamilton said. "But that's because they are a good basketball team and they recognized that.
Both Florida State and UNC were plagued by foul issues. McAdoo went to the bench with four fouls -- with 17:36 left in the game. And about a minute later, Seminoles forward Okaro White picked up his third and fourth foul in under 10 seconds.
Neither would factor much in the game. McAdoo, who averages 15 points per game, had just five rebounds and missed both of his shots. And White had just four points and three rebounds.
UNC instead got an impressive offensive effort from Meeks, who made 11 of his 12 shots and had seven rebounds.
"(He) was huge for us inside," UNC coach Roy Williams said. "When you go 11 for 12, needless to say that helps you."
Many of the baskets were close to the rim. But still, UNC's guards found Meeks and he made them. Paige had seven assists, but he also knocked down 5 of 8 second-half shots.
It helped the Tar Heels rally from a major deficit. And it was a loss that puts Florida State in a bad spot as the season winds down.
"We got beat by a team that had a little more firepower than we did," Hamilton said. "It was just too tough for us to overcome."
You can follow Bob Ferrante on Twitter @bobferrante or email him at bobferrante17@gmail.com.
---