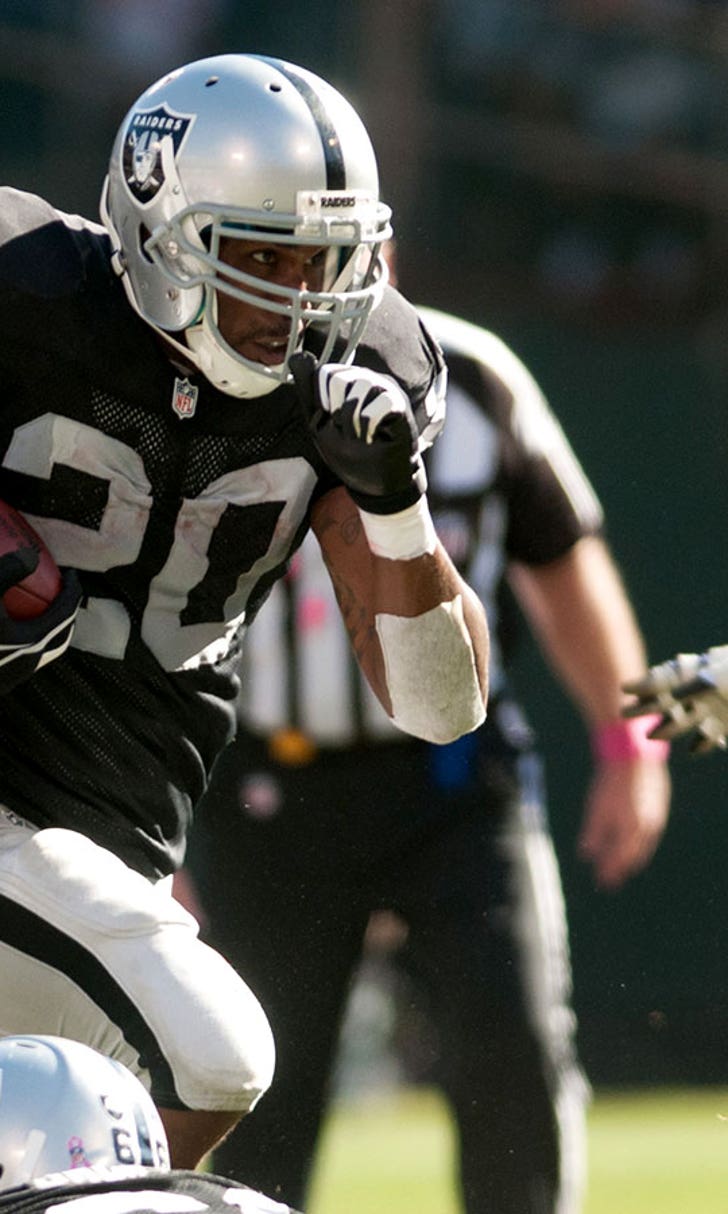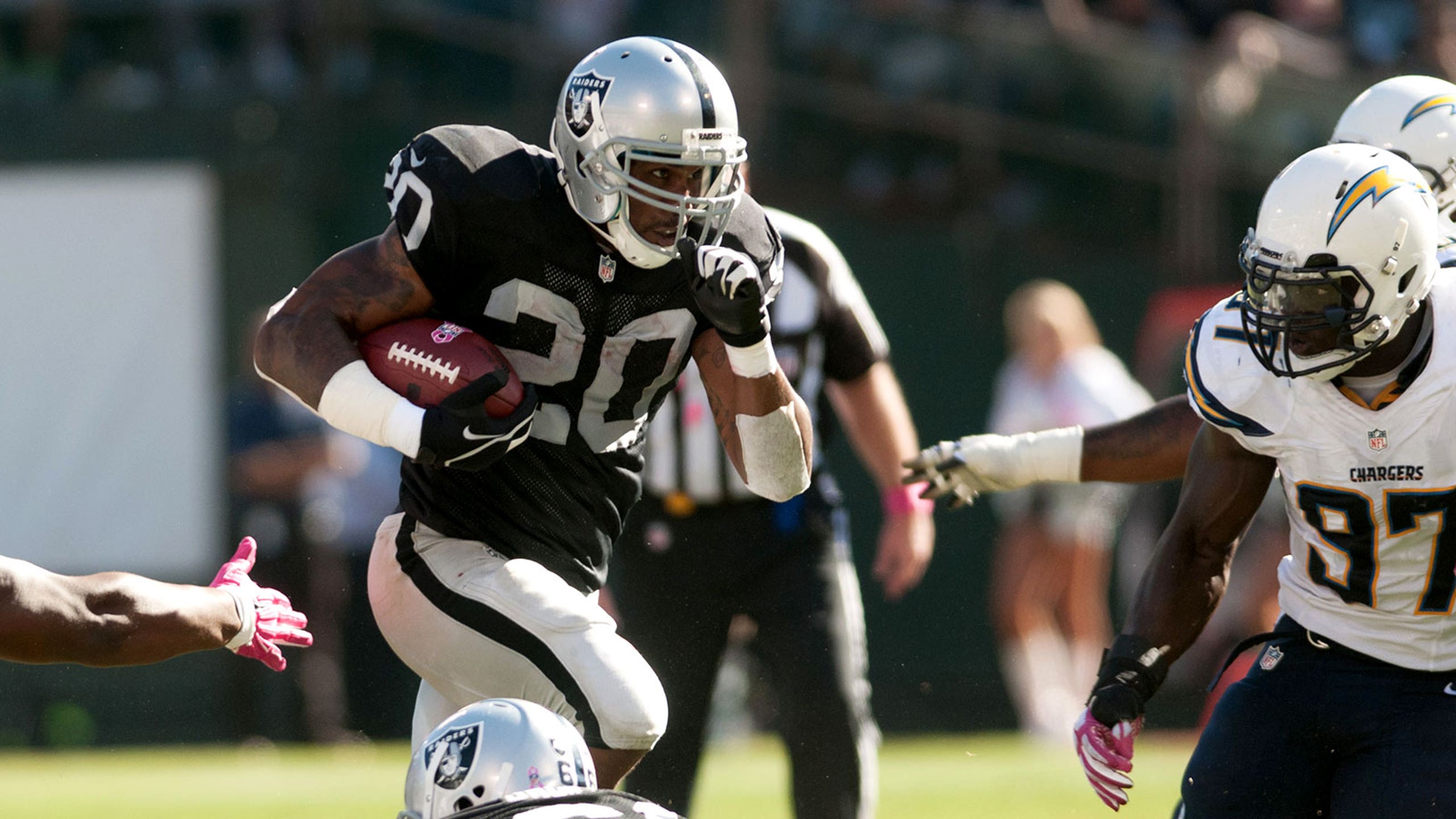 FPPG: Run, DMC!
BY John Halpin • October 23, 2014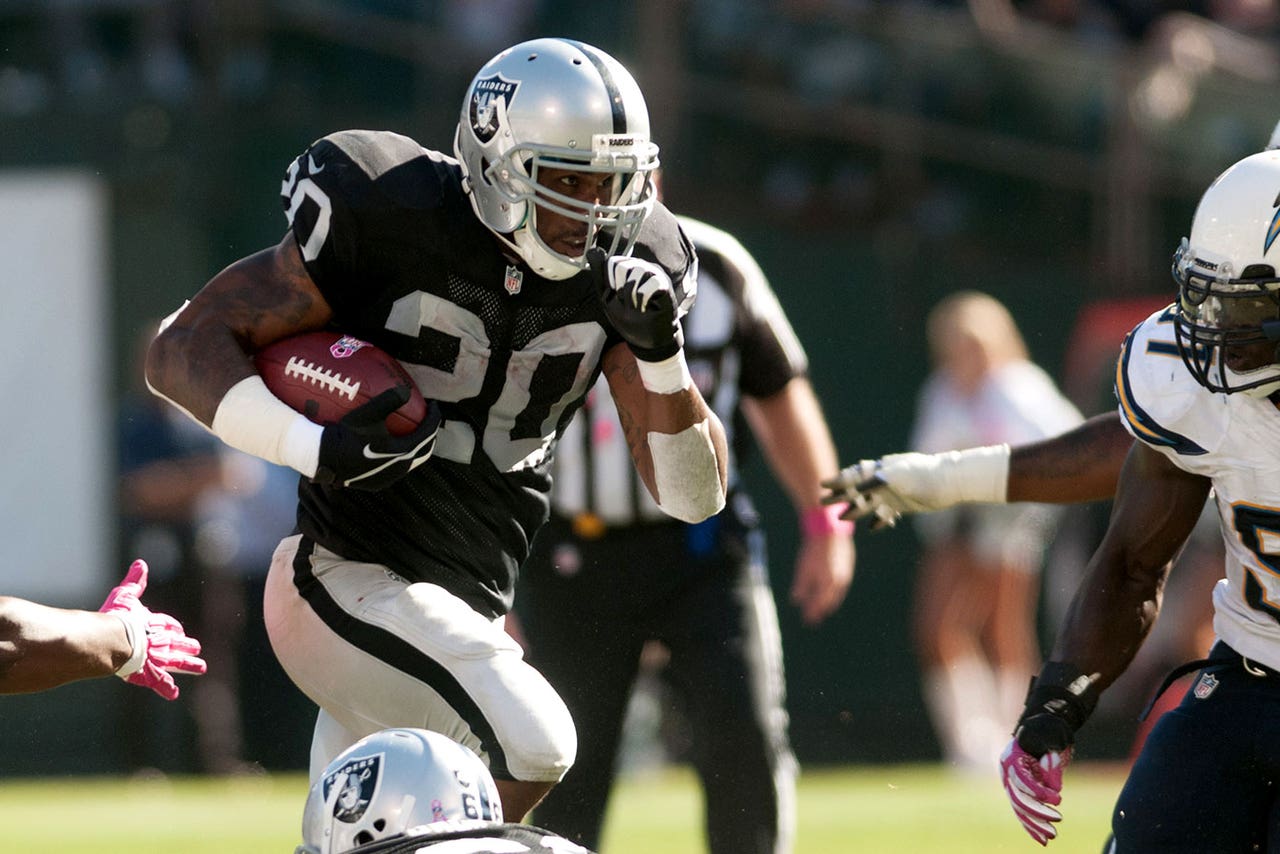 Through seven weeks, our Position vs. Fantasy Defensive Points Allowed tool is solidifying as a tool to help you find good matchups. It'll keep getting stronger as the weeks go by, and we'll have less reason to say things like, "But they played against Peyton Manning last week – of course their numbers are horrible!"
As always, please remember that the players listed are mostly meant to be borderline guys, who need reasons for you to play or bench them. You won't see recommendations to start Julio Jones and Matt Forte, because you should always start Jones and Forte. Make sense? Good.
Note: The fantasy points per game (FPPG) referenced below are from FOXSports.com standard leagues.
Week 8 Byes: Giants, 49ers
Thursday game: Chargers at Broncos
Quarterbacks
Stay away: Matt Ryan, Falcons (vs. Lions)
The schedule says "Lions at Falcons," but the game is in London, so don't expect any magical Georgia Dome pyrotechnics from Ryan. The Falcons' offensive line has been dealing with a litany of injuries, leading to seemingly endless pressure on Ryan. You never want to completely write off a quarterback with Julio Jones at his disposal, but Ryan is in a bad spot against the sack-happy Lions, who have allowed a league-low 13.8 FPPG to opposing quarterbacks.
Play, play, play: Carson Palmer, Cardinals (vs. Eagles)
Palmer has been solid but unspectacular in two games since returning from his shoulder injury, throwing for 504 yards and four touchdowns. This week, he has a home date with an Eagles' defense that ranks 28th with 24.2 FPPG allowed to opposing quarterbacks.
Also:
The Rams have allowed a terrible 105.9 passer rating, and are a 29th-ranked 25.1 FPPG to opposing quarterbacks. The solid Alex Smith – who is averaging 18.1 fantasy points per game – looks to be a solid play in Week 8.
Do we need to tell you to play Tony Romo? He's fantasy's No. 10 quarterback this year, but he's been on fire lately, averaging 24.2 fantasy points over his last five games. Against the Redskins' 30th-ranked fantasy defense (25.5 FPPG to opposing QBs), Romo is an especially strong start.
Running Backs
Stay away: Chris Ivory, Jets (vs. Bills)
Before last week's explosion versus the Patriots, Ivory had a total of 7.5 fantasy points in his previous two games. Which Ivory will we see this week? It would be nice to get the one who ranks 13th at his position in fantasy scoring, but the Bills' second-ranked fantasy defense (11.3 FPPG allowed to opposing RBs) makes that unlikely.
Also:
In addition to beating up quarterbacks, the Lions rank eighth with 15 FPPG allowed to opposing runners. Steven Jackson isn't often a recommended play these days, and that's especially true this week.
Play, play, play: Darren McFadden, Raiders (at Browns)
Remember this guy? He was your first-round fantasy pick a couple of years ago. Now, he's a respectable 26th among running backs in fantasy scoring, and faces a Browns' defense that ranks 23rd with 20.5 FPPG allowed to opposing running backs. McFadden has returned to a modest level of fantasy relevance, and appears to be a low-end RB2 this week.
Also:
Joique Bell has had a big edge in snaps and touches over Reggie Bush in the last two weeks, with 18 carries and two receptions in each outing. His London matchup with the league-worst Falcons' fantasy defense (27.8 FPPG to opposing RBs) makes him a no-doubt starter.
Jerick McKinnon has become a must-start as well, but since many of you grabbed him recently from the free-agent pool, you might wonder about him compared to your two regular starting backs. McKinnon's matchup with the Bucs' 29th-ranked fantasy defense (23.1 FPPG to opposing RBs) is very enticing.
Wide Receivers
Stay away: DeSean Jackson & Pierre Garcon, Redskins (at Cowboys)
The Cowboys rank third with just 16.6 FPPG allowed to opposing wide receivers. You want to start these guys with Colt McCoy throwing to them? Really?
Also:
Marques Colston had a big game in Week 7, catching six passes for 111 yards at Detroit. But, with Jimmy Graham likely to be a bigger part of the gameplan this week, and with the Packers' sixth-ranked real-life pass defense (19.4 FPPG to opposing WRs) coming to town, the thought here is that the inconsistent Colston is a bench candidate.
Play, play, play: Doug Baldwin, Seahawks (at Panthers)
With Percy Harvin gone, Baldwin is the Seahawks' primary receiving target, and he had seven catches for 123 yards and a score in Week 7. Great, right? Eh, maybe – nobody on this team had 1,000 receiving yards last season, so the ceiling here is probably low for the rest of the season. But, the Panthers' secondary has been so porous – allowing 15 touchdowns through the air and 26.9 FPPG to opposing wide receivers - that you should give Baldwin a chance if you picked him up last week.
Also:
Dwayne Bowe, PPR asset. Well, sort of – he had season highs of five catches and 84 yards last week in San Diego. In Week 8, Bowe gets a matchup with the 30th-ranked Rams' fantasy defense (28.1 FPPG to opposing WRs), so he should once again be useful for PPR owners
Tight Ends
Stay away: Jermaine Gresham, Bengals (vs. Ravens)
I know what you're thinking: Until two weeks ago you'd never have considered Gresham, but he has 16 receptions over his last two games, so why not? The "why not" is the Ravens' fantasy defense, which has allowed a puny 5.4 FPPG to opposing tight ends. If you're hunting for a one-week option, you can do better.
Also:
Delanie Walker has a tough matchup ahead with the Texans' seventh-ranked fantasy defense (5.8 FPPG to opposing TEs). It's possible that new QB Zach Mettenberger will see Walker as his security blanket, but Walker is still on the fantasy starting bubble around here.
Play, play, play: Owen Daniels, Ravens (vs. Bengals)
Daniels has been up and down this season, but we could say that about most tight ends. This week's matchup with the Bengals' bottom-ranked fantasy defense (14.2 FPPG to opposing TEs) has Daniels' fortunes pointing up.
Also:
Charles Clay has been battling a knee injury, but he had his best game of the season in Week 7, catching four passes for 58 yards and a touchdown. The Jaguars have been especially friendly to opposing fantasy tight ends (10.5 FPPG), so you can consider Clay as one of those streaming options that's better than Gresham.
---