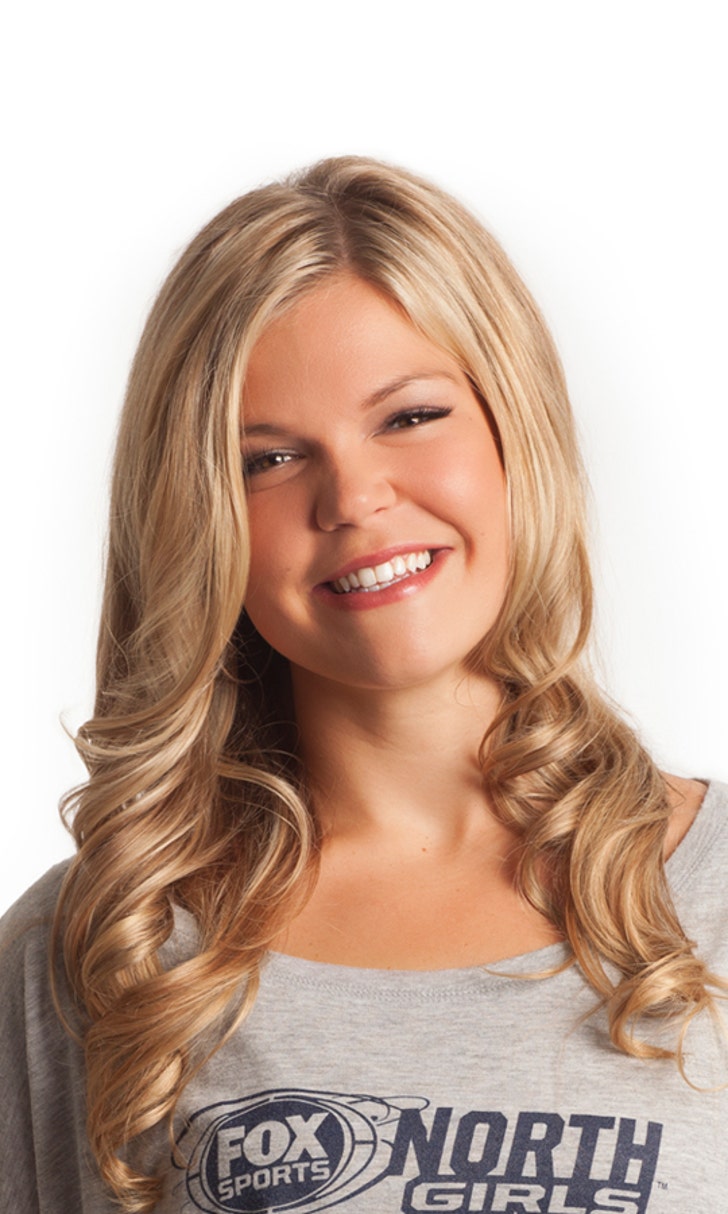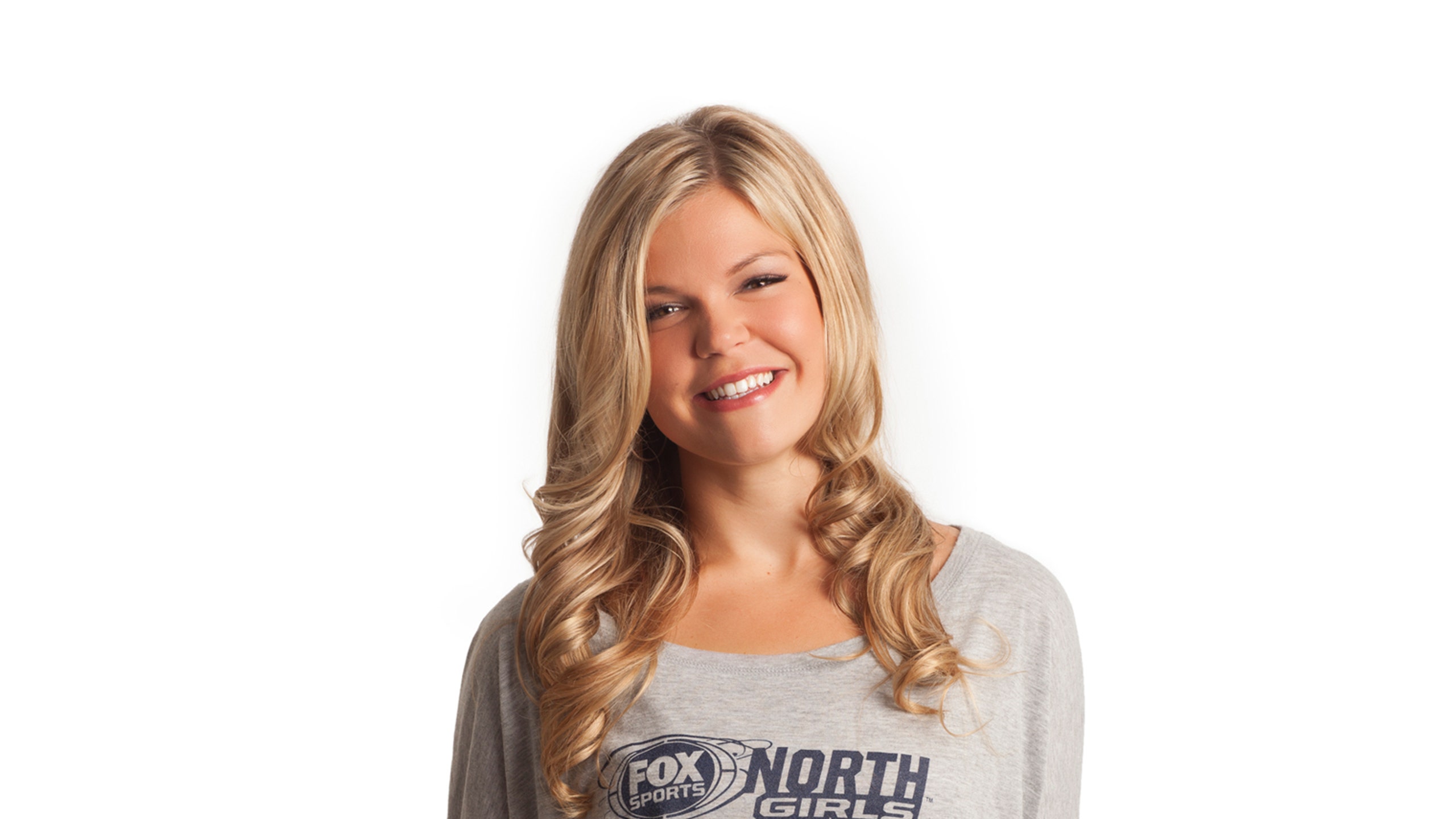 FOX Sports North Girls - Kendall
BY foxsports • December 18, 2013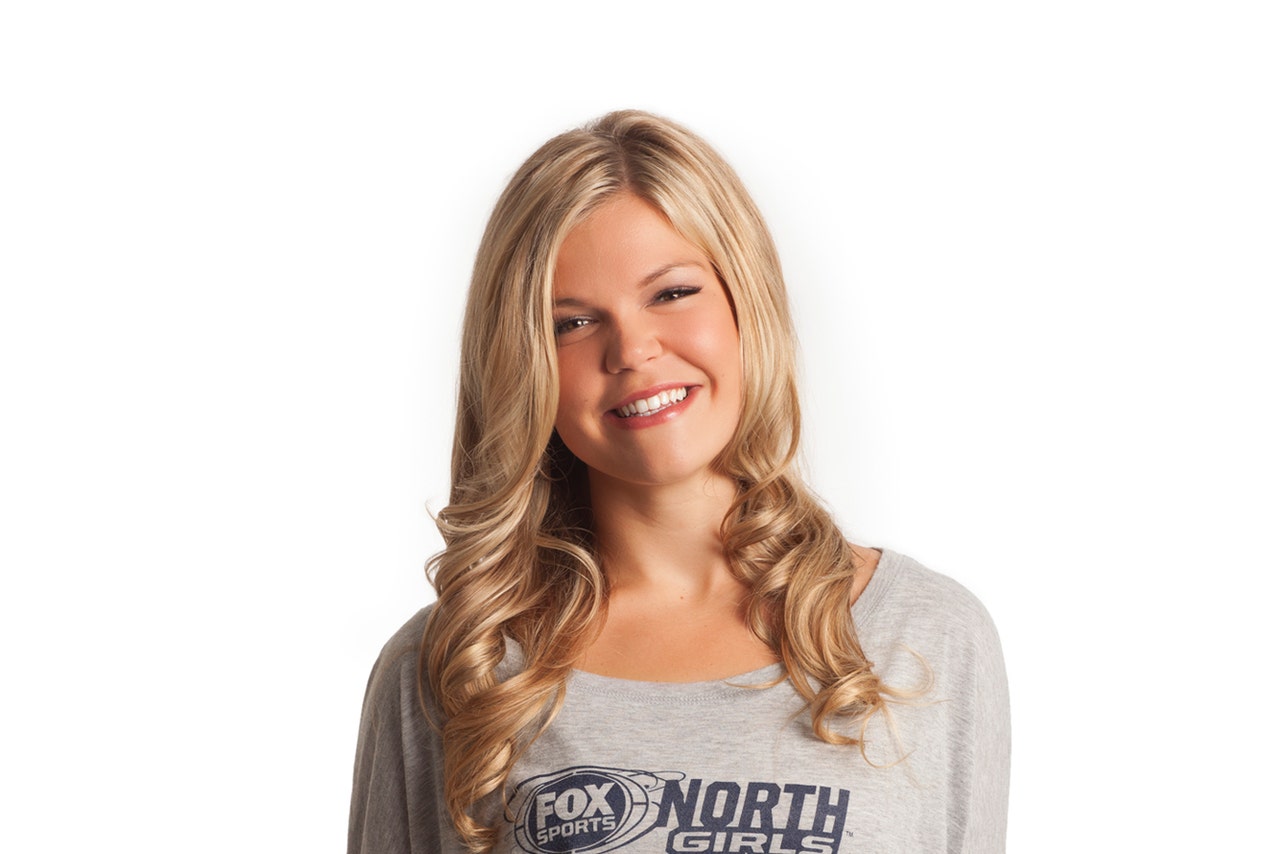 Nickname: Ken
Where were you born? Red Wing, Minnesota
Hometown: Red Wing, Minnesota 
College Attended: University of Minnesota, Twin Cities 
What has been your favorite experience as a FOX Sports North Girl? It has to be the 2014 Minnesota Wild Playoff series against Colorado. Not only did we promote our favorite hockey team and be a part of that insane atmosphere inside Xcel Energy Center, but we had the privilege of meeting so many incredible Wild fans at the pregame parties. I've never been so proud to be from the State of Hockey. 
What is your favorite sports memory? The 2002 NCAA Hockey Championship game when Red Wing's own Johnny Pohl had both the game tying and game winning assists for the Gophers. Almost my entire hometown came to the game and the crowd went crazy when we won. I'll never forget it. 
What is your favorite sport rivalry? Anytime the Gophers and the Badgers get together you know it's going to be a crazy night. 
What is your "go to" Super Bowl dish? Buffalo chicken with blue cheese! 
What is your favorite sports movie? It's a tie between Remember the Titans and Miracle. 
What would your walk up song be? It's too hard to pick one! Probably something by Bruce Springsteen. 
For the ultimate sports fan, what are the three things you recommend to experience in your city?
1.    If you come in the spring or summer, go to Target Field to watch a Twins game. It's been named the best ballpark in America, has awesome views of Minneapolis and the best ballpark food ever. 
2.    If you're visiting in the fall, head to Dinkytown, a.k.a the University of Minnesota, to watch the Gophers at TCF Bank Stadium. You don't have to be a Gopher fan to enjoy watching a Big 10 football game at "The Bank." It's a gorgeous new stadium in a uniquely urban area. 
3.    In the winter, head over to St. Paul for Red Bull Crashed Ice. It's the only place you can see the ice cross downhill event in the states, plus hockey is our favorite pastime so stopping by Xcel Energy Center or one of the many outdoor rinks within walking distance is a great way to spend a little free time. 
Who has been the greatest influence on you being a sports fan and why? As typical as it is, my Pops was and continues to be the biggest influence in my life when it comes to my love of sports. He was a college athlete who was so excited to share his love of the game with his kids. My sisters never showed much of an interest, which was okay with me because it became our "thing." He taught me how to play catch and golf without getting to frustrated and antsy, that being a lefty was a great thing for my follow-through in softball and shooting in basketball, and that I could try out for the football team if I really wanted to, but it might be "a little different" for me. Most importantly, he taught me practice makes perfect, patience and commitment and to always be a team player with respect for your opponents. 
If you could play any position/role on any team what would it be and why? I would downhill ski in the Olympics like Lindsey Vonn! I've always loved skiing and being able to represent our country all over the world would be pretty incredible. 
The FOX Sports Girls are involved in many community and charitable initiatives. Tell us about your experiences and if you have a favorite charity or group you work with. Being a FOX Sports North Girl has blessed my life in many ways and I'm so fortunate to be able to show my gratitude by giving back to the community through FOX Sports Supports. I've had a great time at events like the Polar Plunge for Special Olympics Minnesota and packaging food for Feed My Starving Children, but my favorite events have been with the Boys & Girls Clubs of the Twin Cities. I volunteer once a week at the Al Lenzmeier West Side Club by teaching dance to a group of girls between the ages of 8 and 13. They are so energetic and always have new stories and things to show me every week. Knowing the Boys & Girls Club provides these kids with somewhere to learn and play and something to eat in a safe and nurturing environment definitely makes it my favorite group to work with. 
The FOX Sports Girls participate in the annual Spring Training to the Troops. What ties do you have the military? My Uncle Terry served in the Navy during the Vietnam War and my cousin, Staff Sergeant Jim Korecky, served two missions in the Army during Operation Iraqi Freedom. Two of my best friends from high school also serve our country in the Middle East. 
---