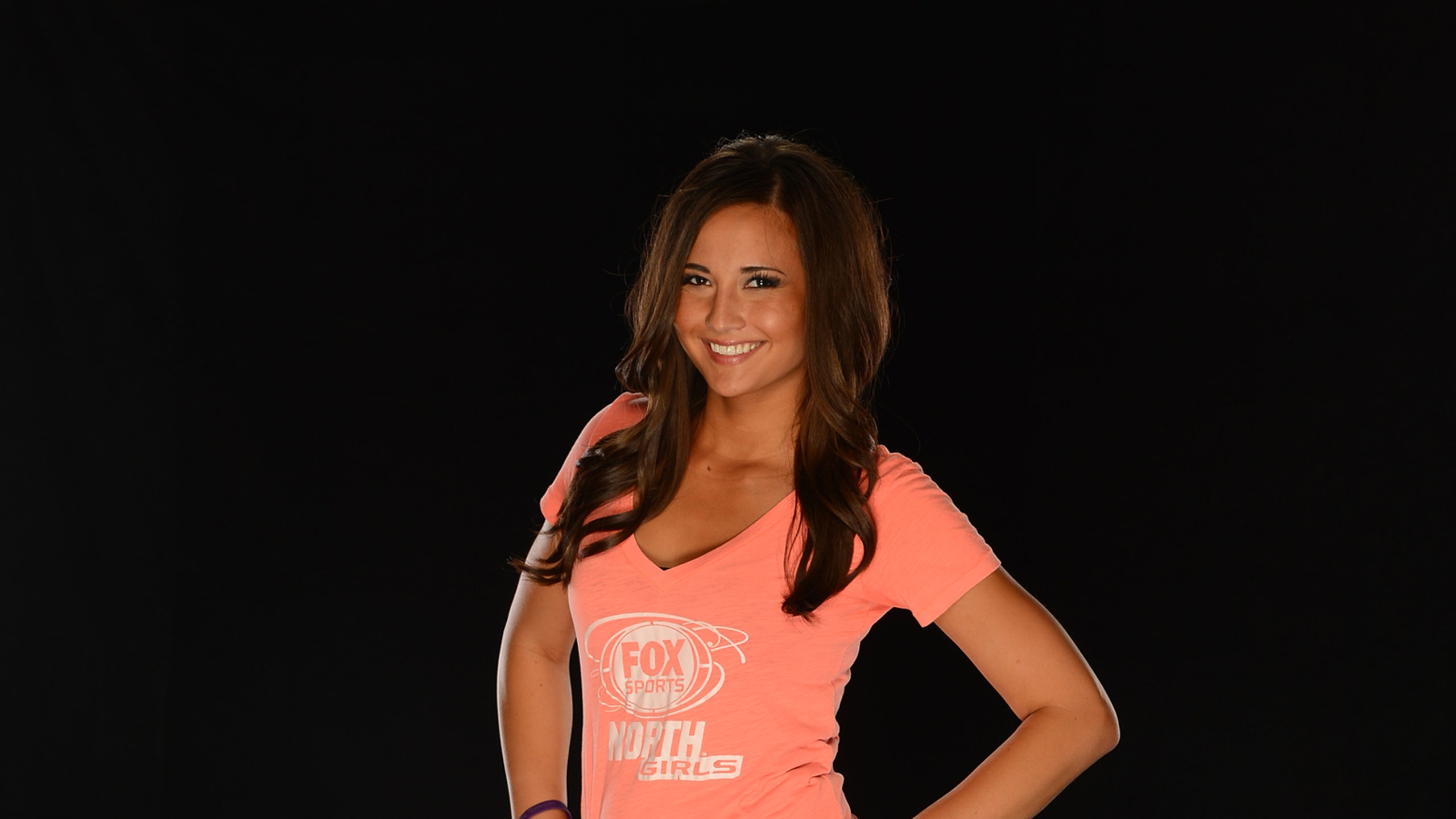 FOX Sports North Girls - Angie
BY foxsports • December 18, 2013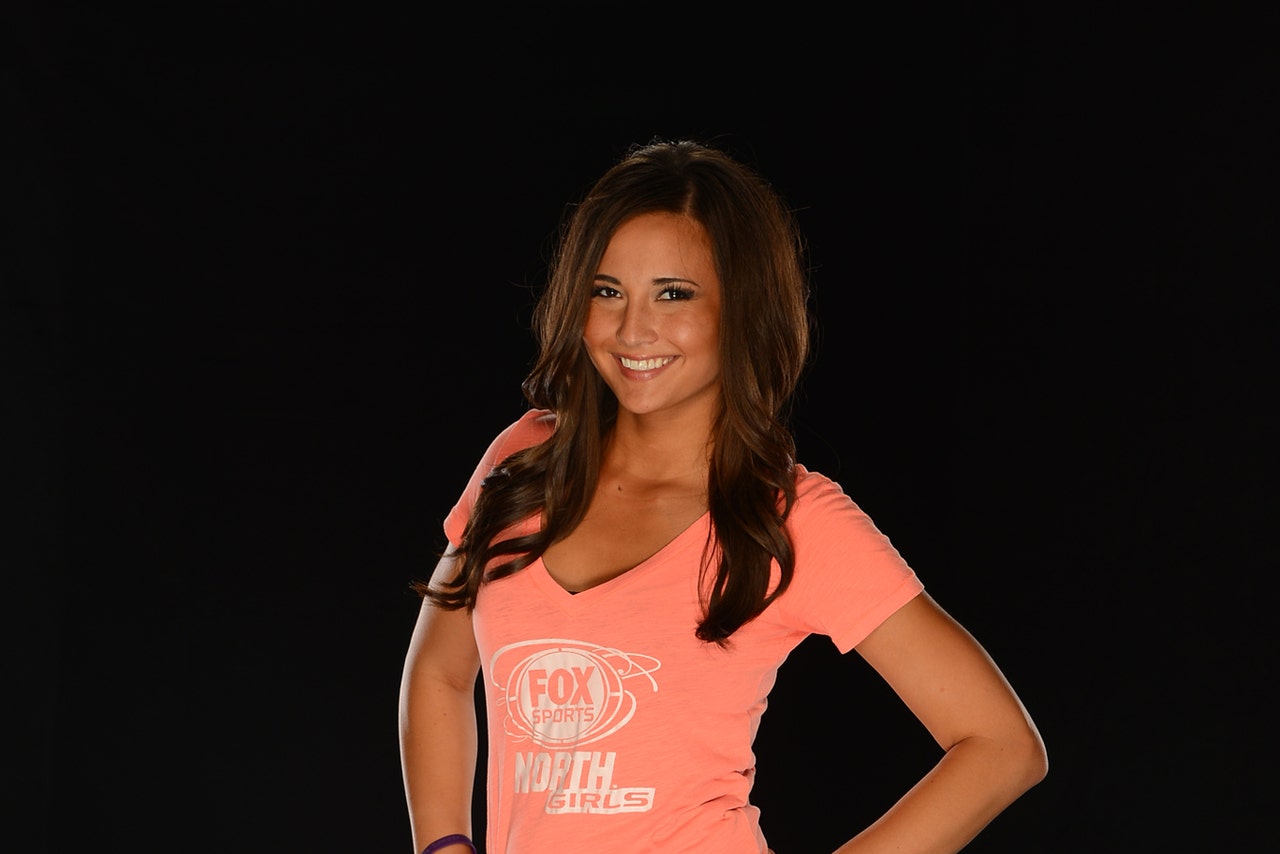 Nickname: Angie or Ang
Where were you born? St. Paul, MN 
Hometown: Minneapolis, MN 
College: University of Minnesota - Twin Cities 
What has been your favorite experience as a FOX Sports North Girl? Getting to meet and interact with other Minnesota sports fans that are as passionate as us. An experience that let me do that, along with giving back to the community, was the second annual Spring Training to the Troops trip. I was fortunate to join current and former MLB players, along with other FOX Sports Girls from across the country at Fort Bragg in North Carolina. Being able to spend a few days seeing life from the perspective of our troops was honestly one of the most life-changing experiences that I have not been able to stop talking about. While we got to partake in so many incredible activities (the 34-foot tower jump, parachute packing, PRT, sniper rifle rifle practice and medical training) the part that impacted me the most was being able to sit down for a meal with these brave men and women and have a conversation. Hearing their stories was truly humbling and left me with an even greater appreciation of the sacrifice they make every day for our country. 
What's your favorite sports memory? Watching the men's Gopher Basketball team beat the No. 1 ranked Hoosiers at the Barn and then everyone rushing the court after! Ski-U-Mah! 
What's your favorite sports rivalry? All Border Battles between Minnesota and Wisconsin but mainly Vikings vs. Packers. Skol Vikes!
What's your "go to" Super Bowl dish? Guacamole football field with queso and salsa end zones! 
What's your favorite sports movie? So many great ones to pick from, but The Sandlot comes to mind first! 
What would your walk up song be? "Welcome to the Jungle" by Guns N' Roses. It's a classic, but it never fails to get me fired up! 
For the ultimate sports fan, what are 3 things you recommend to experience in your city? 
1.     You must go to a Twins game! Nothing beats a nice summer day at Target Field. The ballpark is incredible, plus the food is some of the best in the city. 
2.     A Wild game at Xcel Energy Center! The atmosphere is always electric, after all this is THE State of Hockey!
3.    Hockey Day Minnesota! No matter where you are in Minnesota everyone is celebrating the great sports of hockey. In the Land of 10,000 Lakes it seems like on Hockey Day Minnesota every lake has a rink on it! From peewees to pros it's a complete celebration of hockey. It doesn't get much better than that!
What has been the greatest influence on you being a sports fan and why? My Dad. He had my siblings and me playing every sport we could, thus began my love of sports. He never missed one of our games whether he was coaching the team or in the stands cheering. He also took us to every sporting event in town. When we couldn't make the games, we were watching them on TV! 
If you could play any position/role on any team what would it be and why? Wide Receiver for the Minnesota Vikings! Football is my favorite sports and the WR position seems like such a rush. 
The FOX Sports Girls are involved in many community and charitable initiatives. Tell us about your experiences and if you have a favorite charity or group you work with. To give back to the community has been the most rewarding part of being a FOX Sports North Girl. I've been involved with Habitat for Humanity, Special Olympics Minnesota, Boys & Girls Clubs of the Twin Cities, Stand Up 2 Cancer, Race for the Cure and the organization I'm most involved with, the Pancreatic Cancer Action Network (PanCan). My involvement with PanCan began after I lost my uncle Arne to the deadly disease in 2005. With FOX Sports North I created a team to run Grandma's Half Marathon in Duluth as part of TEAMHOPE in order to raise money for PanCan. I am now a volunteer and advocate for PanCan for life and plan on captaining another TEAMHOPE for the upcoming TC 10 Mile run. 
The FOX Sports Girls participate in the annual Spring Training to the Troops. What ties to the military do you have?  My Great Grandfather was a General in WWII. I have three uncles that served in the Army. I also lost a close family friend in 2003 in Iraq. He served as a 2nd Lieutenant in the Army. 
---