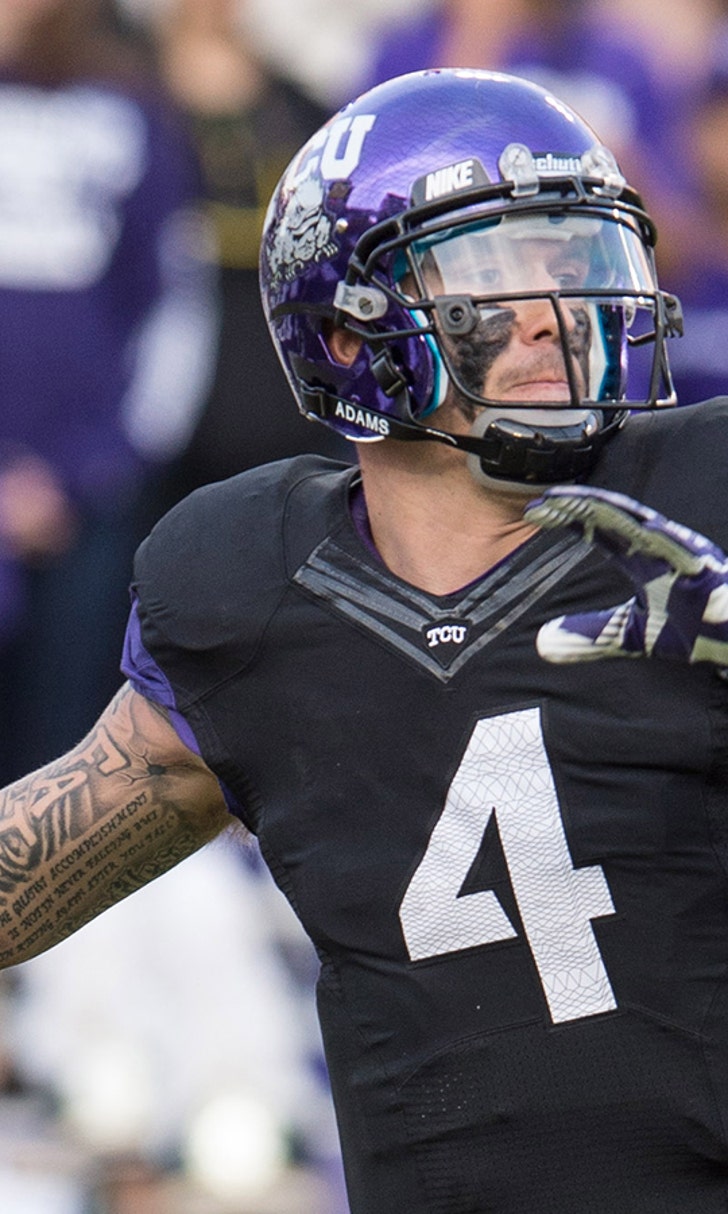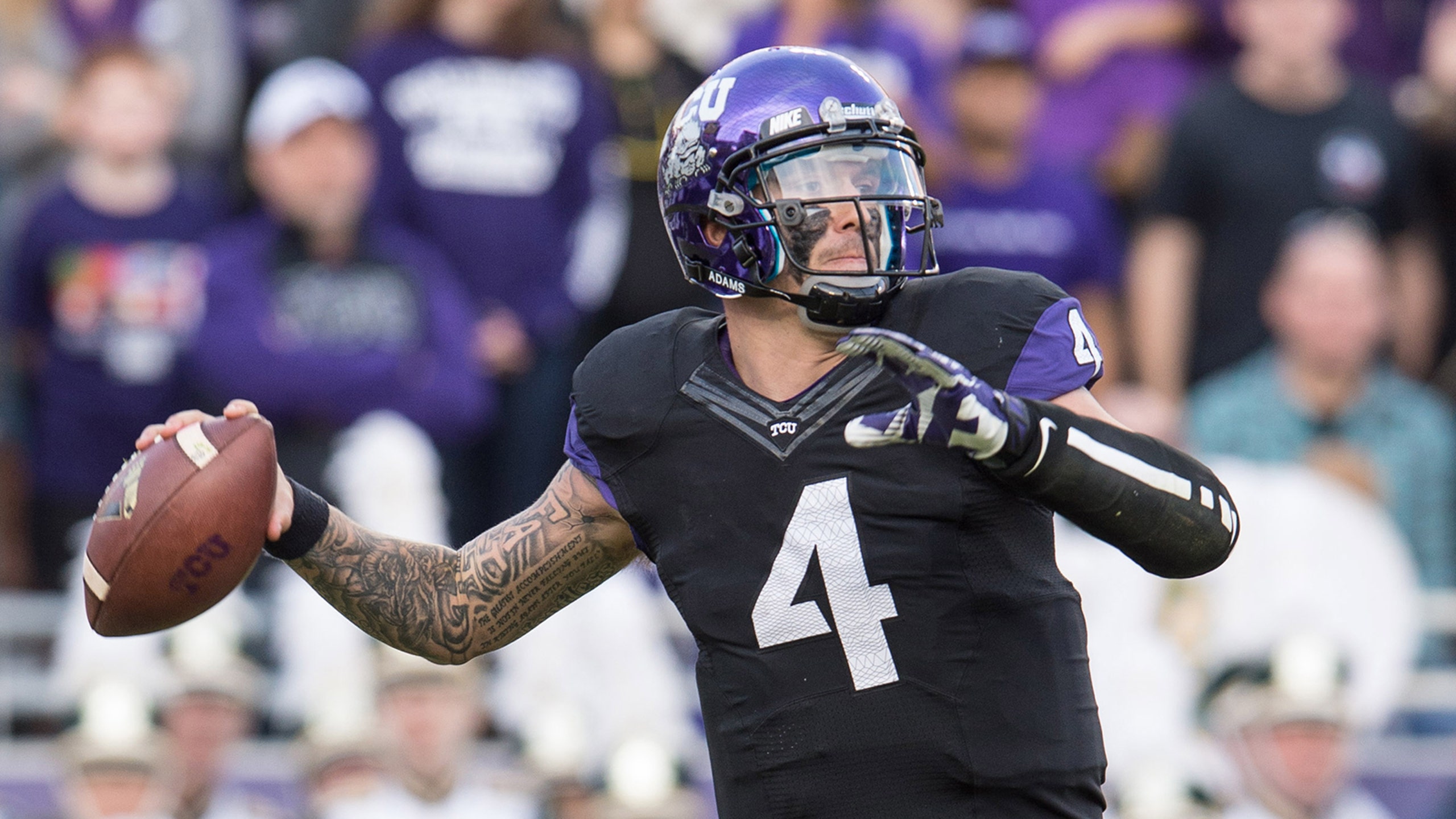 Former TCU QB Pachall candid about state of program
BY Shawn Ramsey • February 24, 2014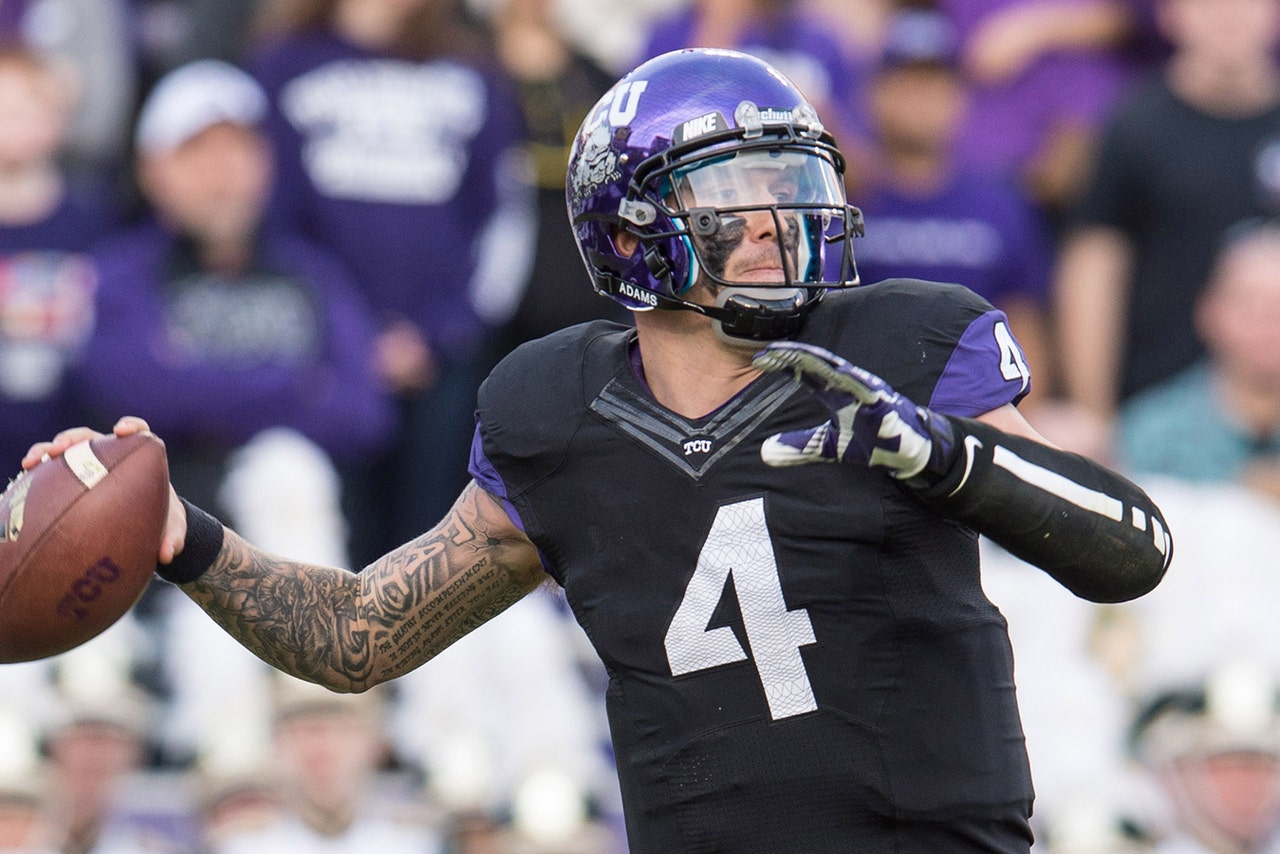 TCU football's first two seasons in the Big 12 haven't gone quite as well as planned, and former Horned Frog quarterback Casey Pachall has some insight as to why the program has struggled recently.
Pachall, who is preparing for TCU's Pro Day in the Dallas-area, interviewed with the Fort Worth Star-Telegram Thursday and was asked what he makes of the current state of the TCU football program.
"It's rough right now. There is zero leadership. Nobody wants to step up and take charge of anything," Pachall said. "It's rough. That is why they have the stuff they did. I still love those guys. Maybe they made mistakes, everybody does. I'm not putting those people down at all. They are still my good friends. Things are going to happen and as a team they need somebody to step up."
How does TCU get more leadership in the locker room? The answer is simple according to Pachall, someone just needs to speak up.
"It's one of those things where every now and then you may says something to a teammate, and it may make them mad, but when they sit down and think about it they know it was sincere and it wasn't getting on your ass," Pachall said. "A lot of these guys don't want to speak up, they just want to blend in with the crowd. They want to be cool with their teammates, instead of getting on them and getting something going."
(H/T Forth Worth Star-Telegram)


---