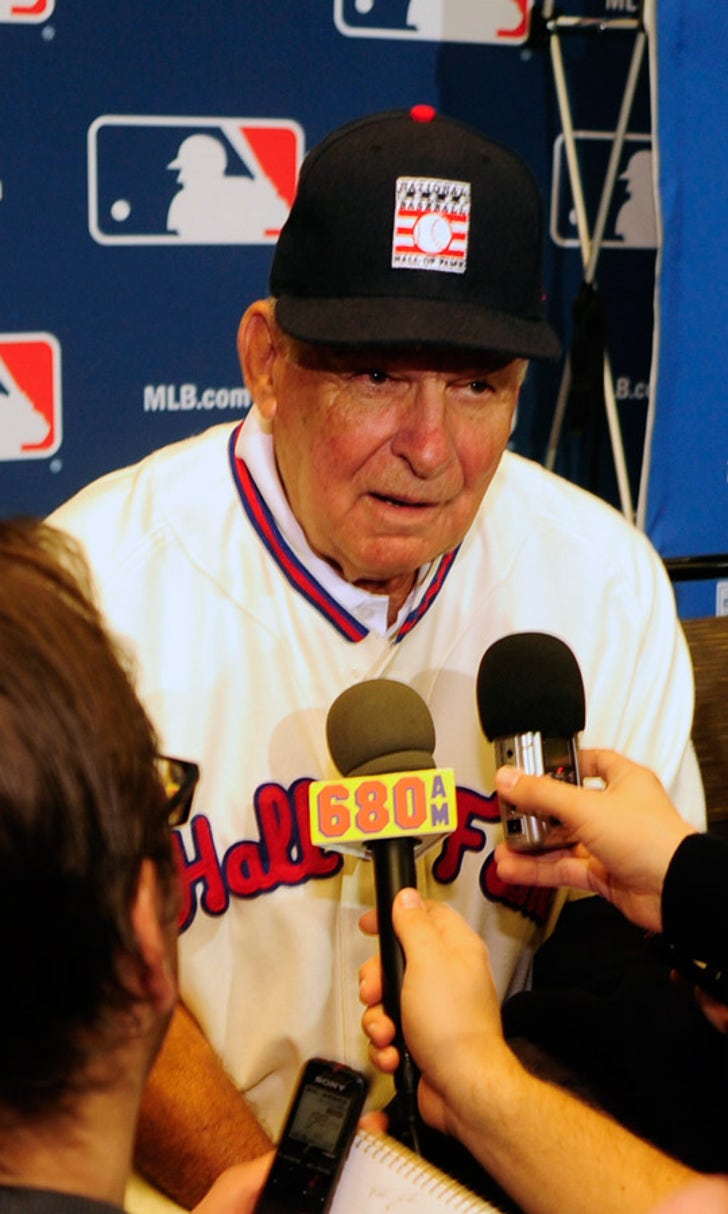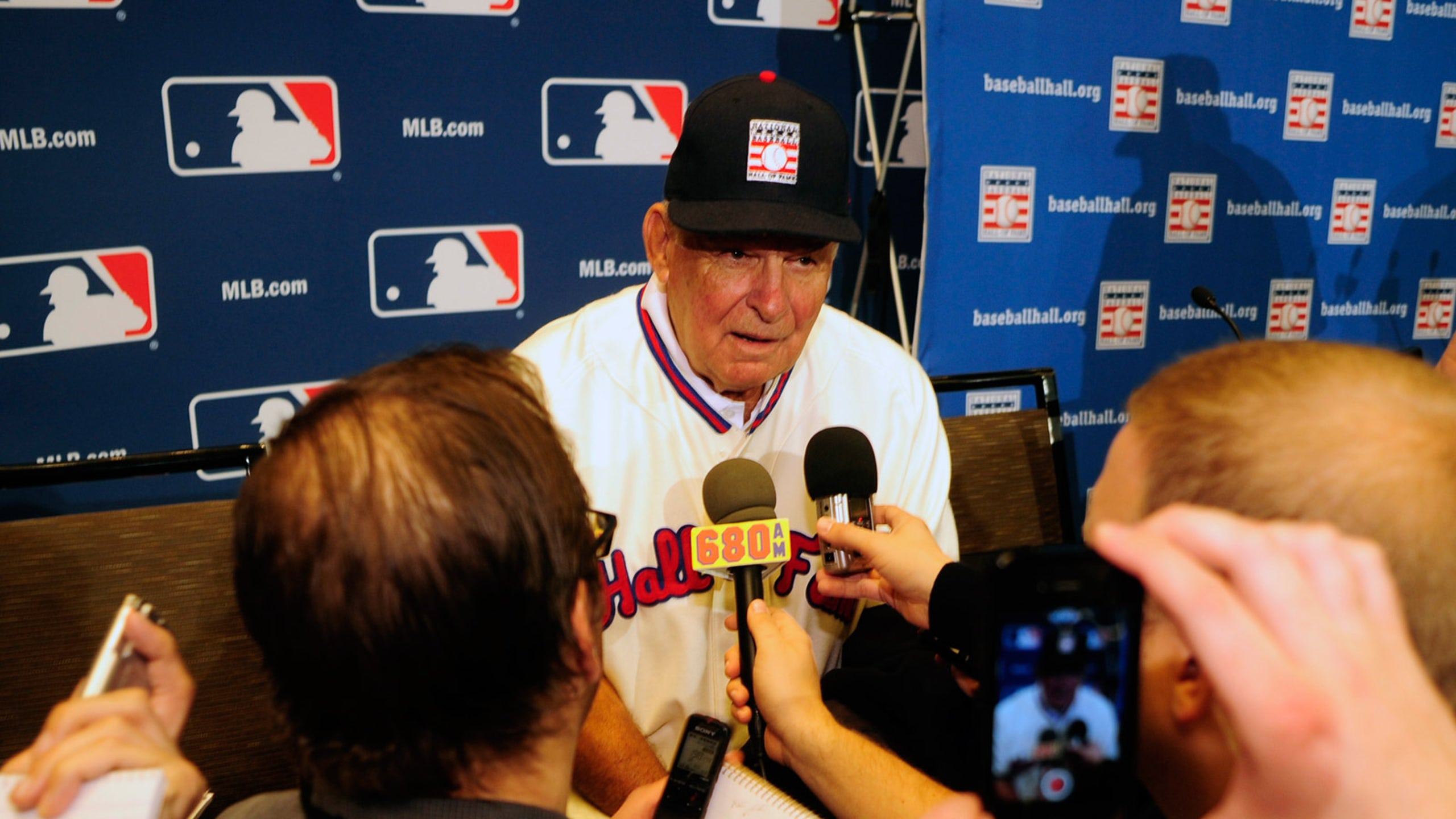 Former Braves manager Cox headed to Hall of Fame
BY foxsports • December 10, 2013
Bobby Cox is headed to Cooperstown.
The longtime Atlanta Braves skipper was one of three former managers unanimously voted into the Baseball Hall of Fame by the Veterans Committee on Monday, joining Tony La Russa and Joe Torre as part of the Expansion Era ballot. Cox was one of 12 nominees eligible for the honor.
"I've got goosebumps," Cox said at the announcement. "It's the greatest honor you can ever have."
Cox, 72, who played for the New York Yankees during the 1968 and '69 seasons, went on to manage both the Toronto Blue Jays and Braves for 29 total seasons, posting 2,504 career wins (fourth-most all-time). He led Atlanta during its "Team of the '90s" heyday, including the 1995 World Series title, five pennants and an unprecedented run of 14 straight division titles.
His .556 winning percentage ranks sixth-best all-time among managers with at least 2,500 games under their belt. Cox was voted Manager of the Year four times -- once in the American League (1985) and three times in the National League (1991, 2004, 2005).
He also owns the ever-popular managerial record for most ejections, setting the mark at 158.
With Cox officially in, the stage is set for an historic year for former Braves' legends, as potential first-ballot Hall of Famers Greg Maddux and Tom Glavine are eligible for the first time in the 2014 class. The Hall of Fame will announce the voting results on Jan. 8.
"It should be without a doubt for either one of them (to be elected), especially with Greg," former Braves pitcher John Smoltz told MLB.com in November when the ballot was announced. "I know there's been no unanimous (electee) in the history to the Hall of Fame, but I think (Maddux) would be it if there is. I'm biased. I watched Greg and Tom pitch my whole career, basically. They exemplified the fact that over 162 games, they were better than anybody else in the league."
If that prediction holds true, Cox will have a few familiar faces by his side on the induction ceremony's stage.
---