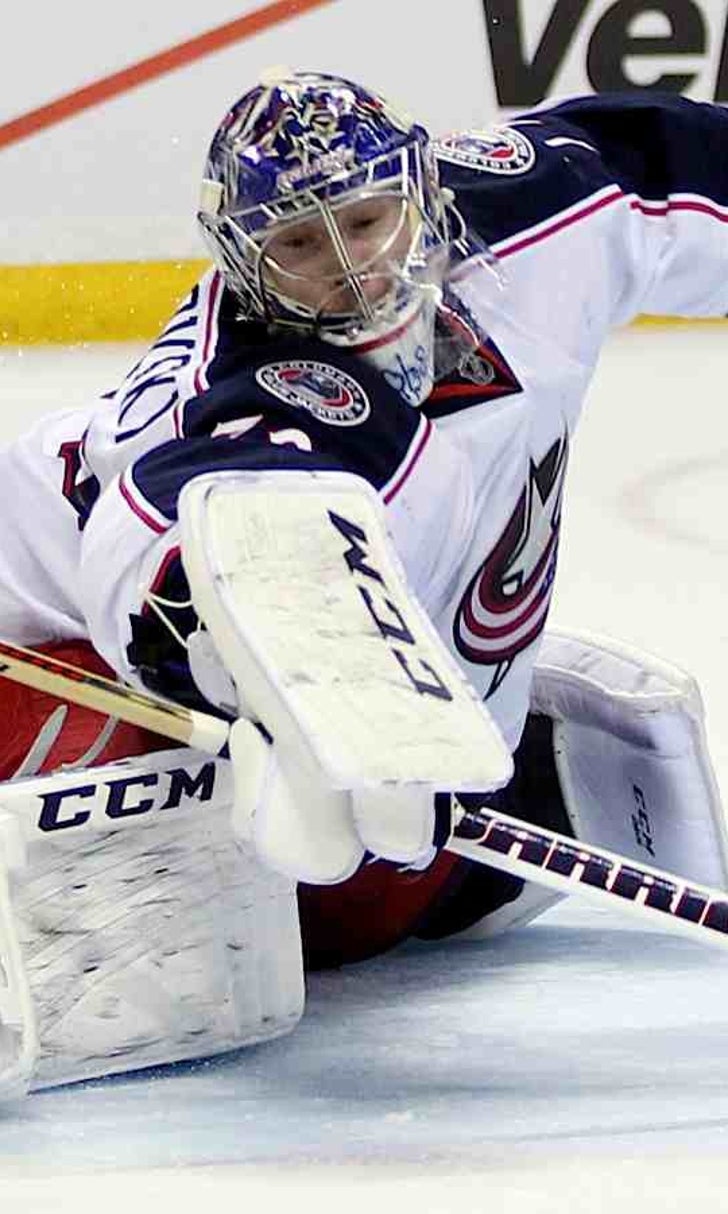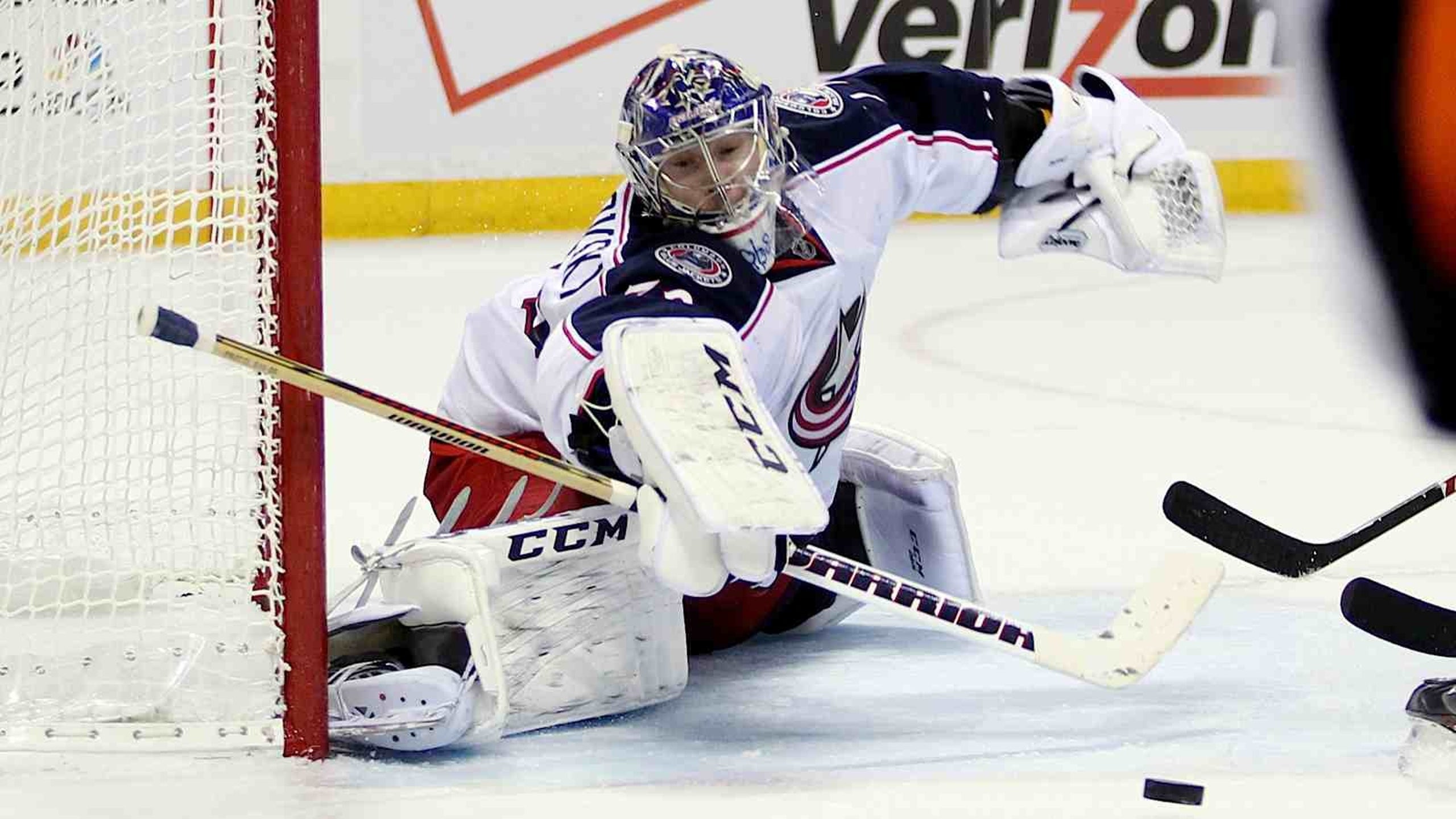 For Columbus, it's just another day at the office
BY foxsports • January 22, 2014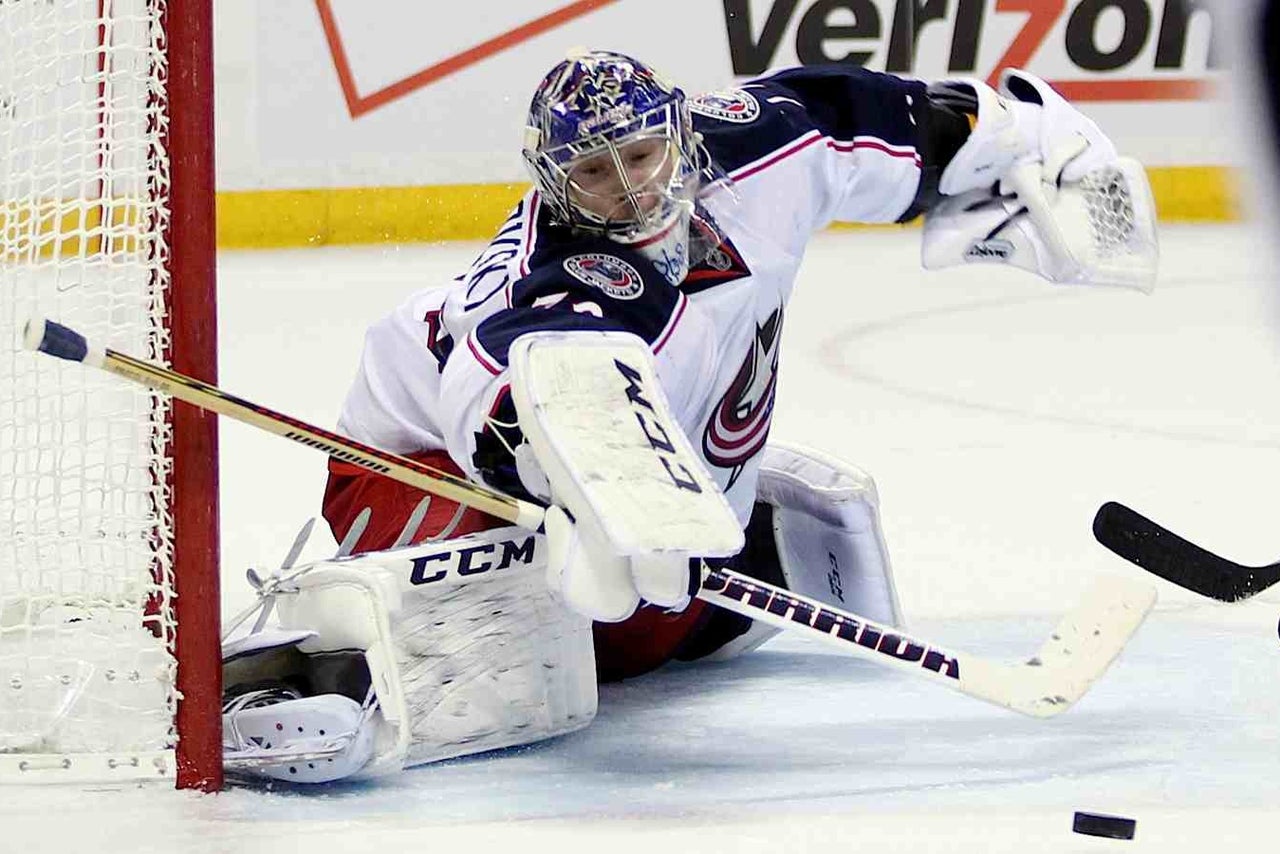 Following the convincing 5-3 victory over the Los Angeles Kings within the friendly confines last night, many ballyhooed the franchise record seventh consecutive win. From national media to the fans expressing their pride via social media around the world, the excitement is palpable.
But to the guys in the room, it was just another day at the office. They acknowledged the record, but are already looking ahead to the next game against the visiting Philadelphia Flyers.
"It's a great accomplishment for the players", said head coach Todd Richards. "I think when you get to be my age and you're able to look back on careers, it's 'nice'. Right now, we're right in the middle of the season. It's great what the players have accomplished, but to me, it's just another win and it's two points."
"Now, I'm already looking forward to Thursday (vs. Flyers). What do we want to do (in practice) tomorrow? That's how your mind works as a coach. As soon as the game ends, what do you need to do tomorrow to get ready for Thursday?"
Columbus has found the back of the net 28 times during the current streak while their opponents have only scored 15. Their GF is 143 and GA 138, for a goal differential of +5. These numbers aren't from the Blue Jackets suddenly becoming a great team. They have come through hard work and staying with the game plan, even when they come out of the gates slow or are chasing the game. Not all of the wins have been of the "pretty" variety.
Timing and a bit of puck luck has played a part of their recent success. "We might have started a little slow", Richards said. "But, you have to give L.A. some credit, too. (It's) the way that they play. They're a big team, they skate and they check. They do a really good job. That's just the way that the game was going."
"I thought it was a game of chess, a little bit, as far as (both teams) not giving up a lot. It's the way the game was going. In this league, at this level, there's so much parity among the teams. Sometimes, you can benefit from catching a team at the right time. And this was the end of a long road trip for them (Kings)."
"I'm not trying to discredit our guys and what they did. But there is something to be said about when you catch a team, catching them at the right moment, I think we caught these guys at a good time. We were able to benefit from that because (the Kings) started to run out of gas."
"Some of that had to do with how we were managing the game, by grinding it down low and making them come a full 200 feet. We managed that part of the game well."
The recent success of the Blue Jackets has coincided with the return of goaltender Sergei Bobrovsky. He's 8-0 in his last eight starts, with a 1.77 goals against average and .941 save percentage. He's making timely saves, yet knows that it is a whole team effort.
"I would say it's all about hard work", said Bobrovsky. "The guys, every practice and every game, are working so hard, you know? I think that's why these results are coming. That's what we have to focus on, our hard work. How the guys played (against L.A.) was unbelievable."
"It's all about hard work and how we treat each other. We are working hard in practice and we go all together, you know, like a fist in the games. That brings the results."
Also coinciding with the winning streak is the offseason acquisition of right wing Nathan Horton. In just nine games with the team since returning from shoulder surgery, he's 3-3-6, +1. He's been a boost to the collective play of those around him. And yet, he's not satisfied with where they are at, even riding a seven game winning streak.
"Well, right now, it's nice. We're on a roll", Horton said. "But, we're not where we want to be. We want to get back in the playoffs and stay there. I think that's what really matters. Seven games is… we needed it. We needed a win streak and we need to keep this thing going."
One of the tenets of the consistency being shown by the team is the chemistry that is coming to fruition among the players. Line combinations are staying much more intact than has been the case in the past. Familiarity with each other is breeding success for the club, and Todd Richards is a big part of this.
"I know there are some coaches that when something's not going, they're quick to change", he said. "And for me, I'm a little bit of the opposite. I believe that there's chemistry when you play with guys long enough. You start to understand where they're going to go and how they're going to react to certain situations."
Columbus is no longer able to sneak under the radar, as teams are sitting up and taking notice. The target on their backs is getting bigger with each game played. Yet, they doesn't seem to bother the coach.
"I think after every win it gets bigger", Richards said. "Not that we're at the level that the (Chicago) Blackhawks were last season when they started the year, but I think every team looked forward to playing them because they wanted to be the team (that beat them)."
"I know now that things are starting to get written about us. People are starting to talk about us. It's not just people in (Columbus), it's the league. It's a credit that's well deserved to our players, because they've put in the hard work. But all that does is alert other teams to be ready."
Up and down the organizational ladder, their success is not going to their heads. They know they still have work to do. That work continues on Thursday as they host the visiting Philadelphia Flyers at Nationwide Arena. The puck drops at 7 p.m.
---