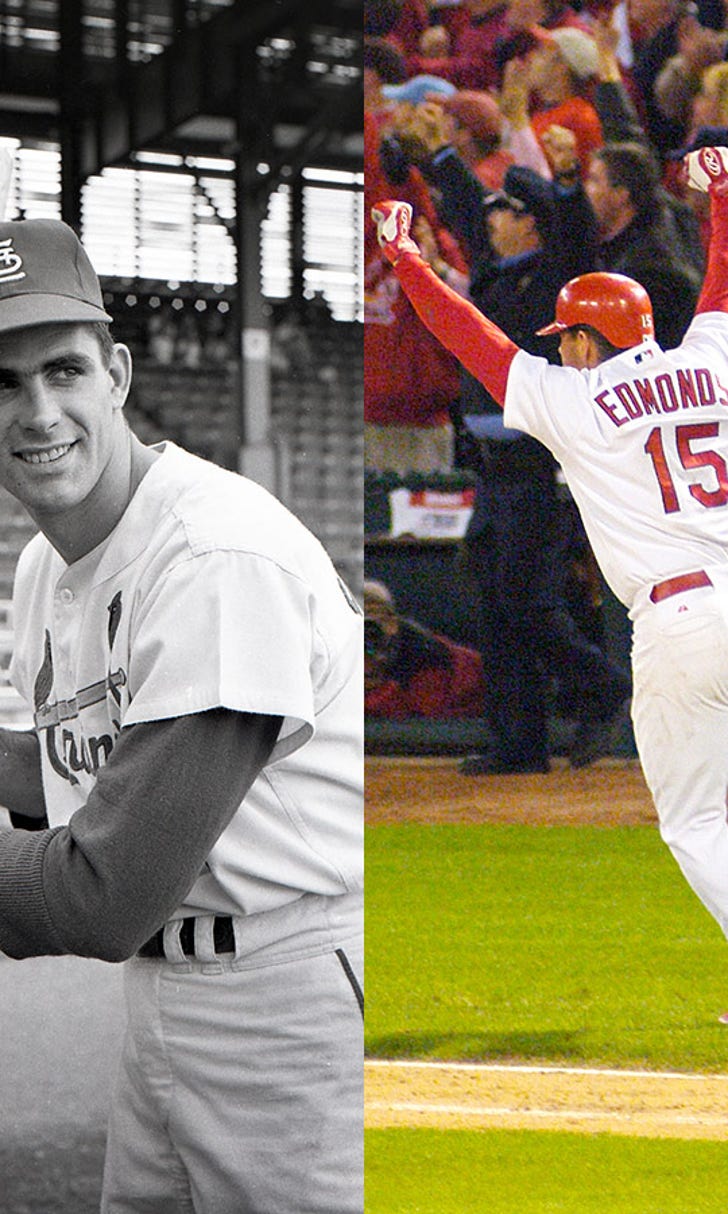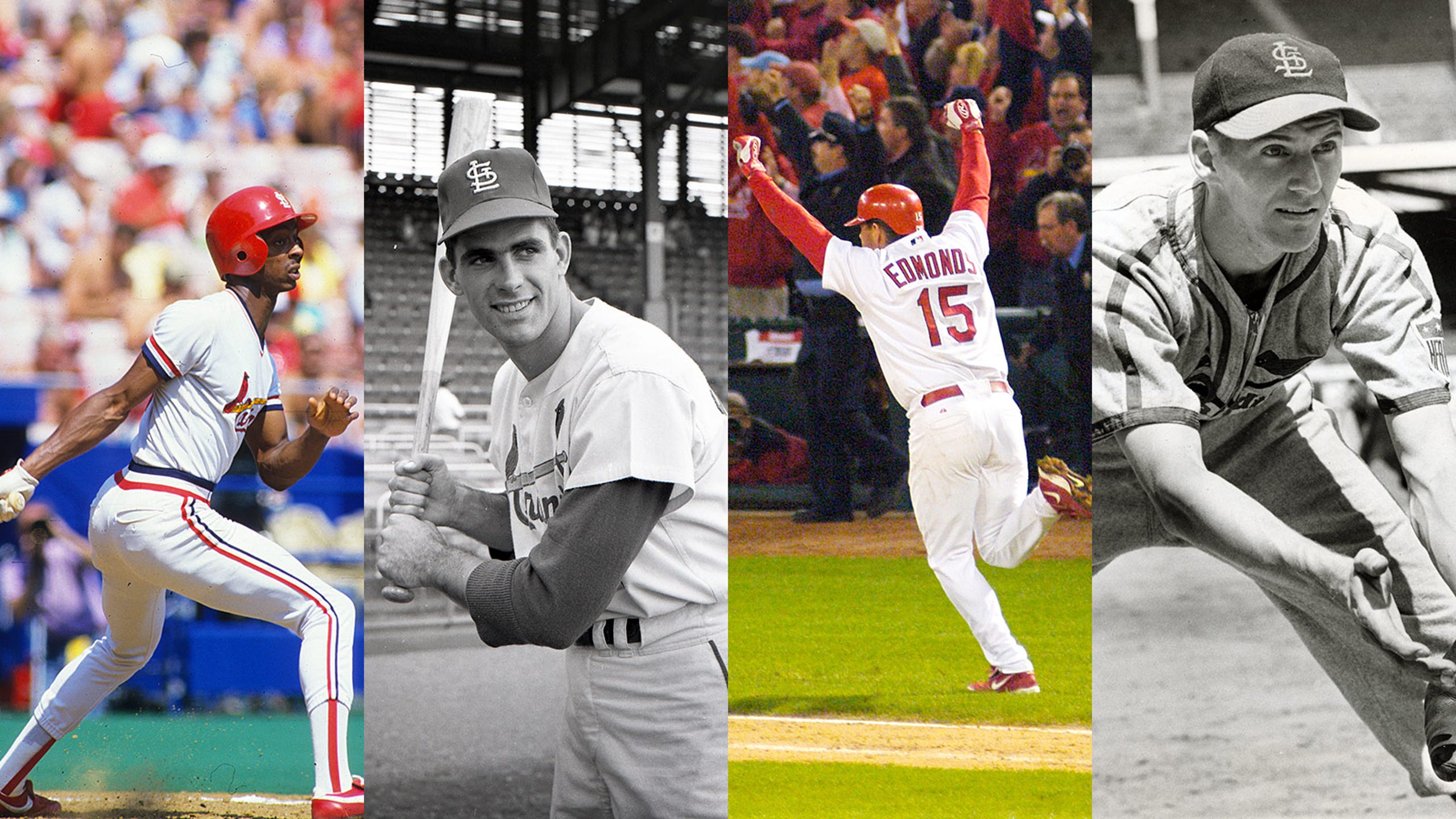 For Cardinals Hall inductees, it's about the glove as much as the bat
BY foxsports • August 14, 2014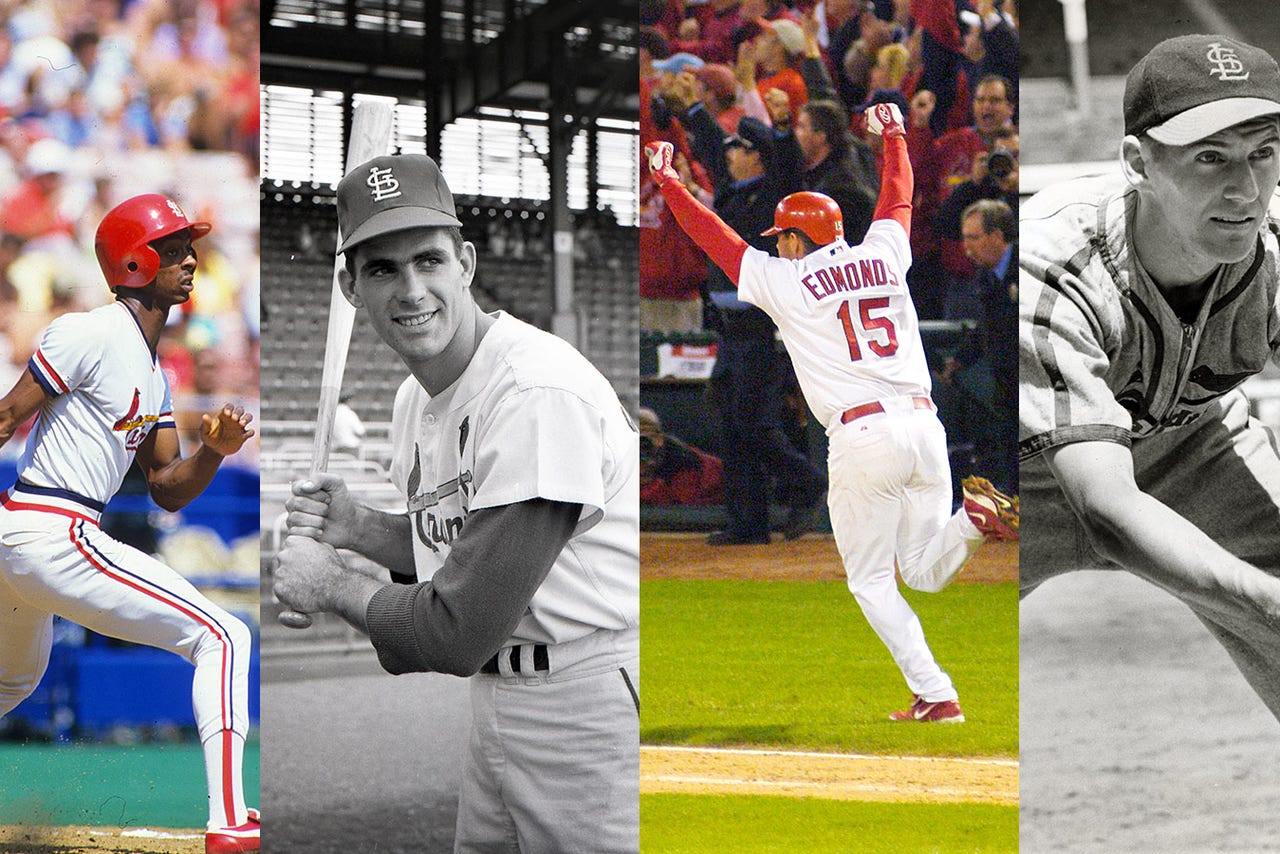 ST. LOUIS -- When the first Cardinals Hall of Fame class is inducted Saturday morning, a temporary name change for the site of the ceremony would be appropriate.
Instead of Ballpark Village, the Defense Building would be fitting in honor of the four inductees. Jim Edmonds, Willie McGee, Marty Marion and Mike Shannon did plenty with a bat in their hands, but preventing runs was at least as much a part of their game as producing them.
Edmonds and McGee collected the hardware to prove it. In eight seasons of patrolling center field for the Cardinals, Edmonds took home six Gold Gloves. McGee, another center fielder, won three in his 13 seasons with St. Louis. Gold Gloves were not around when Marion manned shortstop for the Cardinals in the 1940s, but his glove work has received even greater endorsements. One was from Hall of Famer Red Schoendienst, who says that Marion was the best shortstop "I ever saw." And yes, that includes Ozzie Smith.
"He didn't style it like Ozzie, but he had good range and a good and accurate arm," Schoendienst says. "He was just a good, solid ballplayer and he knew how to win, which was the big thing."
Even Shannon, who is going into the Cardinals Hall for what he means to the franchise off the field as much as what he did on the field, made memories with a glove in his hand. Shannon broke in as an outfielder but moved to third base when Roger Maris joined the club. At both positions, Shannon stood out for his strong right arm.
"He had a shotgun for a throwing arm," recalls John Rooney, who became a Cardinals fan in 1964 when Shannon was roaming the outfield for the team that won the World Series. "That was a time when there were a lot of good arms in the outfield. We don't see much of that today. Mike's arm really stood out."
Besides their ability to defend, the four inductees share another accomplishment from their Cardinals playing days. All four won at least one World Series and played in at least two while wearing the Birds on the Bat.
Something to remember about the inductees:
JIM EDMONDS
The incredible diving catch he made in Game 7 of the 2004 NLCS was made possible by the 12th-inning walk-off homer he hit in Game 6. Together, they showed just how multitalented was the Southern Californian who was traded to the Cardinals late in the 2000 spring training.
"He was such a terrific big-game player," says Tony La Russa, the only manager Edmonds had in St. Louis. "You're talking about an individual who is very strong mentally. He wouldn't be devastated by anything. He was going to keep grinding."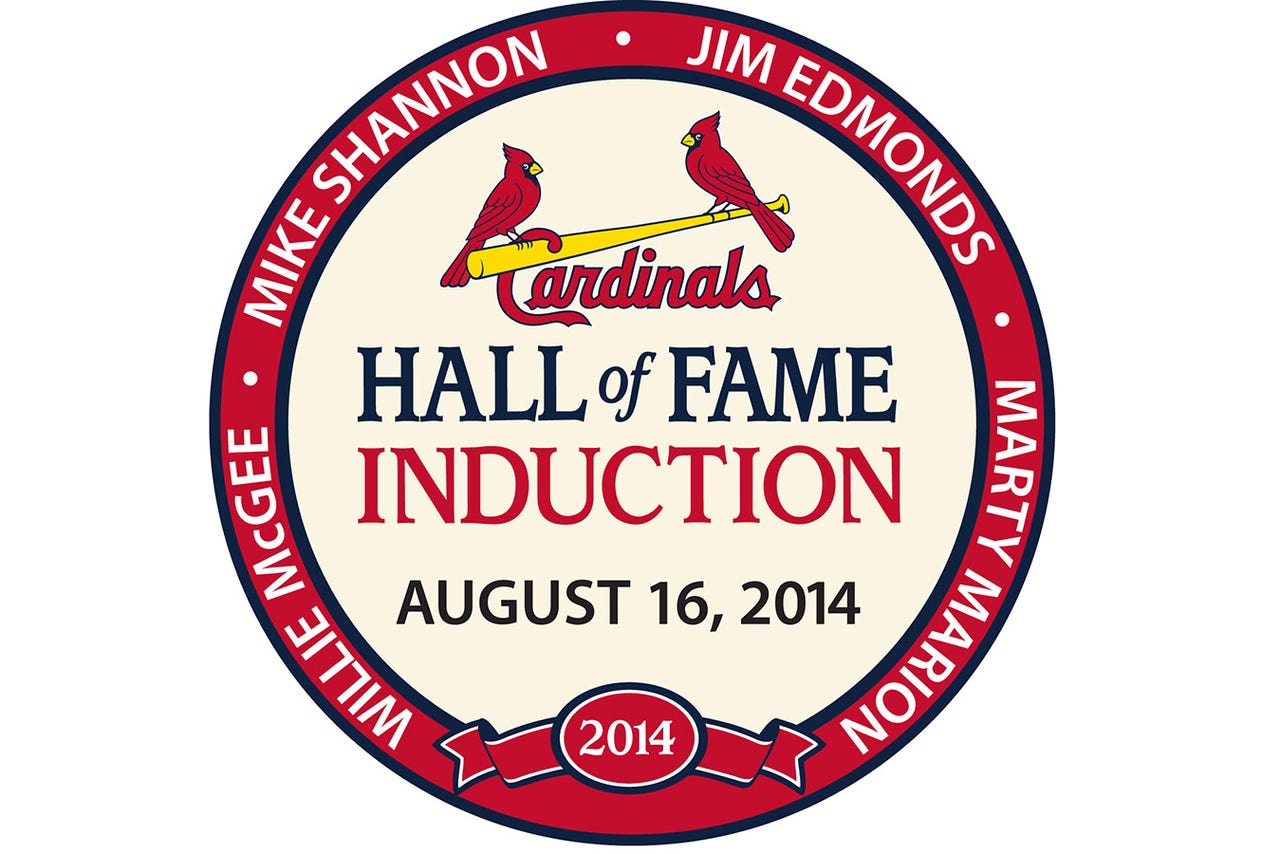 Watch a tape-delay airing of the Cardinals Hall of Fame induction after the Cardinals-Padres game Sunday on FOX Sports Midwest. The one-hour special will be televised six more times on subsequent days. For a complete air schedule, click here.
In six trips to the playoffs with St. Louis, Edmonds hit .277 with 13 homers and 42 RBI in 61 games.
After arriving late in March 2000, Edmonds hit .382 in his first month with the Cardinals and finished his first season with 42 homers, 108 RBI and a .295 batting average. He was even better in the 2004 MV3 season when he went for 42 homers, 111 RBI and a .301 batting average.
WILLIE McGEE
His most memorable game came in Game 3 of the 1982 World Series when, as a 23-year-old rookie, he slugged two home runs and went above the fence to take one away from Milwaukee's Gorman Thomas in the ninth inning of a 6-2 victory.
"Willie turned that Series in our favor in Game 3," says Ozzie Smith, the shortstop on that club. "That really wasn't a surprise to us because that's what Willie did. He'll tell you he wasn't doing anything extra. He was just doing his job, and that helped us win the World Series."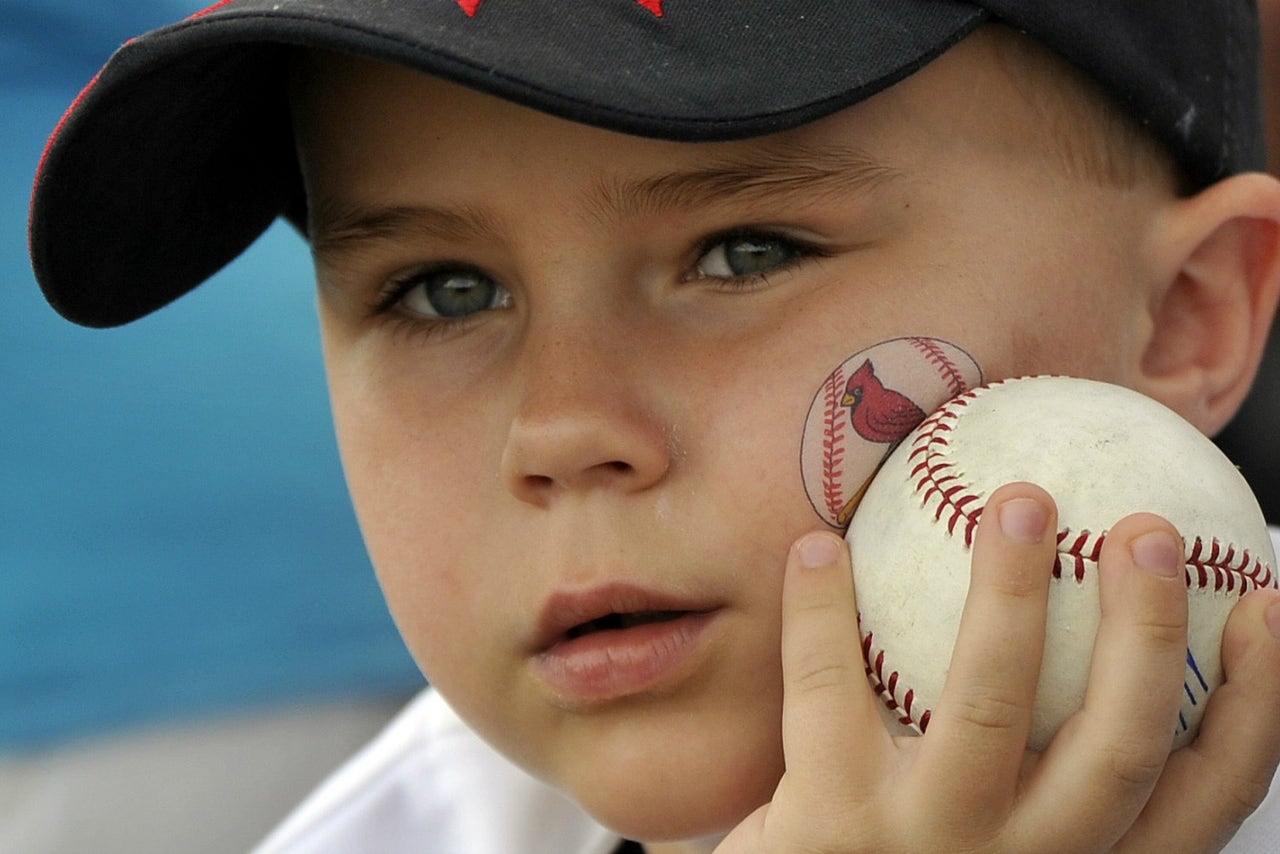 LET'S GO CARDINALS: Check out these photos of fans and the excitement around Cardinals baseball.
One of the most popular Cardinals with fans and teammates, McGee won the NL MVP in 1985, when he hit .353 with 56 stolen bases and 114 runs for the NL pennant winners. He ranks fifth on the club's all-time list of stolen-base leaders and 16th in runs.
MARTY MARION
In 1944, a season in which Stan Musial hit .347 and the Cardinals won the World Series, Marion was named the NL MVP. Musial endorsed the selection, too, calling it in his autobiography "the greatest tribute to defensive play in the history of the MVP."
Listed at 6 feet 2 -- Schoendienst believes he was taller -- Marion had such long legs and arms that he was nicknamed the Octopus. In an era when few shortstops were so tall, Marion didn't play another position until 1953, when he was player-manager of the St. Louis Browns and put himself at third base for two games.
"There wasn't anything fancy about him on the ball field, but he could cover some ground and had a great feeling for the game," Schoendienst says. "He made it easier than most shortstops to turn double plays. He told me he would throw the ball right at my chest, which would make it easier to make the catch no matter where I was approaching second base from. He didn't miss the target very often, either."
Schoendienst was the one who pushed Marion's candidacy for the Cardinals Hall but says that his selection was obvious. Schoendienst, in fact, believes Marion should be in the Baseball Hall of Fame, but Marion's chances were hurt because he wasn't much for self-promotion.
A prominent businessman in St. Louis after he retired from playing and managing, Marion died in 2011.
MIKE SHANNON
You would be hard-pressed to find just one moment to do justice to what he has meant in 56 years with the franchise. Shannon hit .255 for his career and hit home runs in the 1964, '67 and '68 World Series, helping the Cardinals to the championship in the first two.
Signed out of the University of Missouri after his freshman year in 1958, Shannon spent 1962-70 with the Cardinals before a kidney illness ended his playing career way too soon. After a brief stint in the front office, he joined Jack Buck and Harry Caray on the broadcast team at KMOX and has been calling games since. He brings the same big personality to the booth that he did to the field.
"He's trying to carry on what Dizzy Dean did and others such as Harry Caray have done so well, but he has no visions of grandeur," Rooney says. "Mike carries on the tradition as Mike Shannon, and that's why everybody loves him. He doesn't try to copy from anybody."
Shannon finished seventh in MVP voting in 1968, when he led the Cardinals in RBI and played in a career-high 156 games. He was chosen for the Cardinals Hall by the club for contributions he's made on and off the field.
You can follow Stan McNeal on Twitter at @StanMcNeal or email him at stanmcneal@gmail.com.
---