Florida Panthers at Vancouver Canucks game preview
BY The Sports Xchange • January 21, 2017
TV: FOX Sports Florida
TIME: 10 p.m.
CAN'T GET TO A TV? WATCH LIVE ON FOX SPORTS GO

VANCOUVER, British Columbia -- Henrik Sedin often downplays his many accomplishments, but he does cherish one.

While many NHL players play for several clubs, the 36-year-old Swede played his entire career with the Vancouver Canucks.

So on Friday, he hopes to record his 1,000th NHL point on home ice as the Canucks (21-19-6) host the Florida Panthers (20-18-9) at Rogers Arena.



Friday's game serves as a home-game deadline for the milestone. After that contest, the Canucks head out for a three-game road trip.

"It would be a big deal for me to get it at home," said Sedin, who needs one more point to reach the milestone. "It's a special place to play. To get it here, maybe, on Friday would be big."

Sedin has a chance to achieve the feat against former Canucks teammate Roberto Luongo, who has expressed a willingness to concede a point to Sedin as long as the Panthers win.

"It'd be nice, not because it's against Roberto, but it'd be nice getting it on home ice," Canucks winger Alex Burrows said. "We're going on the road there afterward, so it'd be nice to get it over with and, hopefully, get the recognition from the fans and get a nice ovation. He's such a big part of our team on and off the ice."

Henrik Sedin has 232 goals and 767 assists in 1,212 career games with Vancouver. He captured an NHL scoring title in 2009-10 with 112 points and also garnered league most valuable player honors that season. He also helped his brother win a scoring championship the following season.

Burrows is especially impressed with both Sedins' ability to handle adversity. Henrik Sedin played 689 consecutive games before a rib injury ended the streak two years ago Friday.

"Every team that plays against us, they talk about playing the Sedins (physically), playing them hard down low off face-offs, giving them the extra shots," Burrows said. "They get tough matchups. It's not like they've been wrapped in bubble and they haven't suffered any injuries.

Henrik Sedin has 10 goals and 19 assists this season. He reached 999 points by scoring Vancouver's goal in a 1-0 victory over Nashville on Tuesday night. Canucks coach Willie Desjardins also hopes that the Vancouver captain achieves his milestone at Rogers Arena, but suggested the center should not think too much about that wish.

"The point will come," Desjardins said. "It's just: When will it come? He's gonna play, he's gonna get his point, but it is a great accomplishment.

"The (Vancouver) fans deserve it, and he deserves (to get) it in front of family and that, too, so it'll be great for him to get there. But it's like anything. If you start pressing, then it doesn't come and you just have to play."

The Canucks are seeking their second straight victory, but have only one win in their past five games. The Panthers lost two straight after dropping a 4-3 overtime decision to the Oilers in Edmonton on a controversial goal by Connor McDavid. Although goalie James Reimer caught the puck, his globe was ruled to be over the goal line.

While the Panthers try to prevent Henrik Sedin from making history, the Canucks are out to ensure that they control Florida legend Jaromir Jagr, 44, who sits second in NHL all-time scoring with 1,896 points. Although Jagr's production is not where it used to be during his glory days with the Pittsburgh Penguins, he ranks third in Florida team scoring with eight goals and 20 assists.

"He's a pretty special player, a special human being, to be able to be at that age and still be effective," said Burrows.

"I think he works harder at his game now, probably, than when he was young," said Desjardins.

Earlier Thursday, the Canucks moved a young player a step closer to his NHL debut by promoting 21-year-old defenceman Jordan Subban, the youngest brother of Nashville Predators star defenseman P.K. Subban, from Utica of the AHL. Jordan Subban has nine goals and 13 assists in 34 games with Utica and has been selected to play in the AHL All-star Game.

"He's played well down there," Desjardins said. "He works hard and he plays hard and deserves a chance to come up."

While promoting Subban, the Canucks demoted defenseman Andrey Pedan, who would have had to clear waivers if he was not sent down after Thursday.

Meanwhile, the Canucks will need to respect Florida's recent strong road play. The Panthers won four of their last six games away from the Sunshine State.

"They've got a few injuries right now, but they're still playing well," said Burrows. "(Luongo) is gonna play well. You know he's gonna want to win the game. They're fighting for a playoff spot, so they're gonna be battling hard (Friday)."

The Panthers are missing key forwards Aleksander Barkov, Nick Bjugstad and Jonathan Huberdeau because of injuries. Coach Tom Rowe has not out the possibility of Barkov and Huberdeau being gone for the rest of the season. Huberdeau has not played at all this season after suffering an Achilles tendon injury that required surgery during the preseason.

"We're moving forward and playing with the guys we have," Rowe told the Florida Sun-Sentinel.

Luongo will not have his usual backup, because Reimer has returned to South Florida, where his wife is due to give birth. Reto Berra was recalled from Springfield of the AHL to back up Luongo for the final two games of a road trip that concludes Monday against Arizona.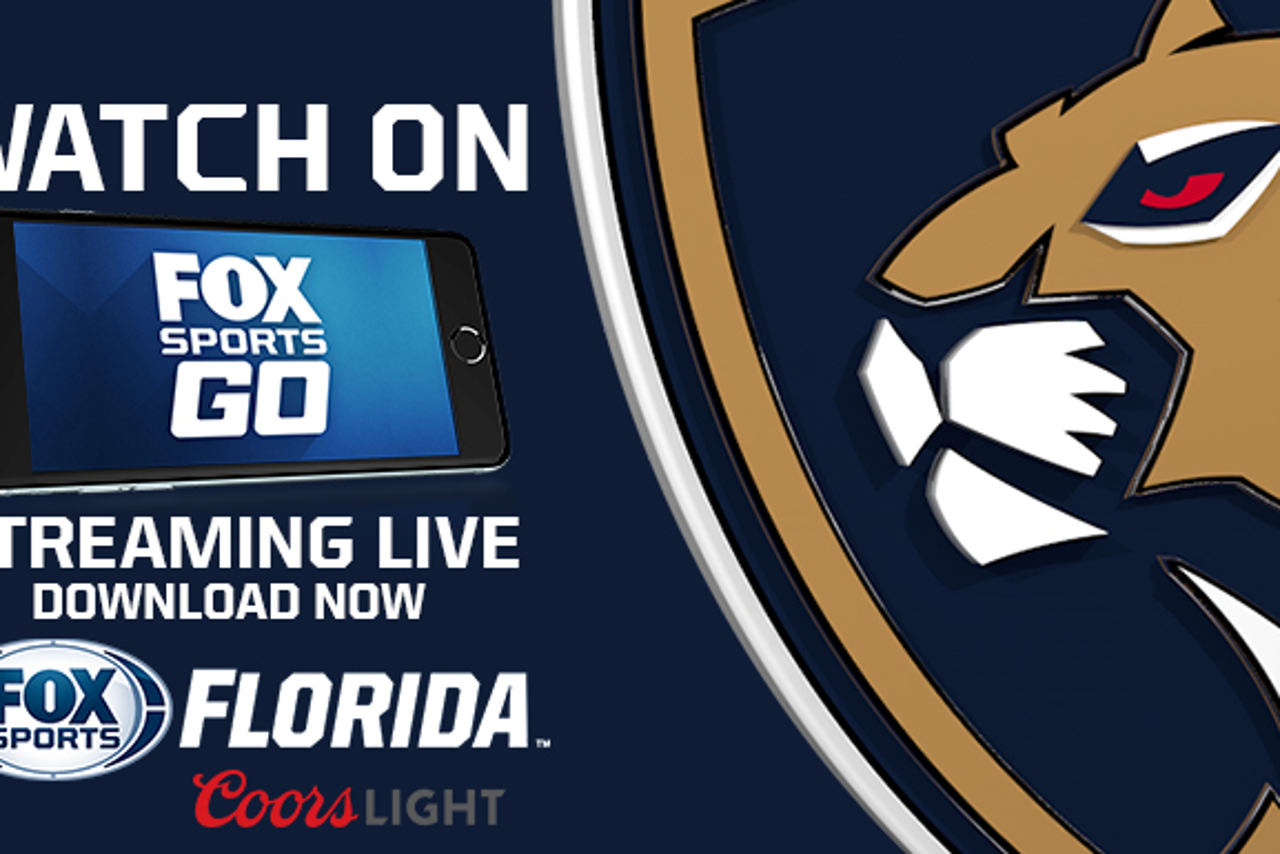 ---