Florida Panthers at St. Louis Blues game preview
BY The Sports Xchange • February 20, 2017
TV: FOX Sports Florida
Time: 8 p.m.

CAN'T GET TO A TV? WATCH IT LIVE ON FOX SPORTS GO

ST. LOUIS -- Mike Yeo has liked the way the St. Louis Blues have responded after a win since he took over as the team's coach on Feb. 1.

Now he gets to see how they respond after a loss.

For only the second time in nine games under Yeo, the Blues are coming off a loss as they host the Florida Panthers on Monday night in their final game before the league-mandated break in their schedule.

A 3-2 loss to the Sabres in Buffalo on Saturday snapped the team's season-high six-game winning streak.



"We just have to get another streak started on Monday," defenseman Joel Edmundson told the St. Louis Post-Dispatch.

The Blues' only previous loss since Yeo replaced Ken Hitchcock came on Feb. 4 against the Pittsburgh Penguins.

"Same attitude that we've had when we've won games; we come back to the rink and figure out what we need tomorrow and get ready for our next challenge," Yeo said.

The Blues should get a boost on Monday night with the return of center Paul Stastny to the lineup. He has missed the last four games because of a lower-body injury. Prior to being injured on Feb. 9, Stastny had scored eight goals and added eight assists in his previous 15 games.

To begin a new winning streak, the Blues will have to put an end to a four-game winning streak for the Panthers, who earned a 3-2 victory over the Kings in Los Angeles on Saturday. All four wins have come on the Panthers' current road trip, which ends in St. Louis.

The Panthers have won seven of their last eight games as they battle for a playoff position in the Eastern Conference.

For the first time in franchise history, the Panthers won games in San Jose, Anaheim and Los Angeles on the same trip. Saturday's win was their first in Los Angeles since 2002.

"It's been a really big road trip for us so far," Jussi Jokinen told NHL.com. "Obviously, we have all the players back now and we have a healthy team, so we're playing with lots of confidence. The bottom line is I think we see the playoff picture."

Goalie Roberto Luongo, however, is aware of the challenges ahead for the Panthers as they try to secure a playoff spot. Florida reached the playoffs last year for the first time in four seasons, but then was eliminated in the first round.

"We're getting results and we're seeing that we're a pretty good team when we're playing," Luongo told the Miami Herald. "We just want to keep 'er going right now. We have a lot of work to do. ... We know we're in a battle right now and every game is going to be key, going to feel like a do-or-die game for our club.

"But it should be a fun couple of months here; we should enjoy the ride and take it one game at a time."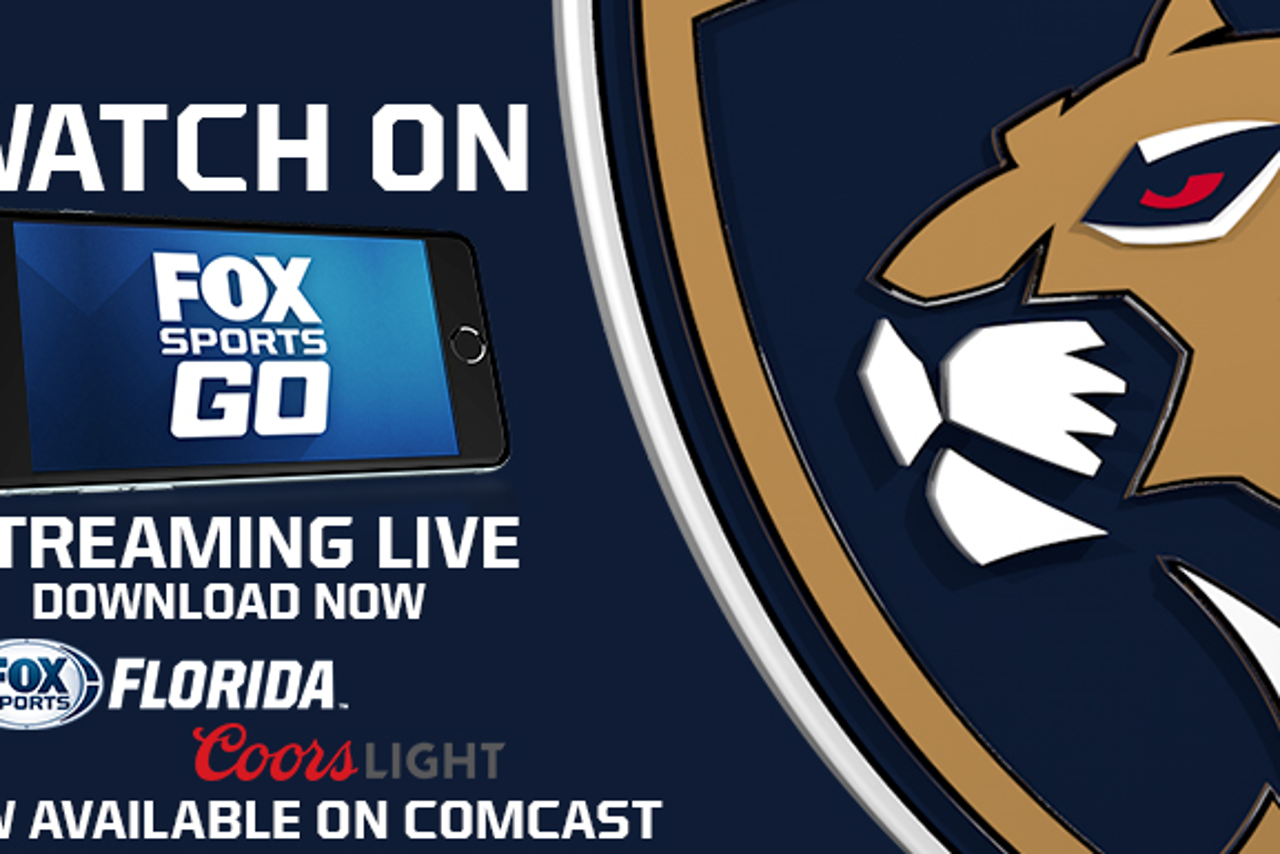 ---