Florida Panthers at Montreal Canadiens game preview
BY The Sports Xchange • March 30, 2017
TV: FOX Sports Florida
TIME: 7:30 p.m.
CAN'T GET TO A TV? WATCH IT LIVE ON FOX SPORTS GO

MONTREAL -- The month of March has been good to the Montreal Canadiens. A win to close it out and they can assure themselves of some extra hockey in April.

Montreal, which is 8-3-1 so far this month, wraps up a season-high six-game homestand when it hosts the Florida Panthers on Thursday night at Bell Centre. The Canadiens can punch their ticket to the playoffs with a victory.



The Canadiens (43-24-9) put themselves in a position to clinch after a win against the Dallas Stars on Tuesday night, which saw four players find the back of the net.

"We just want to focus on the little things," winger Alexander Radulov said after practice on Wednesday. "We had a good, solid practice to get ourselves ready for (Thursday). The sooner we get it done, the better for us."

Radulov was one of those goal scorers, snapping a nine-game drought with a late third-period strike. It was a good night for his line, contributing four points -- including two goals -- after a stretch in which the top unit struggled while secondary scoring picked up the slack.

"Our line played a pretty good game (against Dallas); me, Patch (Max Pacioretty) and Phil (Danault), we worked together and battled, and tried to win those battles and create some scoring chances," he said. "When I had the chance to get that goal, it was huge for me. I wasn't scoring for a while. It's big. But it's more important that we got the win."

Montreal has been doing that quite a bit under Claude Julien, now 12-5-1 since he took over on Feb. 14. Julien was familiar with many names on his roster, having coached some before (with the Canadiens or Team Canada) or as an opposing bench boss. But one fresh face has surprised him: rookie Artturi Lehkonen.

"For a young player, I've been impressed with his poise, his hockey smarts and decision-making," Julien said of the 21-year-old. "He's a fearless player."

Lehkonen scored his 14th of the season on Tuesday, extending his point streak to a current team-best four games.

Last year at this time, it was the Panthers who had their sights set on playoff berth and the Atlantic Division title. This season, there has been minimal sunshine on the southern Florida club's season. Long-term injuries to key players, including Jonathan Huberdeau and Nick Bjugstad, hurt the team early.

Florida eventually found its way under interim coach Tom Rowe, who replaced Gerard Gallant at the end of November. The Panthers (33-32-11) won eight of nine in mid-February to climb back into the playoff race -- only to drop eight of their next nine. They now find themselves sixth in the Atlantic and on the verge of being mathematically eliminated from postseason contention.

"It's just being a professional, going out every night and being the best you can be and trying to help this team win. So I don't expect anything less out of this group," Reilly Smith told the Sun-Sentinel.

After thrashing the Chicago Blackhawks on Saturday, the Panthers have come up empty through the first two games on their four-game road trip and have now lost 10 games this month. Adding to their woes was the loss of goaltender James Reimer against the Maple Leafs on Tuesday night after he was accidentally clipped in the head.

Montreal native Roberto Luongo has been sidelined since March 2 with an injury but could return against his hometown team.

If there has been one bright spot in a dismal season, it has been the contribution of free-agent signing Jonathan Marchessault. Marchessault, who had 19 points in 49 NHL games over three seasons before this year, notched his first career hat trick on Saturday and moved to within one of the 30-goal mark with a tally on Monday night.

He leads the team in goals and sits third in points.

"I just want to help this team win hockey games. That's my only goal," he told the Miami Herald. "I'm not the kind of guy who is going to stop working, not going to take the easy way. I want to get better every year, and that's my goal: to be better than I was the day before.

"When the chance comes, you need to answer the call."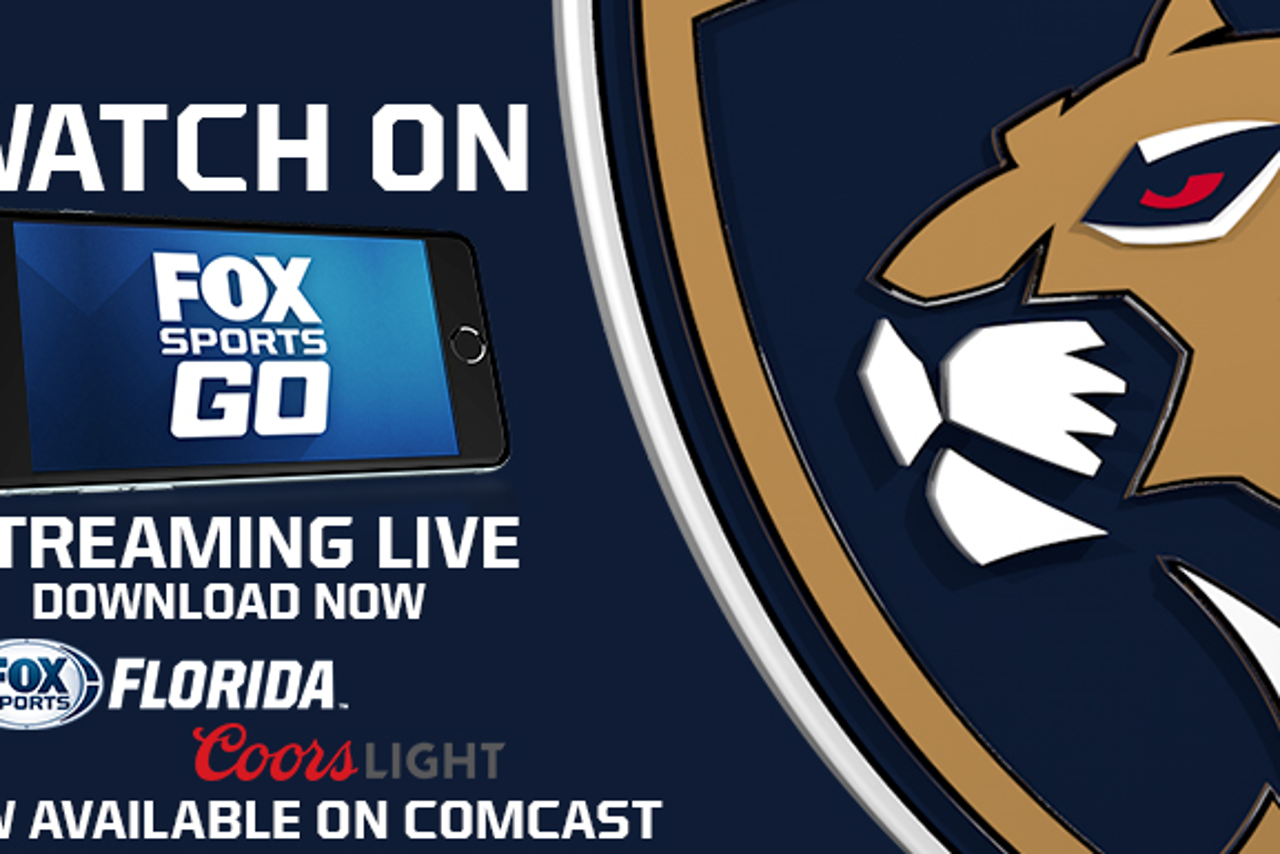 ---