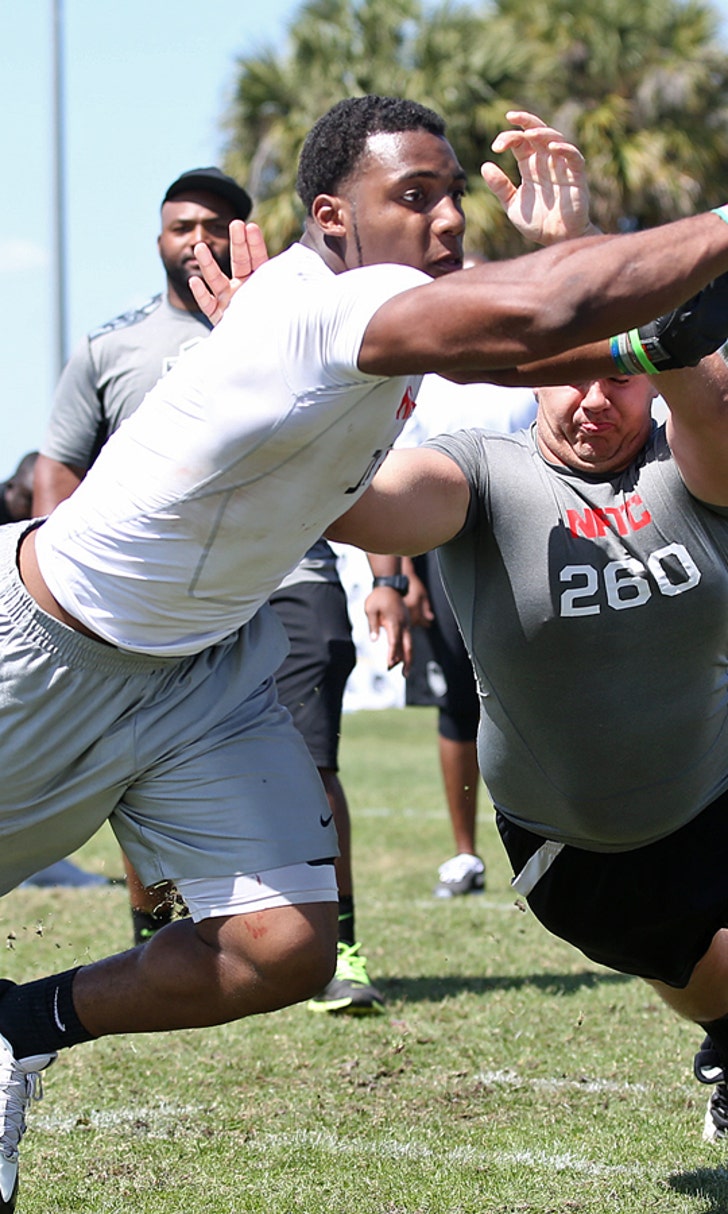 Florida DLs - 15 in '15
BY foxsports • August 13, 2014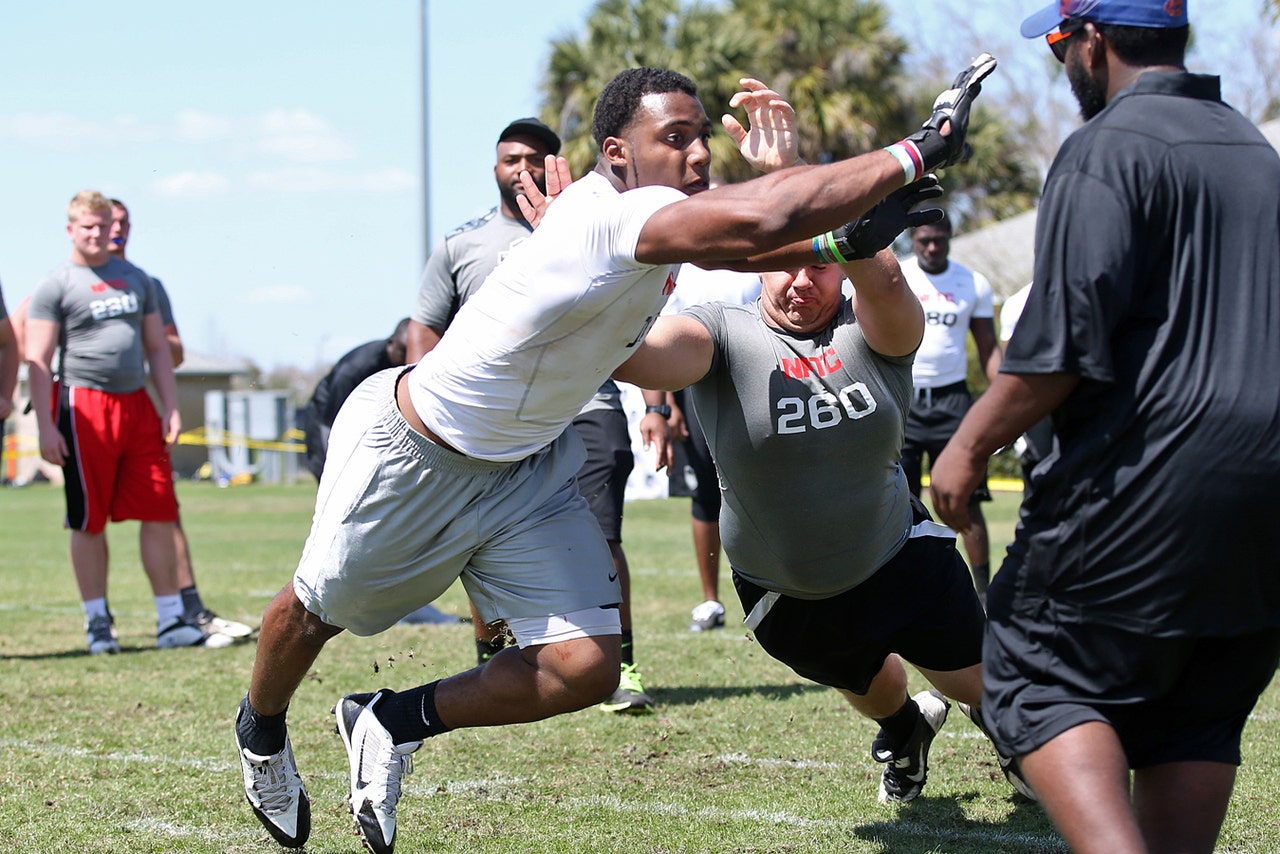 For the last week or so I have looked at the top 15 in the Class of 2015 at each posiiton in Florida on Scout.com. Here's a look at the best 15 defensive ends and tackles from the Sunshine State. CeCe Jefferson and Byron Cowart are a pair of five-star defensive ends that headline this group. The two have fast become friends and say that they want to play together at the next level.
1) CeCe Jefferson (Glen Saint Mary Baker County)
No. 2 DE in nation
It's certainly a better year in the Sunshine State at defensive end over defensive tackle and CeCe Jefferson is the top guy here. What jumps out with Jefferson is his quickness off the ball. This five-star prospect has an incredible first step and he gets up the field so darn quickly. He truly is an edge guy. It would have been great to see him at The Opening. Then we could have all drawn comparisons between Jefferson, Josh Sweat and Byron Cowart. Jefferson has been to Gainesville a handful of times and recently visited Alabama and LSU.
Recruiting: Florida, FSU, Alabama, UCLA, LSU, South Carolina, Georgia, others.
2) Byron Cowart (Seffner Armwood)
No. 3 DE in nation
I have to admit that after a very disappointing state championship game in December Cowart has looked really good this off-season. He was dominating at The Opening. He's has the entire package for defensive end – size, speed, power and quickness. Cowart can get off the ball and show explosive off the edge. He also is developing counter moves off the speed rush. Many believe he's going to be a Gator but Oregon is right in the mix. He recently visited FSU. He also likes Notre Dame, Maryland and some others. If it's not Florida then this thing could be wide open. Cowart wants to announce his decision at the Under Armour All-American Game but he could pull the trigger much sooner than that.
Recruiting: Oregon, Florida, FSU, Maryland, Notre Dame, Auburn, Alabama and others
3) Jason Strowbridge (Deerfield Beach)
No. 26 DE in nation
Strowbridge has a world of upside with a long, somewhat lean frame that should fill out to 280+ down the road. He is all about upside at this point and could be a factor anywhere along the front. He has scheme versatility due to his athleticism. Strowbridge needs to get his pad level down and bring the same intensity every play. We love his upside and this should be a multi-year starter at the BCS level. His recruitment is wide open, or so it appears.
Recruiting: Miami, North Carolina, Kentucky, Alabama, Auburn, Tennessee, Louisville, others.
4) Shelton Johnson (Delray Beach Atlantic)
 No. 29 DE in nation
Johnson is not as highly touted as the others above here but this kid has a ton of talent.  He looks terrific on film. Johnson can put his hand in the dirt or stand up. He can also slide inside. He has versatility and athleticism. Johnson gets off the ball well and can use his hands to shed blocks. He shows speed and lateral quickness.
Recruiting: South Carolina, Kentucky, Mississippi State, N.C. State, others
5) Marques Ford (Gibsonton East Bay)
No. 31 DE in nation
The Vols got a really good one here. Ford is a very athletic, long and speed edge guy from East Bay in the Tampa Bay area. He's a tad small now but has the frame to bulk up and add weight. Ford can attack the outside with his speed and get after the quarterback. He can play in space. I think he will remind many of Curt Maggitt at the same stage.
Committed to Tennessee.
For the rest of the defensive line list click here or go to Scout.com.
---