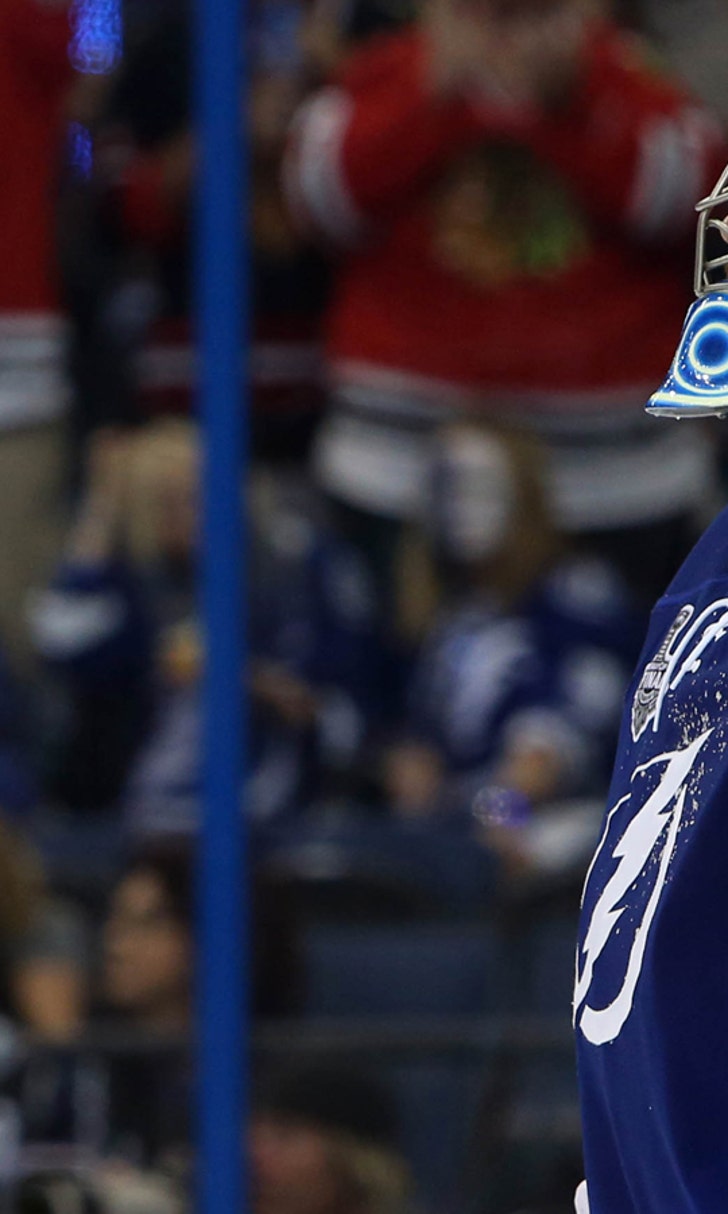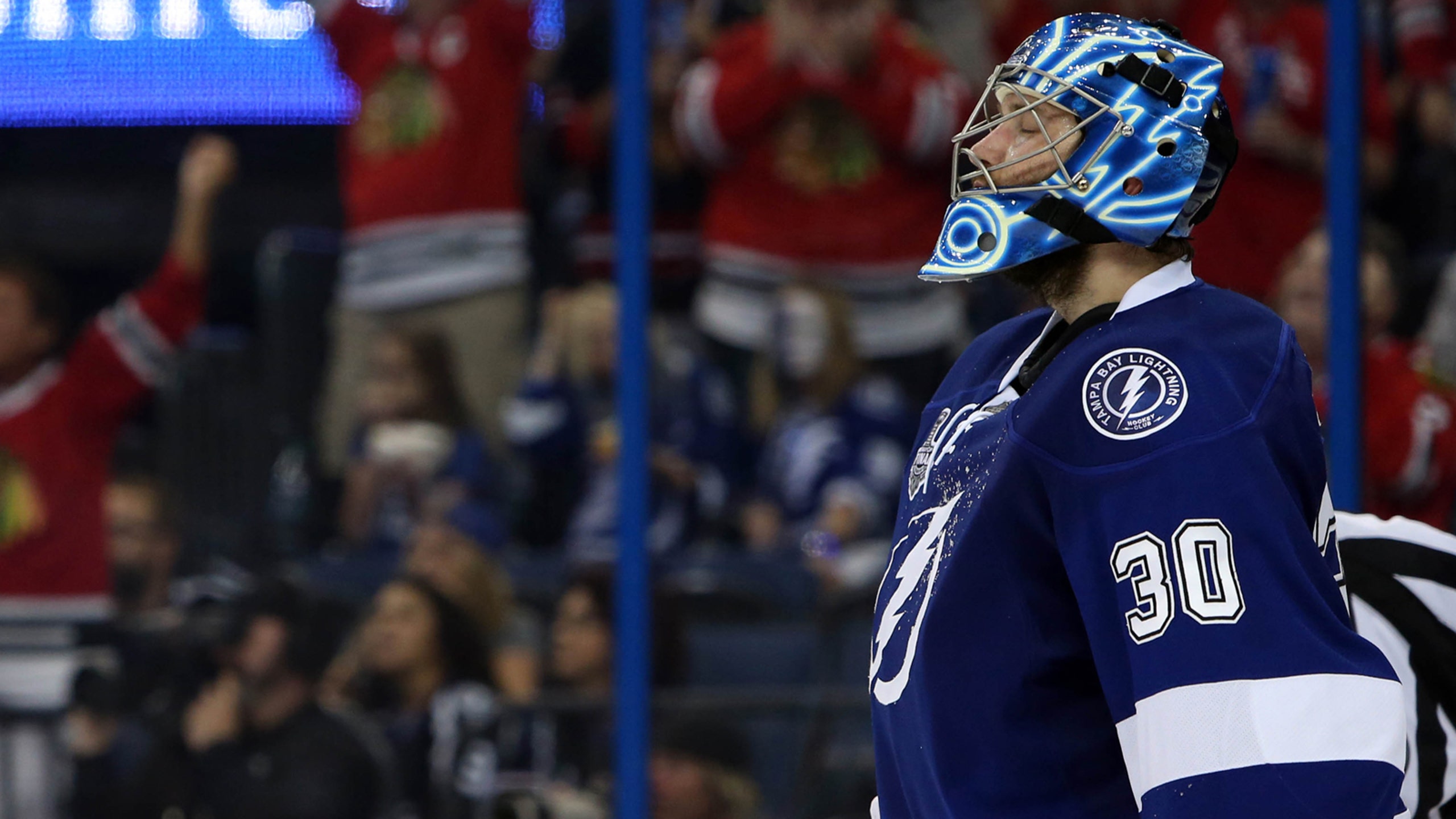 Flash Points: Despite Ben Bishop's return, Lightning's backs now against wall
BY foxsports • June 13, 2015
TAMPA, Fla. -- It's do-or-die time for the Tampa Bay Lightning.
With the Chicago Blackhawks' 2-1 victory Saturday at Amalie Arena in Game 5 of the Stanley Cup Final, the Lightning must win two consecutive contests in the best-of-seven series to claim the title. The Blackhawks' decisive goal came from center Antoine Vermette two minutes into the third period as part of another hotly contested matchup.
Lightning goaltender Ben Bishop stood as the big question mark before puck drop. His status was unknown after missing Game 4 with a mystery injury. He was a no-show at Tampa Bay's practice Friday, but he participated in light work during the Lightning's morning skate Saturday at Amalie Arena. Shortly after, he said his status was uncertain, but he led the Lightning onto the ice for pregame warm-ups with a large ovation from the crowd.
The Blackhawks missed a chance to jump on the Lightning early with Bishop in net. Chicago controlled the first period and outshot Tampa Bay 14-5. Still, the Blackhawks could only produce a goal from winger Patrick Sharp, who dumped the puck into an open net after Bishop collided with Lightning defenseman Victor Hedman near the top of the circle.
Despite its early deficit, Tampa Bay showed a much better effort in the second period. The Lightning outshot the Blackhawks 12-8, and they tied the score at one with center Valtteri Filppula's goal 10:53 into the period.
But Tampa Bay failed to extend the momentum in the third period.
The result sets up an intriguing situation in Game 6 on Monday at the United Center. The Blackhawks are a stellar 8-2 at home in the postseason, but the Lightning won Game 3 of this series in the Windy City with a gritty 36-save effort from Bishop.
This is no unfamiliar position for the Lightning. Tampa Bay faced a 3-2 series deficit before in its postseason run, when the Detroit Red Wings were one victory from advancing beyond the Eastern Conference quarterfinals. But the Lightning won the next two games by a combined score of 7-2 to move on.
THE TURNING POINT
Vermette's goal was the difference. From there, the Blackhawks buckled down on defense.
THE DIFFERENCE MAKER
Blackhawks winger Kris Versteeg had an assist and four shots on goal.
STAT OF THE GAME
After posting an NHL-best 32-8-1 record at Amalie Arena in the regular season, the Lightning are 6-7 at home in the Stanley Cup playoffs. Surprising.
WHAT'S NEXT
The Lightning face the Blackhawks in Game 6 at 8 p.m. Monday at the United Center
You can follow Andrew Astleford on Twitter @aastleford or email him at aastleford@gmail.com.
---
---