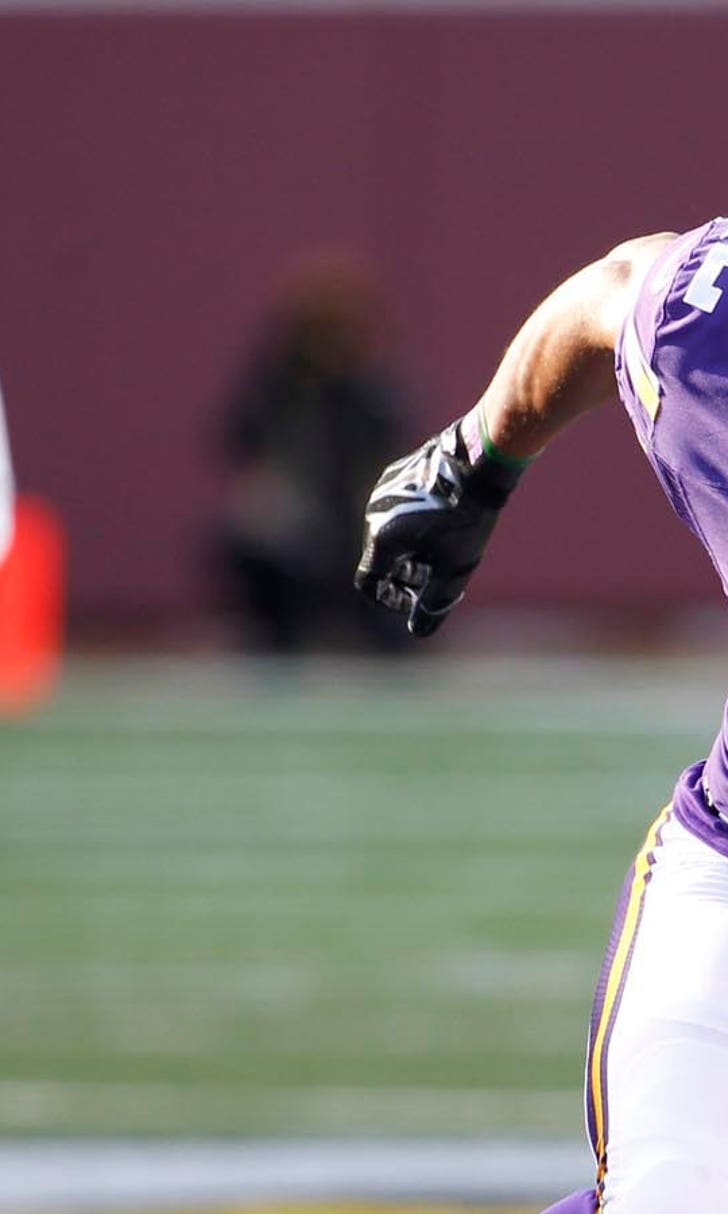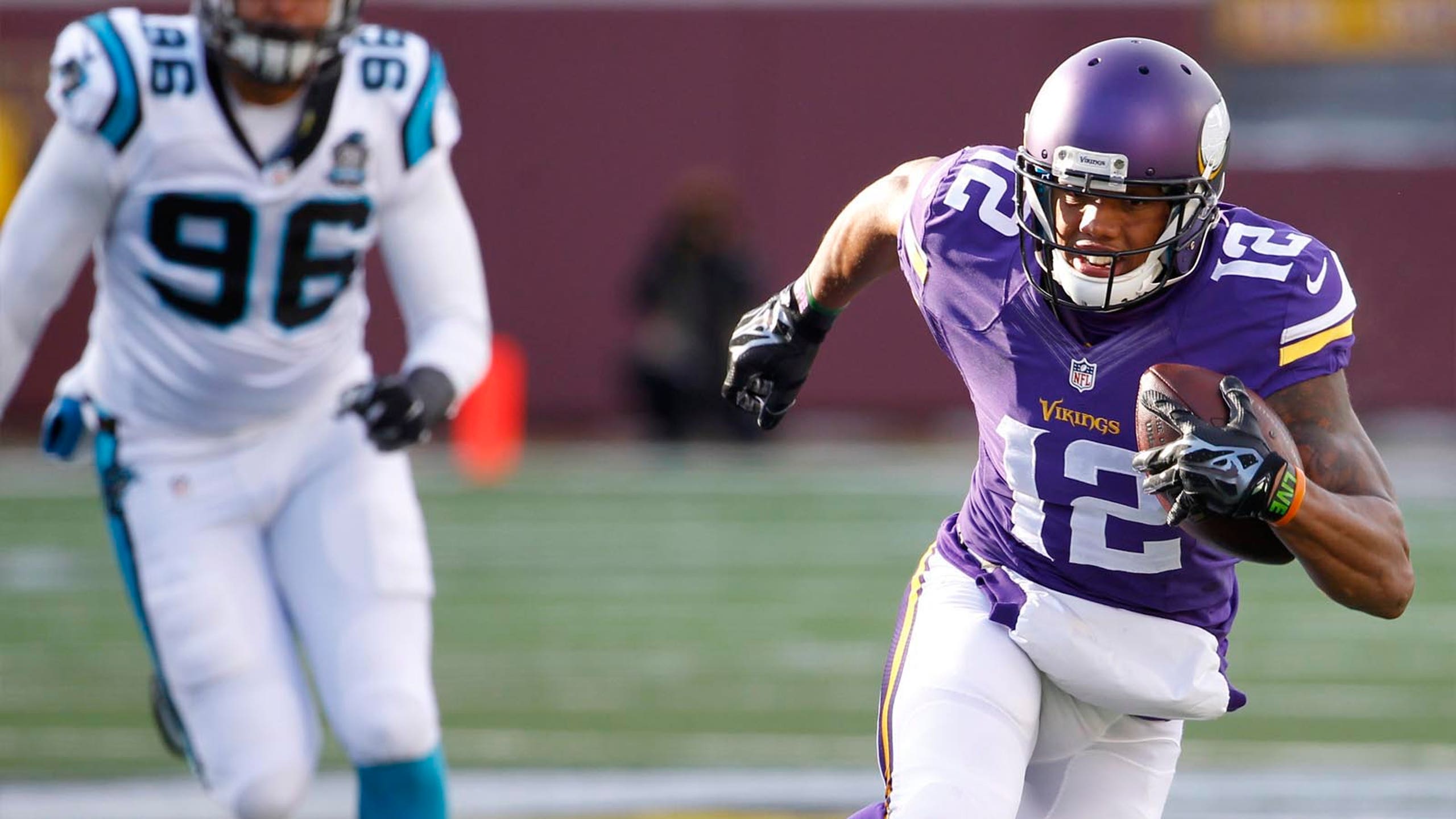 Five Takeaways: Week 14
BY foxsports • December 8, 2014
There is not a more hopeless feeling in sports than rooting for a team that's without a viable quarterback. The performance of 53 players is rendered moot if the guy under center is a train wreck. It's why a middling arm like Colin Kaepernick gets an opulent deal: because he has the chance to be decent. Not good. Decent. God bless the marketing talent in organizations that lack such a field general. How you convince people to come watch a squad without the likes of Brady, Manning, Rodgers or Luck is beyond me.
No, I'm not bitter about Andy Dalton's Sunday exploits. Why do you ask?
Week 14's takeaways…
Mike Pettine is a stubborn dumb-dumb
Pettine allegedly stuck with Brian Hoyer due to Johnny Manziel's insubordinate move of…going to a basketball game. What a maverick! Worse, some are actually defending Pettine's move. "In the NATIONAL FOOTBALL LEAGUE, you have to be eating, drinking, sleeping football. The fact that Manziel was out enjoying himself instead of locked in the film room shows this guy is immature." Cripes. Is there a sport that takes itself as seriously as professional football?
Sure, when you have a noodle arm like Peyton Manning, you need to spend extra time looking at tape. But do you think Ben Roethlisberger puts in 90 hours a week? Like Manziel, Big Ben's play is that of a backyard pick-up game. It's that style that, if infused in the Cleveland offense, could have correlated to a playoff run. Instead, Manziel mutters profanities on the sideline while Hoyer has tossed eight picks in the last month, leaving the Brownies in 12th in the AFC standings with three games to go. Only in Cleveland would such a pigheaded decision submarine a promising campaign.
Don't you dare ask about Pierre Garcon
Before Sunday's outing against the Rams (nine catches, 95 yards), Garcon had a whopping 64 yards in the previous four contests. If that's not jarring enough, how about these apples: prior to Week 14, Garcon had finished six of the previous eight games with 34 yards or less. Worse, there's a chance that Robert Griffin III could return, royally slamming the breaks on any progress made by the offense under Colt McCoy. (By the way, can you imagine showing that sentence to a Washington fan in 2012? They would look at you in bewilderment, or wonder why you're accosting them in the first place.)
Washington does have an auspicious matchup against the Giants in Week 15, and Garcon has the name recognition that most free agent pick-ups lack. Nevertheless, with most leagues in the semifinals or finals stage of the playoffs, the reward is not worth the risk with Garcon.
Latavius Murray is still available in most FOXSports.com Fantasy leagues
Owned in just 24.8 percent, to be precise. My esteemed colleague John Halpin and I discussed Murray's outlook in Friday's podcast, but it bears repeating. Murray and Andre Williams are the only RB entities readily attainable that can contribute down the fantasy homestretch. However, Williams' value could be encumbered by Rashad Jennings. While Murray's remaining schedule would not seem conducive to fantasy dividends (Kansas City, Buffalo, Denver), his output against a tough 49ers front seven should calm those worries. Moreover, his workload (23 carries, two receptions) in return from a concussion absence proved Murray is back to full strength. As a Flex play, Murray gets the thumbs-up this weekend versus a Chiefs' resistance ranked 31st in rush defense.
Seriously, why haven't you picked up Charles Johnson yet?
Despite elevating to the role of primary receiver for the Vikings, Johnson has been ignored by the roto community, a stance backed up by his meager 2.1 ownership rate. Sad, as Johnson has been a dynamic performer over the past month, racking up 283 yards and two scores for Minnesota. Perhaps more impressively is Teddy Bridgewater's dependence on Johnson, targeting the Grand Valley St. product 30 times in the last four weeks.
The Vikings backfield is still in a battered state, translating to Bridgewater fueling the offense from the skies. Look for Johnson to make the most of this opportunity, which warrants a spot on your fantasy roster.
The Dolphins are mishandling their offense
Lamar Miller is averaging 4.8 yards per attempt this season, eighth-best among fellow running backs in 2014. Alas, Miller is averaging just 52 yards per game since Halloween, due to a lack of involvement in the Miami offense. Also not helping matters is the team's refusal to let the reins off Ryan Tannehill, continuing a dink-n-dunk philosophy instead of opening up the playbook (Tannehill's 6.6 yards per attempt ranks 31st), which also explains Mike Wallace's disappointing showing since arriving in Florida.
The Fins have back-to-back stout opponents in New England and Minnesota, with the former looking for revenge from a Week 1 loss. Even in deeper formats, I would avoid Miami players at all costs. Though they may get the requisite touches, they lack the explosiveness and ceiling to be fantasy factors.
Joel Beall is a writer for FOXSports.com and WhatIfSports.com, and is the host of the Fast Break on FOX podcast. He lives with a Golden Tee machine and a jump shot that's broken. Reach Joel on Twitter @JoelMBeall
---