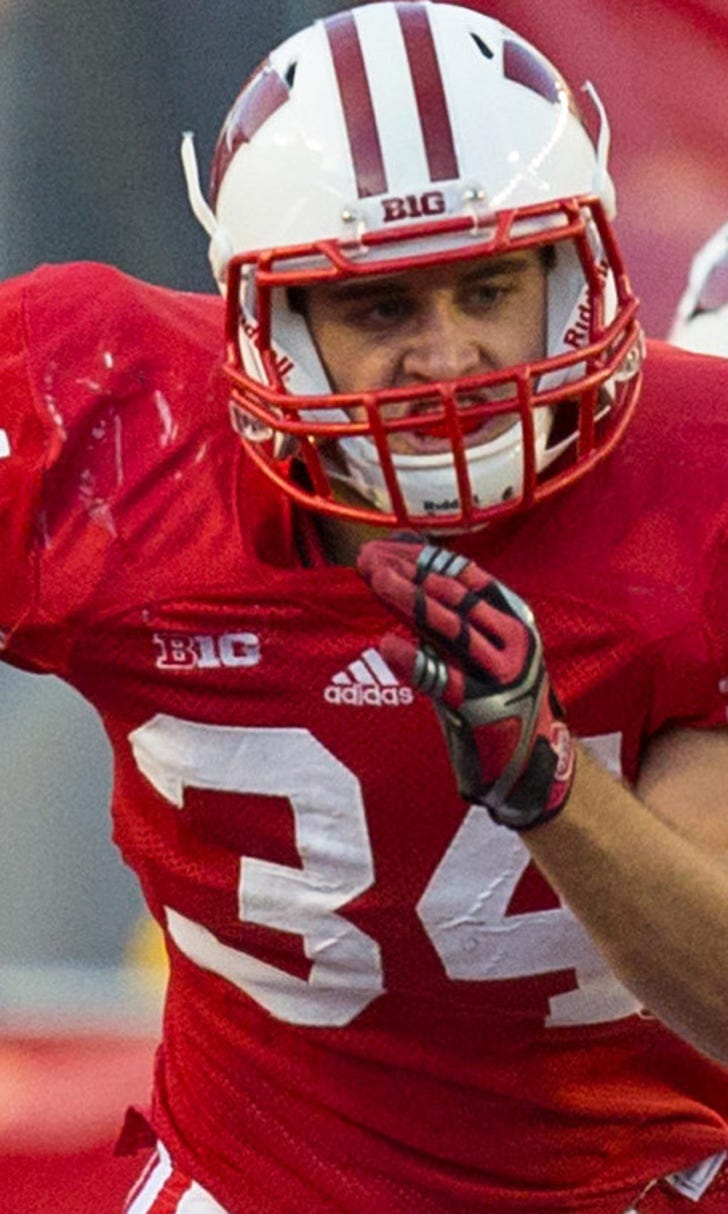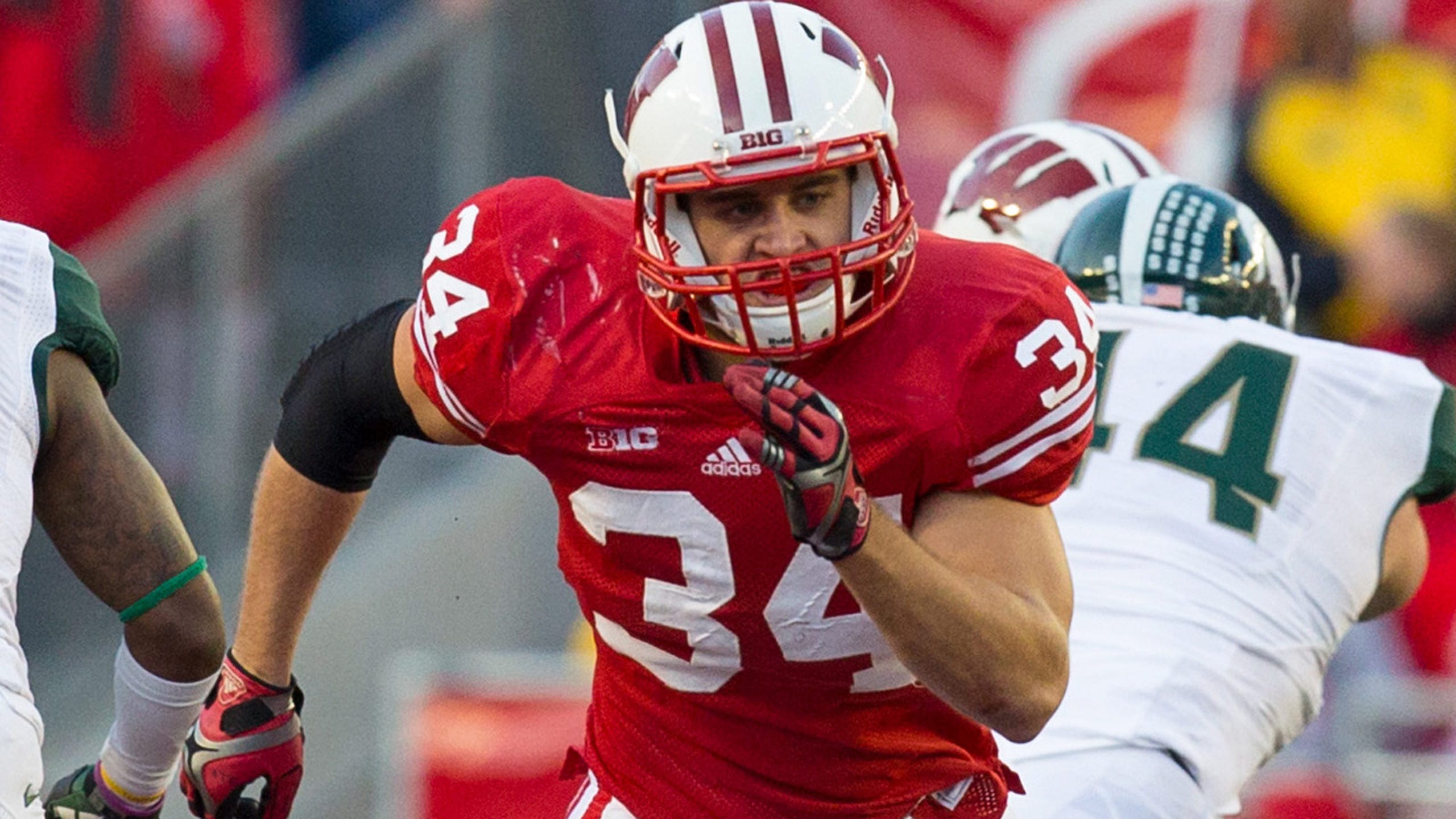 FB Watt, DL Herring to return to Badgers with 'no limitation' on snaps
BY foxsports • October 23, 2014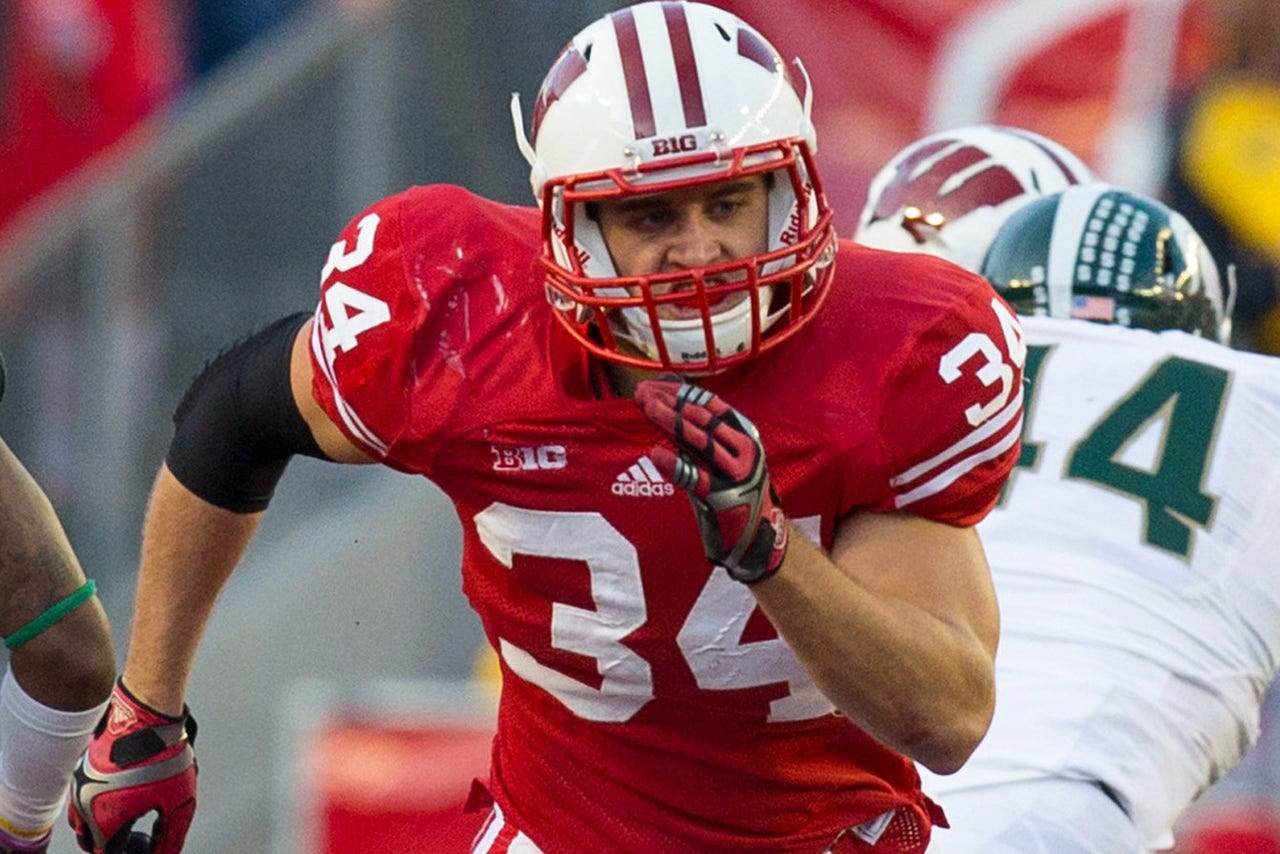 MADISON, Wis. -- Wisconsin's football team is officially set to receive a big boost on Saturday with the return of fullback Derek Watt and nose guard Warren Herring.
Badgers coach Gary Andersen confirmed following Thursday's practice that both would play when Wisconsin hosts Maryland. Each player has been sidelined since the season opener against LSU on Aug. 30, when Watt suffered a broken right foot and Herring sustained a right knee injury.
"For both of those kids, there is no limitation on the amount of snaps that they can take and they can have," Andersen said. "They're not in perfect football shape, but they should be good enough to get a pretty good amount of reps."
Watt is capable of lining up as a fullback, a tight end or an H-back, though Andersen said he did not know exactly how he'd be used Saturday. Watt has appeared in 27 career games and brings with him considerable experience.
"He's been in this moment," Andersen said. "He's proven to be a very good fullback. I think he's a weapon in the blocking. He's a weapon in catching the ball, and he's shown that. I think he brings a familiar face into a position . . .
"He caught a ball in the flat yesterday and walked in on the touchdown. You could see through the film he had a big smile on his face and was happy to be back out there."
Herring, meanwhile, has appeared in 36 career games and will provide a physical presence up front.
"The only thing is just trying to get back into the groove of things, knock the rust off a little bit," Herring said Wednesday. "But (I'm feeling) no pain. Not at all."
Quarterback update: During Wisconsin's last game against Illinois, Joel Stave handled 12 of 13 series and 55 of 65 offensive plays, while Tanner McEvoy entered the game for just one series.
Expect the rotation to be slightly less skewed against Maryland as the Badgers tinker with their two-quarterback system and work McEvoy in more.
"I would think a lot of that has to do with the flow of the game," Andersen said. "But I would expect him to play definitely more than one series."
Andersen added that McEvoy would not be playing any other position than quarterback this week. Since he was benched before halftime against Northwestern in favor of Stave, it has been suspected McEvoy would move to wide receiver, which he played in high school and briefly during fall camp last season.
Stave said this week he felt more comfortable knowing the way in which each player would be inserted into Saturday's game. Two weeks ago, the rotation was decidedly less clear when Stave earned his first start of the season.
"We both kind of understand our kinds of plays that we're going to be running and situationally when we're going to be used, things like that," Stave said. "Just knowing makes it a little bit easier. But again in a game, if something pops up, you've just got to be ready. That's how the game is. You've always got to be ready."
Finding an identity: Wisconsin has reached the halfway point of the regular season, but players insisted the fabric of the team continues to evolve. Though the Badgers have struggled in particular areas -- passing offense, tackling and punting, to name a few -- players believe time remains to change and grow.
"I wouldn't say it's so cut and dry that you are what you are," Badgers right tackle Rob Havenstein said this week. "Obviously, you want to keep getting better each week. If you are who you are midway through the season, people can game-plan for that and pretty much shut you out whatever you're doing, offense, defense, special teams. We've got to continue to evolve and just get better as a team overall. I think we're on the right path to doing that."
Andersen said Thursday the players still showed signs of enjoying themselves despite the grind of a season that has come with its share of adversity, including a late-game collapse against LSU and a surprising loss against Northwestern.
"I want them to be loose," Andersen said. "I want them to have fun. I want to have some character. I want them to have a little swagger amongst themselves. I think our kids handle that very well. This game's got to be fun. If it's a torture to walk out here in practice, then you're never going to be successful.
"I think our kids prepare well. We practice at as high a level as anybody in the country is my guess. I don't see everybody practice, but I love the way they practice. They enjoy each other, which is very important."
Follow Jesse Temple on Twitter
---