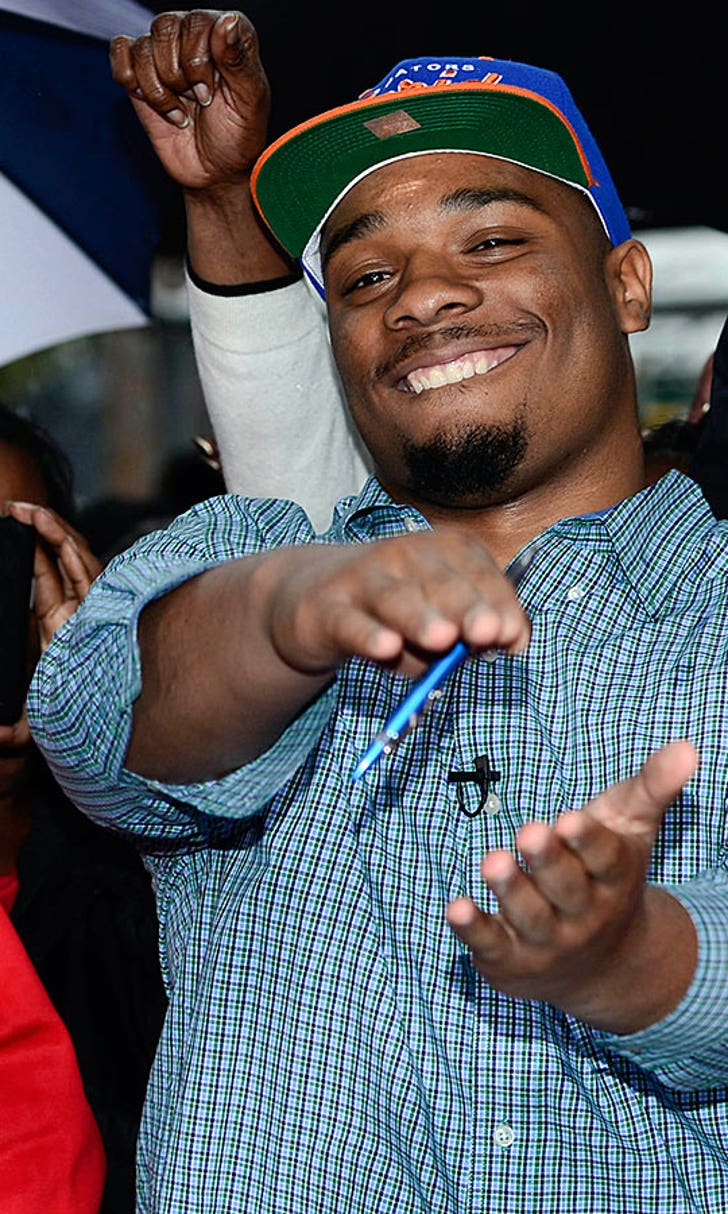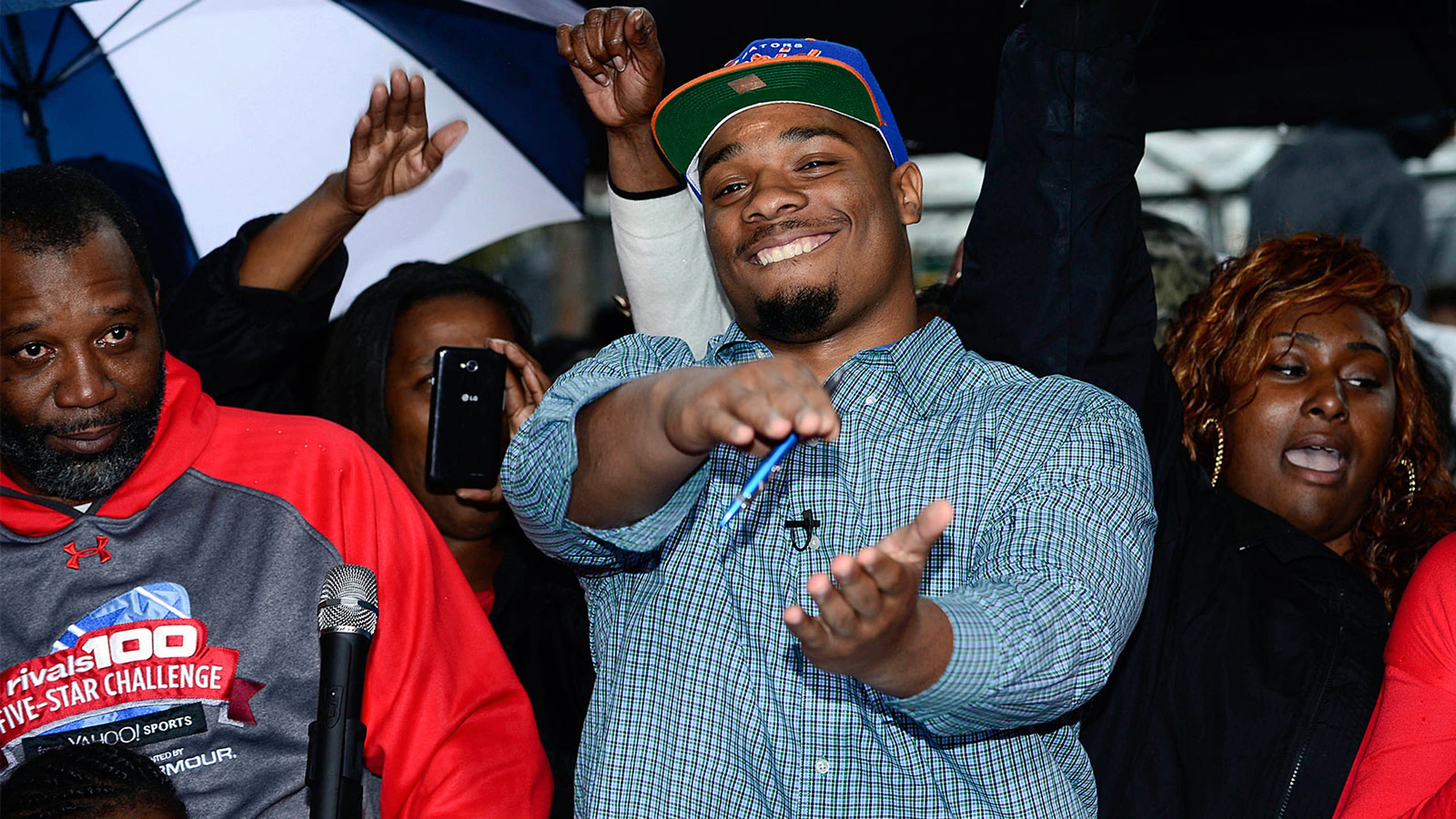 Father won't let 5-star Gators commit CeCe Jefferson send Letter of Intent
BY Brian De Los Santos • February 5, 2015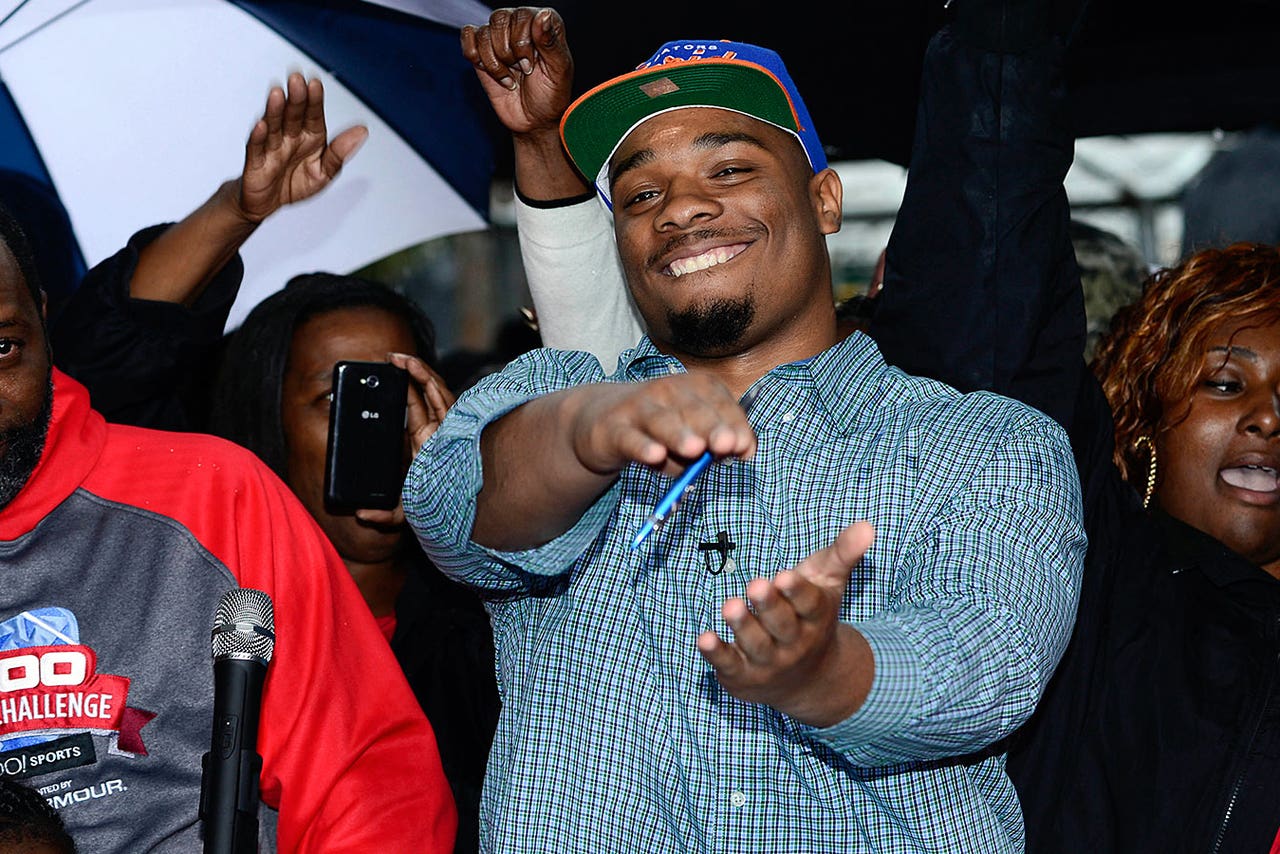 On Wednesday, CeCe Jefferson, a 6-2, 275 pound, 5-star defensive end, committed to play at the University of Florida in a televised press conference.
As of Thursday afternoon, however, Jefferson, from Baker County High School (Glen Saint Mary, Fla.) and the prized recruit of Jim McElwain's first recruiting class at Florida, had yet to submit his Letter of Intent to the school. And it sounds as if he never will if his father, Leo Jefferson, has any say in the matter.
"You tell the Gainesville Sun that he isn't going to fax it in," Leo Jefferson told Sun reporter Zach Abolverdi. "I won't let him."
Leo Jefferson later tweeted he was concerned about coaching changes on the Gators staff. On Thursday, it was reported that Terrell Williams, who had joined Florida as their defensive line coach a month ago, was leaving to take the same position with the Miami Dolphins.
Other schools Jefferson was considering before his announcement were Alabama, Auburn and Mississippi.
---