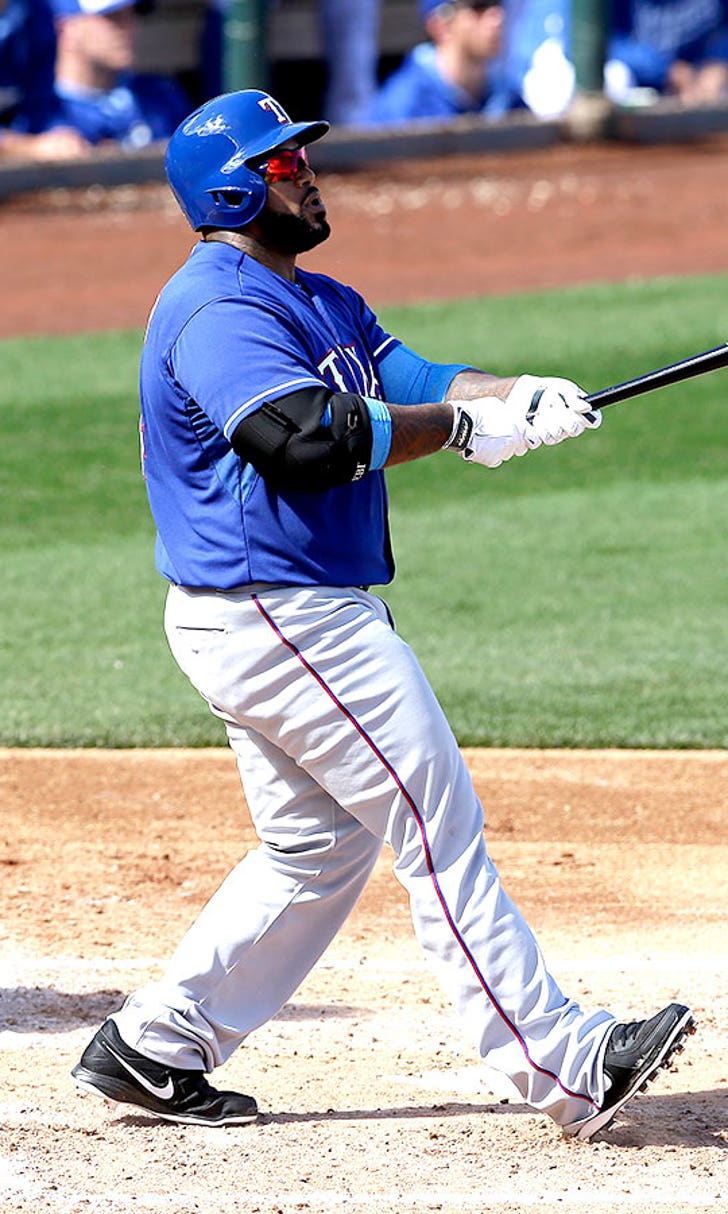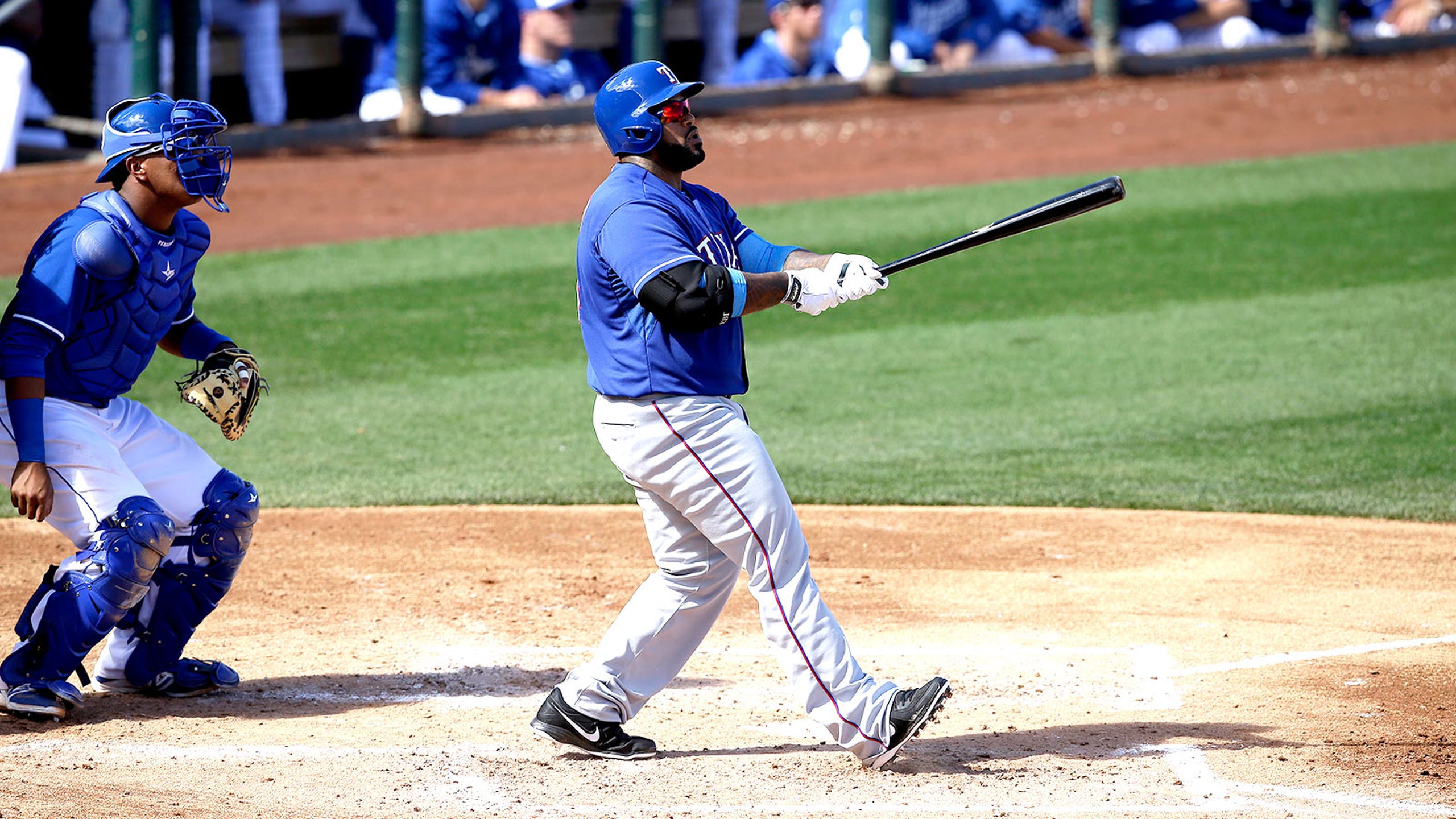 Fantasy Baseball 2014 Team Preview: Texas Rangers
BY foxsports • March 21, 2014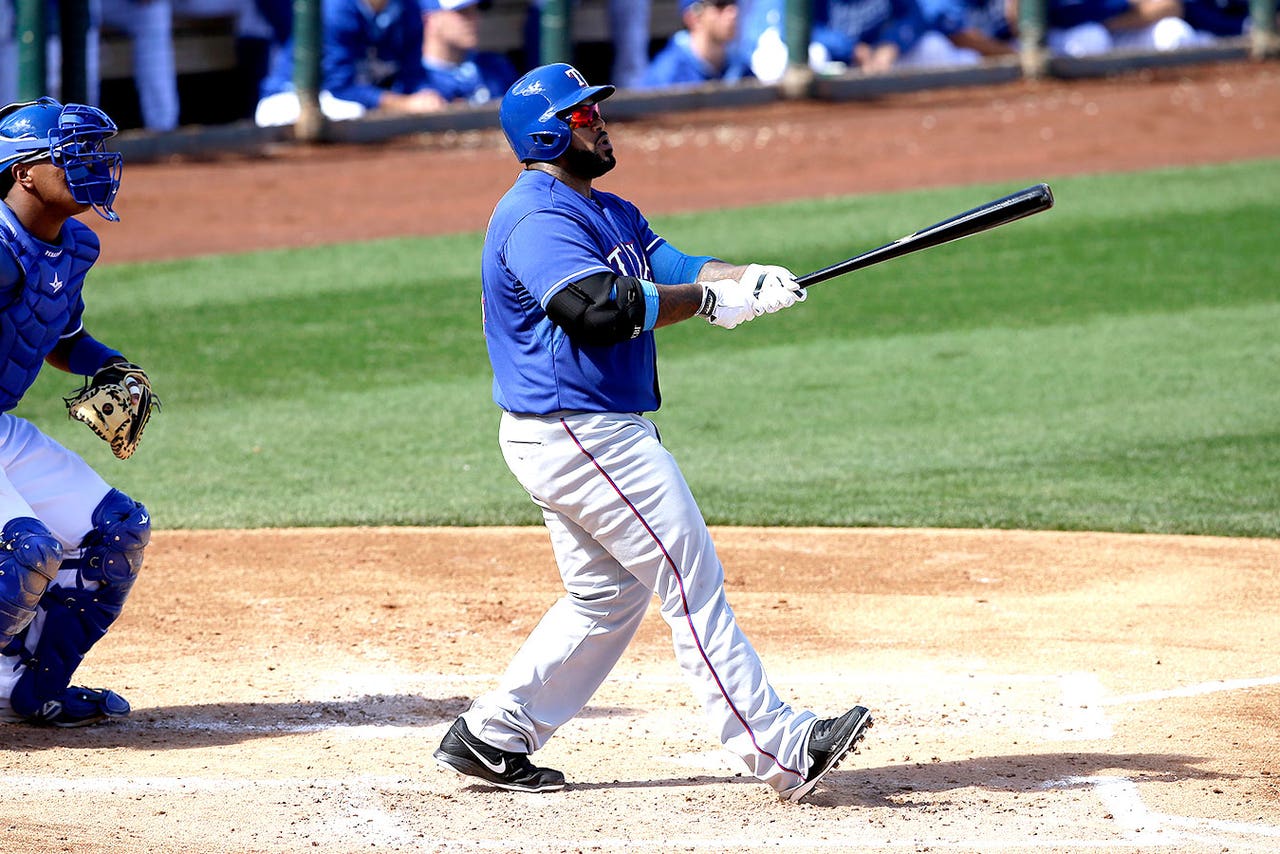 The pitching staff is in disarray. A franchise stable for the past decade was unceremoniously sent packing. The team's best slugger was lost to free agency, as well as one of baseball's top closers. Yet, the Rangers arguably improved this offseason. Let's breakdown the fantasy offerings of the 2014 Texas Rangers:
Key Additions – LF Shin-Soo Choo, 1B Prince Fielder, C J.P. Arencibia
Key Losses - 2B Ian Kinsler, RP Joe Nathan, SP Matt Garza, OF Nelson Cruz
Projected Lineup
It appears Choo benefited from the launching pad known as Great American Ball Park, slashing .318/.448/.500 at home but a more pedestrian .251/.399/.424 on the road. Choo was also constantly paralyzed by opposing left-handed arms last year, hitting just .215 in 221 plate appearances. Not exactly a number to ridicule. Nevertheless, with a formidable lineup at his protection, envision Choo threatening the .400 OBP barrier once more…Even though he's just 25, Andrus, already entering his sixth major-league season, is what he is at the plate, as his line has not deviated from his rookie campaign (a .267/.329/.373 string in 2009, a career .274/.339/.348 line in 757 games). While the lack of hitting development may frustrate owners, Andrus is still a good bet for 90-plus runs and 35 steals, production that can undoubtedly be put to use….Fielder's .362 OBP in 2013 was 50 points lower than 2012's mark and his lowest figure since his rookie year in 2006. The lineup safeguard of Beltre and Rios should alleviate that drop this summer, and look for Rangers Ballpark to level his power declines as well….Beltre turns 35 in April, but don't count on regression from the venerable hot corner. The perennial All-Star led the league in hits last season and his .371 OBP was his best showing since his ridiculous 2004 output with the Dodgers…His worth takes a slight dip in OBP formats, but Rios is consistently an undervalued asset in fantasy. While he's getting up in the geriatric ranks as well, still should be a good bet for a .280 average with 20 bombs, 80 RBI, 80 runs and 25 steals…A heightened forecast might be expected for Profar thanks to his ranking as the top prospect in baseball; alas, while he is a wizard in the field, the 21-year-old is not quite there with the lumber. In dynasty leagues, Profar justifies the financing. In standard formats? Not so much.
Projection Rotation
I have Darvish as the third-ranked pitcher behind Clayton Kershaw and Max Scherzer, and have seen the Rangers ace go as high as the first round in pitching-centric drafts. There's a tad of concern that Choo's defensive struggles could put a dent into Darvish's numbers, but, concededly, that could be overthinking it. If Darvish can curb his walk ratio, he's a prime candidate for another sub-3.00 ERA campaign…As electric as the Yu Experience is, the one to watch in this rotation is Perez. Once a top-20 prospect in 2010, Perez's stature took a hit after some rough years in the minors. However, Perez shined in promotion last season, submitting a 3.62 ERA in 20 games. He doesn't rack up the punch-outs and has a penchant for giving up the long ball, but his command is strong. Moreover, Perez will only be 23 years old this season. As long as Texas' lineup performs, Perez will be a good candidate to accumulate the Ws this year…The rest of the rotation? Eh. Until Matt Harrison (mid-April) and Derek Holland (All-Star break) return, Texas will be praying that the collection of Hanson, Sanders, Lewis and Tepesch don't burn the scoreboard to the ground.
Feliz entered spring training as the favorite for fireman duties, but his velocity simply hasn't been up to par with his past standards. Feliz's struggles bequeath the job to Soria, one of baseball's most feared relievers from 2007-2010 before hitting a slump in 2011 and Tommy John surgery in 2012. Soria has shown flashes of his former self in spring, leading most around Rangers camp to believe Soria will take the reins. He won't be the sub-1.00 WHIP arm we saw in Kanas City, but Soria can still be a daunting challenger.
Sleeper: Hanson. Granted, this qualifies as a deep, deep flyer, illustrated in a 4.76 ERA and 1.48 WHIP the past two seasons. He has been decent this spring though, and with all the injuries in the Texas rotation, it looks like he will get an opportunity to contribute. Mentioned above, this lineup is a frightening bunch. If Rangers starters can go more than five innings, they will be prime-time aspirants for victories. Hanson's only 27, meaning rejuvenation is not that far of a reach.
Top Prospects
Jorge Alfaro, C - He's only 20 and likely a year away from the Show, yet the organization is in love with Alfaro. Man has a cannon behind the plate and the raw power to be a 30-homer regular. His work ethic is somewhat questionable, and will be the only thing holding him back from being an everyday starter.
Rougned Odor, 2B - This cat can rake, hitting .303 across two levels last year. He's got decent speed with little power, but he's a stud defensively and coaches love his approach. With the ceiling of an All-Star, Odor should be in the Bigs by the end of 2015.
Joel Beall is a writer for FOXSports.com and WhatIfSports.com. He lives with a Golden Tee machine and a jump shot that's currently broken. Reach Joel on Twitter @FOXSportsBeall
---