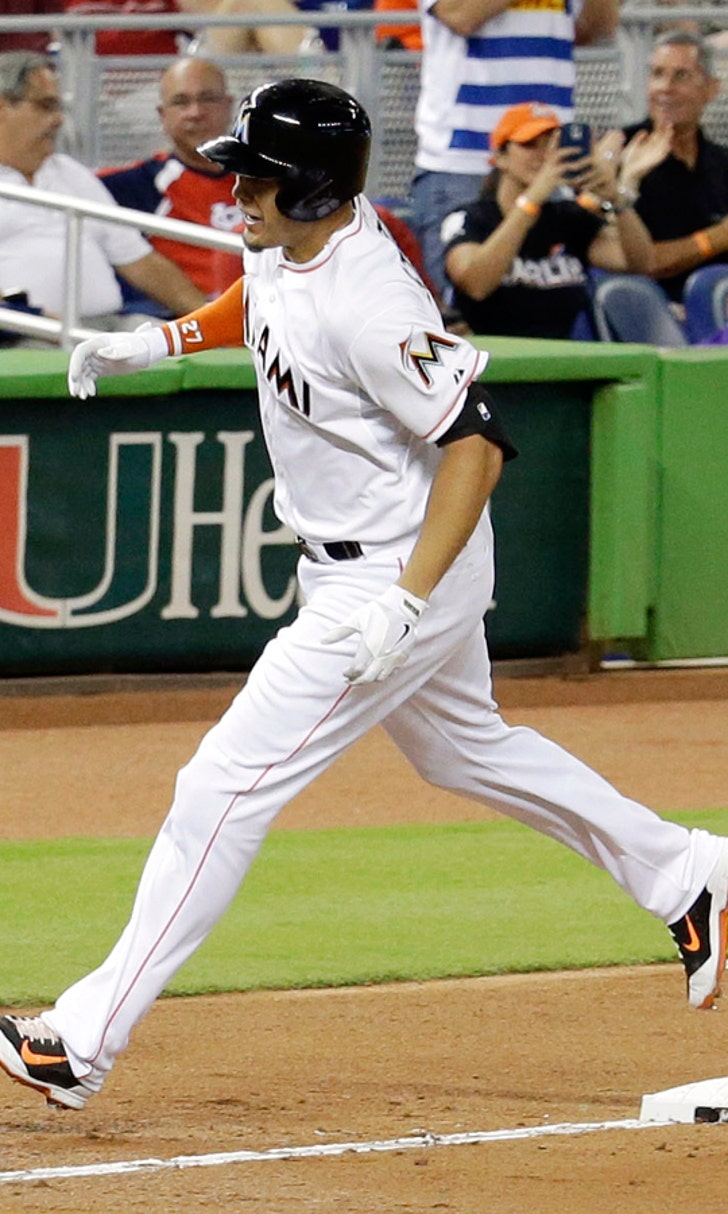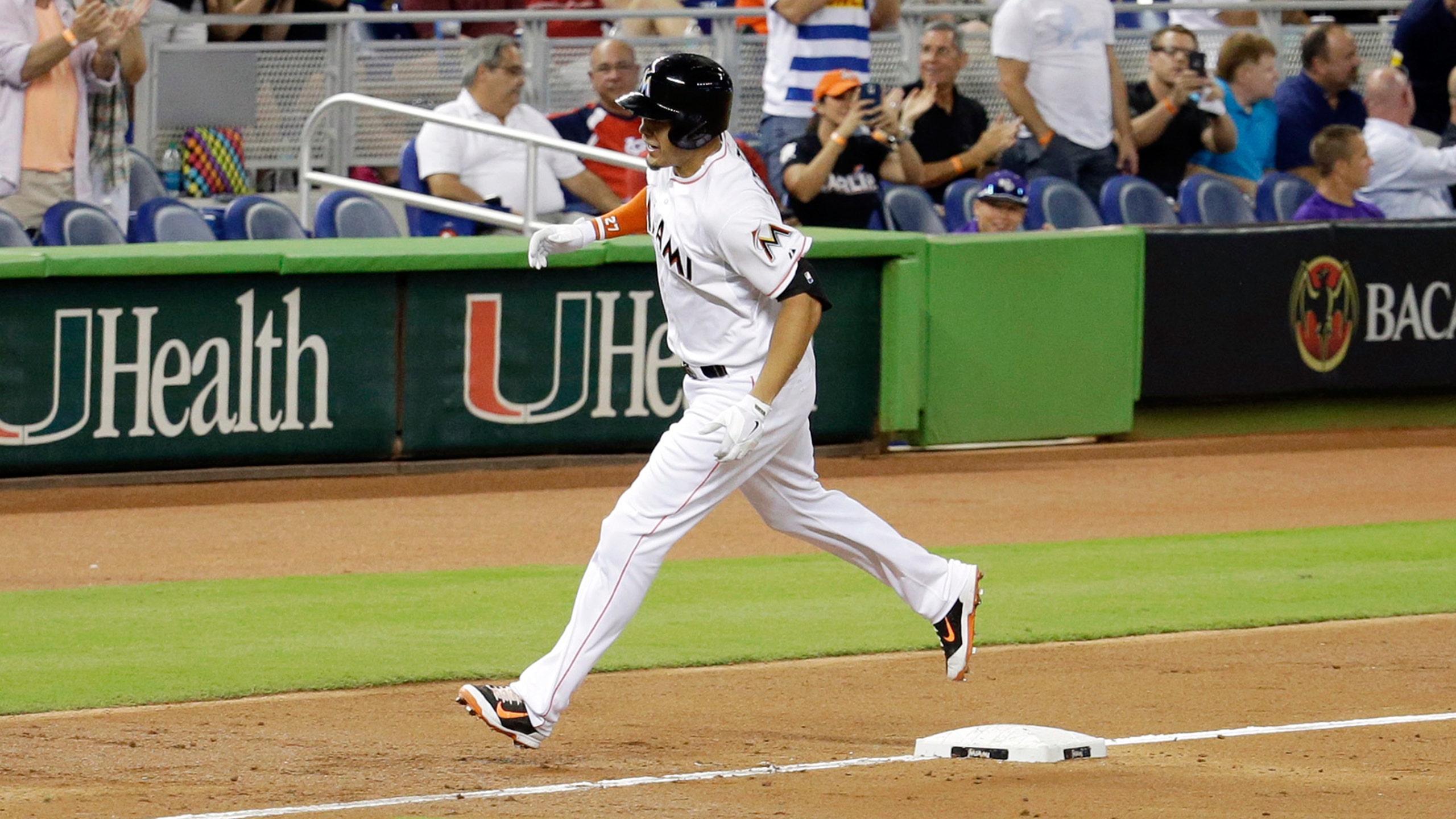 Fans get chance to cool off Marlins' Giancarlo Stanton in ALS challenge
BY foxsports • August 12, 2014
MIAMI -- Pitchers have been unable to cool down Miami Marlins slugger Giancarlo Stanton of late, but fans can bid on the chance to do so.
Closer Steve Cishek, who took part in the ALS Ice Bucket phenomenon, recently challenged Stanton.
It set up an opportunity to raise money for the ALS Recovery Fund, a non-profit organization that promotes research and education as well as care for those with Lou Gehrig's Disease.
From Tuesday until 3 p.m. Friday, fans may bid at marlins.com/icebucket on an experience that will include visiting the Marlins Clubhouse, four batting practice passes, four Diamond Club tickets and a photo-op with Stanton.
Oh, and the privilege of dousing the All-Star -- who leads the National League in both home runs (31) and RBI (82) -- with cold water.
"Trying to find a cure for ALS, and trying to deal with that," Marlins president David Samson said. "It's a very difficult disease. I heard about the challenge just [Monday] and [was] issued it by (manager of baseball information) Marty Sewell. Of course we were going to do it. (Director of communications) Matt Roebuck came up with the idea of doing it with Giancarlo, and doing it for auction, because someone will bid for the right to dump on Giancarlo Stanton.
"People are doing it all over the country. People are raising money. Hopefully, a cure will come."
Other players who will also be participating because of challenges sent their way include third baseman Casey McGehee, first baseman Garrett Jones, left fielder Christian Yelich, manager Mike Redmond and general manager Dan Jennings. Billy the Marlin was challenged by Tampa Bay Rays mascot Raymond.
On Tuesday, Samson, president of baseball operations Michael Hill and senior vice president of communications and broadcasting P.J. Loyello dumped ice buckets on themselves.
While Samson wore his work clothes, Hill had changed into Marlins shirts and shorts.
"When we were issued the challenge, there was no discussion of staying in your (work) clothes," Hill said. "It was in workout stuff. This is what everybody does, with one exception."
You can follow Christina De Nicola on Twitter @CDeNicola13 or email her at cdenicola13@gmail.com.
---