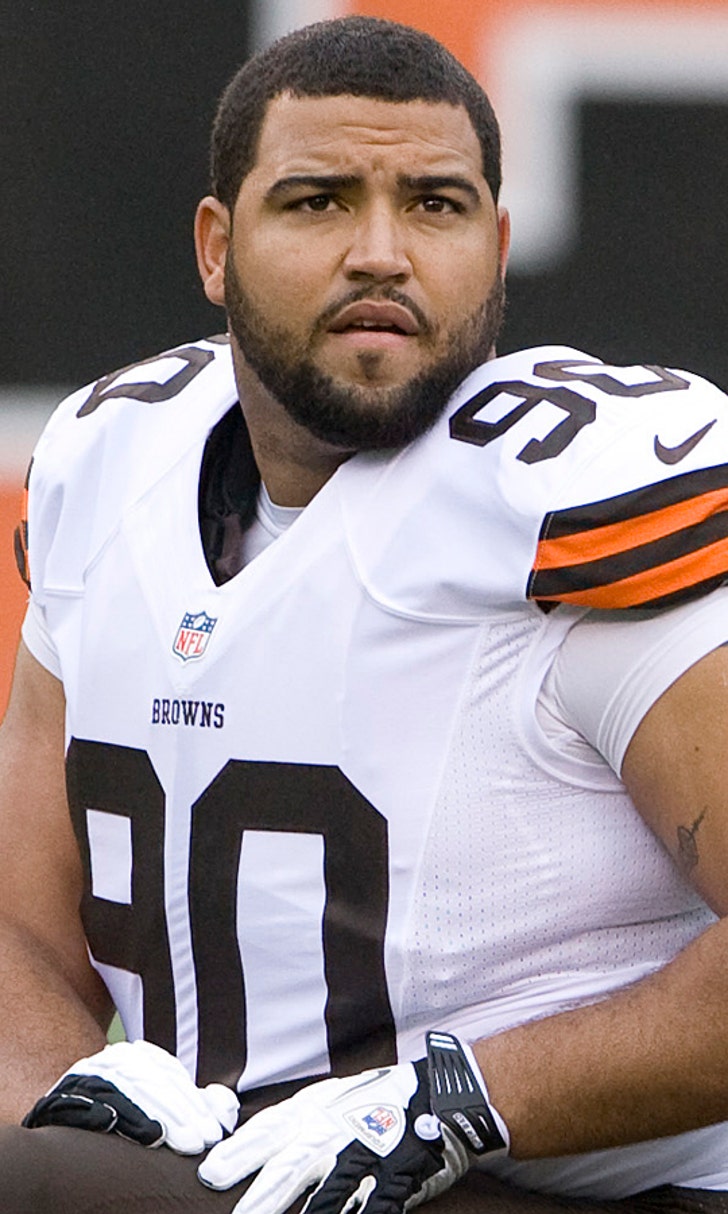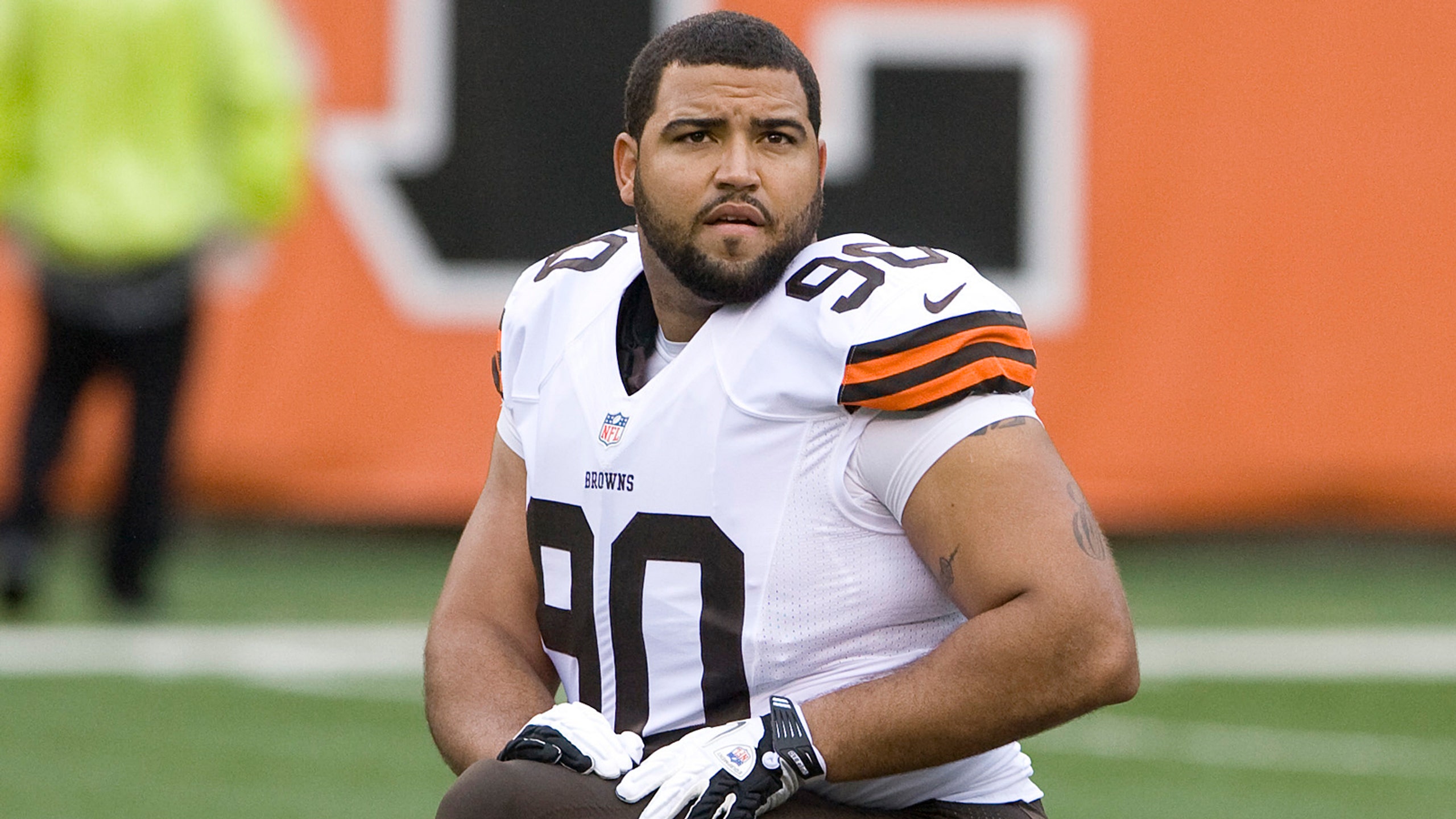 Extra Points: Winn practicing, Williams cleared and Pettine senses Manziel's frustration
BY foxsports • October 29, 2014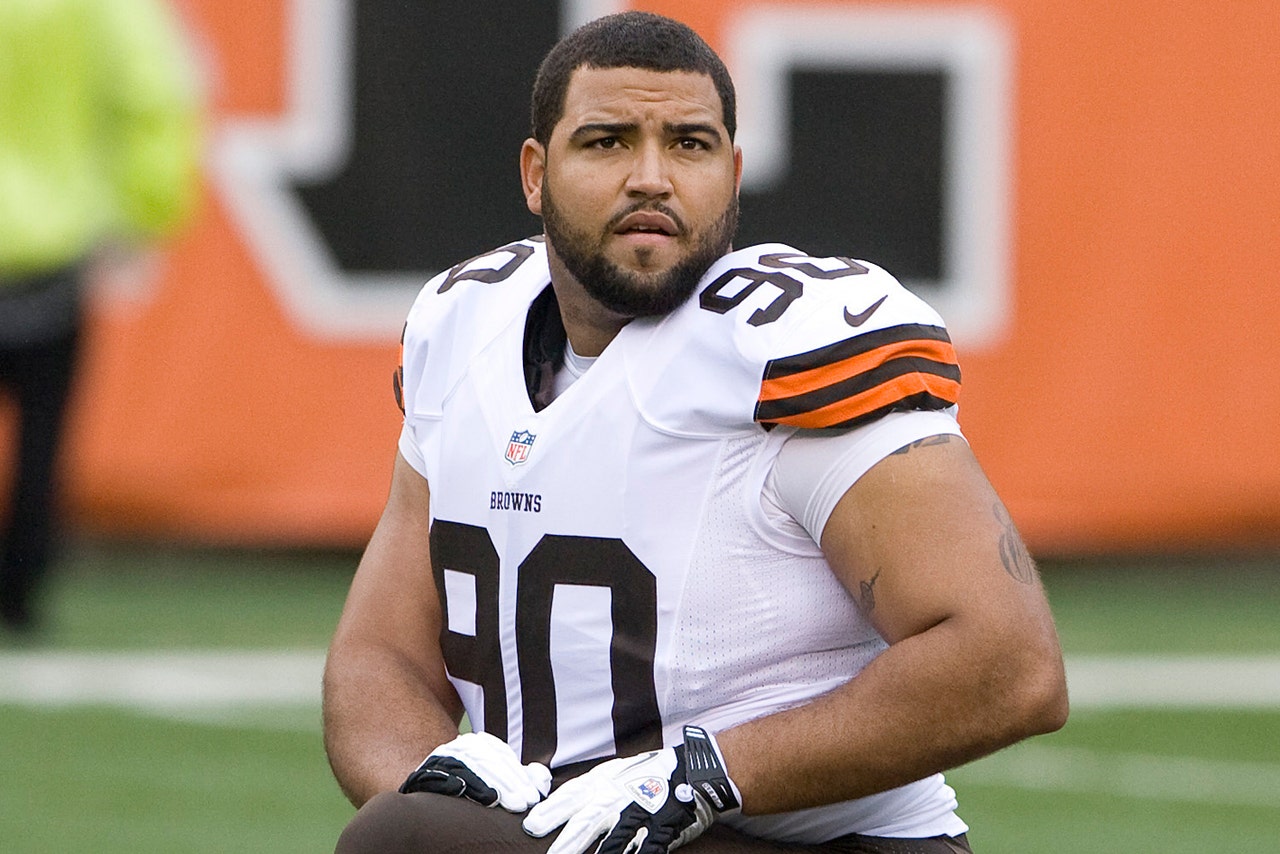 Taylor Sighting: DL Phil Taylor was on the practice field for the first time since suffering a knee injury against the Titans. Taylor, who was on the stationary bike, had arthroscopic surgery on Oct. 8 and has missed the past three games.  
Pettine was asked if Taylor is getting closer to playing. He said that Winn should be ready to play this week.
"Closer," Pettine said. "I don't think it's imminent (him returning). I'd be surprised to see him (play) this week or in the short week (Nov. 6 against the Bengals).
"Billy should be full go (this week), which is encouraging, but Phil is a little ways out."
Taylor was asked about all of the injuries to the Browns defensive line.
"If you play in the NFL, there's a 100 percent you're going to get injured," Taylor said.
He was asked when he thought he could start practicing.
"You have to talk to coach about that."
The Browns had six players limited at practice besides Cameron (concussion) and Taylor. Other players that were listed as limited were: DB Jim Leonhard (ankle), DB K'Waun Williams (neck), WR Rodney Smith (hamstring) and OL Joe Thomas (rest).
Leonhard, Winn and Williams were all practicing at the beginning of practice. Pettine also said that Williams has been cleared.
"He's full go," Pettine said. "I think we'll look to limit his contact, but he's been cleared."
Johnny Frustrated: Pettine was asked if he felt QB Johnny Manziel was frustrated due to lack of playing time. To date, Manziel has played four snaps and thrown one pass.
"I can sense it," Pettine said. "We haven't specifically addressed it. I check in with him as I check in with most all of our guys periodically, but that's a position that can be frustrating.
"To go from being 'the guy' at A & M," Pettine said. "That's a tough thing, but that's the reality of the season has set in, but we make sure that he's preparing like a starter because it can happen in a span of one play.
"You see it all around the league all the time and he has to be ready to go," he said. "He has to be prepared and there's no reason to think that he's not. He comes here, does a good job in the room, he and Connor (Shaw) help Brian (Hoyer) prepare for an opponent. He goes out and competes and does what he can do to get better.
"None of us have a crystal ball," he said. "We don't know when it could happen. The frustration level is natural to deal with, but he has to be ready to go."
Manziel posted something on his Twitter account at 4:31 a.m. Monday morning. Pettine was asked if he had concerns about that.
 "I don't know if he was still up or if he was waking up early and getting ready to come to work," Pettine said with a smile. "We keep an eye on it, but we're not going to micromanage our guys out of the building. We expect them to be mature and handle themselves. If something is cause for alarm, especially in season, we'll address it."
---