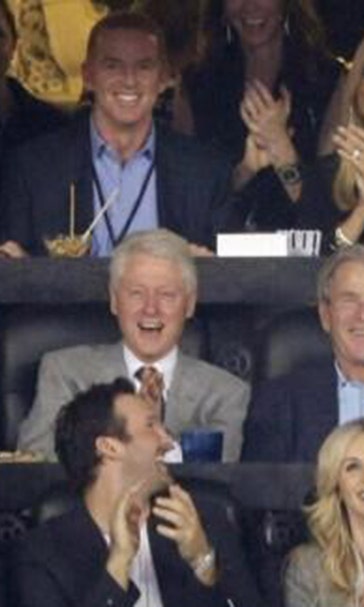 Ex-Cowboy Spears: Romo, Witten in Jones' suite could send wrong message
April 8, 2014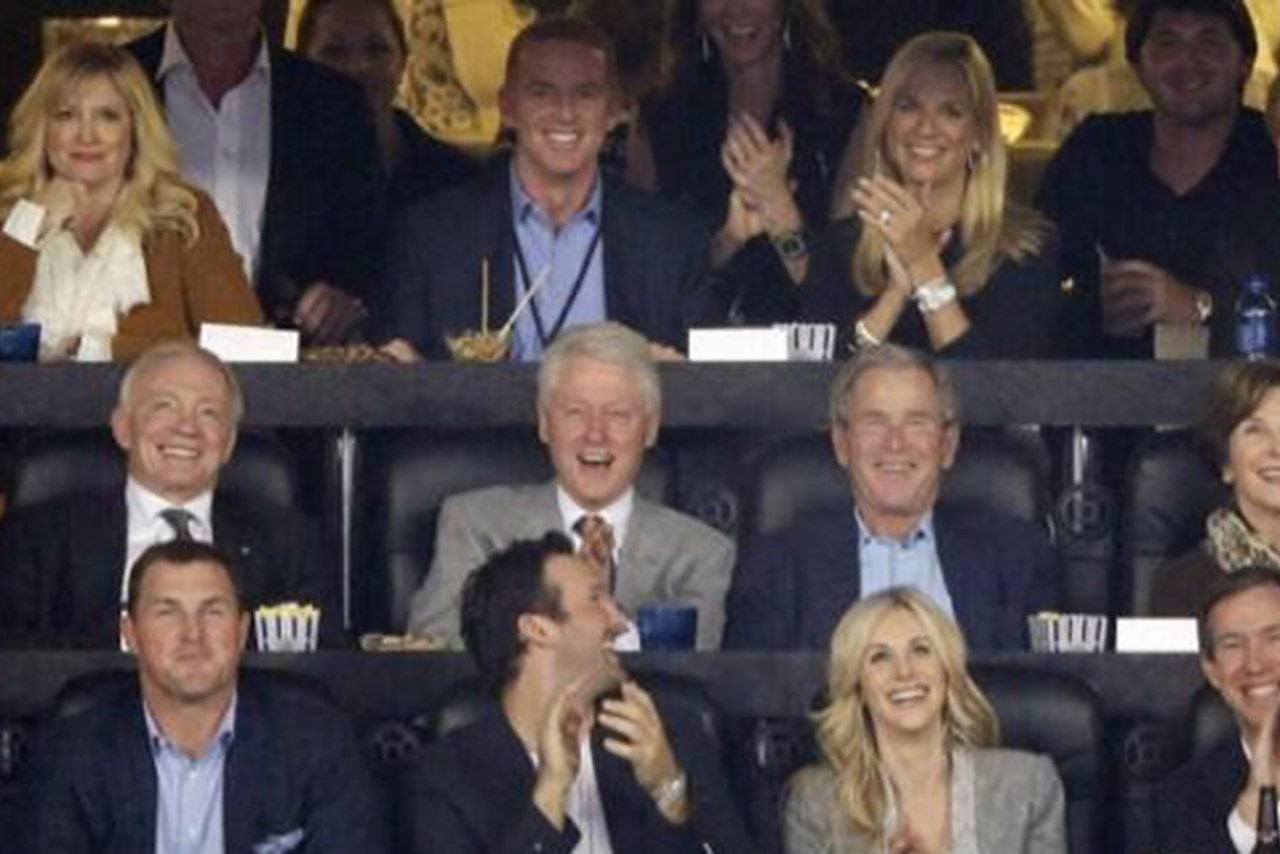 Former Dallas Cowboys defensive end Marcus Spears is concerned that Tony Romo and Jason Witten attending the NCAA Men's Basketball Championship in Jerry Jones' private suite at AT&T Stadium could send the wrong message to other players on the roster.
During the game, Witten and Romo were spotted on the stadium's jumbotron in the suite with Jones, Jason Garrett as well as former presidents George W. Bush and Bill Clinton.
As photos of high-profile bunch made their way around social media, Spears questioned the seating arrangements in a tweet:
Along with answering more than 200 individual replies to the tweet, Spears elaborated his point further Tuesday on 105.3 The Fan.
"You understand in this league that your stars players are going to have things come their way that most guys don't," Spears said. "I'm not benign to think that. I've had opportunities that some guys didn't have... the team aspect has always been first to me. That's just the bottom line. I don't know if it sends the right message when your head coach is hanging out with one particular guy."
While Spears wasn't accusing Jones of purposely ostracizing the other players on the roster, he did warn that the perception of some players getting special treatment could effect locker room chemistry.
"When you have that type of situation in the locker room, possibly it causes problems," Spears said. "That was my point. It wasn't to make anybody look bad or say Jerry is doing something wrong or anything like that. I just wondered if any of the other guys felt like they should be there or if they ever were invited to any other events."
---