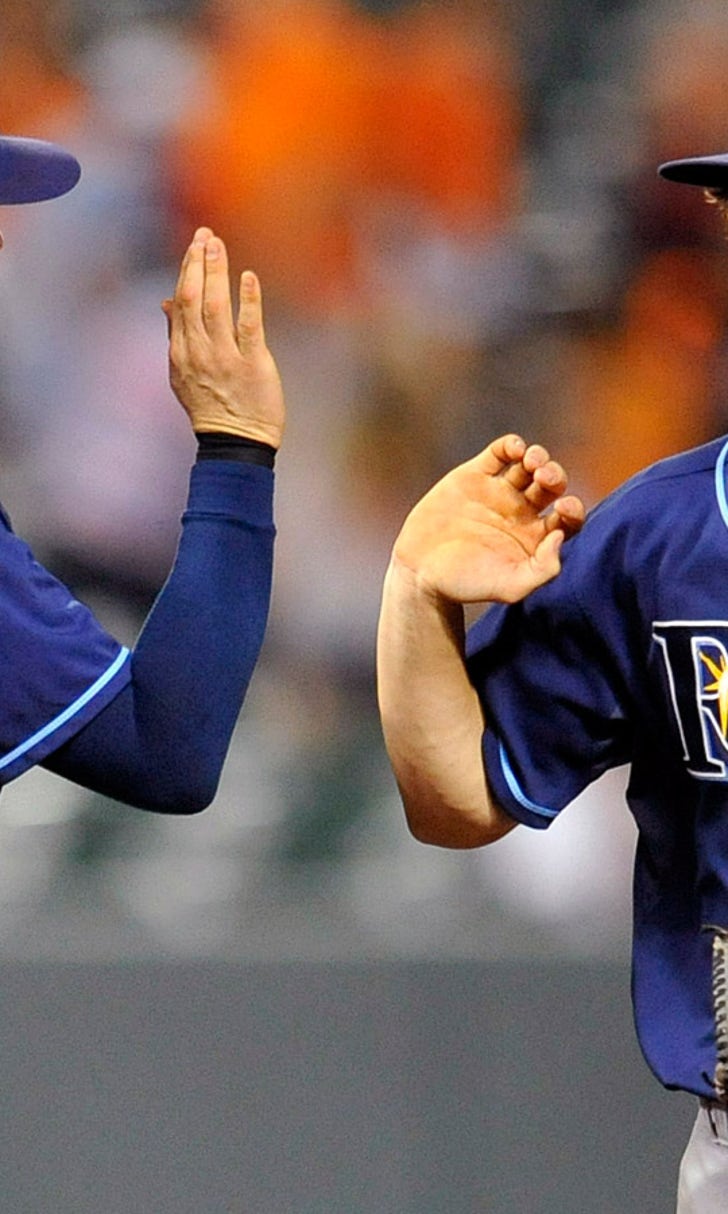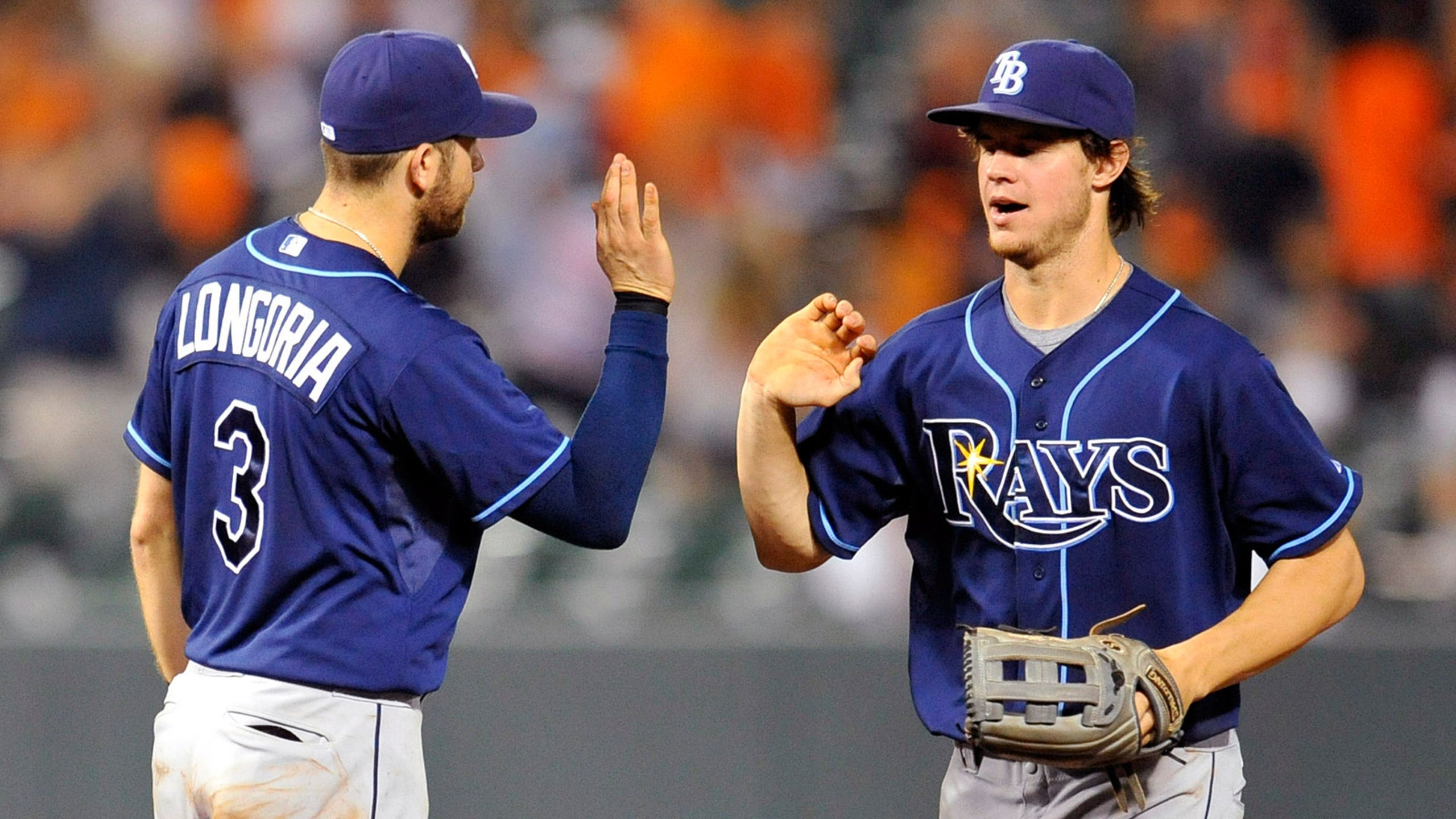 Evan Longoria can gain a deeper Rays legacy by inspiring Wil Myers
BY foxsports • February 18, 2014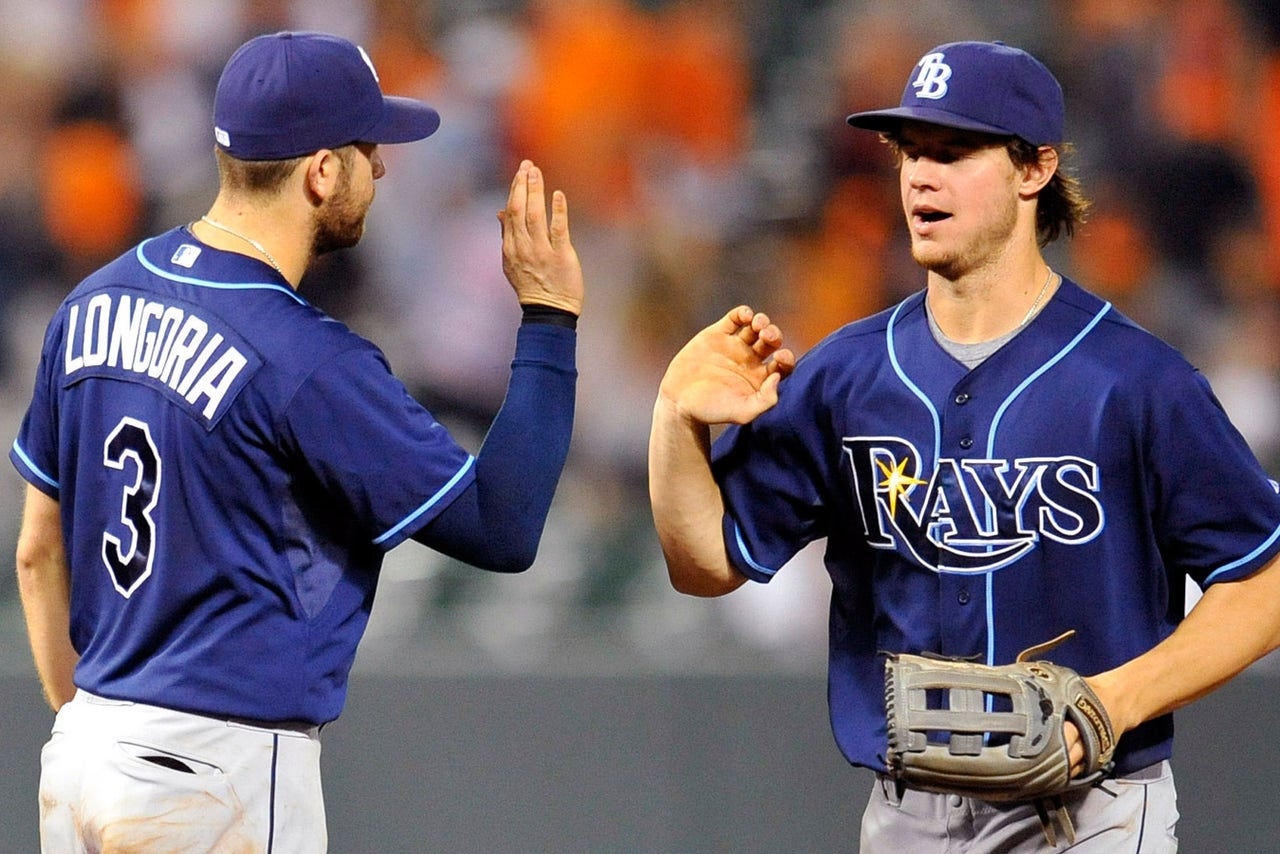 PORT CHARLOTTE, Fla. – As Evan Longoria talked about Wil Myers in the Charlotte Sports Park clubhouse, the Tampa Bay Rays' young sensation, dressing a few feet to Longoria's left, looked much the same as he did last year when he became the American League's top rookie.
This was early Monday afternoon, shortly after Longoria arrived to begin preparation for his seventh Rays season. Longoria shared advice for Myers, the 23-year-old offensive sparkplug who has carried so much promise since he arrived from the Kansas City Royals' system in a seven-player trade in December 2012.
"As I've learned over the course of the years," Longoria said, "you only get better if you dedicate yourself."
Myers continued slipping on clothing as Longoria spoke, his face expressionless. It's difficult to miss the parallels between Myers and Longoria, even if time and experience separate them: Both arrived in the major leagues with great expectations, both were named AL Rookie of the Year (Longoria in 2008), both are assumed to remain staples of a franchise that routinely lives turnover when re-inventing itself to keep pace in the AL.
As Myers enters his second year, though, he needs to look no further than Longoria for an example of how to manage the transition from young phenom to trusted producer. To many, the pair will forever be linked because of the hype surrounding their arrivals.
While both remain young -- Longoria is 28 years old -- it's curious to consider how much perspective can be gained in the five-year difference between them. Listening to Longoria speak Monday, the seasoning of the three-time All-Star was obvious, and it stands as a possible pattern for Myers.
Longoria spoke about how, from a performance standpoint, "it seems like every year gets a little bit tougher." He said he feels, because of his veteran status, "a little more weight every year." He was candid about leadership's burdens, revealing, "You're continually responsible for the people that are around you. You should feel that way, and then I do."
"It's never bad, but I feel like every year I have a little bit more responsibility to do certain things and to kind of weigh in on things that I wouldn't have in the past," Longoria said. "They're good expectations. It's not that I don't have peace of mind, but I just feel a little more responsible every year."
Longoria has gained deeper awareness at the same time Myers is learning to be a pro. As with all men in the major leagues, this is a singular journey -- sometimes lonely, other times taxing, always revealing.
Myers has been groomed for this arc. The standing ovation at the Futures Game in July 2012 in Kansas City. The Sports Illustrated article published in December 2012 that begins, "They are lured by the sharp, rhythmic hammering of maple on cowhide." His Tropicana Field debut last June 24, when he cracked a 428-foot home run to center field in his first at-bat under the catwalks, a scene worthy of "The Natural."
Still, Myers will require grounding along the way. That's where Longoria can shine as a clear, aware clubhouse voice.
His messages carry instant credibility, because he produced the footprints Myers attempts to follow: the AL Rookie of the Year honor, the All-Star Game appearances, the two-time Gold Glove Awards, the stability within a franchise, the respect throughout the game. They can travel this path together.
"The biggest thing for me is I knew what to work on, especially at the big-league level -- what to work on workout-wise and also in the cage," Myers told reporters after his arrival Sunday. "So I think it was very beneficial to have this half season in the big leagues and know what to prepare for this year."
The preparation is ongoing. The hunger never stops.
That's the way it was for Longoria, and the Rays should expect the same from Myers. There are certain threads that bind the game's greats: Insecurity, restlessness, a desire to maximize gifts.
Longoria can help Myers tap into those inspirations. In the process, he'd take a further step from student to teacher and reach a fuller sense of what it means to be a clubhouse leader.
"He knows what to expect, and he knows that there's going to be more expectation on him this year and more that he needs to do in order to overcome that and learn from certain things," Longoria said.
"I read a couple of quick blurbs about him last year and how the playoff run had a significant impact on how he prepared for this year, and I've experienced those things too."
True, he has lived those enough to mold him as a leader.
"This is something he wants," Rays manager Joe Maddon said. "There are a lot of guys that shy away from that. There are some people that don't want any part of that, but he definitely understands his place in the game and his place with us, and thus he does not shy away from those moments."
When it comes to helping Myers, this is another one of those times for Longoria. He can become more than a star.
One remains in his journey's early stages, the other further along a career's winding path. One represents promise, the other has mostly lived it. One has the potential to be great, the other knows what it's like to become so.
Forever compared. Forever connected.
You can follow Andrew Astleford on Twitter @aastleford or email him at aastleford@gmail.com.
---