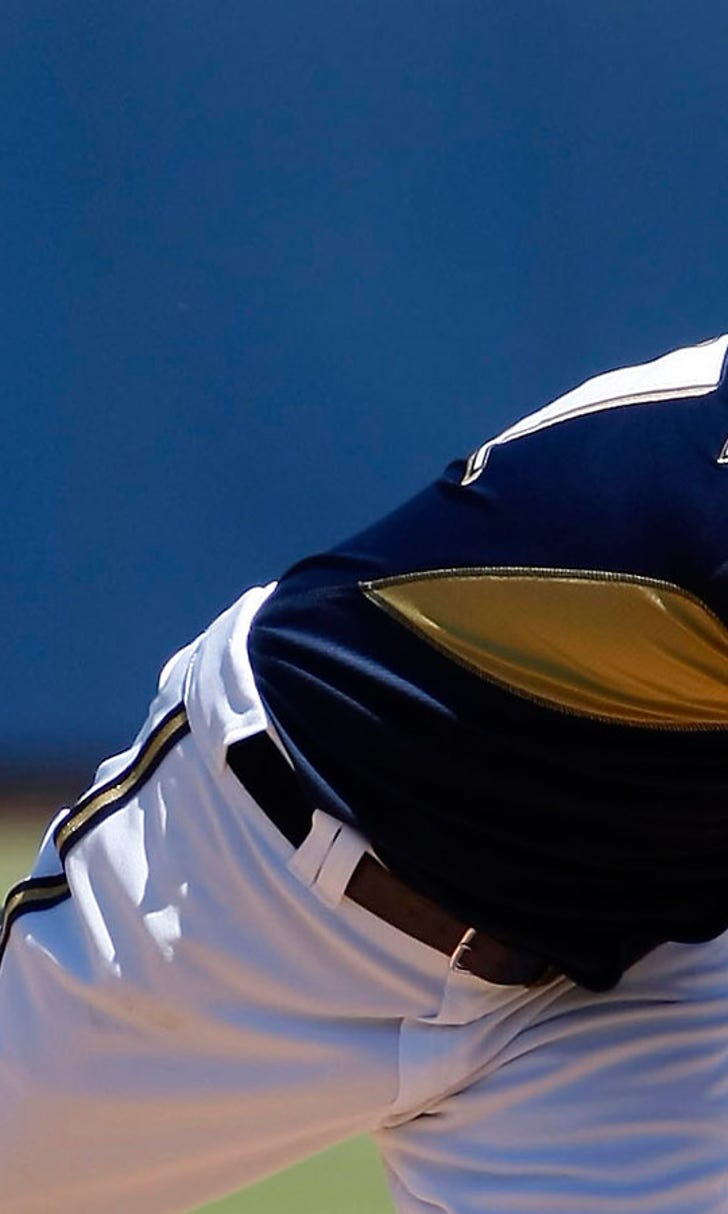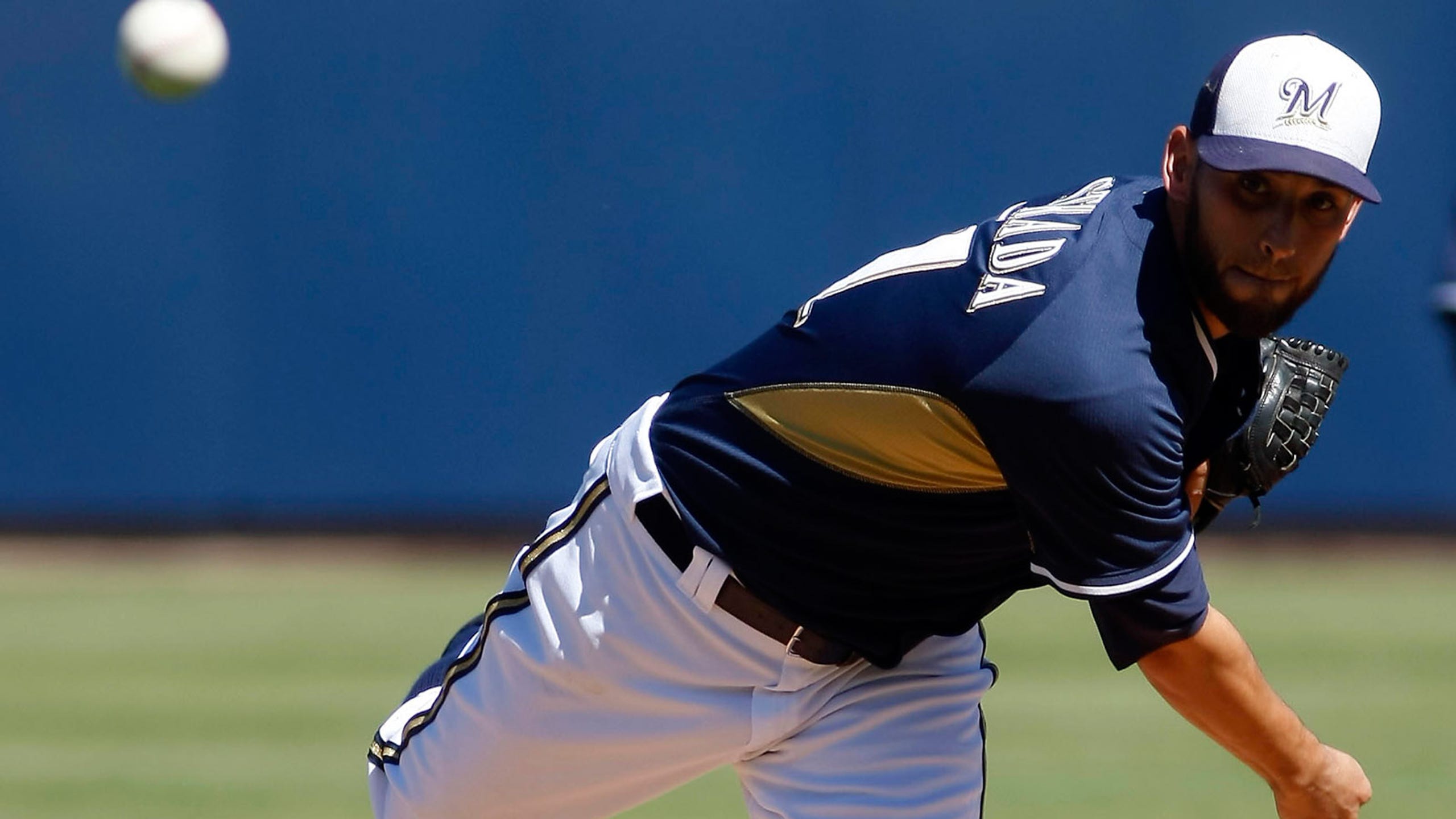 Estrada sparkles, Brewers shut out Padres 8-0
BY foxsports • March 13, 2014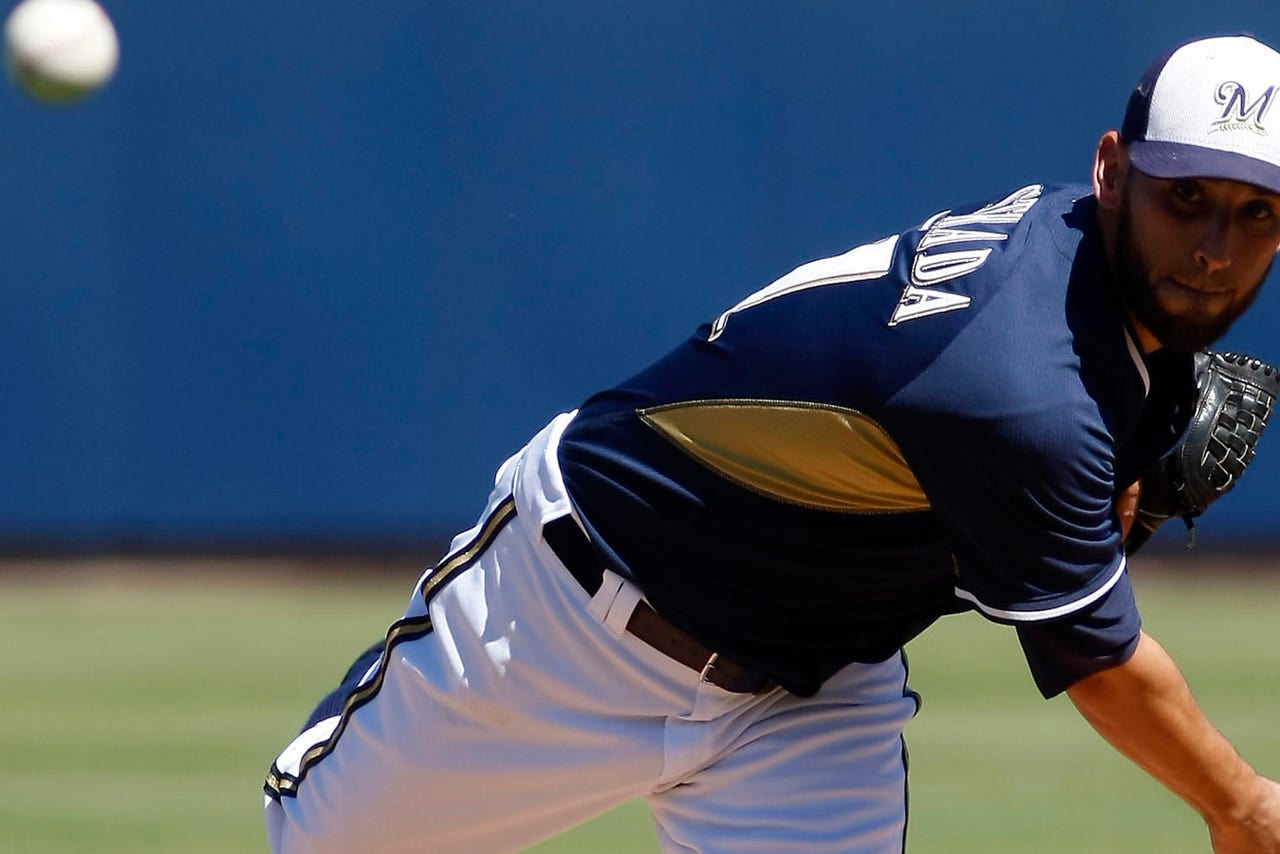 PEORIA, Ariz. (AP) -- Marco Estrada pithed five-hit ball into the sixth inning, Ryan Braun collected his eighth hit of the spring and the Milwaukee Brewers beat the San Diego Padres 8-0 on Thursday.
Throwing just fastballs and changeups over 5 2-3 innings, Estrada allowed five hits and struck out three in 70 pitches.
"He can really pitch," Brewers manager Ron Roenicke said.
Receiving mostly cheers, Braun singled up the middle in the first inning off Josh Johnson.
Braun received more boos before his final two at-bats and hit into a fielder's choice and struck out on three pitches. That left him hitting .571 (8 of 14) as he returns from his season-ending 65-game drug suspension.
"He's squaring up a lot of balls," Roenicke said. "He's made some really nice plays in the outfield and getting used to right field.
"We don't have that much time left, so we'll probably pick up his playing time," Roenicke added.
Johnson allowed one run on two hits with a walk and three strikeouts in four innings.
Scooter Gennett had two RBI doubles for the Brewers.
---