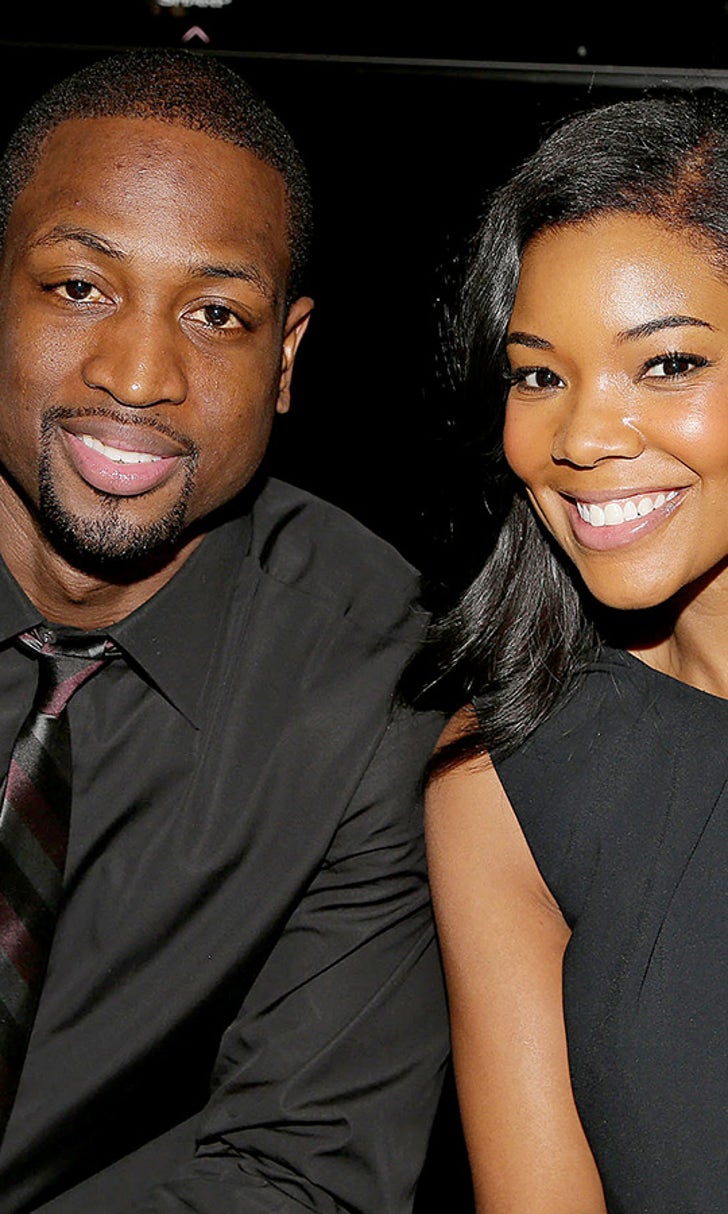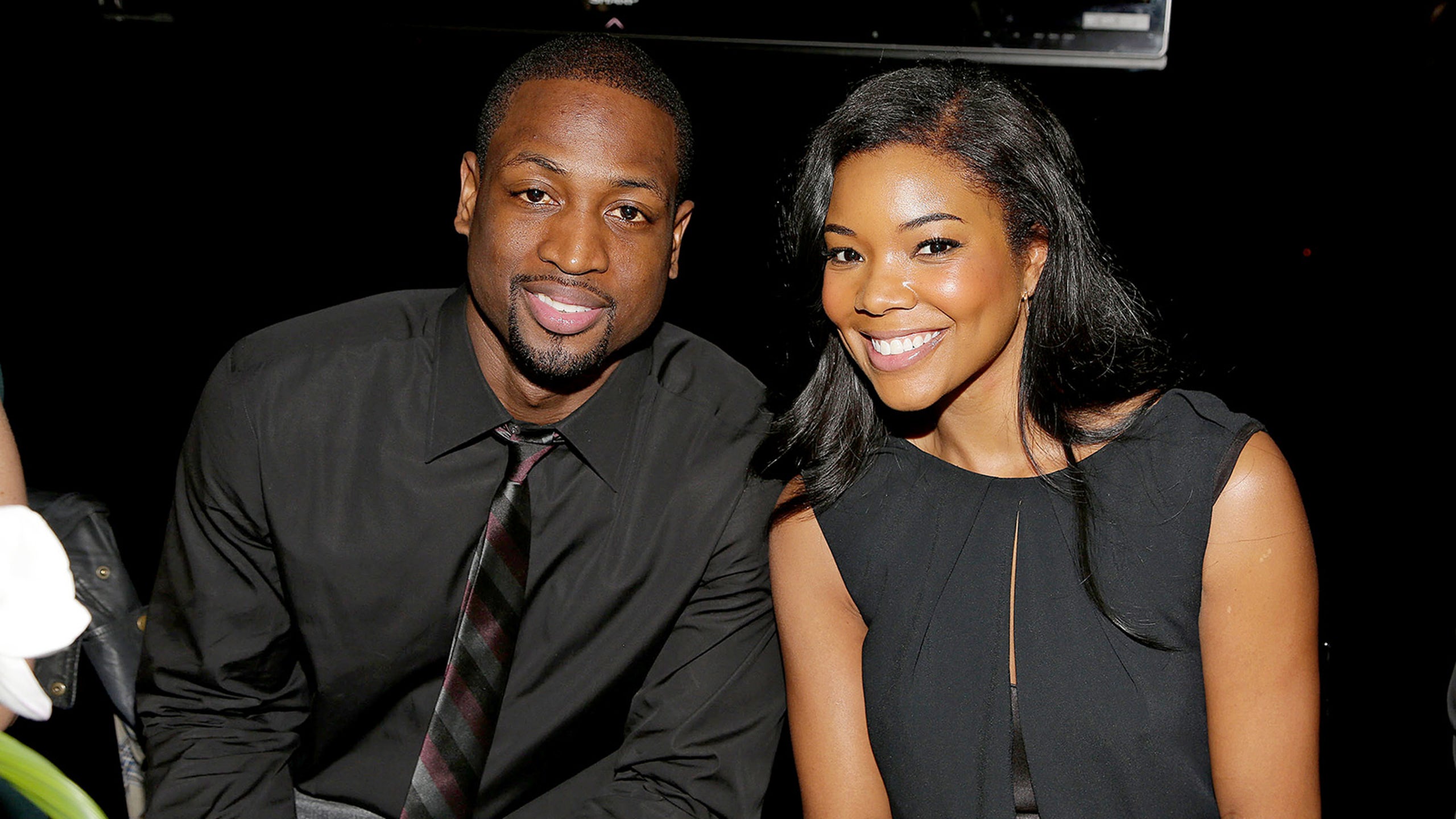 Dwyane Wade gets help from sons in engagement proposal to Gabrielle Union
BY foxsports • December 22, 2013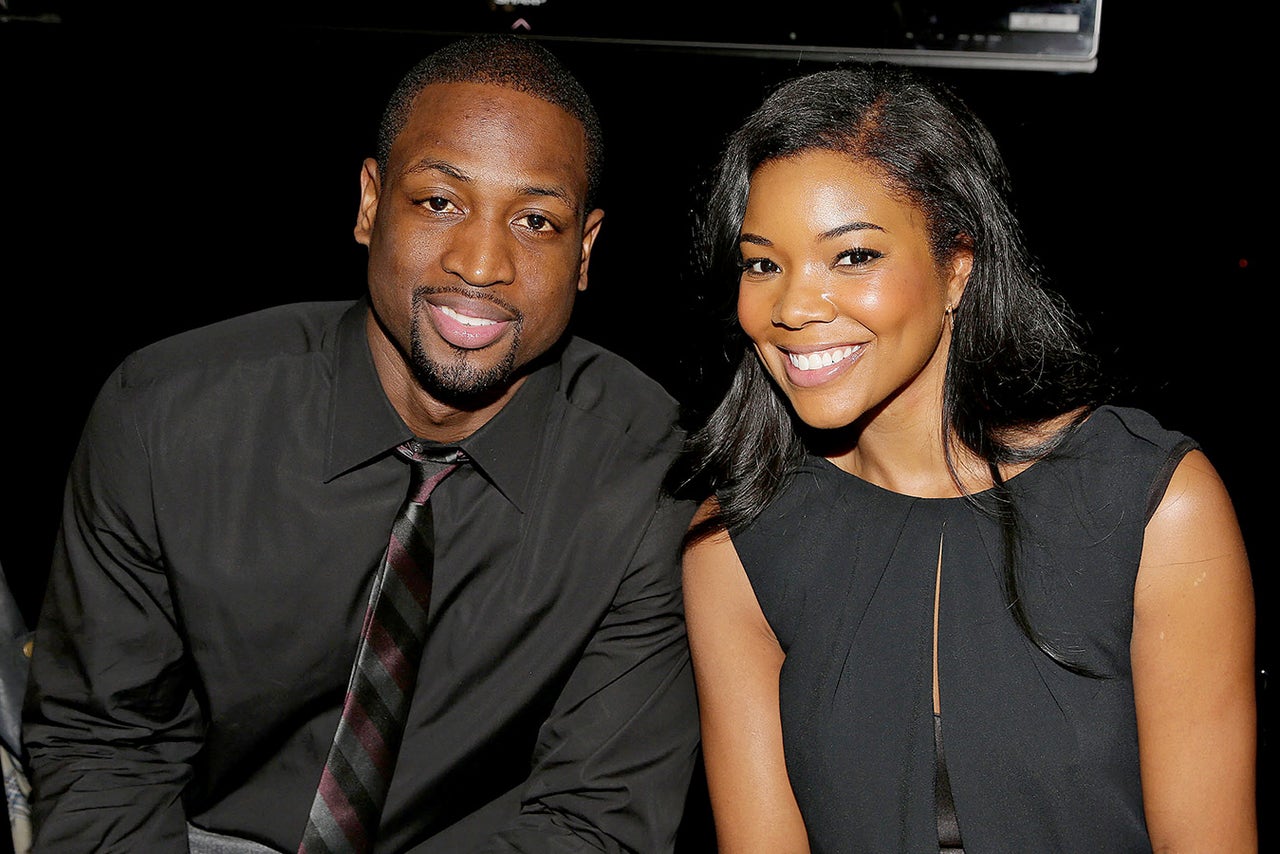 MIAMI (AP) -- Dwyane Wade enlisted some help with his proposal to Gabrielle Union.
The three boys that the Miami Heat guard is raising, his two sons and a nephew, all were part of the engagement surprise, Wade said Sunday when he spoke out about the big news for the first time.
-- His youngest son Zion held a sign with her name.
-- His nephew Dahveon Morris' sign said "Will you."
-- And his oldest son Zaire's sign read "marry us?"
Bewildered, Union turned to Wade and saw him on bended knee, then realized what was happening. An 8-carat cushion cut diamond sealed the deal, and with that, Wade was an engaged man again.
"I planned it," Wade said. "No concrete for my knee. I planned it very well."
Wade told The Associated Press that no date for the wedding has been set, but expects it to occur in September 2014. He also said he's been working on finding the right ring since October, around the time that the Heat returned from training camp in the Bahamas.
He met with his jeweler several times in the last three months just to make sure everything was right.
"I kind of know my lady," Wade said. "I know she's simple, but at the same time, I just wanted the rock to kind of speak for itself and not do too much with the diamonds. I think it's a simple ring, but it's nice. It was nicely done ... it's timeless."
The proposal came Saturday afternoon inside the house that the couple has been building for months. It wasn't exactly a surprise for either -- Union has been considered part of the family for some time, but the timing of the actual proposal caught the 41-year-old star of films such as "Bring It On" and "Think Like A Man," along with the BET series "Being Mary Jane," decidedly off-guard.
"Just a regular Saturday," Wade said. "My kids were involved in it. We asked her to marry all of us, not just me. We're a package deal, so it was cool."
On Sunday, Union wrote on Twitter that she was still "floatin" over the big news.
"I was truly caught off guard but happy nonetheless," Union wrote.
Some teammates were also surprised by the news, which became public Saturday night when the couple turned to Twitter, Instagram and Facebook to make the announcements. Wade and Union showed off the ring at a team Christmas party a few hours after the proposal, and fellow Heat star LeBron James said he knew for a while that the big day was coming.
"It took a lot for him to do it," said James, a four-time NBA MVP and a longtime friend of Wade's. "But I think Gab is perfect for him. I think D-Wade is perfect for Gab. For them to be at one now and for their whole family to come together, man, I think it's amazing. It's another step for him. I thought it was pretty cool. I'm all for it. I'm happy for them."
Wade said Union didn't hesitate in saying yes, though his kids were concerned that she would turn them down. It will be the second marriage for Wade and Union, who have been dating for several years.
"Terrific news about Dwyane and Gabby," Heat coach Erik Spoelstra said. "It was a special night."
---