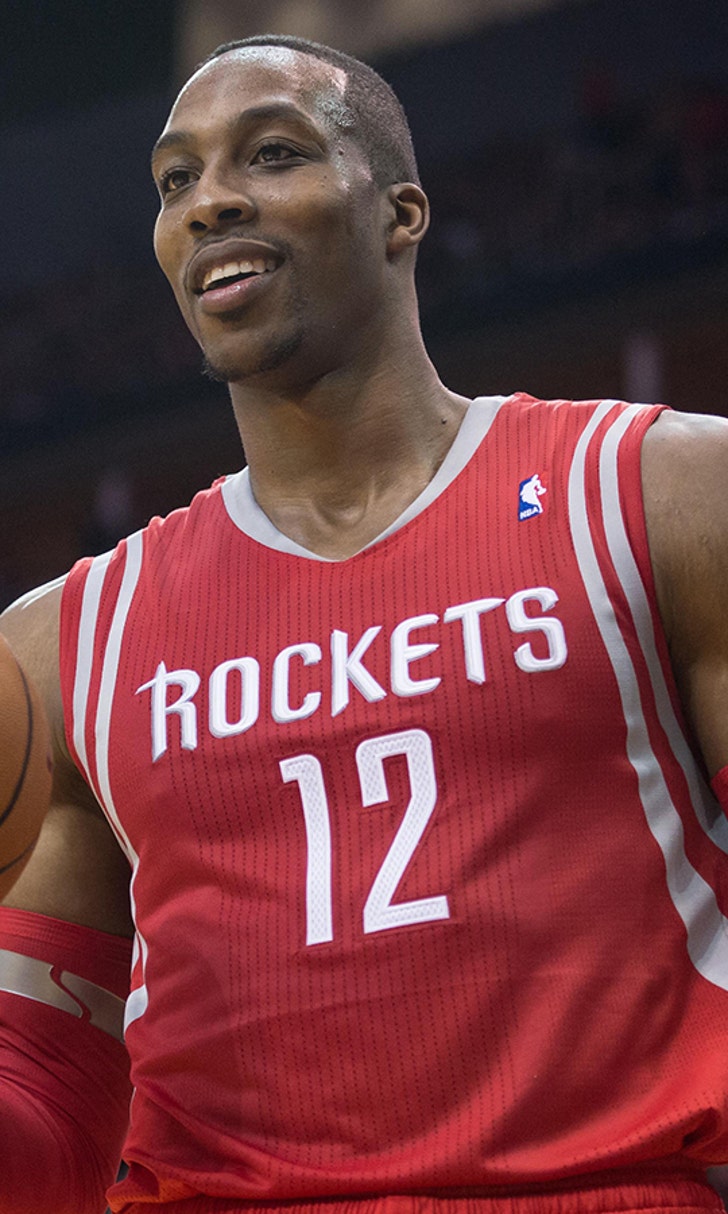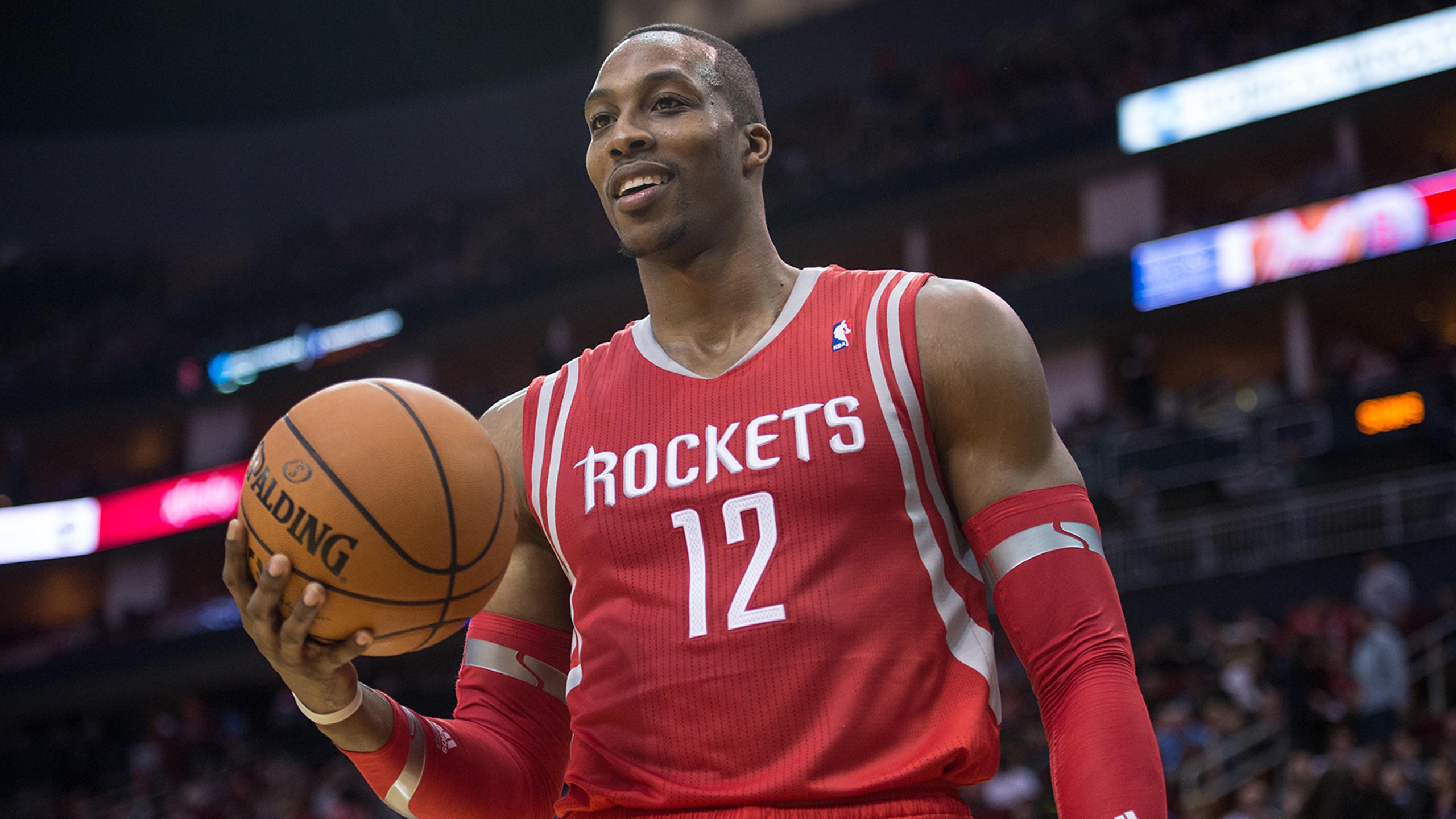 Dwight Howard returns to Staples, reflects on decision
BY foxsports • February 19, 2014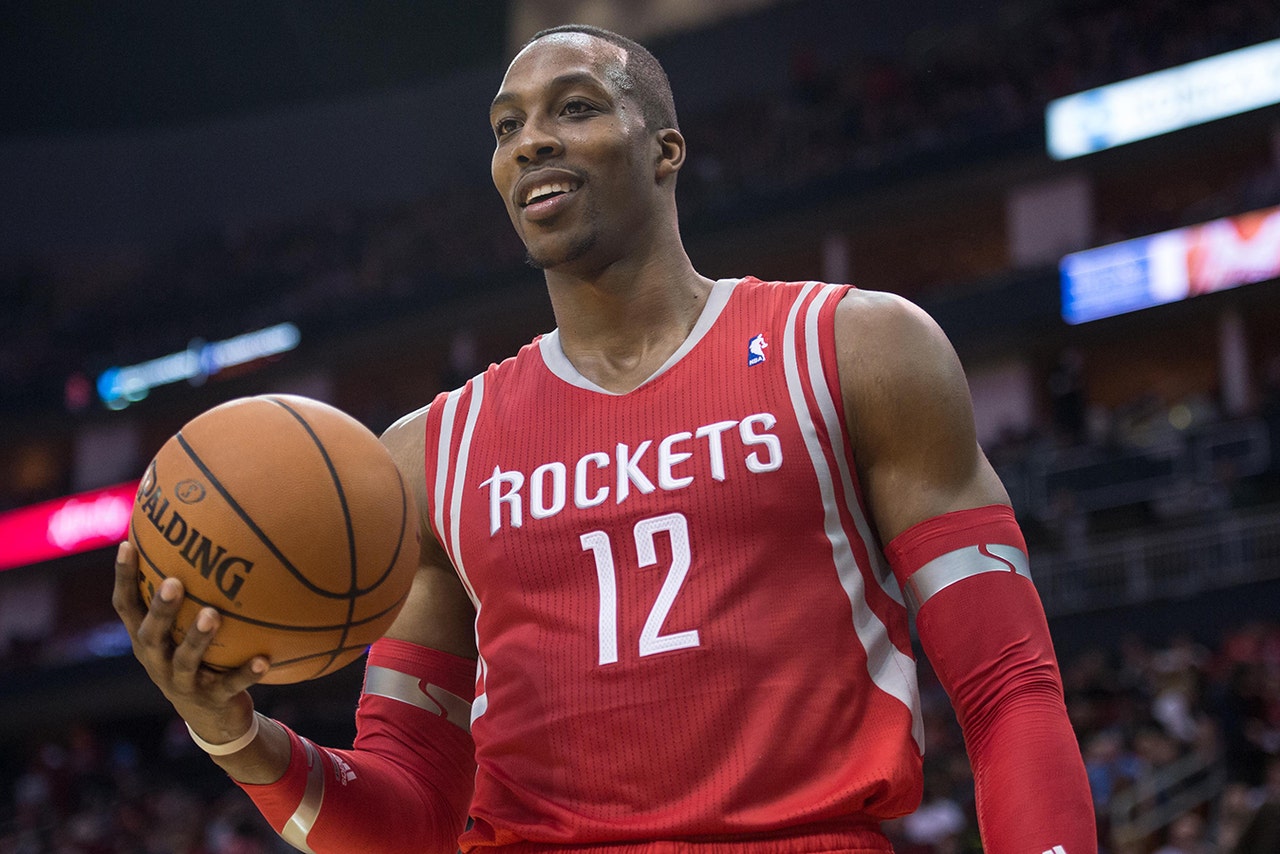 LOS ANGELES -- A happy Dwight Howard walked into Staples Center just after 6 p.m. on Wednesday to face his former team, the Lakers, for the first time in Los Angeles to a throng of media in the bowels of the arena.
Howard, his usual, jovial self, exchanged pleasantries with various media members. 
"I'm feeling great," he said with a huge grin as he headed towards the Rockets dressing room. 
Happy sums up Howard these days, and that's something Houston Rockets head coach Kevin McHale is, well, happy about.
"Dwight's a guy that when he's happy he plays better," McHale said. "He's happy. I'm glad he's playing well with us."
On Wednesday night, Howard scored 20 points and grabbed 13 boards as the Rockets crushed the Lakers 134-108.
McHale said in Howard's lone season with the Lakers, he just "couldn't move" still recovering from back surgery. 
His happiness with his role, playing second fiddle behind an aging Kobe Bryant was always in question during his short stint in Purple and Gold. 
With the Rockets, Howard's points are up slightly -- 18.8 to 17.4 he averaged last season. But his blocks are down -- 1.8 with the Rockets compared to the 2.4 blocks per game last season in Los Angeles. 
McHale said he's had talks with Howard about returning to Staples Center to face the Lakers for the first time. However, he doesn't have much advice to offer, because it's not exactly his area of expertise.
"Dwight's just got to go out and play," McHale said. "I talked to Dwight about it. He's just got to go out and play basketball. I don't know. I spent my whole career in one spot. I never had that (problem)."
---