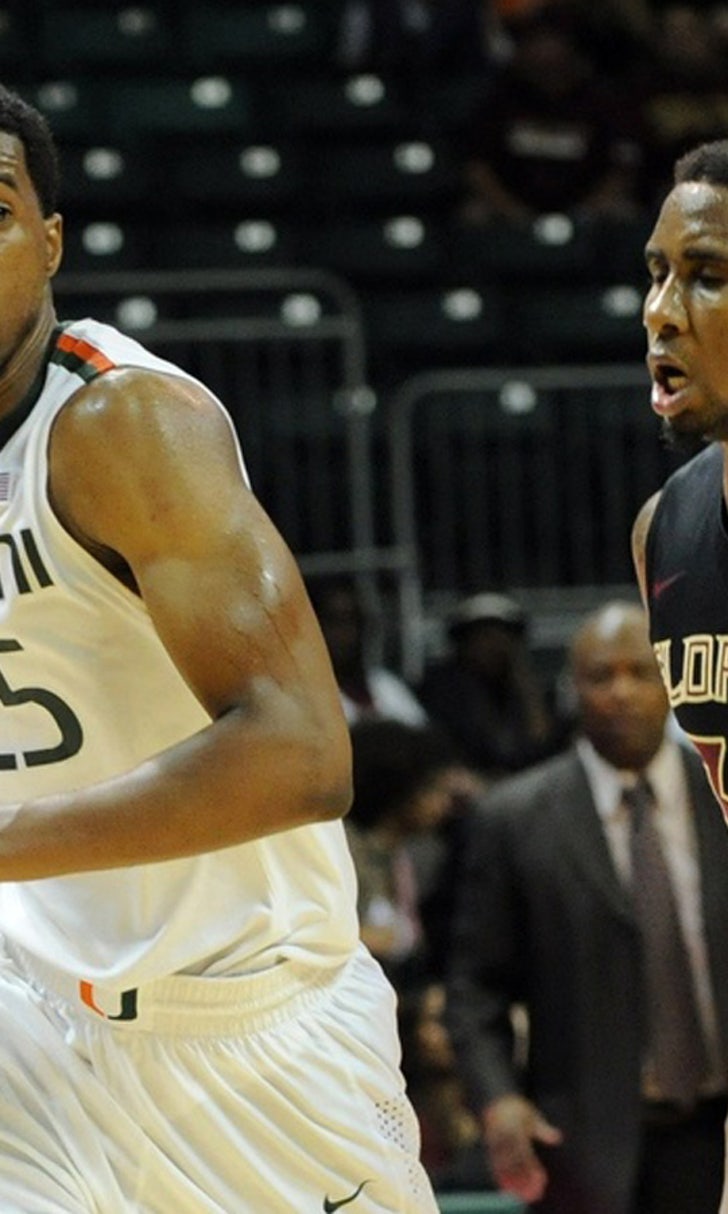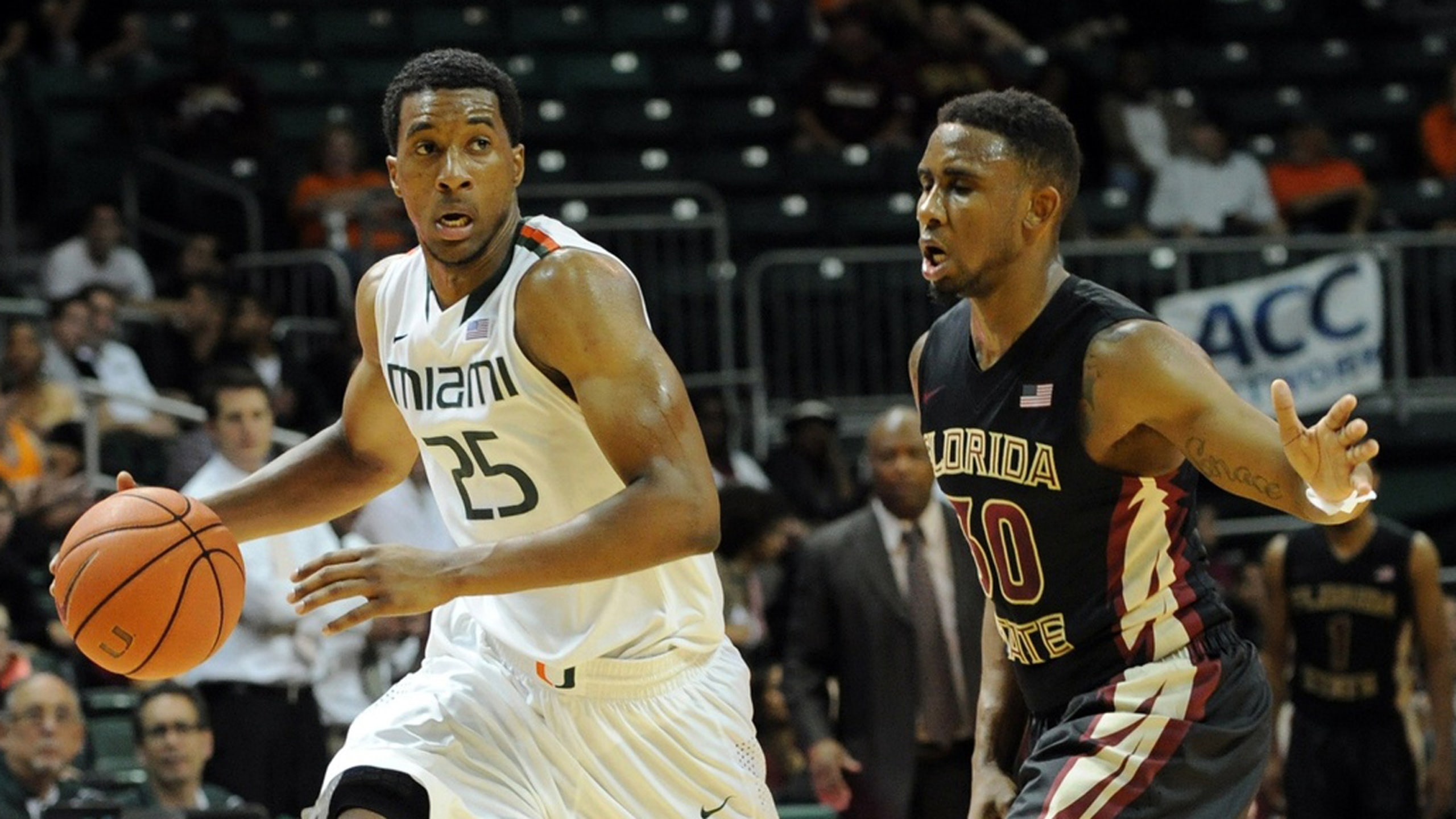 Duke at Miami game preview
BY foxsports • January 22, 2014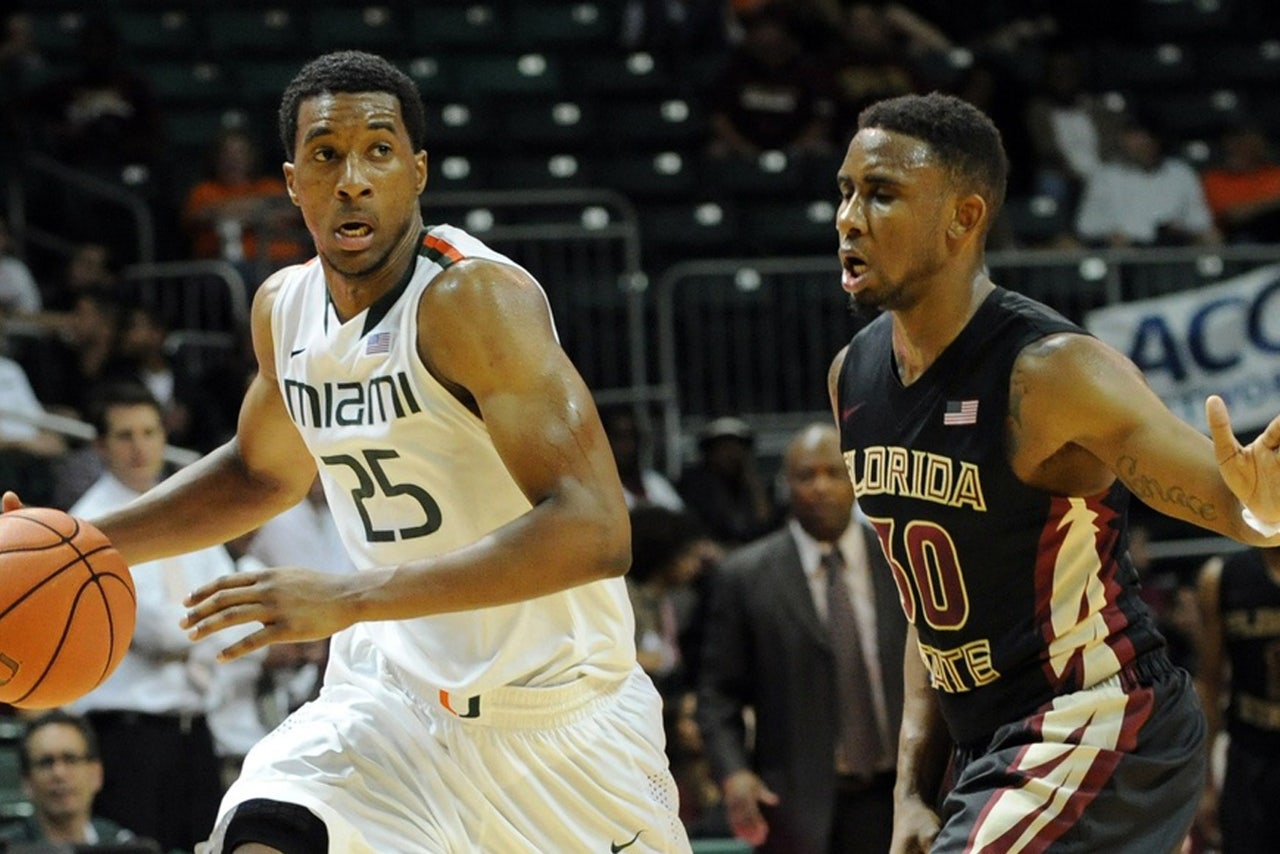 TIME: Wednesday at 7:30 p.m.
TV: ESPN2.
Duke coach Mike Krzyzewski has been wanting Jabari Parker to use his size and strength on the offensive end rather than watching him continue to struggle while playing more of a perimeter-oriented game.
Duke (14-4) got off to a disappointing 2-2 start in ACC play, due in part to Parker's struggles. The standout freshman bounced back Saturday, hitting 7 of 14 from the field and scoring 23 points in a 95-60 rout of North Carolina State.
''I thought Jabari was attacking instead of just shooting jump shots,'' Krzyzewski said. ''Changing habits is not easy, especially when you were so successful with other habits. It's just a process.''
Parker averaged 10.8 points -- far below his season average of 19.1 -- while shooting 32.2 percent over his previous five games. He hit 5 of 21 from 3-point range and got to the free throw line just 14 times in that stretch.
He hit both of his 3-point shots and made seven of his season high-tying 10 free throw attempts Saturday.
''I think I prepared better,'' said Parker, who tied the Duke freshman record for most 20-point games in a season with 11. ''Myself and the coaches, we just wanted to see me do a little bit more. If I want to be a big player and a strong piece for our team, I need to come ready to play.''
Parker's solid effort helped the Blue Devils shoot 50 percent from the field and score at least 90 points for the fifth time, prompting Krzyzewski to laud his team for what he called its best performance of the season.
Rodney Hood, who is the only player in the country to lead his conference in field-goal percentage (51.7) and 3-point percentage (45.7), hit 5 of 9 from the field and scored 11 points.
''Our team was outstanding,'' Krzyzewski said. ''We got better this week, and hopefully we can continue to do that. We're going to have to play that hard to have an opportunity to win in this league.''
Though Miami coach Jim Larranaga realizes Duke has plenty of weapons, he knows slowing Parker will be key if his squad is to pull off the upset.
''Everybody knows that Duke is a major challenge for us,'' Larranaga said. ''They have a player who the NBA scouts are drooling over and he's just a freshman. They have a lot of things going for them.''
The Hurricanes (10-7, 2-3) had won two straight meetings with Duke before falling 79-76 in the most recent matchup on March 2, 2013. They dominated the Blue Devils 90-63 on Jan. 23 in the last meeting in Florida.
Miami is a much different team than the one that reached the NCAA tournament's regional semifinals last season, but Larranaga believes it will be prepared.
''We're in the same league. We're both in the ACC,'' Larranaga said. ''It's not like we're intimidated or in awe of anybody. These kids have faced major challenges before.''
The Hurricanes are coming off a 56-42 win over Georgia Tech on Saturday, holding an opponent to 60 points or fewer for the 10th time. Larranaga switched to a zone defense this season for the first time in his long coaching career, and Miami ranks ninth in the country in scoring defense allowing an average of 58.5 points.
Duke, though, leads the ACC in scoring at 82.6 points per game.
---