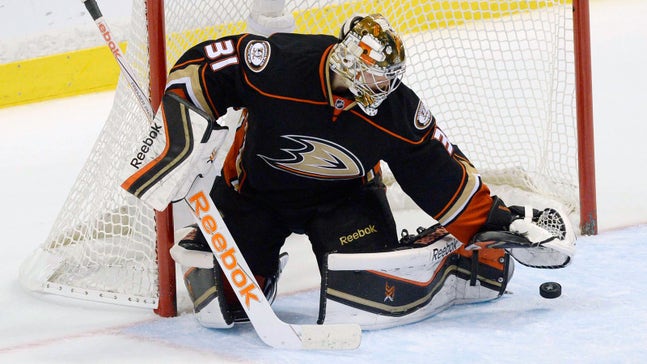 Ducks seek 3-1 lead Friday night in Calgary
Published
May. 8, 2015 12:11 p.m. EDT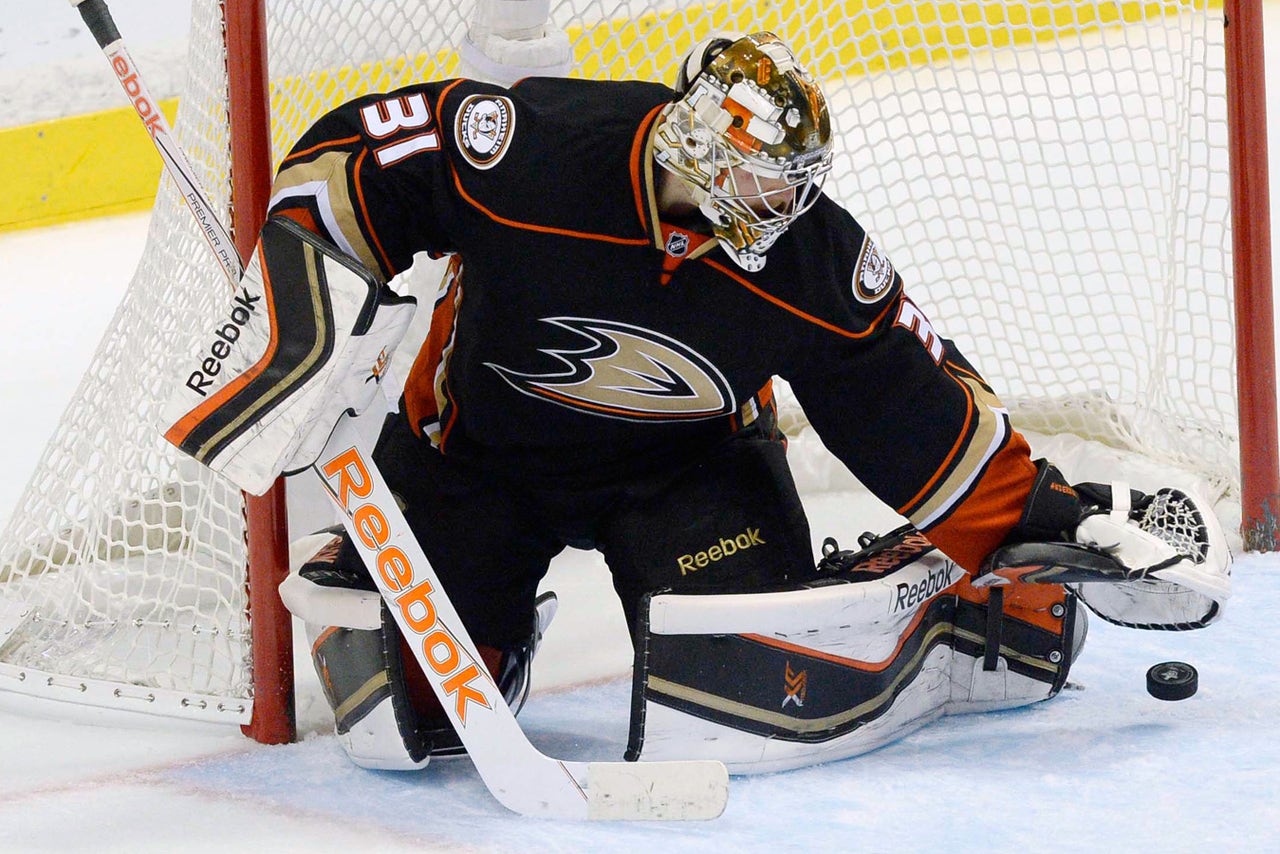 Bob Hartley's business-like approach inspired a 20-point improvement and helped the Calgary Flames reach the second round of the playoffs for the first time since they came within a victory of winning the Stanley Cup 11 years ago.
The Jack Adams Award finalist put his team right back to work after the Flames' thrilling comeback victory gave them an opportunity to tie the series Friday night in Game 4.
How did the Anaheim Ducks spend the two-day layoff after suffering their first postseason defeat? They enjoyed the wilderness in Banff, a picturesque resort town roughly 80 miles outside of Calgary, while practicing in a local rink that from the outside looks more like a cabin.
"It's good for us to get away from the city, refocus," defenseman Francois Beauchemin told the Ducks' official website. "We know we didn't play good enough to win (Game 3), but coming here to relax and re-energize, that's the reason why we came here."
The only view the Flames saw over the break was the familiar scenery between their homes and the Saddledome. That workmanlike attitude was on display in Game 3 on Tuesday, when Calgary had an apparent goal waived off in the third period, tied the score on Johnny Gaudreau's goal with 19.5 seconds remaining in regulation and won 4-3 on Mikael Backlund's point shot 4:24 into overtime.
Backlund came off the bench as the extra skater after a delayed penalty call. He and the rest of the Flames followed Hartley's lead in not expressing too much satisfaction with getting back into the series against the top-seeded Ducks.
Calgary hasn't advanced this deep into the postseason since losing to Tampa Bay in Game 7 of the 2004 Stanley Cup Final, and improvements still need to be made. The Flames put just 21 shots on net despite having six power plays, and Anaheim held a 40-19 advantage on faceoffs.
"We know we're still fighting an uphill battle," said center Joe Colborne, who scored a short-handed goal in Game 3. "We have to take care of ourselves at home here and then we have a tough task of figuring out how to solve them (in Anaheim). We can't even start looking at that until we at least tie it up here next game. We know that they're going to have a huge effort coming out knowing that was a tough loss for them. Now it's going to be a real battle for Game 4."
The Ducks realize that, too. Anaheim's first-round sweep of Winnipeg was anything but easy after it trailed heading into the third period of every contest. It coasted to a 6-1 win over the Flames in Game 1 and didn't have much trouble in a 3-0 win in Game 2 before Calgary battled back from a pair of deficits Tuesday.
Corey Perry has been Anaheim's top offensive threat with three goals and four assists in the series. His 14 points are among the most in the league in the postseason.
"It's a good thing we got (the first loss) out of the way early," said center Ryan Kesler, who has an assist in each of the last two. "You can't go 16-0. It's pretty (much) impossible. We'll get back to work."
Frederik Anderson stopped 53 of 54 shots through the first two games and had a .942 postseason save percentage before making 17 saves Tuesday.
Karri Ramo will make his third straight start for the Flames in place of Jonas Hiller, who hasn't seen the ice since being pulled early in the second period of Game 1 after allowing three goals on 14 shots.
---