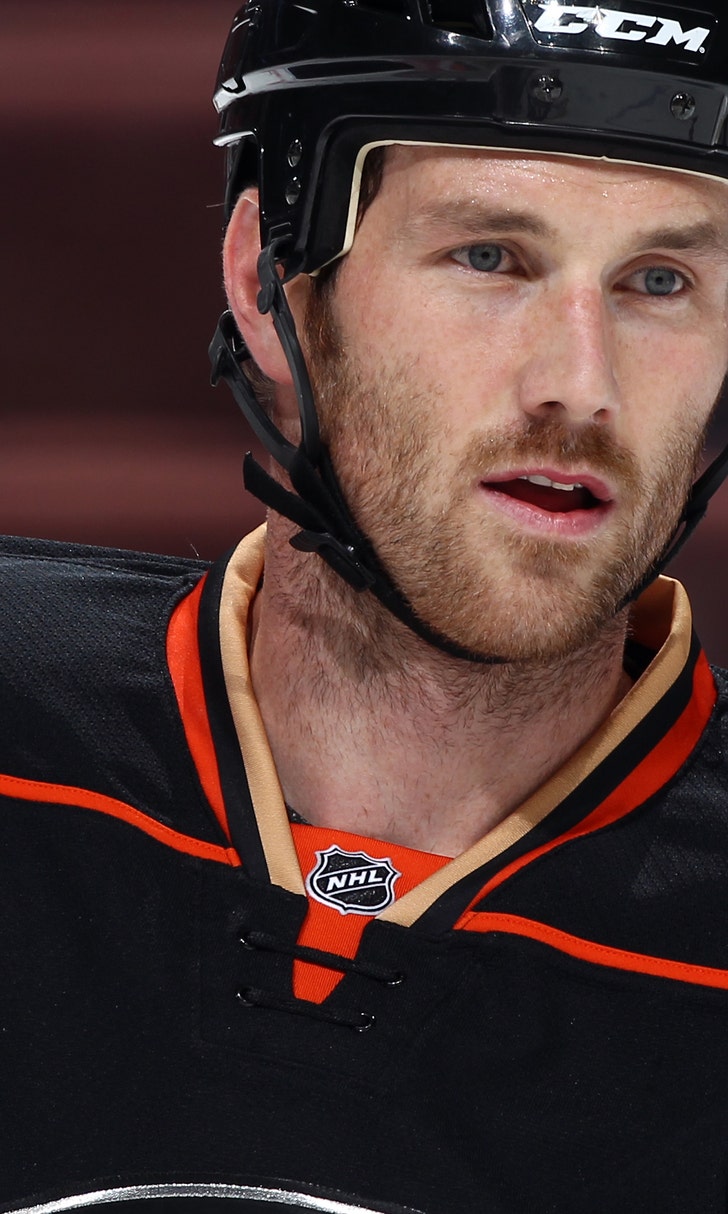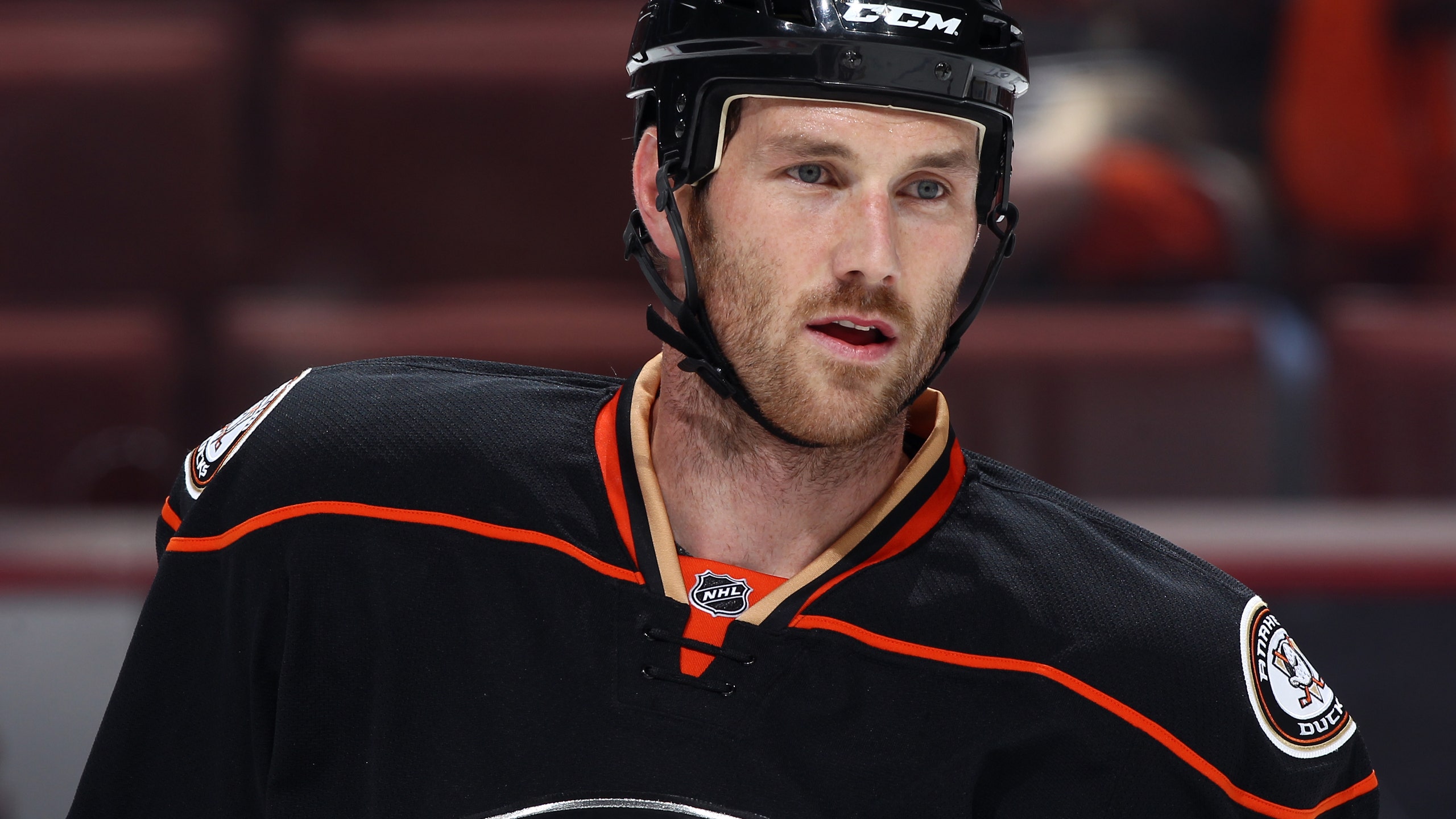 Ducks defenseman Eric Brewer eager to contribute after missing time with foot injury
BY foxsports • February 3, 2015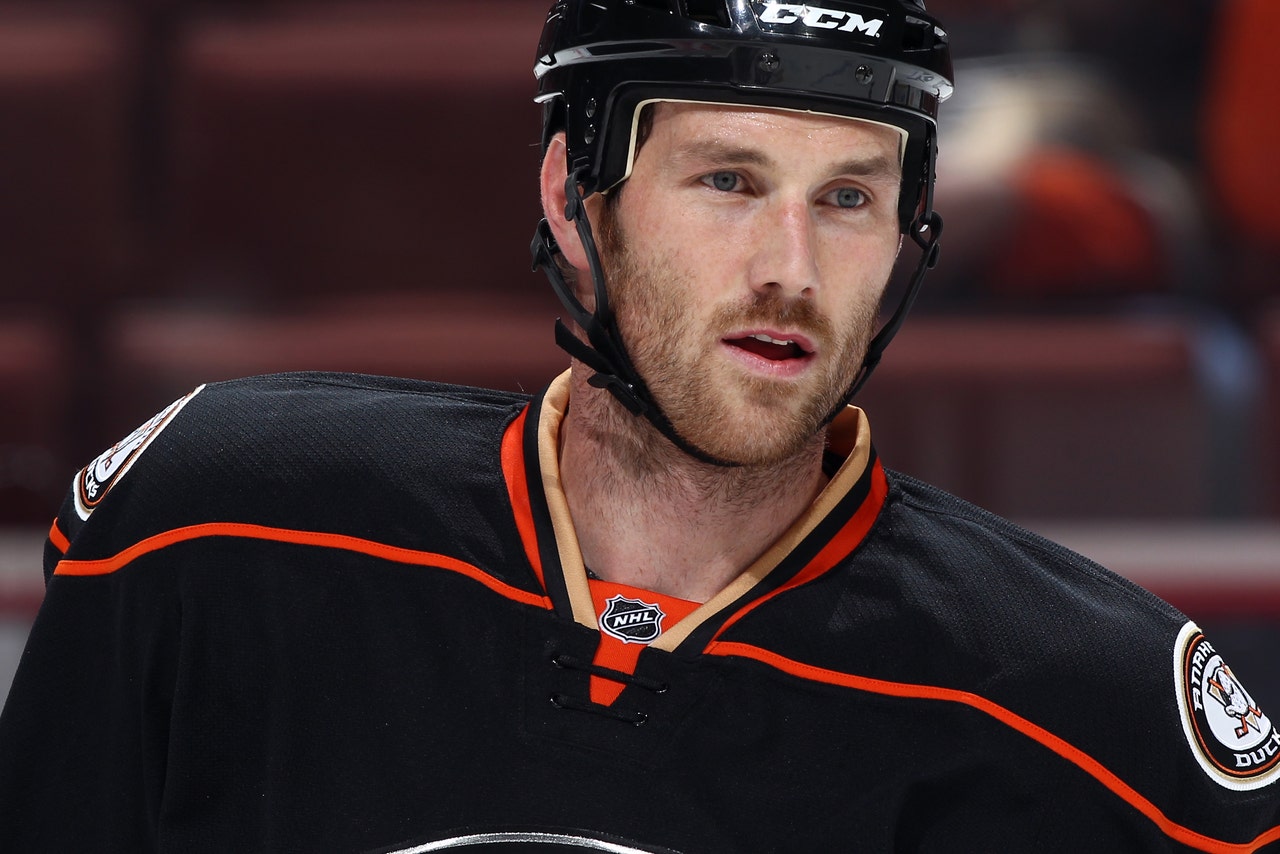 Anaheim defenseman Eric Brewer has been activated and will play in Tuesday night's game against Carolina. 
Brewer played only two games with the Ducks after coming over in a trade from Tampa Bay. He sat out the last 24 games after breaking his foot during the Dec. 1 contest against Boston. The veteran defenseman was right on track with his rehab, but on track was too long for him.
"It's been a little longer than I thought but I was taking it slow," he said. "I think you always think you're going to heal quicker than you're told. I don't know if it's actually slower than you think it is, it's just in your head."
Sami Vatanen, his skating partner in the first two games, will resume his duties next to Brewer giving the Ducks another strong puck handler at the blue line. Clayton Stoner, Vatanen's usual skating partner, will be scratched Tuesday night with an illness.
Brewer has been on the ice practicing since right before the All-Star Break. And he's been anxious to play again. The situation was unique and there was little time to get a feel for the type of game the Ducks play and where he would fit into that.
"There's been no shortage of skating. Just practicing, practicing practicing every day," he said. "I'm excited to play, for sure. I think we haven't played for a little bit so it's like, let's get out there, let's feel the game again."
Coach Bruce Boudreau isn't looking for anything in particular, but he wants to see how Brewer fits in with the team on the ice. The sample size is small since he only played in two games before getting hurt, but he played high minutes in both contests and the results were positive. Boudreau wants to see the experience show through and really, just wants to see a little more of who Brewer is.
"We haven't really had a chance to see it," Boudreau said. "Experience and the way he played in Tampa Bay, and the way he played in St. Louis because he was really good there. He's had a really good career and we expect him to bring that."
Scouting the Hurricanes
Carolina comes in as the third-worst team in the league, but the one thing that strikes Boudreau is the responsibility that coach Bill Peters forces his roster to take for their play.
"They're making all of their players accountable," Boudreau said. "Doesn't matter if you're a $7 million player or a $5 million player, you're not playing, well you're not in the lineup. Everyone is trying to get some ice time and it's working for them."
Center Eric Staal will be joined on the top line by his younger brother, Jordan. Eric leads the Hurricanes with 16 goals is second on the team with 14 assists (30 points) and through 13 games, Jordan has one goal and eight assists.
"They're both good players but I think they're both different players," Boudreau said. "I think they like playing together and I think that any time two players like playing together and they're both big and can skate, they make it imposing for the other team."
---