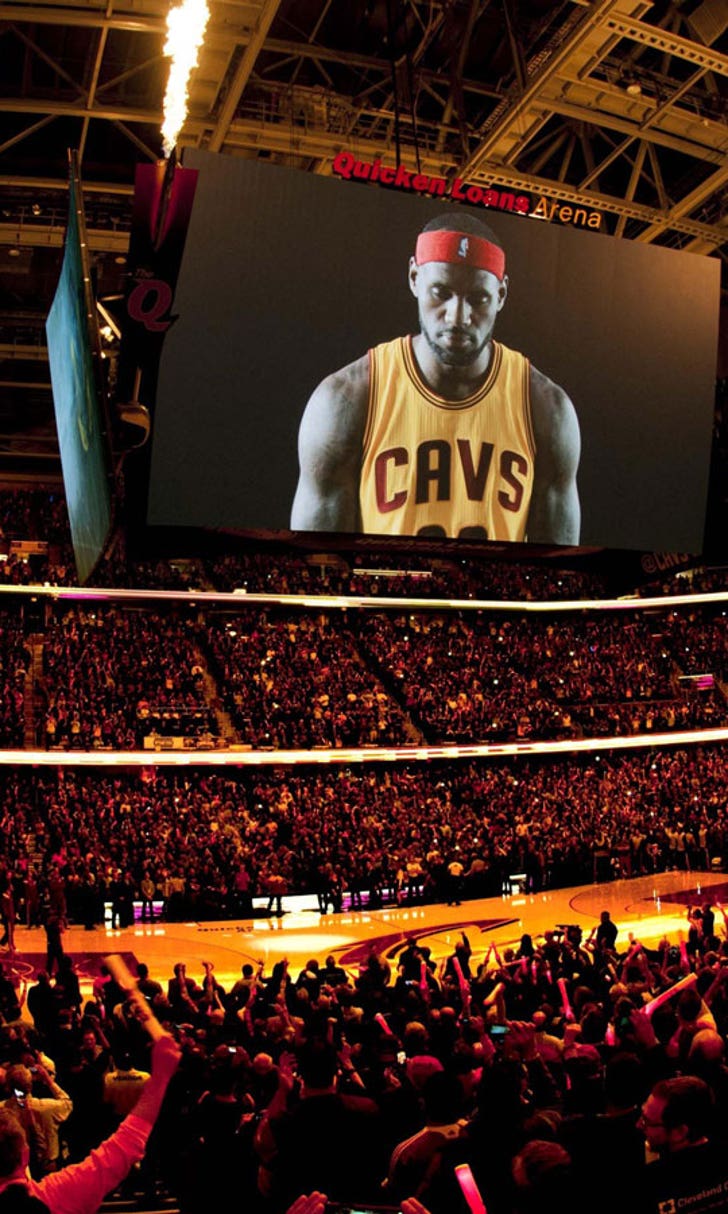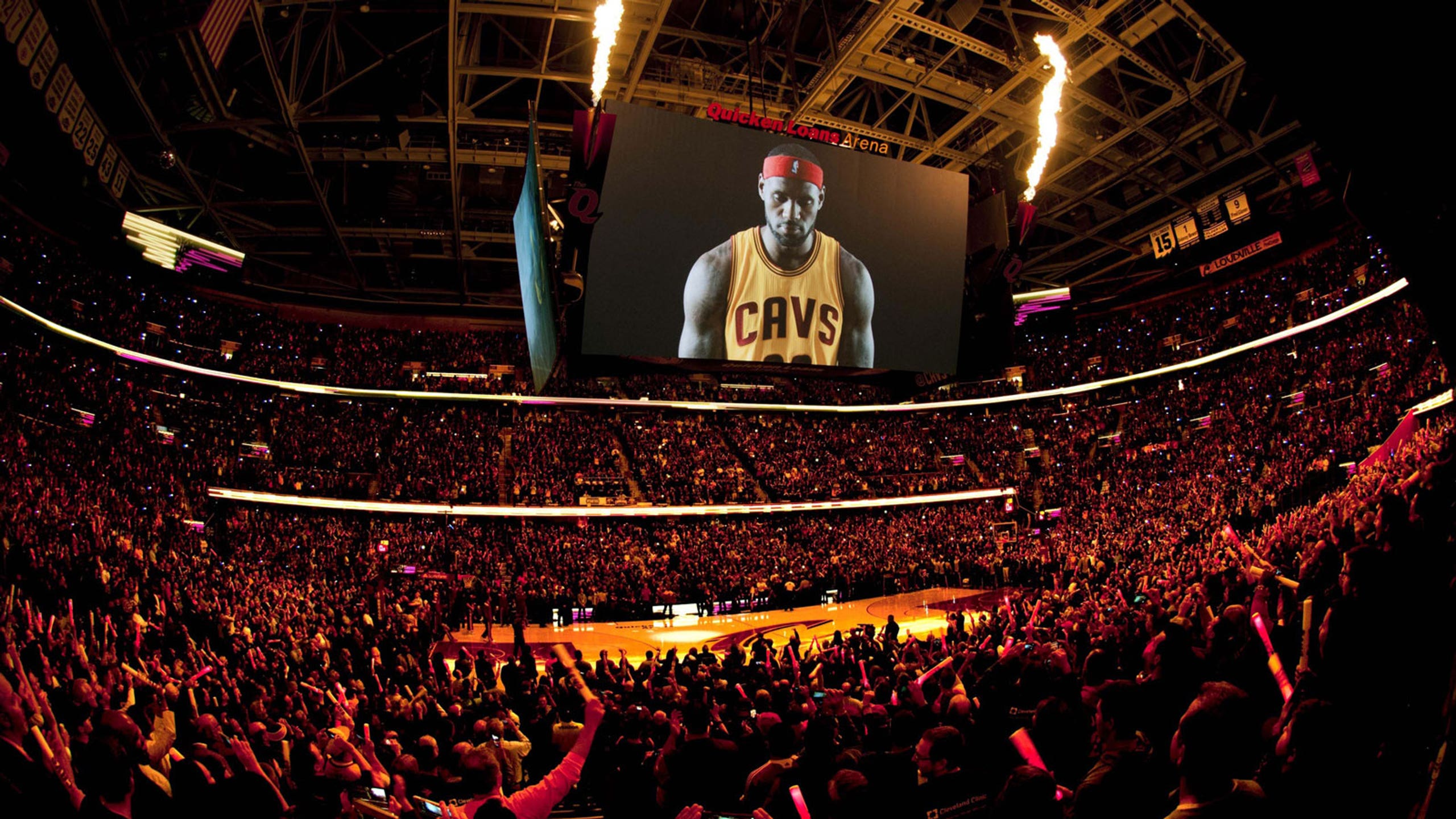 Dribbles: Cavs merely need to avoid boredom vs. Sixers
BY foxsports • February 2, 2015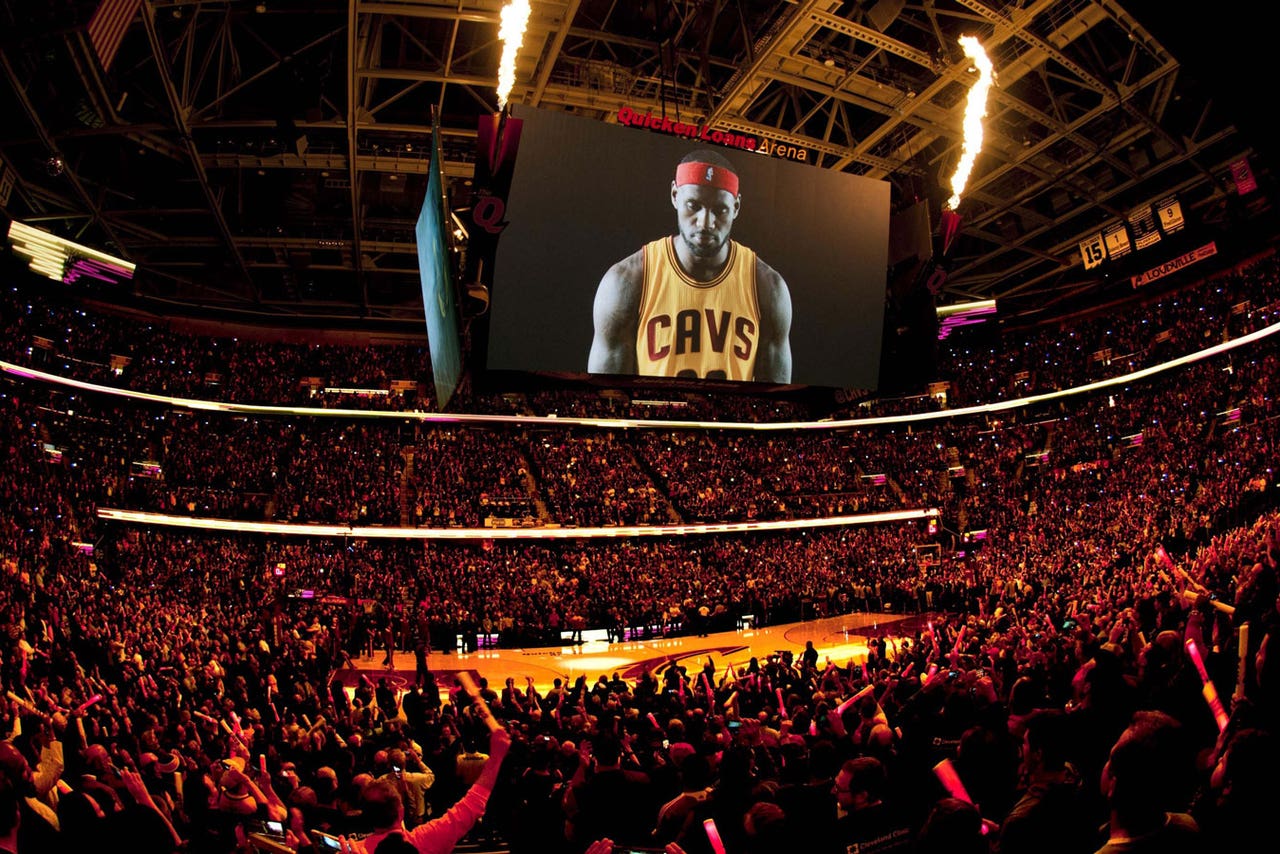 Tipoff: Quicken Loans Arena, Cleveland, 7 p.m.
Records: Cavaliers 29-20; 76ers 10-38.
TV: FOX Sports Ohio. Radio: WTAM 1100, 100.7 WMMS, 87.7 FM La Mega, AM 1590 WAKR (Akron)
Projected Starters
Sixers: C Nerlens Noel; PF Robert Covington; SF Luc Mbah a Moute; SG JaKarr Sampson; PG Michael Carter-Williams.
Cavaliers: C Timofey Mozgov; PF Kevin Love; SF LeBron James; SG J.R. Smith; PG Kyrie Irving.
Injury Report
Cavaliers: C Anderson Varejao (Achilles) out.
Sixers: SG Tony Wroten (knee) out; G/F Jason Richardson (knee) out; C Joel Embiid (foot) out.
Dribbles
1. The Cavs basically just have to avoid boredom. They're considerably better than the Sixers in every way imaginable. Hopefully for the Cavs' sake, a Super Bowl Sunday of rest served them well. They looked dead tired in sort of sleepwalking their way to a 16-point win over the terrible Timberwolves on Saturday.
2. I'll be honest, I barely even know who plays for the Sixers anymore. I don't see how losing all the time really benefits a team. This whole "tank for lottery picks" never really works. What it should actually be called is "GM of team that stinks tries to cover his butt by selling foolish plans."
3. The truth is, some teams are just bad. Why do we struggle saying it, or come up with excuses? For the four years prior to this, it was the Cavs. They sold their fans on "assets" and "building through trades." It never worked and it wasn't going to. GM David Griffin got the job full-time and changed that thinking to "win as much as you can now." Then LeBron James joined the team. That tends to help.
4. When I was a kid, it seemed like the only four teams in the league were the Sixers, Lakers, Knicks and Celtics. Only the Celtics aren't an utter embarrassment this season. I never thought I'd see the day when the Hawks and Warriors were tearing up the league, and the NBA's traditional powers were all in the tank.
5. In the Sixers' defense, they are playing better recently. They won two straight before falling to the Hawks on Saturday. And they gave the Hawks all they could handle, overcoming a 20-point deficit to take the lead with three minutes left in the game. Then the Hawks closed on a 10-2 run to push their remarkable winning streak to 19.
6. Read: The Cavs should try to avoid the complacency experienced by the Hawks -- the type of complacency that's so easy to experience when you play a clearly inferior opponent.
7. The Cavs have scored 100 or more points in 10 of their last 11. They're 23-4 when they hit 100 and 22-1 when they score 102 or more.
8. Defensively, the Cavs have been even better. None of their previous eight opponents has reached 100 points. During those eight games, Cavs opponents are shooting a combined 40.2 percent and scoring 92.9 a game.
9. Remember when I wrote the Cavs were capable of going on a winning streak of 10-12 games in January/February? Remember when I repeatedly told you not to be concerned with the Cavs in November/December? Remember when I insisted not to even bother worrying about the Cavs until after the All-Star break? Yeah. You're welcome.
10. Frankly, I didn't expect the Cavs to find their stride until late February. They'll hit another speedbump. It's unavoidable during an 82-game season. But we can see now that they're capable of big things in April, May and perhaps June. So sit back, grab a snack and enjoy the ride. It's gonna be going for a while.
11. Sixers coach Brett Brown on playing the star-loaded Cavs in Cleveland: "It's Hollywood sort of with snow."
12. Like LeBron James, Sixers guard JaKarr Sampson is a product of Akron St. Vincent-St. Mary High School. Sampson led the Fighting Irish to the state championship in 2009 before playing his college ball at St. John's. He did not get drafted, but when it comes to these Sixers, that hardly matters. If you're tall and can dribble, you've got a shot. Sampson is averaging 4.0 points in his first pro season.
---