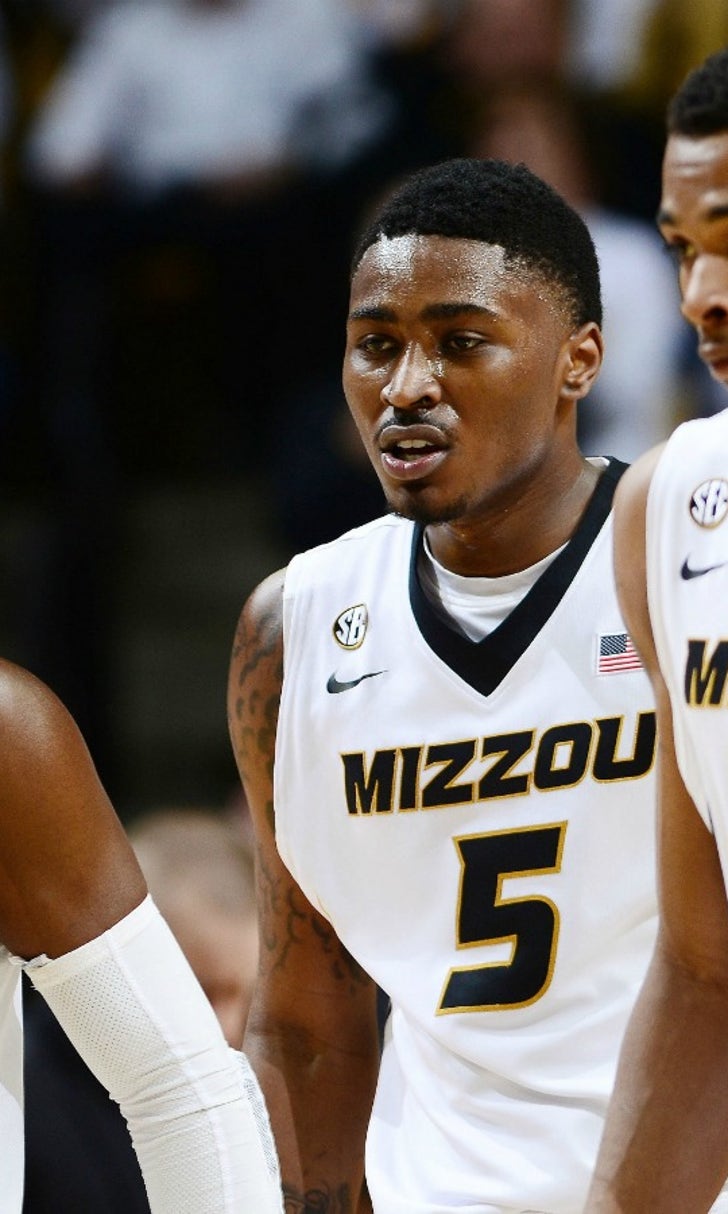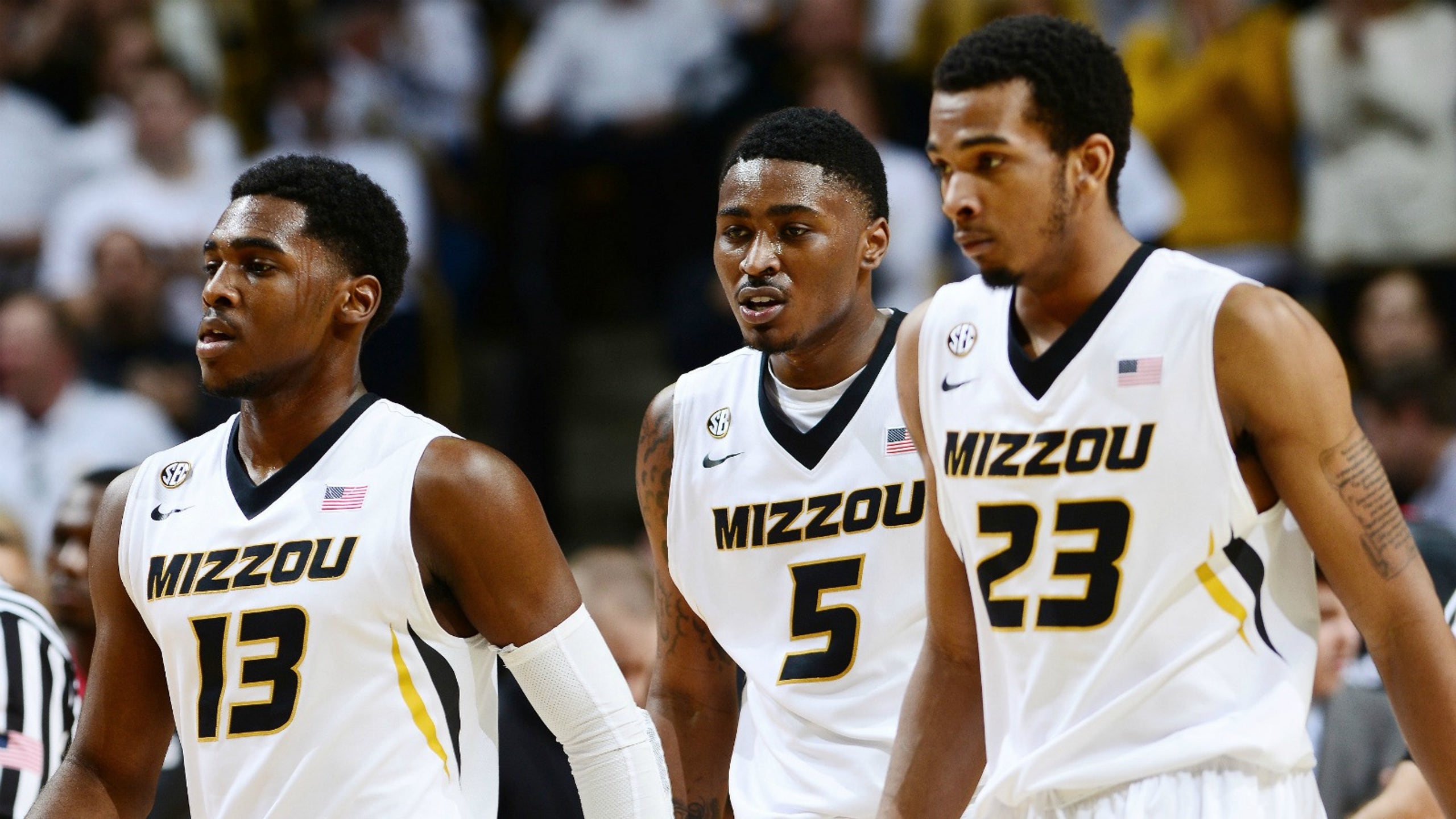 Downward trend must change -- quickly -- for Missouri's flailing freshmen
BY foxsports • February 1, 2015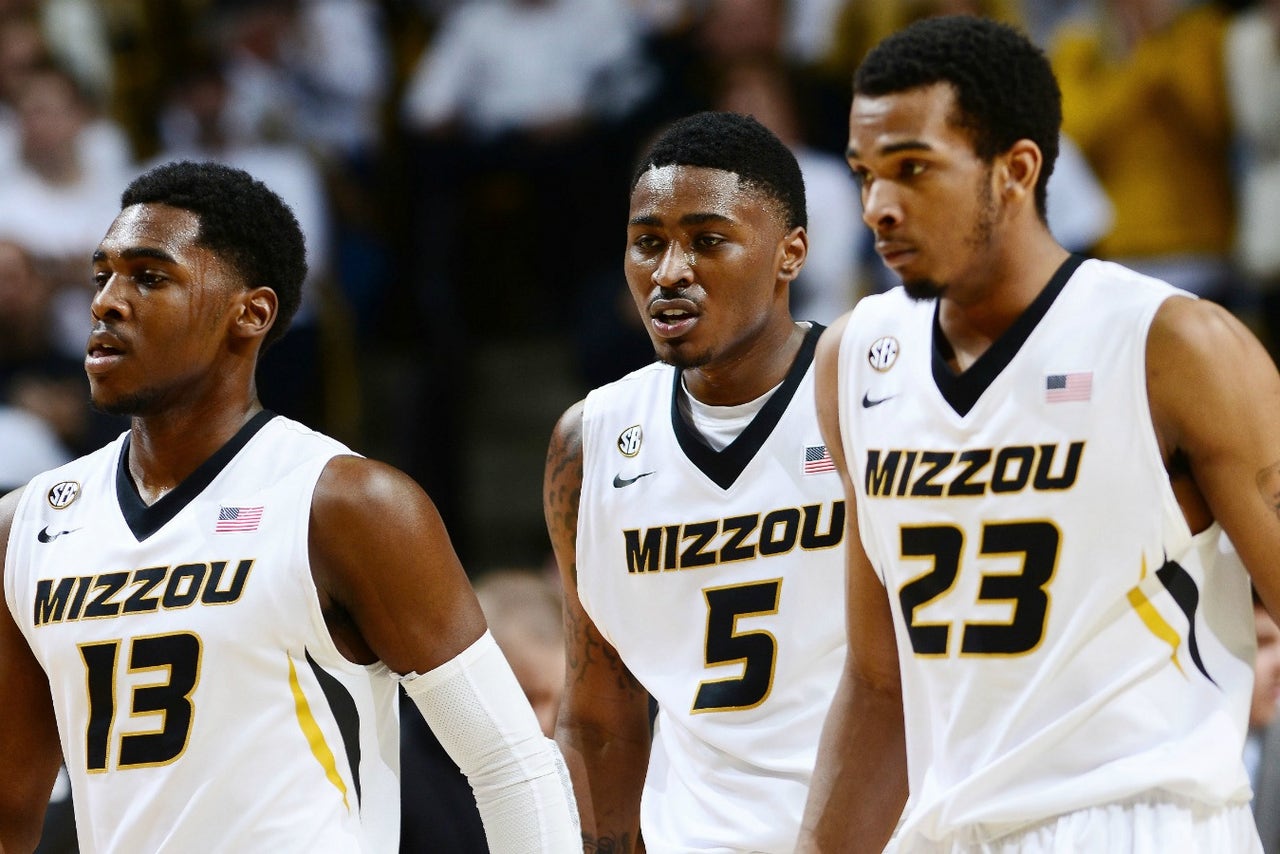 COLUMBIA, Mo. -- Missouri's freshmen have virtually nowhere to go but up after a dismal performance Saturday afternoon.
That's about the only silver lining for the four young Tigers who saw the court against Ole Miss in a 67-47 rout. Namon Wright, Jakeenan Gant, D'Angelo Allen and Montaque Gill-Caesar combined to shoot four of 25 from the field, go zero for four from the free-throw line and score just eight points to go with four turnovers.
Even generally optimistic Missouri coach Kim Anderson couldn't find any positive things to say after his team's seventh straight loss, Mizzou's longest such streak since the 1992-93 season. It's not as if the Tigers' freshmen are solely to blame, but their recent struggles have certainly been a contributing factor.
"They played like freshmen today," Anderson said. "Some days they play like juniors and seniors, so I'm not putting it on them. I'm just saying we should be more mature now than we demonstrated today."
These four are still seemingly nowhere near the recent immaturity levels of freshman guard Tramaine Isabell, who didn't even get to watch from the bench Saturday because of recent behavior toward coaches and teammates. Based on how harshly Anderson spoke of Isabell when addressing the suspension, it seems unlikely he'll be returning to the court anytime soon.
If things don't turn around quickly, Mizzou coaches will have to work hard to make sure their entire young team doesn't spiral out of control. This much losing can't be easy for 18- and 19-year-old players who've mostly been the stars of winning basketball programs their entire lives.
Gill-Caesar stands out as an exception to that rule, since he played alongside former Jayhawk and current Minnesota Timberwolves star Andrew Wiggins for much of their high school careers at Huntington Prep. It looked as if Gill-Caesar might emerge as Mizzou's leading scorer after he poured in an average of 13.6 points and scored less than nine only once in his first nine games with the Tigers. Unfortunately, a dramatic drop-off -- which started before a back injury sidelined him for three games -- has decreased his scoring average to 9.8 points per game.
Gant, Georgia's 2014 Mr. Basketball, got off to a similarly hot start when he made his debut following a nine-game suspension for eligibility concerns. After providing a spark off the bench and then earning six straight starts, the 6-foot-8 forward has seen fewer than 10 minutes and failed to score in three of his past four games.
Wright, 20, is the oldest of the group and has often been a starter in name only, averaging fewer than 17 minutes in his past four games. Allen, meanwhile, has missed all 18 field-goal attempts over his past six games, and the 6-7 forward went zero for four from the free-throw line against Ole Miss.
"Believe it or not, I remember me when I played a long time ago that when you're a freshman, you have peaks and valleys and at some point, you hit a wall," Anderson said. "I don't care who you are, you hit a wall and you've got to be able to fight that off."
The problem for Mizzou is that all these freshmen appear to have hit that wall at the same time, and it's unclear whether the Tigers have a real leader to guide their young teammates over the top. Whether it's coaches or players, someone must step up and find a way to get Mizzou's talented freshmen back on track.
If they don't, they stand to lose more than just this season.
You can follow Luke Thompson on Twitter at @FS_LukeT or email him at lukegthompson87@gmail.com.
---