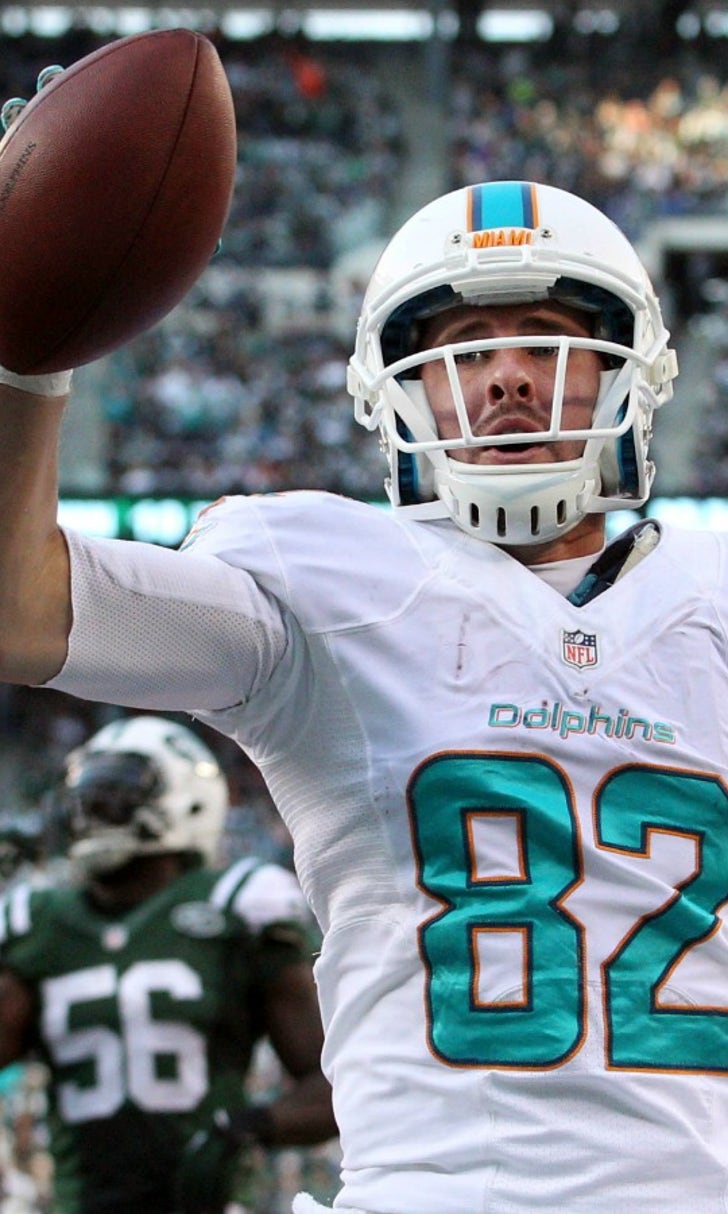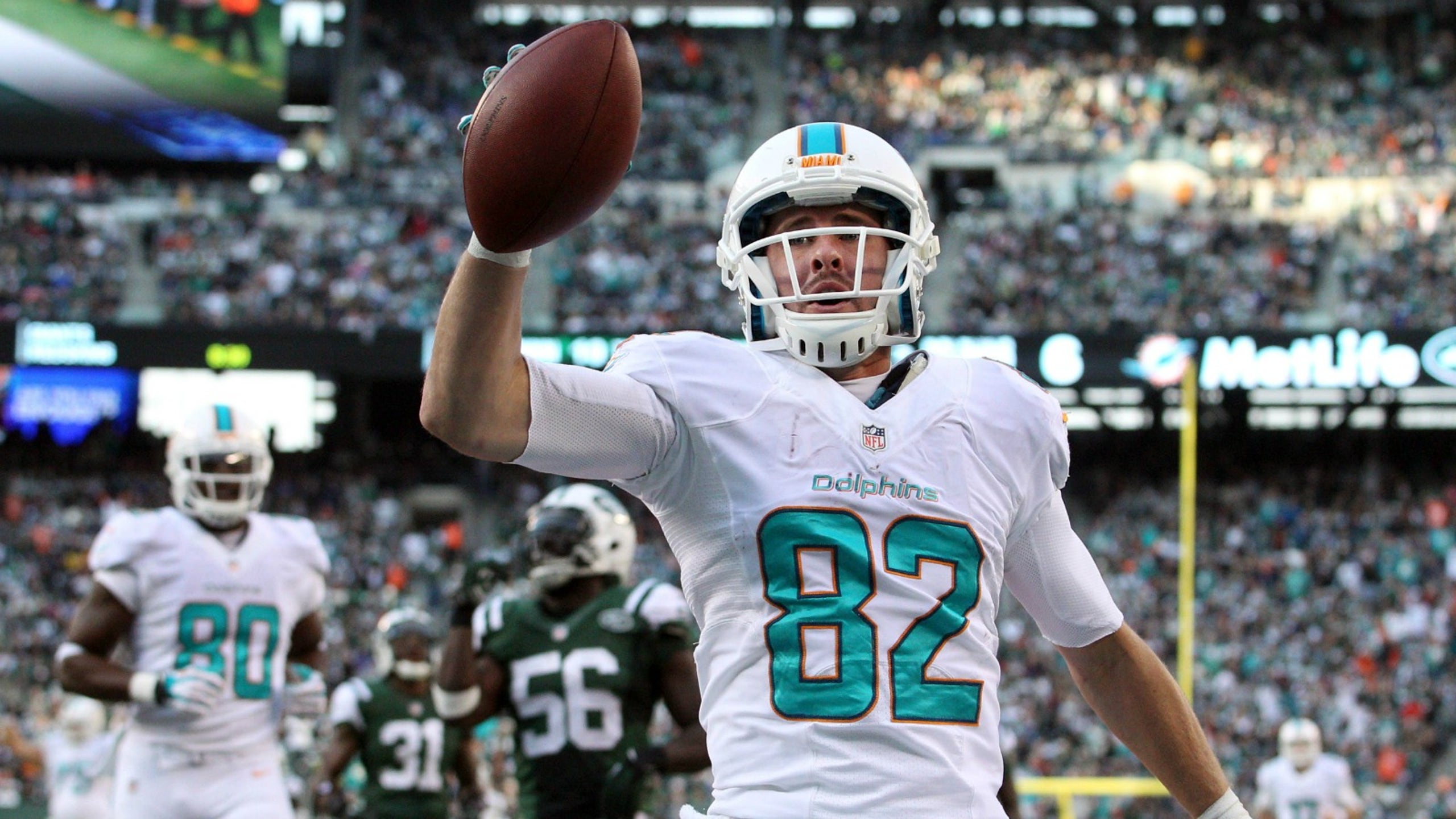 Dolphins' receivers expectations come up short in 2013, more depth needed
BY foxsports • February 2, 2014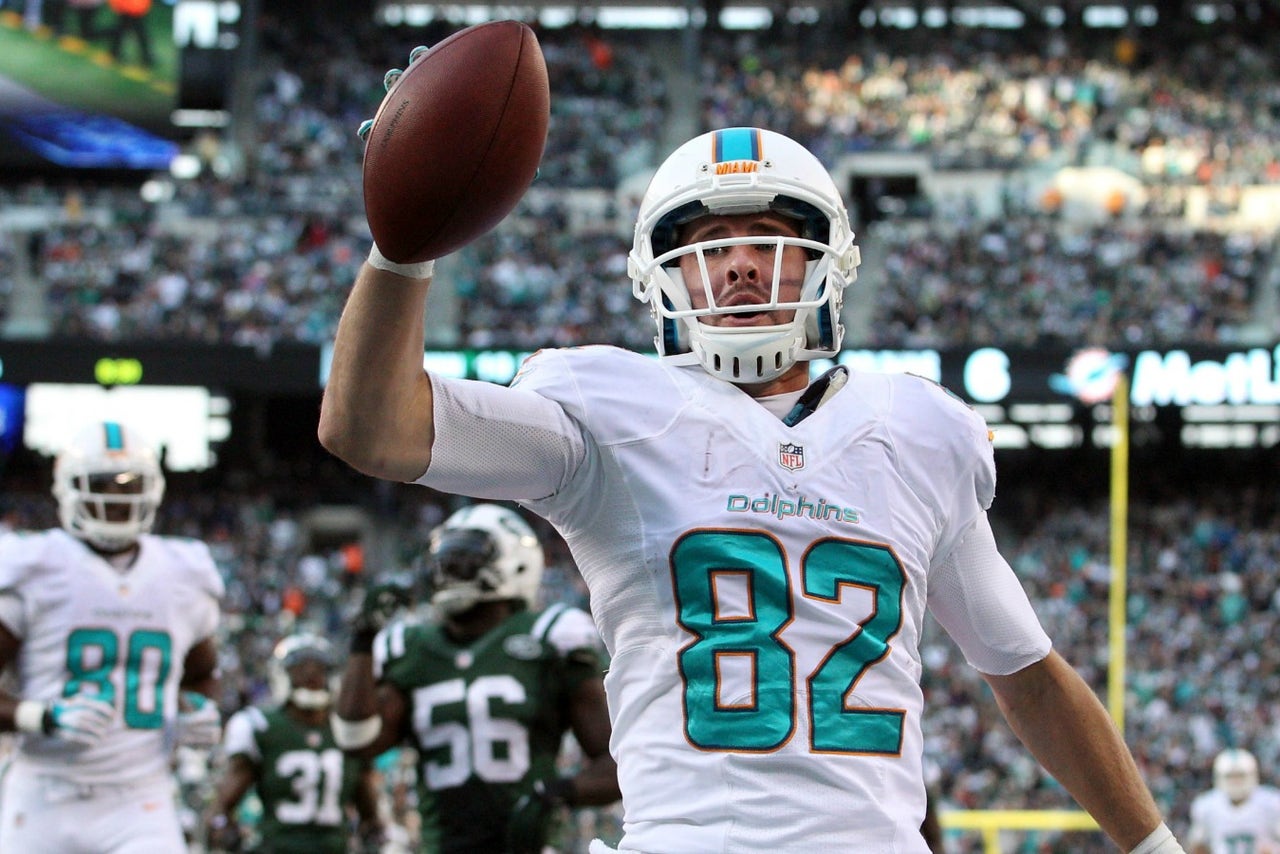 The Miami Dolphins entered the 2013 season with great expectations for their receiving corps.
Mike Wallace, Brandon Gibson and tight end Dustin Keller all were signed as free agents to join Brian Hartline in forming what appeared to be a quality group.
Unfortunately for Miami, Keller suffered a season-ending knee injury during the preseason. He's a free agent again.
Armon Binns, who had been expected to compete for playing time, also suffered a season-ending knee injury and was put on injured reserve.
Gibson lasted until Week 8 before also being lost for the remainder of the season with a knee injury.
Then there was Wallace, who, although healthy all season, struggled to develop a strong rapport with quarterback Ryan Tannehill.
The Dolphins' passing offense ranked 20th overall with 222.9 yards per game -- disappointing following the team's offseason haul. But there were unexpected problems -- i.e. unstable line play, poor running game -- that hurt the air attack.
STARTERS
Brian Hartline, WR -- Solid and sure-handed, he was the team's leading receiver (76 catches, 1,016 yards, 4 touchdowns) and became Tannehill's go-to guy. He produced a second straight 1,000-yard season before suffering a torn PCL in his left knee against the New York Jets in the season-finale loss. Surgery was not required and he's expected to be ready for the start of training camp.
Mike Wallace, WR -- Miami's most-publicized offseason acquisition when he left Pittsburgh to sign as a free agent, Wallace had 73 receptions for 930 yards and 5 TDs.  The aforementioned offensive issues and Tannehill's inconsistent deep throws played a part in him failing to become a steady home-run threat. It'll be up to new offensive coordinator Bill Lazor to try and utilize Wallace's big-play capability more often in '14.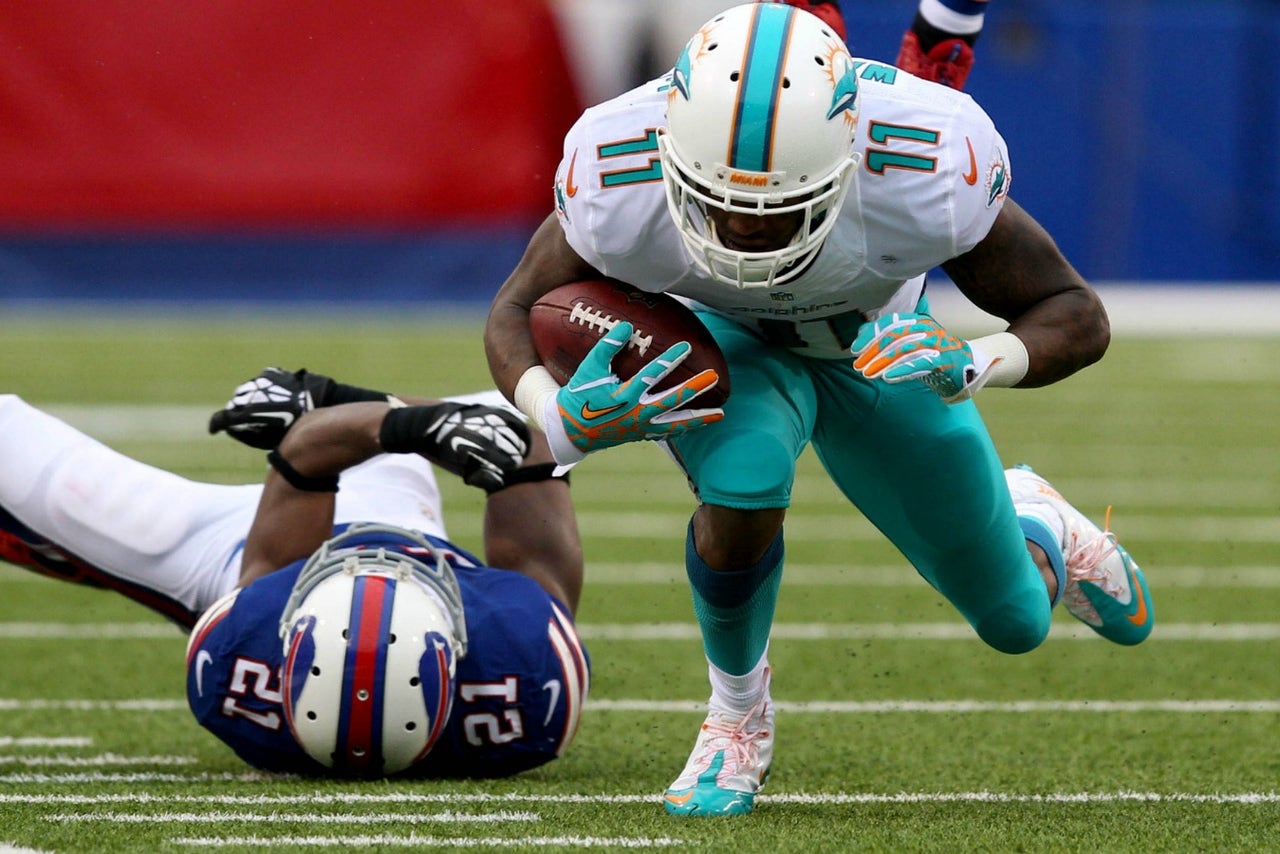 After 73 receptions for 930 yards and five touchdowns, Mike Wallace (11) will be looking for an even more productive season in 2014.
Charles Clay, TE -- Clay stepped up after Keller's absence forced Miami to find a replacement among a young trio (with Michael Egnew and Dion Sims) of tight ends. Formerly more of an H-Back, Clay had 69 catches for 759 yards and 6 TDs. His productions could mean the Fins won't be as desperate to find a high-priced tight end this offseason.
BACKUPS
Brandon Gibson, WR -- Gibson signed to play the slot and fan-favorite Davone Bess was traded to Cleveland. It appeared Gibson and Tannehill were becoming a bit of a tandem before the receiver got hurt. His 30 catches for 326 yards included 3 TDs and several key third-down receptions.
Rishard Matthews, WR -- He had some nice moments after replacing the injured Gibson. Matthews, who caught passes from Colin Kaepernick at Nevada, finished with 41 catches for 448 ears and 2 TDs. The 2012 seventh-round pick could be deemed a more affordable ($570,000) long-term solution in the slot than Gibson ($2.7 million) next season.
Michael Egnew, TE -- After struggling as a rookie in '12, Egnew showed promise in 2013 despite only 7 catches for 69 yards and no scores. The 6-foot-5, 255-pounder proved to be a good blocker, either on the line or in the backfield as the de facto fullback.
Dion Sims, TE -- Last year's fourth-round pick from Michigan State finished his rookie season with 6 catches, 32 yards and a TD. As with Egnew, the 6-4, 262-pound Sims was given opportunities to develop as a blocking tight end. Both he and Egnew will need to show Lazor and new general manager Dennis Hickey they deserve to stick.
POSSIBLE FREE-AGENT TARGETS
Clay's emergence helps reduce the urgent need to use a high-round draft pick or big money to secure a tight end. Still, the Dolphins likely won't sit back believing one productive season is reason to stand pat. If healthy, Keller could be re-signed. Former Green Bay Packers tight end Jermichael Finley likely will take a one-year deal if healthy after spinal surgery in November. Baltimore's Dennis Pitta, New Orleans' Jimmy Graham and Detroit's Brandon Pettigrew could be available but might be franchise tagged by their current teams.
If Miami looks for a slot recover, options include Philadelphia's Riley Cooper, Pittsburgh's Emmanuel Sanders and New England's Julian Edelman.
BEST DRAFT OPTIONS
The draft could be where Hickey looks for depth at both receiver and tight end, though not until middle to late rounds because Miami has more other needs (e.g. offensive line, running back). The presence of many underclassmen makes this a position of quality and quantity.
Vanderbilt's Jordan Matthews, Florida State's Kelvin Benjamin, Penn State's Allen Robinson, Oregon State's Brandin Cooks, LSU's Jarvis Landry and Ole Miss' Donte Moncrief might be available in the third or fourth round if Miami wants to select a receiver that early.
Tight ends such as Georgia's Arthur Lynch, Iowa's C.J. Fiedorowicz and Fresno State's Marcel Jensen also could be available there.
FINAL THOUGHT
Hickey and his staff likely will look to add depth and competition at both the receiver and tight-end positions via the draft and/or free agency. While the Dolphins have more pressing needs, injuries to Keller, Gibson and Binns this season reinforced the importance of having quality reserves.
You can follow Charlie McCarthy on Twitter @mccarthy_chas or email him at mac1763@bellsouth.net.
---