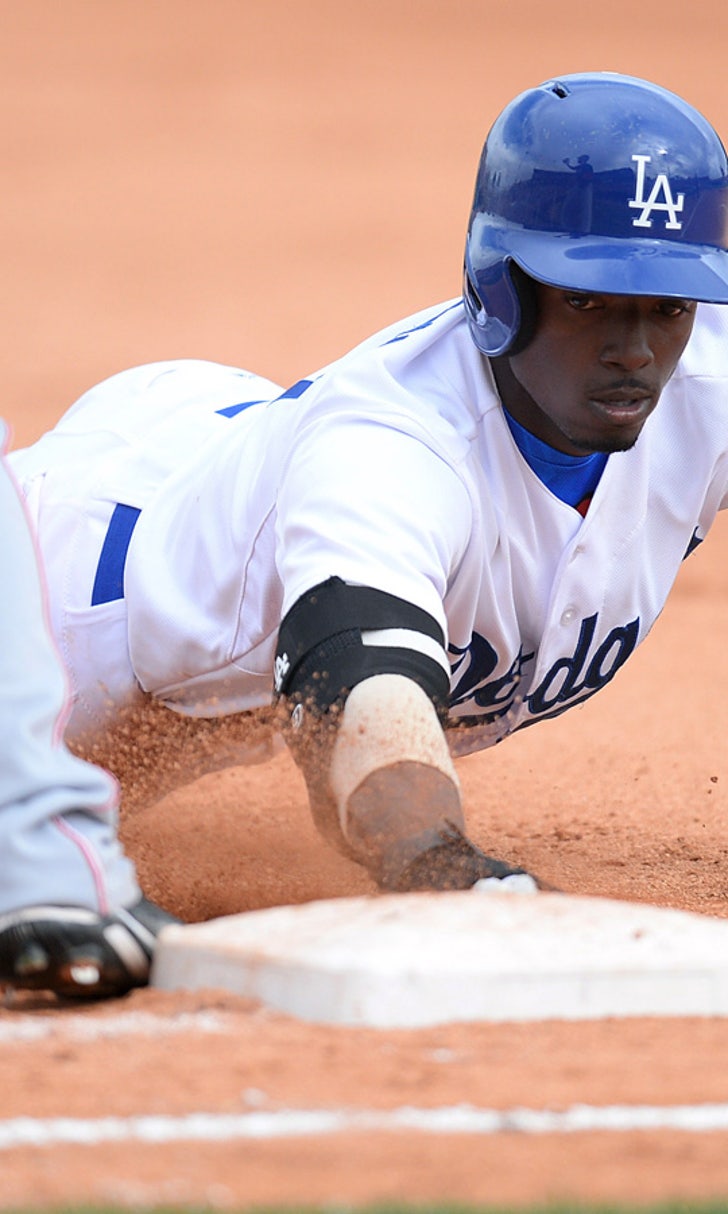 Dodgers split-squad beats Padres 5-4
BY foxsports • March 15, 2014
GLENDALE, Ariz. (AP) -- Dee Gordon is using his speed to earn a trip to Australia with the Los Angeles Dodgers.
Gordon had a leadoff triple in Los Angeles' two-run first, and a split-squad of Dodgers beat the San Diego Padres 5-4 on Saturday.
Gordon, who figures to be the Dodgers' second baseman for their season-opening series in Australia from March 22-23 against Arizona, also stole second base in the second inning. He has nine steals in nine attempts this spring.
"All along, my goal here has been to be on that plane to Australia," Gordon said.
Julio Urias, a 17-year-old prospect from Mexico, got the start for Los Angeles and struck out two in a hitless inning. He had nine strikes in 14 pitches.
"I wasn't nervous," Urias said through an interpreter. "I was just happy to have the chance. Pitching for the Dodgers has always been my dream."
Urias signed for $450,000 last year. He went 2-0 with a 2.48 ERA in 18 starts for Single-A Great Lakes last season.
He said his goal is to "finish this season in the big leagues, or at least in Double-A"
Starting times
Padres: Joe Wieland was charged with five runs and six hits in 2 1-3 innings. He walked five and struck out two.
"I just had trouble with my command," said Wieland, who is coming off Tommy John surgery.
Dodgers: Urias said his hero is former Dodgers pitching great Fernando Valenzuela.
"It's an honor to even be mentioned with the greatest Mexican pitcher in history," Urias said.
Urias was asked if he first heard about Valenzuela from his father, Carlos, a former catcher in Mexico. "No, from my grandfather," he said.
Trainer's room
Dodgers: Josh Beckett was limited to three scoreless innings Friday against the Cubs due to a sprained right thumb, which has troubled him for about two weeks. But there were no further problems Saturday.
"He's fine," manager Don Mattingly said. "He might not be where he wants to be. But he's still progressing."
No rush
Urias looks like a prodigy. But Mattingly asks for patience.
"You can like him all you want," Mattingly said. "But we've got to let him grow up."
---