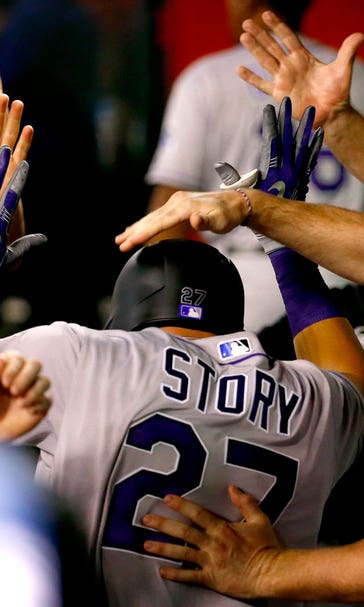 Daily Fantasy Baseball 2016 Monthly Recap: April
May 6, 2016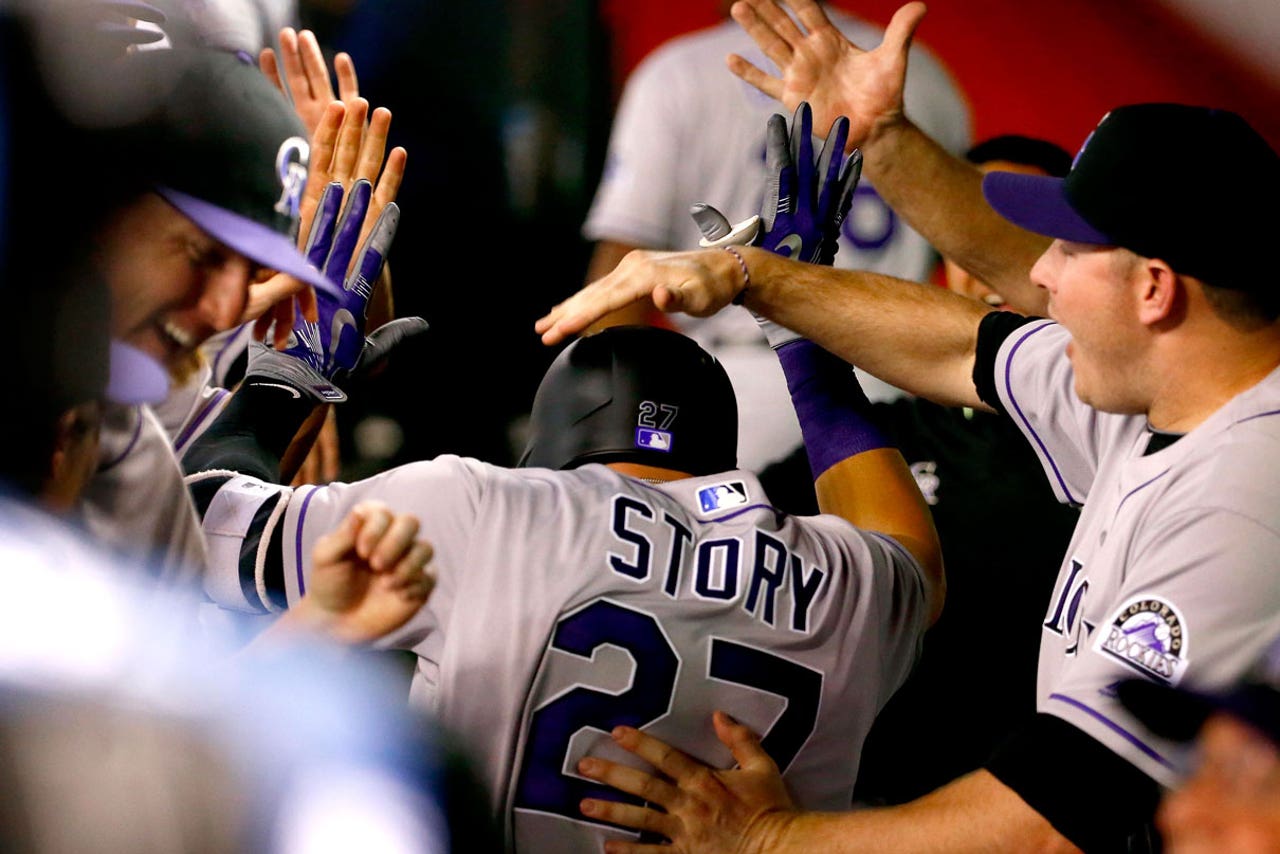 We are a full month into the daily fantasy baseball season and there have been plenty of surprises, both good and bad. Let's take a moment to celebrate, and scorn, the best and worst in the first month of the 2016 campaign.
DFS All-Stars
C - Victor Martinez, DET
1B - Chris Carter, MIL
2B - Neil Walker, NYM
3B - Nolan Arenado, COL
SS - Trevor Story, COL
OF - Bryce Harper, WAS
OF - Yoenis Cespedes, NYM
OF - Jeremy Hazelbaker, STL
SP - Drew Smyly, TB
SP - Noah Syndergaard, NYM
The shining star of this bunch is Story. What started as a "fill-in" role for Jose Reyes has turned into a job-stealing opportunity for the young shortstop. Story began the year, April 8th, with a $4,200 price on DraftKings and $4,000 salary on FanDuel. That day he scored 35 (DK) and 45 (FD) DFS points. It peaked as high as $5,300 on DK and $4,900 on FD. Currently, DFS sites have fluctuated on Story's price tag with location being the greatest factor. When he's at Coors Field, he's around $5K on DK and $4,800 on FD.
DFS Busts
C - Russell Martin, TOR
1B - Joey Votto, CIN
2B - Cesar Hernandez, PHI
3B - Justin Turner, LAD
SS - Troy Tulowitzki, TOR
OF - Carlos Gomez, HOU
OF - Jason Heyward, CHC
OF - Adam Jones, BAL
SP - Adam Wainwright, STL
SP - Matt Harvey, NYM
The Dark Knight has been one of the biggest disappointments within the DFS community. Last year, he averaged 20.8 DK points and 12.6 FD points per start. This season, he's averaging 11 DK points per outing and 24.5 on FD (there has been a drastic scoring change on FanDuel for 2016).
DFS Pitching Surprises
1. Rich Hill, OAK (12.81 K/9, 2.42 ERA)
2. Vincent Velasquez, PHI (11.72 K/9, 1.78 ERA)
3. Rick Porcello, BOS (9.92 K/9, 2.76 ERA)
4. Juan Nicasio, PIT (9.67 K/9, 3.33 ERA)
5. Jose Quintana, CWS (9.39 K/9, 1.47 ERA)
Hill continues to impress with each outing and the DFS sites refuse to buy-in. On April 9th, he was $8,400 on DK and $7,400 on FD. Hill scored 30.7 and 57 fantasy points, respectively. Two starts later, Hill's price dropped to $7,000/$6,700. He went on to notch 31.3/57 DFS points. Hill is averaging 38 FD points per game (25th-best) and 20.3 DK points (23rd-best).
Split Superstars
vs. RHP
1. Chris Carter, MIL (.453 ISO)
2. Anthony Rizzo, CHC (.444)
3. Robinson Cano, SEA (.408)
4. Bryce Harper, WAS (.370)
5. Brandon Moss, STL (.365)
With Cris Carter's knack of scoring touchdowns in the NFL, the running joke is that "all Chris Carter does is hit home runs" in baseball. When a right-handed pitcher is on the hill, they aren't wrong. This season, Carter averages 11.4 DK points and 14.9 FD points against righties. Those stats drop to 6.8 (DK) and 9 (FD) when a southpaw is pitching.
vs. LHP
1. Nolan Arenado, COL (.593 ISO)
2. Mark Trumbo, BAL (.533)
3. Welington Castillo, ARI (.531)
4. Trevor Story, COL (.483)
5. Josh Donaldson, TOR (.483)
On this list, let's focus on a guy that doesn't get a lot of DFS press, Castillo. The catcher spot is often the last roster position filled in the daily fantasy sports lineup construction process. When a lefty is pitching to Arizona, I've been utilizing Castillo almost every time. This season, he's scored 14.1 (DK) and 18.1 (FD) points per game against lefties. That's a huge difference to his numbers when a righty is pitching (6.2 on DK and 7.5 on FD).
Remember, we post daily fantasy baseball advice on a, well, daily basis. In each post, we'll provide must-starts, deals, avoids, stacks, and also position-by-position suggestions. Be sure to bookmark our DFS fantasy page and follow along. Hopefully, we increase your account balance in the process.
---
---