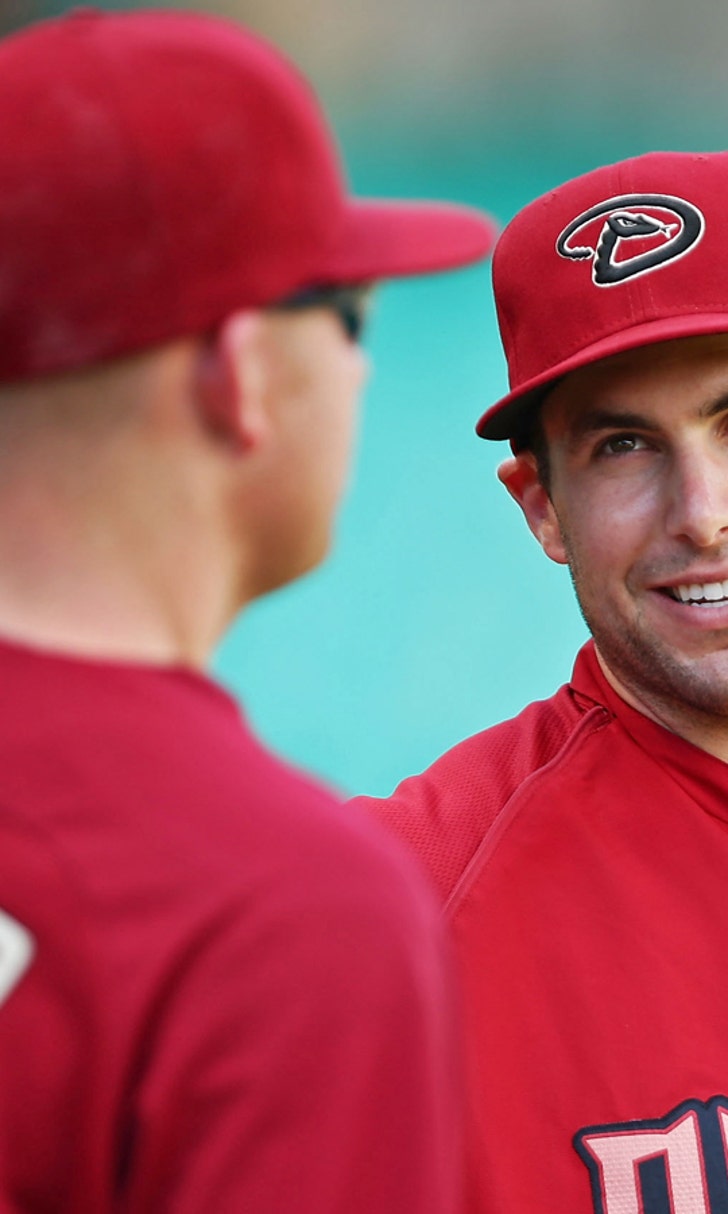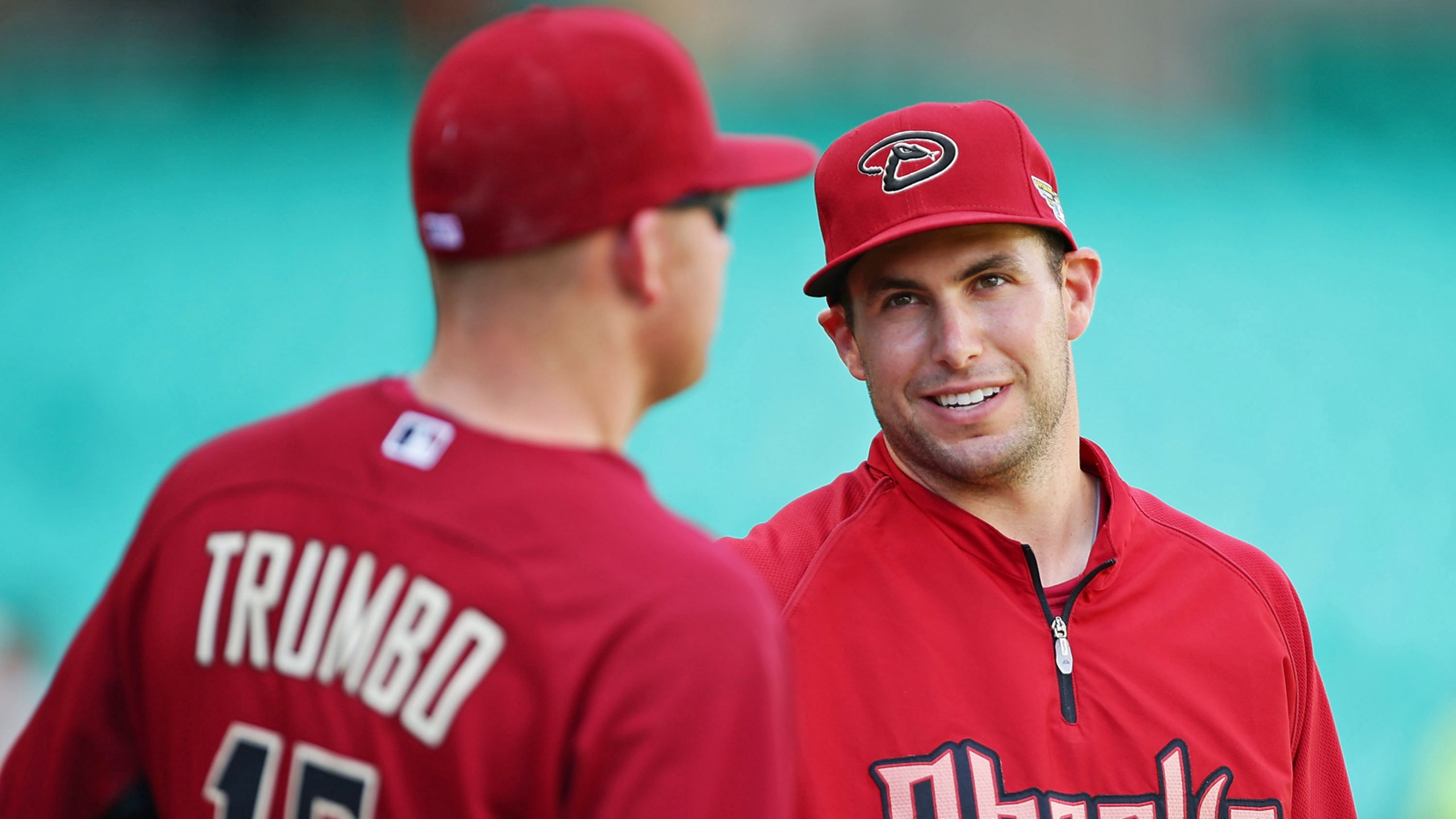 D-backs season preview: Will changes produce playoff spot?
BY foxsports • March 21, 2014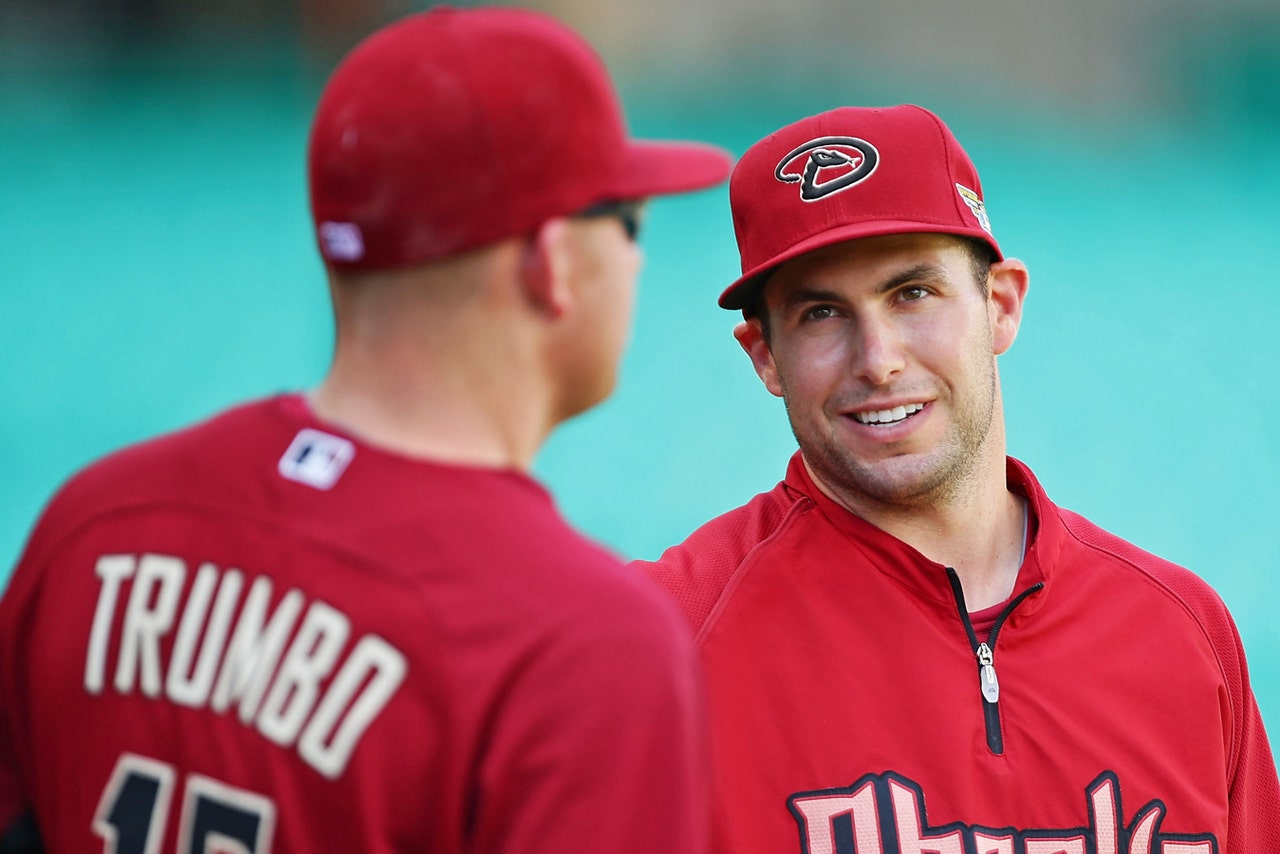 Offense: Paul Goldschmidt had the most productive offensive season (.302, 36 homers, 125 RBI) in the National League in 2013, finishing second in the MVP race. He will be protected in the lineup by offseason acquisition Trumbo. Injuries scuttled the the D-backs' plan to play small ball last year, and they went into the offseason looking for power after finishing fifth in runs, but ninth in slugging percentage and 12th in home runs (all rankings in the NL). Enter Trumbo, acquired from the Angels in a three-team trade that also involved the White Sox. Aaron Hill and Martin Prado are solid producers who will be positioned around them in the heart of the order, but the D-backs need catcher Miguel Montero to bounce back from his worst season.
Rotation: Left-hander Patrick Corbin won 14 games and made the 2013 All-Star Game in his first full season in the rotation, but he could be lost for the entire season with an elbow injury that might require Tommy John surgery. It's difficult to overstate how much his loss will mean to the D-backs. Left-hander Wade Miley, who finished in the top eight in the NL in quality starts last season, will move to the head of the rotation. Arroyo also was in the top eight in quality starts a year ago, and his addition the day spring training opened turns out to be pretty key. He has averaged 13 victories and 207 innings in his last 10 seasons, eight with Cincinnati. A back injury limited him this spring, but it appears not to be long-lasting. If right-handers Brandon McCarthy and Trevor Cahill can stay healthy after missing a combined 16 weeks last season, the rotation is solid. Top prospect Archie Bradley, who hits 99 mph, is a candidate to replace Corbin, although Randall Delgado is a more likely option while Bradley gets a final bit of seasoning. Stay tuned.
Bullpen: The relief group struggled in 2013, tying for the major league-high with 29 blown saves and giving up a major-league worst 59 home runs. The addition of Reed should help. He converted 69 saves with the White Sox the last two years. J.J. Putz and Brad Ziegler -- both of whom closed in 2013 -- will serve as setup men. Sidearmer Ziegler is a special weapon. He has induced 29 groundball double plays in his two full seasons. Free-agent signee Perez will be the top left-handed option.
Player to watch: Trumbo packs a wallop. He averaged almost 32 home runs and 94 RBI in his three full seasons with the Angels, and he did that in a less hitter-friendly park than the one he will call home this year. Trumbo will play left field regularly for the first time in his career, and the D-backs feel that his athleticism -- he had 18 stolen bases since 2011 -- will facilitate the change.
Why they will win: The offense will take step a forward with the addition of power bat Trumbo to a lineup led by Goldschmidt. Second baseman Hill (hand) and catcher Montero (back) return to health, and McCarthy and Cahill are considerably better than they showed last year. Even without Corbin, the starters will keep the D-backs in games, and the arms at the back end of the bullpen will not let as many slip away.
Why they will lose: Corbin was the ace of the staff after working his way up from the No. 5 spot in the rotation last spring, and the D-backs will have a hard time replacing not only his 200-plus innings but also his quality starts in a tough division that features top starting pitching from every contender. The batting lineup lists heavily to the right, and the offense could be neutralized if Montero, the lone left-handed power bat, does not return to form.
Rob Neyer's outlook: For two years, the Diamondbacks have been conducting a fascinating experiment, repeatedly trading players they don't seem to like much, personally, for players they might like. How has this all-chemistry team fared? They've been exactly OK, finishing at .500 in each of the last two seasons. This experiment seems to have been inspired by Gibson and, of course, abetted by general manager Kevin "The Gunslinger" Towers. But the experiment's in peril now, as Gibson and Towers might be on the hot seat with another .500-or-worse season. So we should all pull for a big season for the D-backs, because without their crazy 'sperimenting, baseball wouldn't be nearly as interesting. But that big season seems pretty unlikely with the news that Corbin's going to miss it.
---