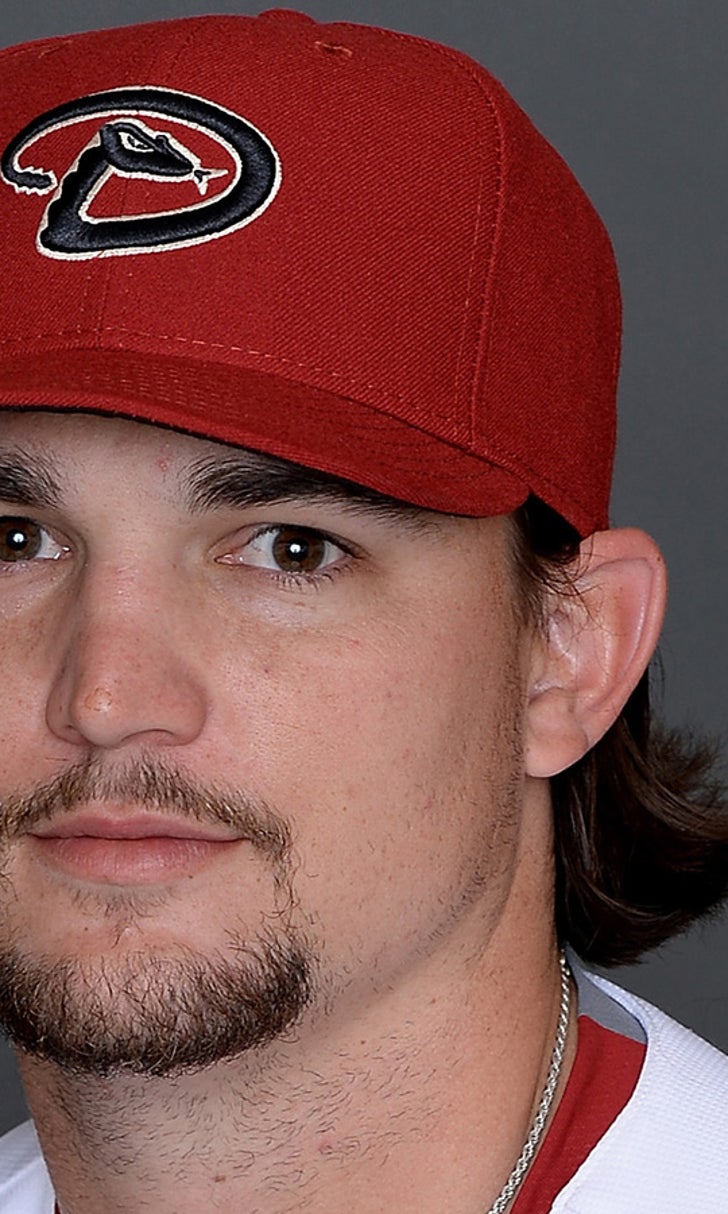 D-backs minor-league report: Godley excels in first shot as a starter
BY foxsports • June 11, 2015
On just about every turn through the rotation, Class A Visalia right-hander Zack Godley makes the Miguel Montero trade look that much better from the Diamondbacks' perspective.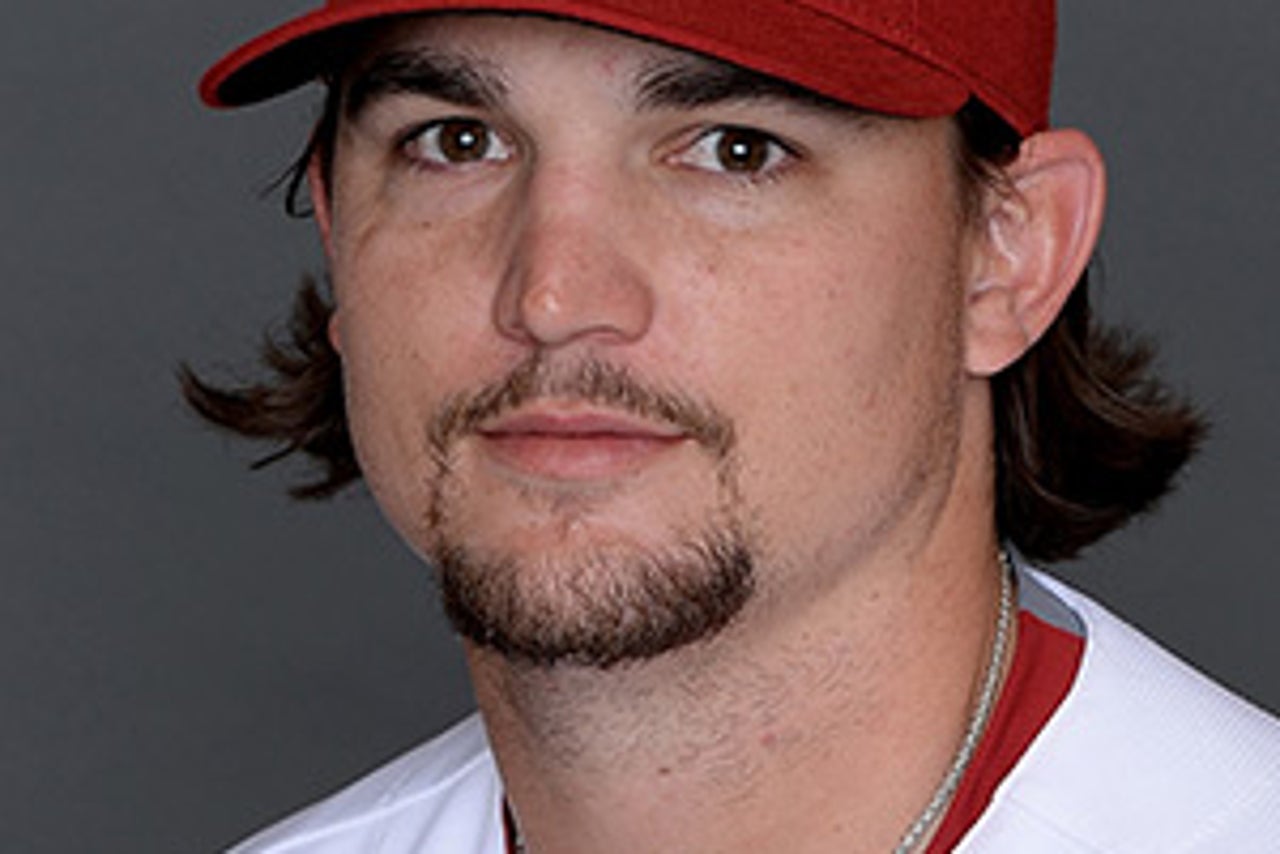 Zack Godley
 Godley, 7-3 with a 1.99 ERA, has been among the minor-league leaders in victories all year, all the more fascinating inasmuch as he is in his first season as a starter. He was a reliever in his two seasons with the Chicago Cubs after being a 10th-round pick in the 2013 draft as a senior out of Tennessee.
 The D-backs acquired Godley and right-hander Jeferson Mejia for Montero and the final $40 million owed on his contract at the winter meetings. While Mejia was the more-ballyhooed prospect, Godley has had the better year.
 "He goes right at them," D-backs director of player personnel Mike Bell said.
 Godley, 25, leads with a sinker/slider combination that he can locate well, Bell said. His sinking two-seam fastball is in the low 90 mph range, and he complements his stuff with the ability to throw strikes with any pitch in just about any count. He has 75 strikeouts and only 18 walks in 72-2/3 innings this season, averaging 2.2 walks per nine innings.
 "He doesn't care who he's facing," Bell said.
  Godley beat Lancaster in his most recent outing Tuesday, giving up two hits in six scoreless innings. He won his first six starts this season, allowing only five earned runs total in those games. In 12 starts, he has given up as many as four earned runs once, and in two of his three losses, Visalia scored one run while he was on the mound.
 "He has good stuff and outstanding command," Bell said.
  Godley, 6-foot-3 and 245, had 15 saves at two Class A stops for the Cubs this season but is proving more valuable as a starter on Gil Heredia's staff in Visalia. He leads the league in innings and ERA and is tied for the league lead in victories and starts. His 1.04 WHIP is second among starters, and his ERA is ninth among all affiliated minor leaguers.
 Goldley capped off an eventful first half when he was named to the Cal League all-star team Thursday and was selected to start the annual match against the Carolina League all-stars on June 23.
Reno (AAA, Pacific Coast League)
 --Right-hander Matt Stites has made three scoreless relief appearances covering four innings since joining the Aces on June 4 following two previous games at Class A Visalia. He has given up one hit and three walks while striking out four.
--Right-hander Jake Barrett, who has 11 saves, was sent down to Double-A Mobile after giving up seven earned runs in five appearances over four innings. Right-hander Kevin Munson has the Aces' only other save, and Kaleb Fleck and newly promoted Seth Simmons could be options in that role.
--Catcher Peter O'Brien does not have a home run since May 29, the last game in which he caught.
Mobile (AA, Southern League)
--Shortstop Jack Reinheimer, obtained in the Mark Trumbo deal last week, jumped right in, hitting safely in his first six games with the BayBears. Reinheimer, 22, had four doubles and an RBI while hitting leadoff five times and second once.
--Four BayBears made the league's midseason all-star team -- right-hander Aaron Blair, outfielder Socrates Brito, third baseman Brandon Drury and right-hander Adam Miller. Blair, 6-2 with a 2.59 ERA, leads the league with 10 quality starts and 76-1/3 innings, Drury was hitting .283 with 14 doubles and 32 RBI, Brito was hitting .274, and Miller had a 2.42 ERA and seven saves.
--Left-hander Patrick Corbin is expected to make his second rehab start for Mobile on  Sunday, six days after struggling with his command while pitching for Class A Visalia, where he gave up four runs on four hits and two walks in two-thirds of an inning. "His mechanics got a little out of whack," D-backs manager Chip Hale said. "Physically his elbow felt great."
Visalia (A, California)
 --Right fielder Daniel Palka and right-handers John Omahen and Nickolas Sarianides joined Godley on the league's midseason all-star team. Palka was hitting .279 with 19 doubles, 13 stolen bases and 37 RBI.
--Omahen was 6-0 with a 2.42 ERA when he was named to the league all-star team. He had given up more than two earned runs only once in 11 starts.
--First baseman Kevin Cron was hitting .370 with six doubles, seven homers and 19 RBI in his last 18 games. He had eight multiple-hit games.
Kane County (A, Midwest)
--Taiwanese right-hander Wei-Chieh Huang gave up zero, one and zero earned runs in his first three starts since joining the Cougars, and he may not be long for the league. He has 21 strikeouts and two walks in 17 2/3 innings while giving up 15 hits.
--Right-hander Touki Toussaint celebrated the near-anniversary of his being the D-backs' 2014 first-round draft pick with his first professional victory on June 7, an 8-5 victory over Dayton. The D-backs took him with the 16th overall pick last June 5. Toussaint has been hot or cold in his first five starts, giving up five runs twice and one earned run twice. He did not allow any earned runs in his second pro start. He was 1-2 with a 4.00 ERA, with 25 hits, 21 strikeouts and 11 walks in 27 innings.
Follow Jack Magruder on Twitter
---