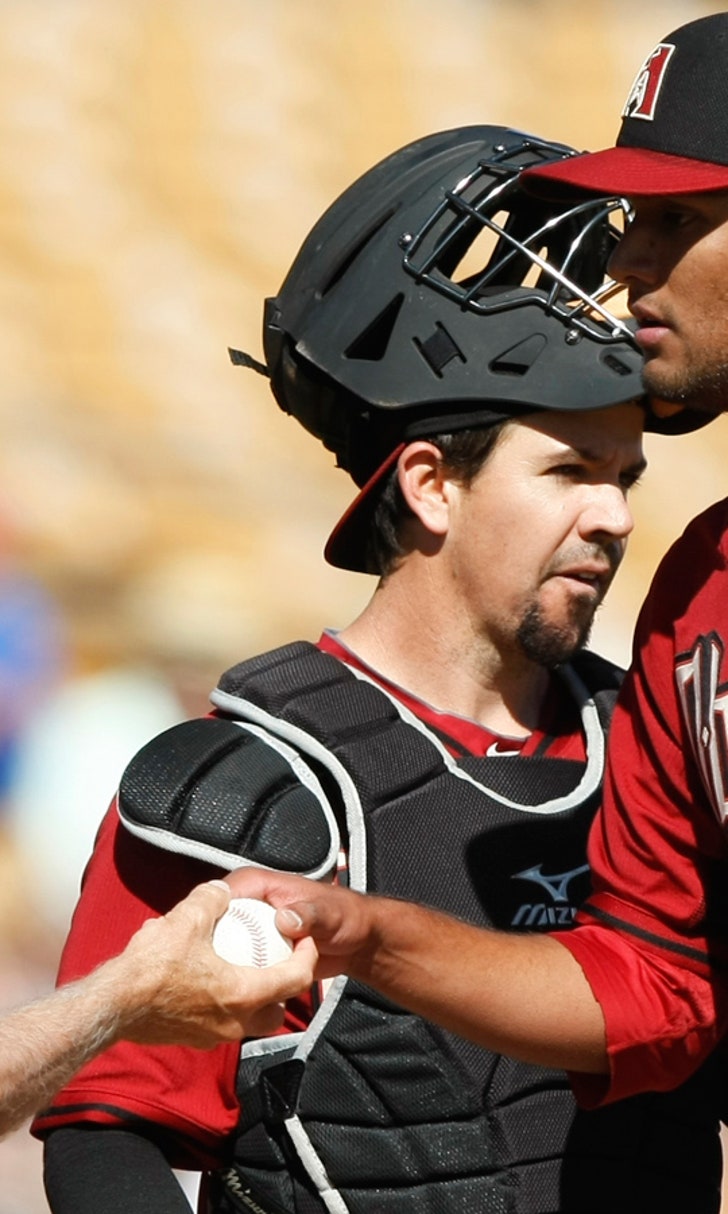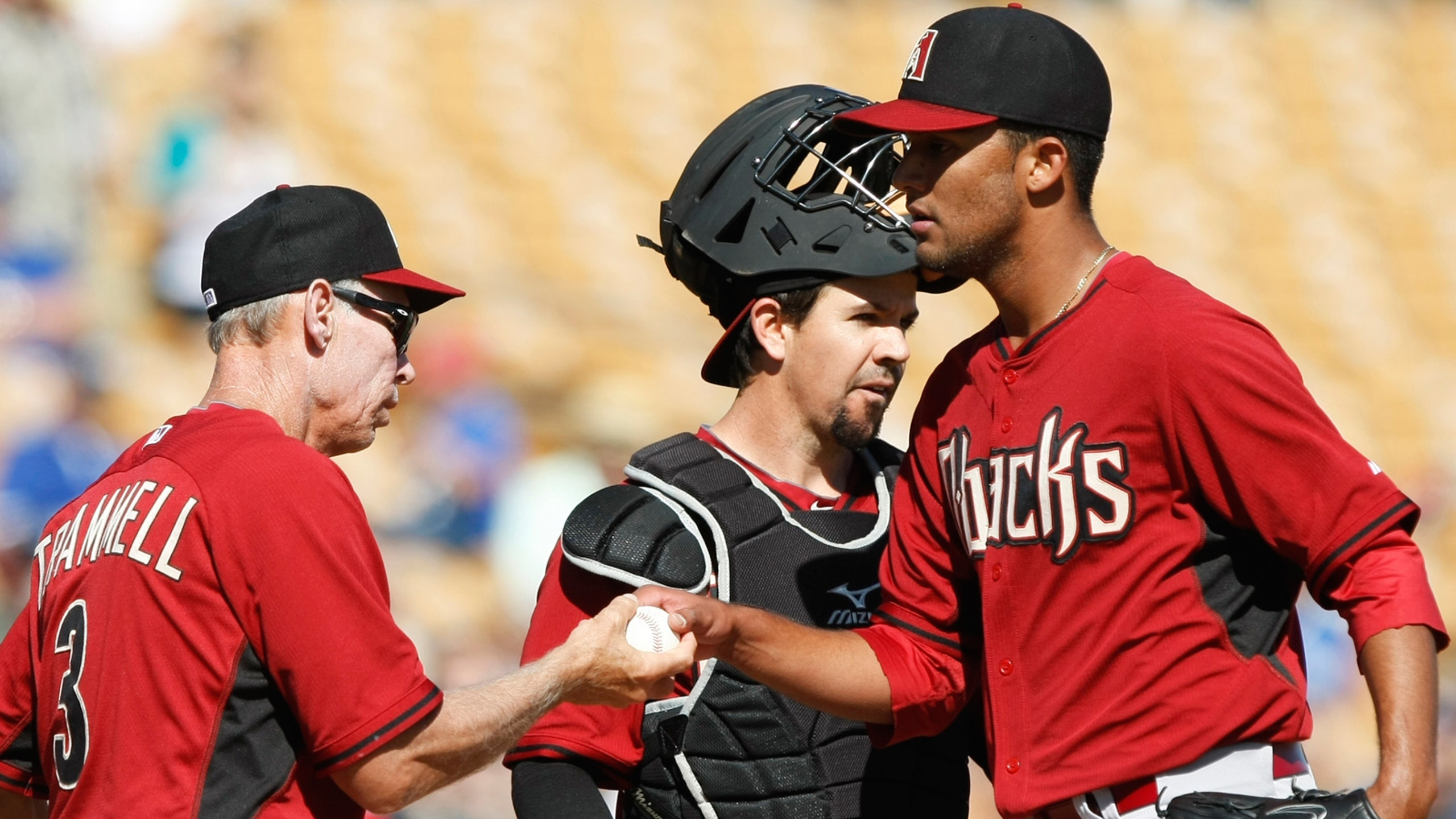 D-backs game report: Friday, March 14
BY foxsports • March 14, 2014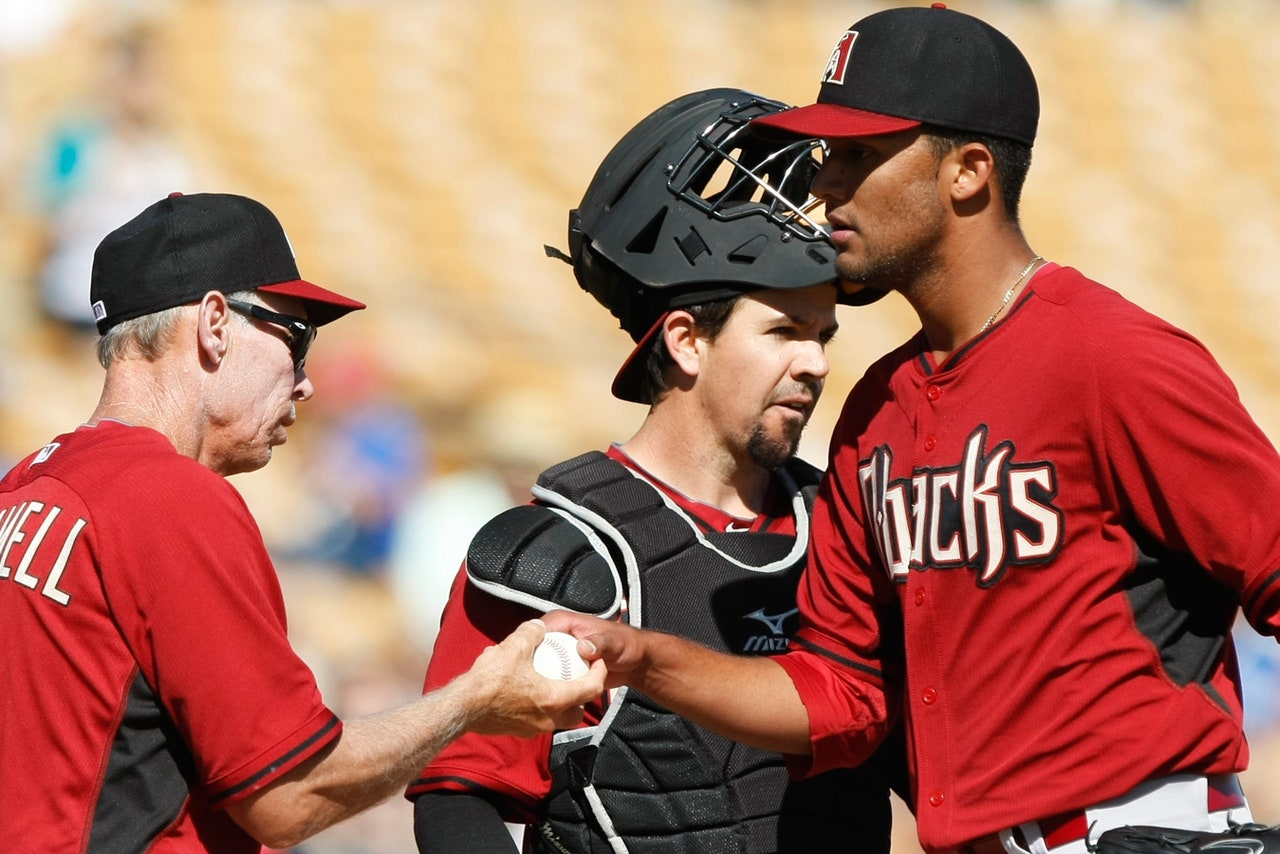 Brewers 9, Diamondbacks 8
Game recap: The D-backs got an early lead when Gerardo Parra doubled in two runs in the first inning, but it didn't last long, as Randall Delgado surrendered two runs to the Brewers on a Jonathan Lucroy home run in the bottom half of the inning. Arizona then built a 6-2 lead through five innings, but Milwaukee came charging back with two runs in the sixth and three in the seventh as D-backs relievers scuffled. Back-to-back home runs from Tuffy Gosewisch and minor leaguer Rudy Flores gave the Diamondbacks another lead, but the Brewers again tied the game in the ninth before winning on a 10th-inning fielder's choice.
"We know what part of the spring we're in right now," D-backs manager Kirk Gibson said. "It's tough for everybody. It's getting a little lengthy right now, so the trip (to Australia) will be good for us."
Hitting notes: Parra finished the day 1 for 1 with three RBIs, plating a run on a sacrifice fly in the third inning. The D-backs took advantage of Brewers pitcher Michael Blazek's command issues in the fifth, loading the bases on two walks and a single. A.J. Pollock drove in one of the runners and Tony Campana singled to bring in the other two. Pollock and Paul Goldschmidt both finished with two hits apiece.
Pitching notes: Delgado was so-so over his four innings, allowing the two runs on five hits. He struck out three and didn't walk any batters. Josh Collmenter was perfect through 1 1/3 innings before J.J. Putz came in and allowed two runs (one earned) on two hits, a double and a triple. Brad Ziegler followed and allowed three runs on three hits. Addison Reed threw a clean inning, and Bo Schultz took a blown save and a loss by allowing two runs on three hits.
"We didn't make very good pitches to anybody today when it counted," Gibson said. "It was kind of disappointing."
Short hops: Bronson Arroyo threw Friday and could be in line to throw his first bullpen session Sunday since suffering a bulging disc. His timeline after that remains unclear, but the Diamondbacks are optimistic they can avoid putting him on the disabled list. If he starts the season healthy, he would like make his first start in the D-backs' second series. ... Newly signed reliever Oliver Perez and his wife welcomed a son, Oliver Jr., Wednesday morning. ... General manager Kevin Towers said the team plans to finalize its roster for the Australia trip Saturday morning and give any final notices to players about their statuses. The final decision is down to whether to carry 10 or 11 relief pitchers versus 13 or 14 position players. ... Delgado said he has been told he will pitch out of the bullpen in Australia.
Quotable: "Rudy's having a helluva spring. Rudy Flores, he can rake. I think he dreams of raking in his sleep." -- Manager Kirk Gibson on minor league infielder Rudy Flores.
Saturday's game: Diamondbacks (9-9-3) at Indians (12-2), Goodyear Ballpark, 1 p.m.
Probable pitchers: D-backs: Patrick Corbin (0-1, 4.85 ERA), Joe Thatcher, Joe Paterson, David Hernandez. Indians: Frank Herrmann (0-0, 27.00), Vinnie Pestano, Bryan Price, Blake Wood, John Axford, Mark Rzepczysnki, Josh Outman.
---