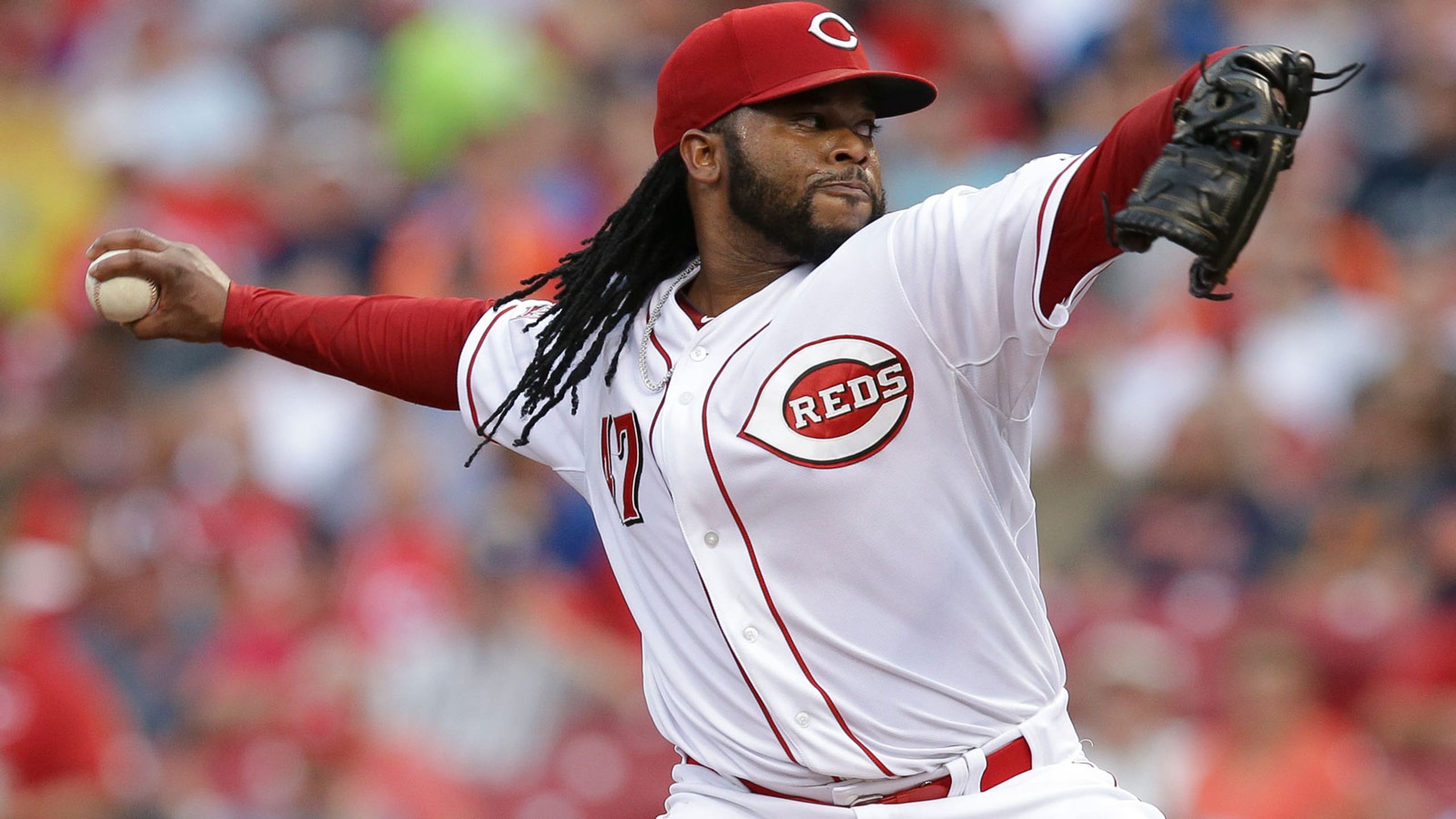 Cueto vs. Price headliner turns into the unexpected
BY foxsports • June 18, 2015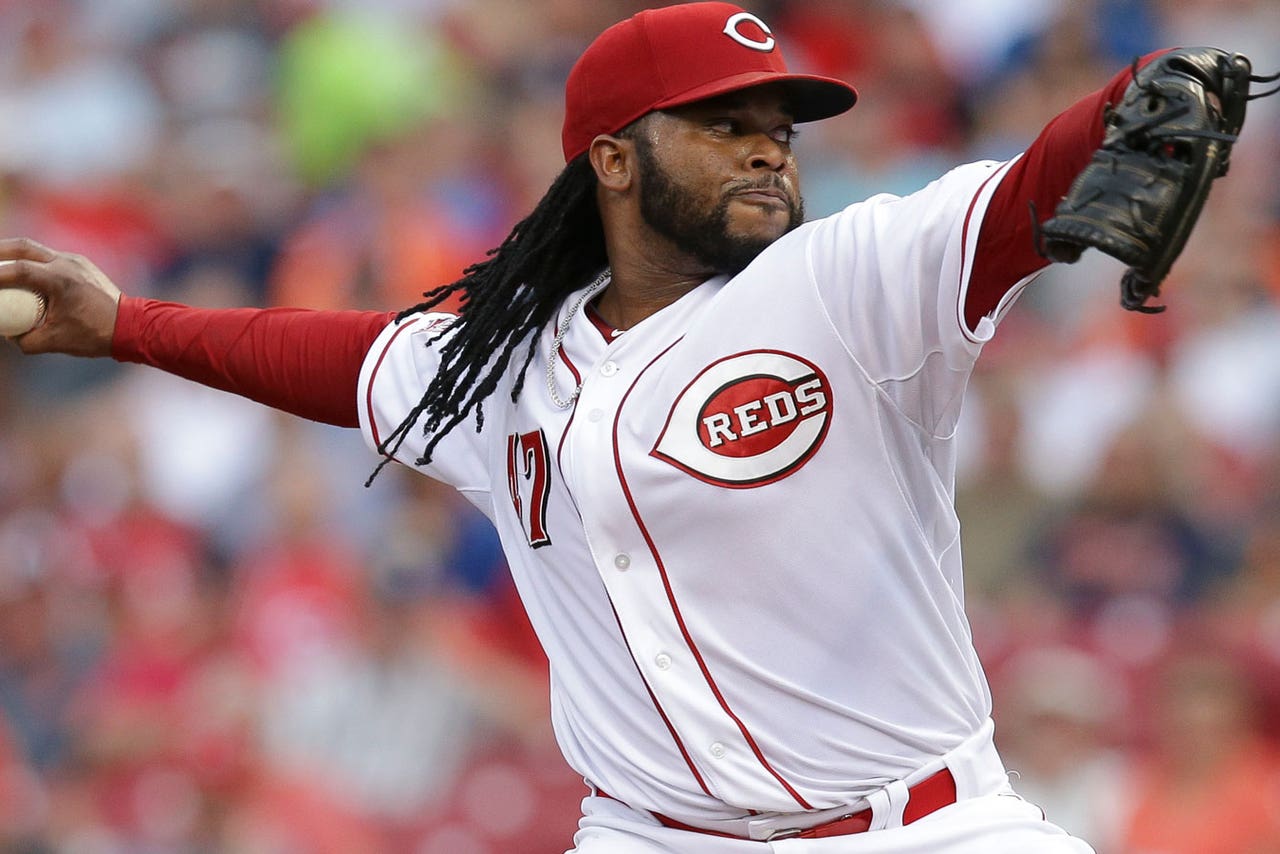 CINCINNATI -- Johnny Cueto vs. David Price is a pitching matchup worthy of a World Series Game 1 but, what's that saying about how you never know what to expect when you go to the ballpark?
No one ever expects 13 innings and more than six hours of baseball and Mother Nature. Well, maybe around Great American Ball Park these days the Mother Nature aspect isn't a surprise but what started out with high expectations for a pitchers' duel turned into a night of bullpens and one grand walk-off by Todd Frazier in the Reds' 8-4 victory over Detroit.
The Reds have gone 7-4 since manager Bryan Price called for a team meeting following a 9-7 loss to San Diego on June 6. It was a meeting in which he did most, if not all of the talking.
To the players' credit, they've responded positively to Price's message. If a couple of other extra-inning games in Chicago go their way instead of for the Cubs, this current stretch looks even better.
"It's great to see that we're not giving up, that we're still grinding, that we're still taking advantage of the opportunity. Nobody's going to give it to us. It's not going to be easy," said catcher Brayan Pena, who had his second straight four-hit game at home and now has 10 hits in his last 12 at-bats at GABP.
"Nobody's going to give it to us, but the way we're playing right now we're feeling really good. We're feeling very good and hopefully we can continue playing like that."
Frazier's walk-off grand slam off of Tigers' closer Joakim Soria provided the final swing in a night of comeback swings for the Reds.
Before the rains came, forcing a delay of one hour, 14 minutes, Cueto and Price were delivering as promised. These are two pitchers who, at this moment, stand to be the biggest commodities on next offseason's free agent market. Both had dominating stretches although both were also touched up for home runs by their opponent's top slugger - batters get paid, too - but in the end Ma Nature threw a wet wrench into the proceedings.
Her downpour, the eighth of the season at GABP, meant Price's night was done after five innings and Cueto's after 5 1/3, his last pitch resulting in a 418-foot, three-run homer into the right field seats by Miguel Cabrera that gave the Tigers a 3-2 lead.
Cueto got beat by arguably the game's best hitter on a 94 mph fastball that caught too much of the plate. Cueto had struck out Cabrera swinging in the first inning with one out and Ian Kinsler at second base after a double. Cabrera lined out to shortstop Eugenio Suarez in the fourth inning.
This time Cabrera got Cueto, who had retired 15 of 16 batters before Anthony Gose pulled a single into right field with one out in the sixth inning. Kinsler followed that with a walk, bringing up Cabrera.
Cueto is 68-1 in his career when he has been given a lead of two runs or more. The Reds are now 85-9 overall in those games. They improved their mark in those situations because they didn't let Cabrera's shot off their ace stand.
Chris Dominguez, back with the team after being recalled from the minor leagues last week, drove a two-out triple into left-center field to score Pena in the sixth inning and tie the score, 3-3. It was Dominguez's first career triple. After Detroit had taken a 4-3 lead in the top of the eighth on a pinch-hit home run by Tyler Collins, the Reds answered in the bottom of the inning.
Jay Bruce, who by-the-way had a career-high five hits, doubled with two outs and scored to make it 4-4 on a single by Pena that hit the second base bag and caromed safely out to right field.
The Reds had their chances to end the game in the 10th, 11th and 12th innings but couldn't score. The bullpen kept giving them opportunities by allowing just the home run by Collins in 7 2/3 innings of relief of Cueto. Donovan Hand, who the Reds signed as a minor league free agent after he spent eight seasons with Milwaukee's organization, pitched three shutout innings.
Hand hadn't appeared in the big leagues since 2013. A few of his curveballs were clocked at less than 70 mph but they got the job done.
"A hell of a job, a hell of a job," said Frazier of Hand. "He flips up that curveball like you've never saw."
Frazier finally ended the game with his second homer of the game, his fourth in two games and 22nd of the season. It was his second career walk-off home run.
This was the third time Price and Cueto have gone head-to-head. Price was the winning pitcher in a 2-1 Tampa Bay victory last season at GABP after allowing four hits and one run over 8 1/3 innings, striking out 10 and walking just one. Cueto walked four and struck out six while giving up two runs on five hits in seven innings in that game.
Neither pitcher got a decision when Tampa Bay beat the Reds 4-3 on June 28, 2011 in Florida with a walk-off run in the ninth inning. They each pitched 7 2/3 innings that day.
Neither was a part of the decision Wednesday night.
Like the saying goes, you never know what you'll see at the ballpark.
---