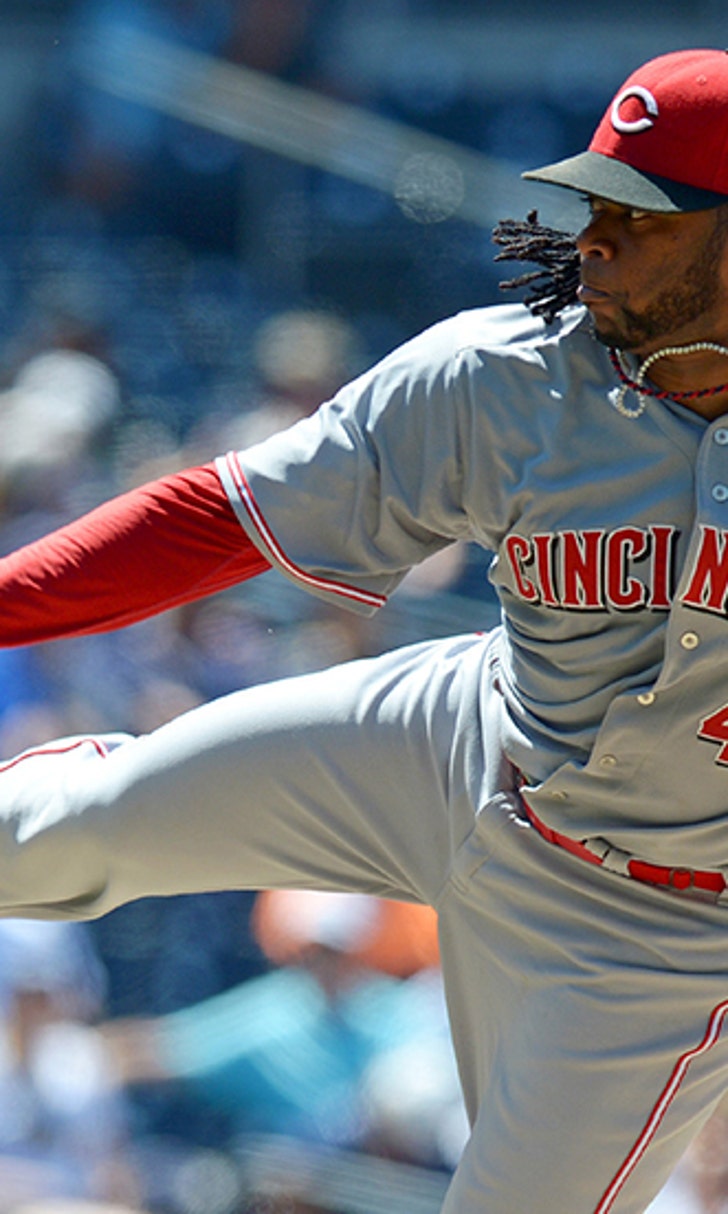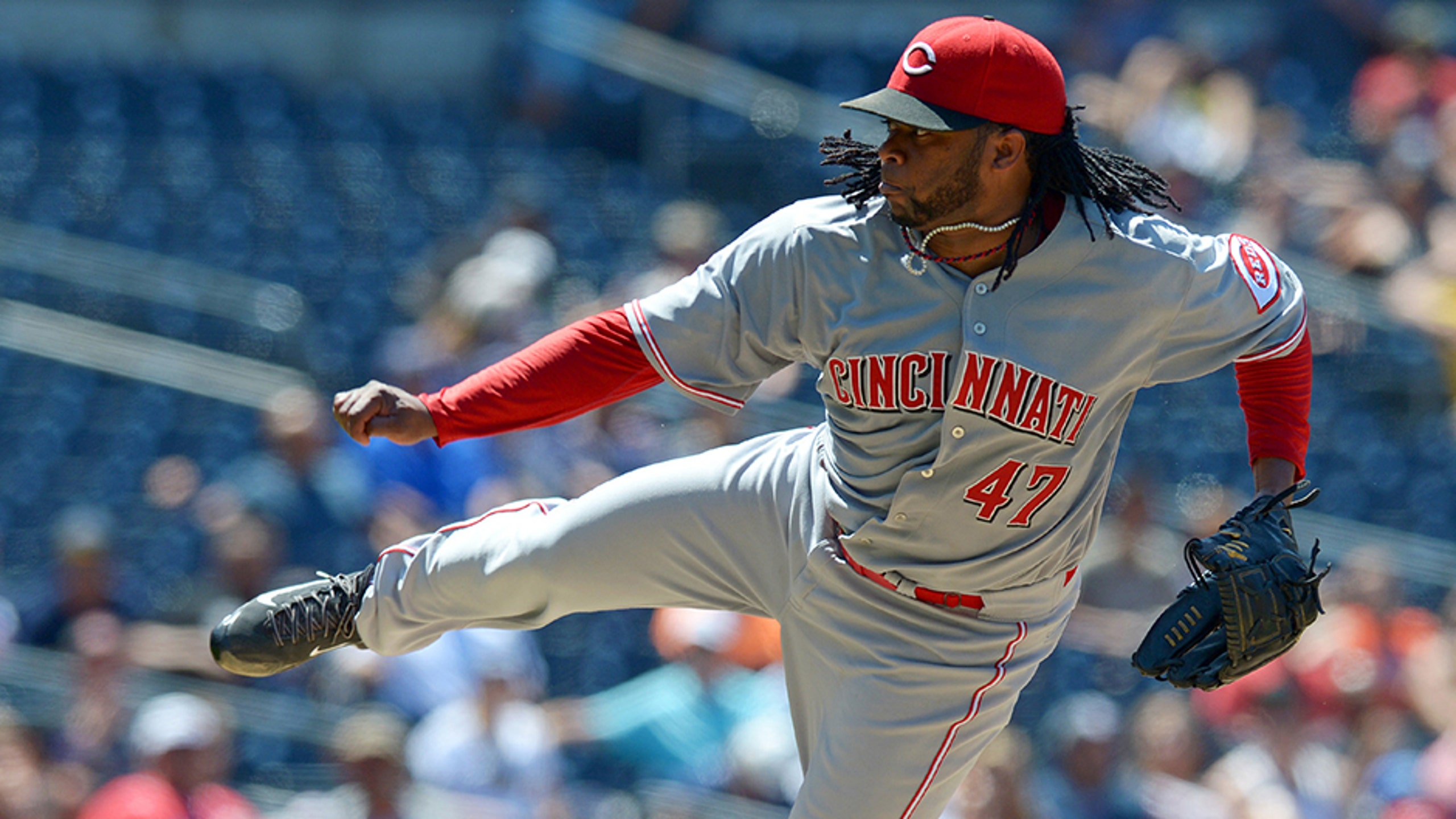 Cueto tries to end Indians' home mastery in Battle for Ohio Cup
BY foxsports • August 5, 2014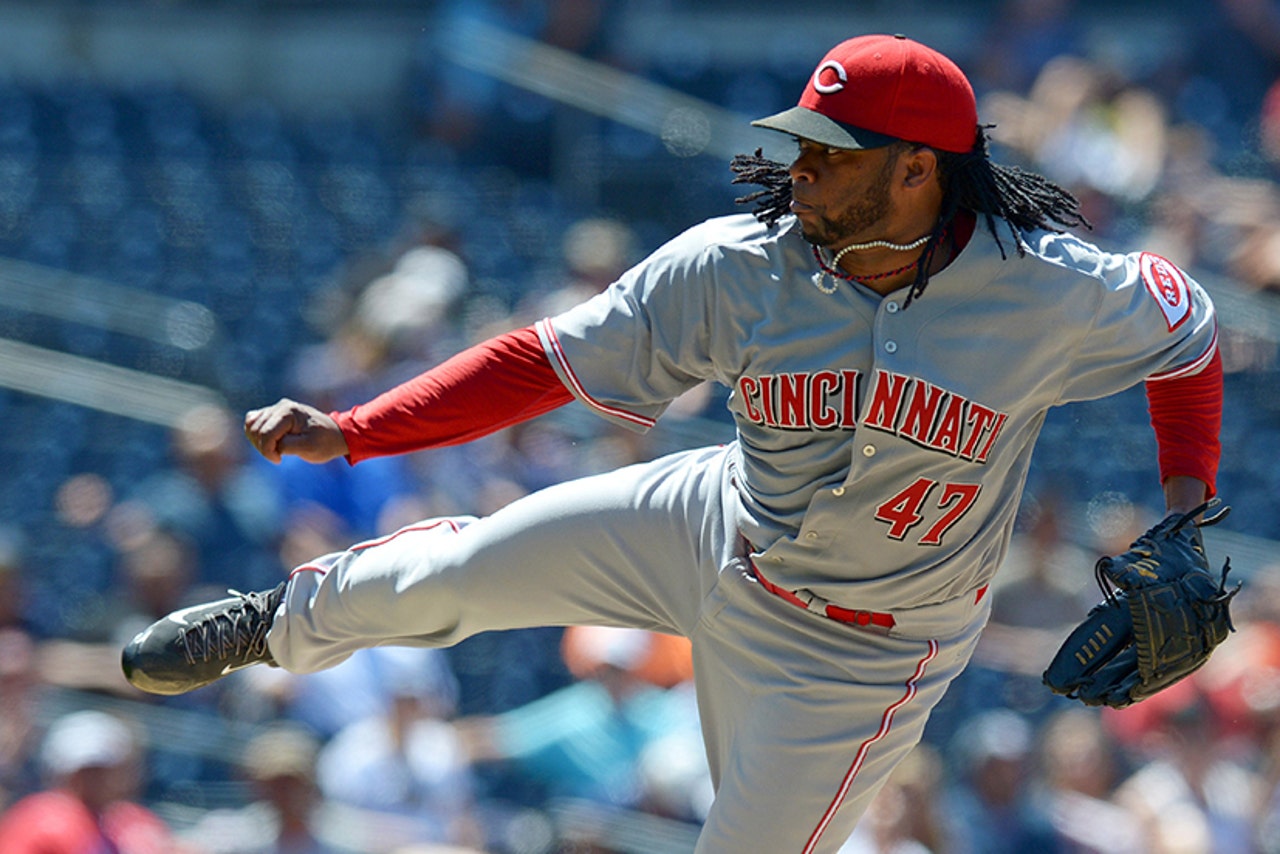 The Cincinnati Reds have dropped 10 straight games at Progressive Field since Johnny Cueto won in his last outing there over four years ago.
The Reds have to like their chances of ending that slide Tuesday night behind the surging Cueto when these Ohio rivals continue a stretch of four straight meetings.
These teams entered play Monday with identical records before the Indians (57-55) maintained their home mastery in this series with a 7-1 rout. They play one more time in Cleveland before two matchups in Cincinnati beginning Wednesday.
Cueto (12-6, 2.05 ERA) will try to help change the fact that the home team has taken the last 12 matchups. He gave up two runs over six innings in a 6-4 victory May 22, 2010 - the last time the Reds won in Cleveland.
Cincinnati (56-56) is 5-0 in Cueto's starts against Cleveland, with the right-hander going 3-0 with a 2.10 ERA.
Cueto, 4-0 with a 2.30 ERA in his last five outings, turned in a second straight victorious nine-strikeout effort Thursday by limiting Miami to one run over seven innings in a 3-1 win.
No available Cleveland hitter has more than five at-bats against him.
The Reds are looking for a response after manager Bryan Price was clearly displeased with Monday's effort in which his team trailed by five runs after five innings.
"What was disappointing and unacceptable tonight was the fact that we didn't have our head in the game at all," he said. "Especially those first five innings."
Cleveland won its fourth straight as Lonnie Chisenhall hit a three-run homer and Yan Gomes added a two-run shot. That was more than enough for Corey Kluber, who pitched 7 1-3 effective innings.
Kluber will be followed in the Cleveland starting rotation by Josh Tomlin (5-7, 4.47), who looks to put an awful July behind him.
Tomlin went 0-2 with a 6.45 ERA in four outings last month causing him to get shipped to Triple-A Columbus. He will be recalled to make this start in a year in which he works his way back from Tommy John surgery.
"He's about as accountable as any person you're going to meet," manager Terry Francona told MLB's official website. "To say we're excited he's coming back is an understatement. It's hard not to pull for him."
Tomlin is 0-3 with a 7.77 ERA in his last four home starts, with Cleveland losing all of them.
The right-hander is 1-1 with a 4.08 ERA in three starts against the Reds, limiting Jay Bruce to a single in eight at-bats.
Bruce has two hits in consecutive games after going 4 for 44 with 17 strikeouts over his previous 12. His .219 average is one of baseball's worst.
Cleveland has a similar hitter in Nick Swisher, who is the second-worst batter among qualifying AL players at .212. Swisher is hoping to return after he sat out Monday with a strained right wrist.
"I've been through stuff like this before," he said. "It's just a little tight."
---