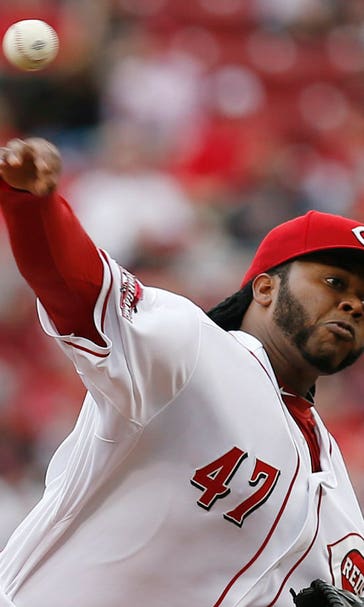 Cueto takes the mound for the unbeaten Reds against the Cardinals
April 11, 2015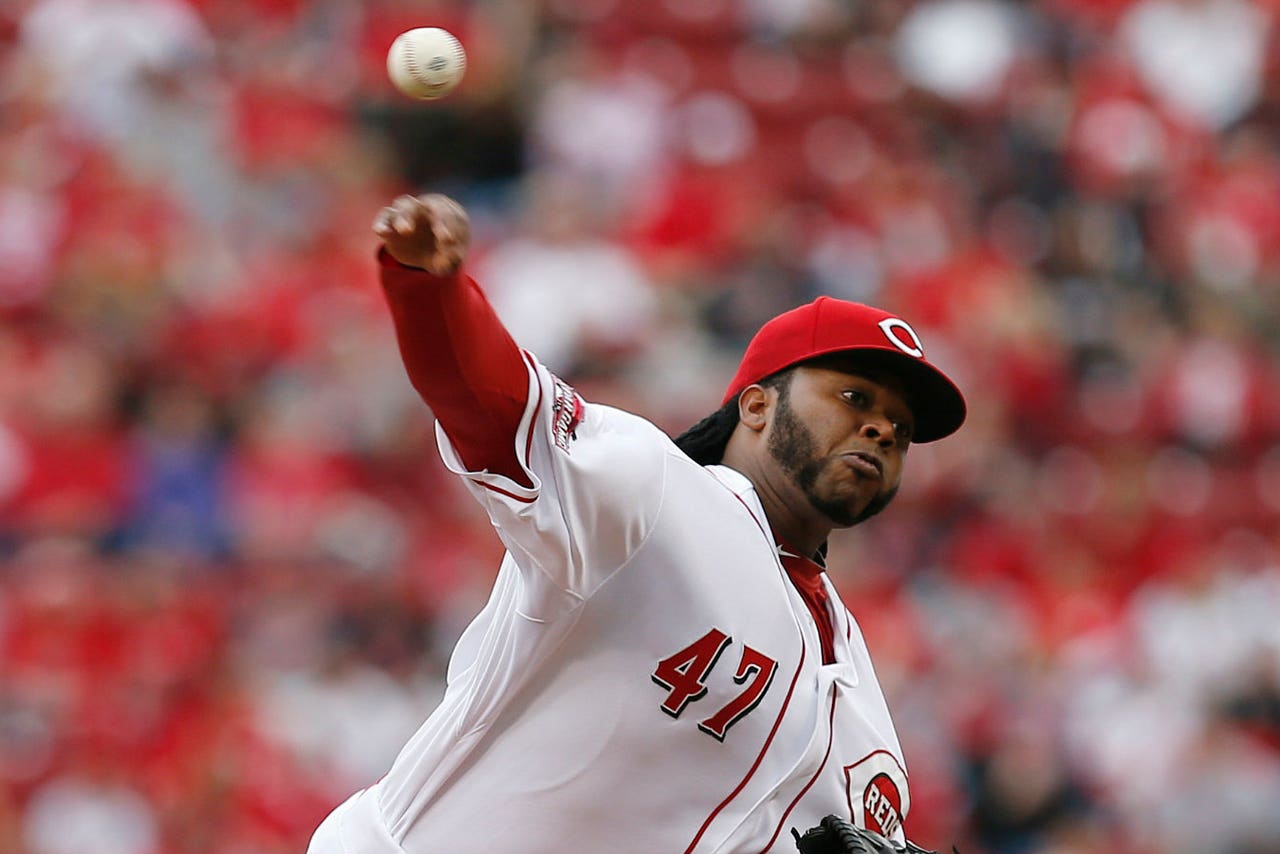 An injured Joey Votto could only watch as the Cincinnati Reds' bid for a third straight playoff berth slipped away in the second half of 2014, furthering his determination to enter this season healthy and ready to contribute.
Not only has that been the case, the Reds are making history in the process.
Johnny Cueto takes the mound as Cincinnati looks to improve to 5-0 with another win over the visiting St. Louis Cardinals on Saturday.
Votto missed the final 80 games last season with strained muscles above his left knee and the Reds finished 76-86. The 2010 NL MVP didn't stand out in the games he did play, hitting only six homers while batting .255.
He's started 2015 on a tear, though, helping Cincinnati become the first team since 1912 to win its first four in its last at-bat. Votto hit a pair of two-run homers before Todd Frazier's sacrifice fly in the bottom of the eighth gave the Reds a 5-4 victory over the Cardinals (1-2) on Friday.
Votto, who had a walk-off RBI single to beat Pittsburgh on Wednesday and hit a two-run homer Thursday, is 7 for 17 with three homers and eight RBIs.
"It's early. It'll level off," he said. "I didn't have a great spring, but I felt very good. Physically, I was in a good frame, which usually means I'm going to have a good year."
Cincinnati's three runs in the eighth gave it a 5-2 win over the Pirates in the season opener Monday, when Cueto allowed four hits and struck out 10 - including the 1,000th of his career - through seven scoreless innings.
The right-hander worked quickly, at times removing his usual twist during his windup.
"I'm always going to have something different," Cueto said. "It's how I have fun. I'm going to be creating new things."
Cueto went 1-2 with a 2.25 ERA in three starts against the Cardinals last season after allowing three hits in eight innings of a 1-0 victory in the most recent Sept. 11.
Jon Jay, who didn't start Friday but got a pinch single in the seventh and scored the tying run, has the best numbers of anyone with at least 15 at-bats against Cueto. He's 12 for 25 with three homers and a double while also getting hit by a pitch twice.
St. Louis looks to bounce back behind Michael Wacha, who is confident last season's injury is behind him.
Wacha went 5-6 with a 3.20 ERA over 19 starts, but missed nearly three months with a stress reaction in his right shoulder. He had a 5.40 ERA in four starts after returning Sept. 4, then gave up a walk-off three-run homer to San Francisco's Travis Ishikawa in Game 5 of the NL championship series that ended the Cardinals' season.
"Ever since I came back last year, I haven't thought about (the injury) when I was on the mound," Wacha said. "As far as I know, it was a rare injury. I'm not sure where it came from."
Manager Mike Matheny could choose to limit Wacha's innings, but he was impressed with the right-hander during the spring.
"It's very encouraging, the long term of what this kid could be and the short term of how he feels, somebody every fifth day that can bring the kind of stuff he does," Matheny said. "He feels good about himself."
Wacha is 1-1 with a 2.63 ERA in five starts against the Reds, who have won four straight meetings in Cincinnati.
---