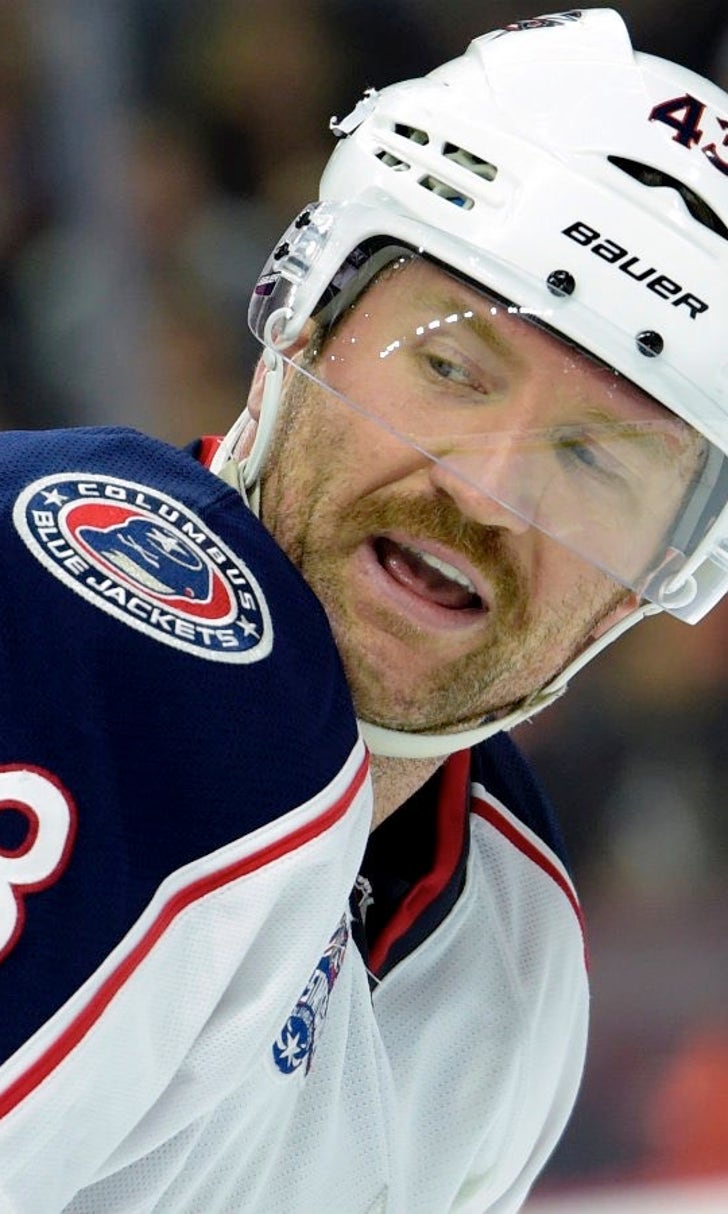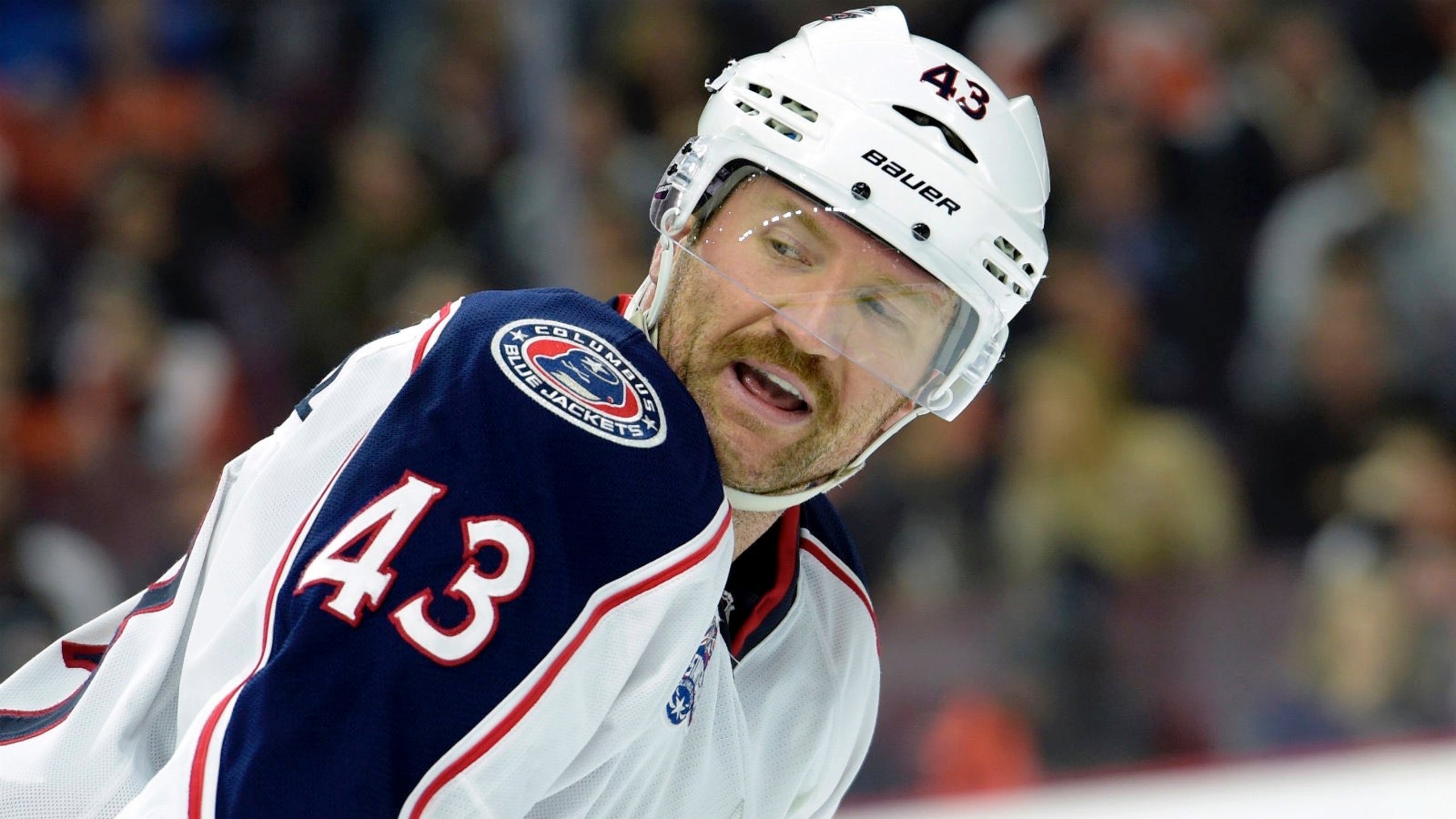 Crashing the Net: More changes on the blue line, Hartnell's 1,000th game
BY foxsports • February 9, 2015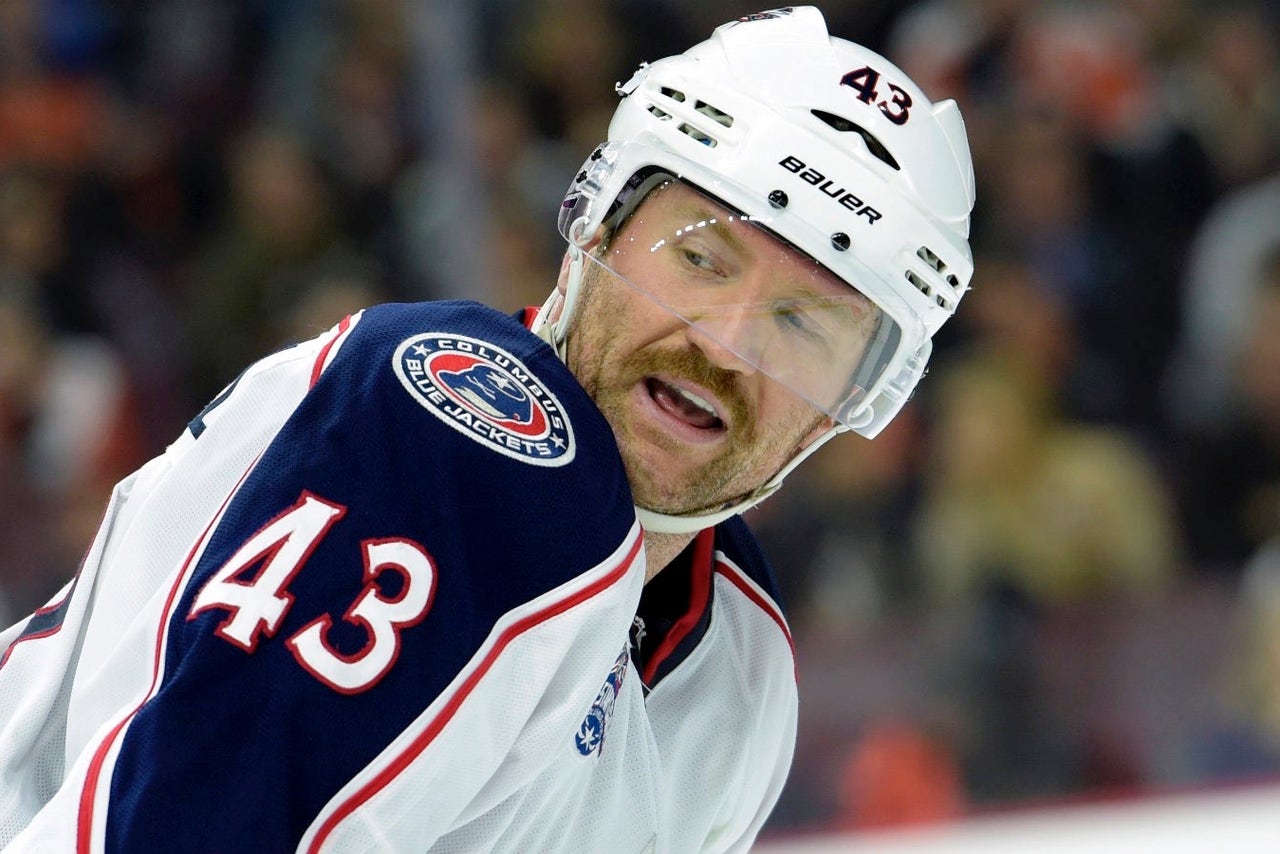 The Los Angeles Kings, winners of two Stanley Cups in the past three years, make their only appearance at Nationwide Arena to face the Blue Jackets Monday. Both teams are fighting to get back into the postseason conversation. The Kings are currently five points out of a wild card spot, and while the Jackets have a significantly steeper climb -- 14 points out of a wild-card spot with 31 games to play - head coach Todd Richards does not expect a lesser effort from his club.
"Both wins (this weekend) were good wins," Richards said. "I'm still sensing the same (effort) in our routines and how we do things. In our morning skates and our meetings I'm not sensing anything has changed about attitudes."
The club is buoyed by recent wins but they are also buoyed by an emotional landmark one teammate will experience Monday night. Forward Scott Hartnell is expected to play in his 1,000th career game. The 32-year-old has played 14 seasons in the NHL, six of those with the Nashville Predators and seven with the Philadelphia Flyers before joining the Blue Jackets this past summer.
"It's an important night for a teammate," Richards said. "It seems like those important nights become important for the group and I would expect us to come out with some good energy."
Hartnell remains on a line with Cam Atkinson and Ryan Johansen, the other three lines remain intact as well but there are big changes on the defensive side of the ice.
The Jackets lost James Wisniewski and Ryan Murray in Friday's 7-1 win over St. Louis. Defenseman Dalton Prout suffered an upper body injury in Saturday's win over Ottawa. Wisniewski and Prout are considered day-to-day and may see action this weekend, but Ryan Murray was placed on injured reserve Monday and is anticipated to miss 4-6 weeks.
For a team that was perhaps chided for carrying nine defenseman, it has turned out to be a wise gamble. Only six defensemen are healthy enough to play against the Kings. Veteran defenseman Jordan Leopold returns to the lineup. In his last two games with the Jackets he has played both forward and defense. He joked he was ready to suit up as a goalie if needed.
"For me it's been whatever role they need," Leopold said. "Whether it's right or left-hand defense. I've played (all the positions) -- it doesn't really matter. I'll relish the opportunity to play."
Leopold said while so many injuries may seem hard to imagine, it's something he's seen before. He got his second window of opportunity to play in the NHL when three defensemen went down and Leopold earned his spot back in the lineup. Monday night, he will be paired with Cody Goloubef and Leopold believes they will be a good fit together.
"We've been practicing for the last month together so it's almost like we're already a pair," Leopold said. "I'm not worried about it."
Richards said his team is prepared to face a desperate group in the Kings and that the Jackets need to play a game similar to the one they played against St. Louis.
"I'm expecting (the Kings) to come out and play hard - they're big, they can skate," Richards said. "They're big, physical, and they challenge you to compete. If you aren't ready to compete they can make you look bad."
QUICK HITS:
- There is no update or timetable for forward Jeremy Morin who was assigned to IR Jan. 28, after experiencing issues with his heart.
- Forward Brian Gibbons took to the ice after morning skate was complete.
- Goaltender Sergei Bobrovsky skated in the OhioHealth Ice Haus today.
- A large contingent of Scott Hartnell's family and friends observed Monday morning's skate. They'll be in attendance for his milestone game.
PROJECTED LINES:
Hartnell / Johansen / Atkinson
Foligno / Dubinsky /Tropp
Wennberg / Anisimov / Skille
Calvert / Letestu / Boll
Tyutin / Johnson
Connauton / Savard
Leopold / Goloubef
Goal: McElhinney with Forsberg at backup
The puck drops at 7 p.m. at Nationwide Arena. Pre-game coverage begins at 6:30 p.m. on FOX Sports Ohio with "Blue Jackets Live."
Follow Alison on Twitter at @AlisonL
---