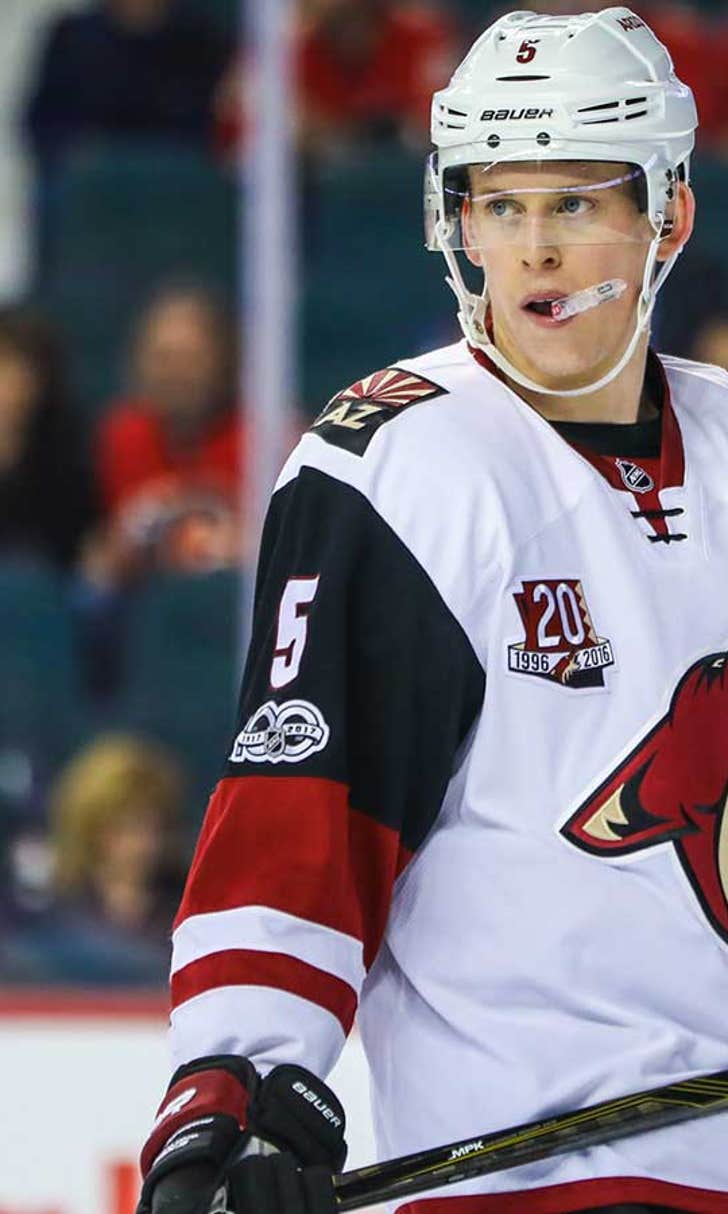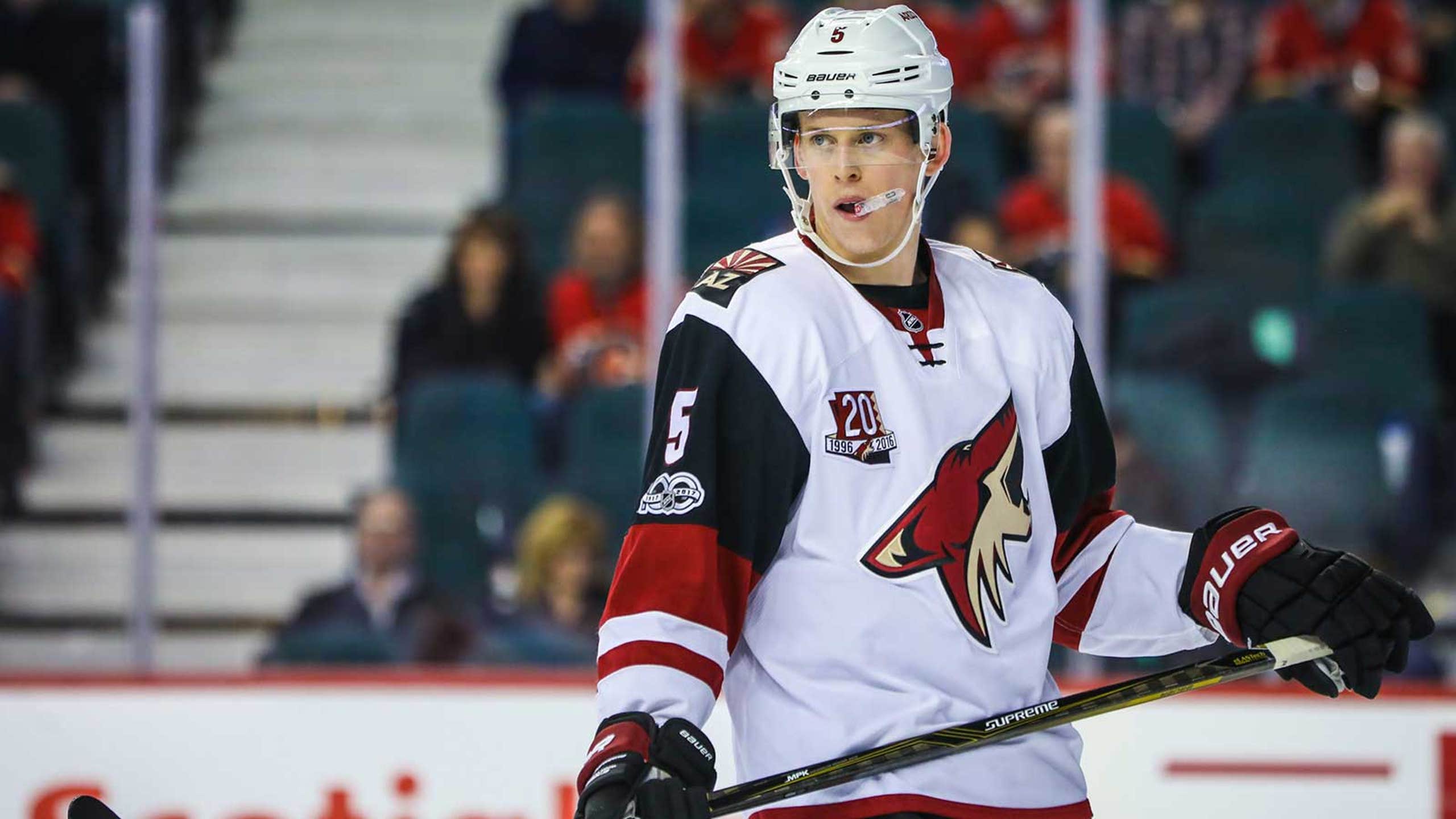 Coyotes make the most of opportunities in international competition
BY Taylor Sedona Clark, Cronkite News • June 6, 2017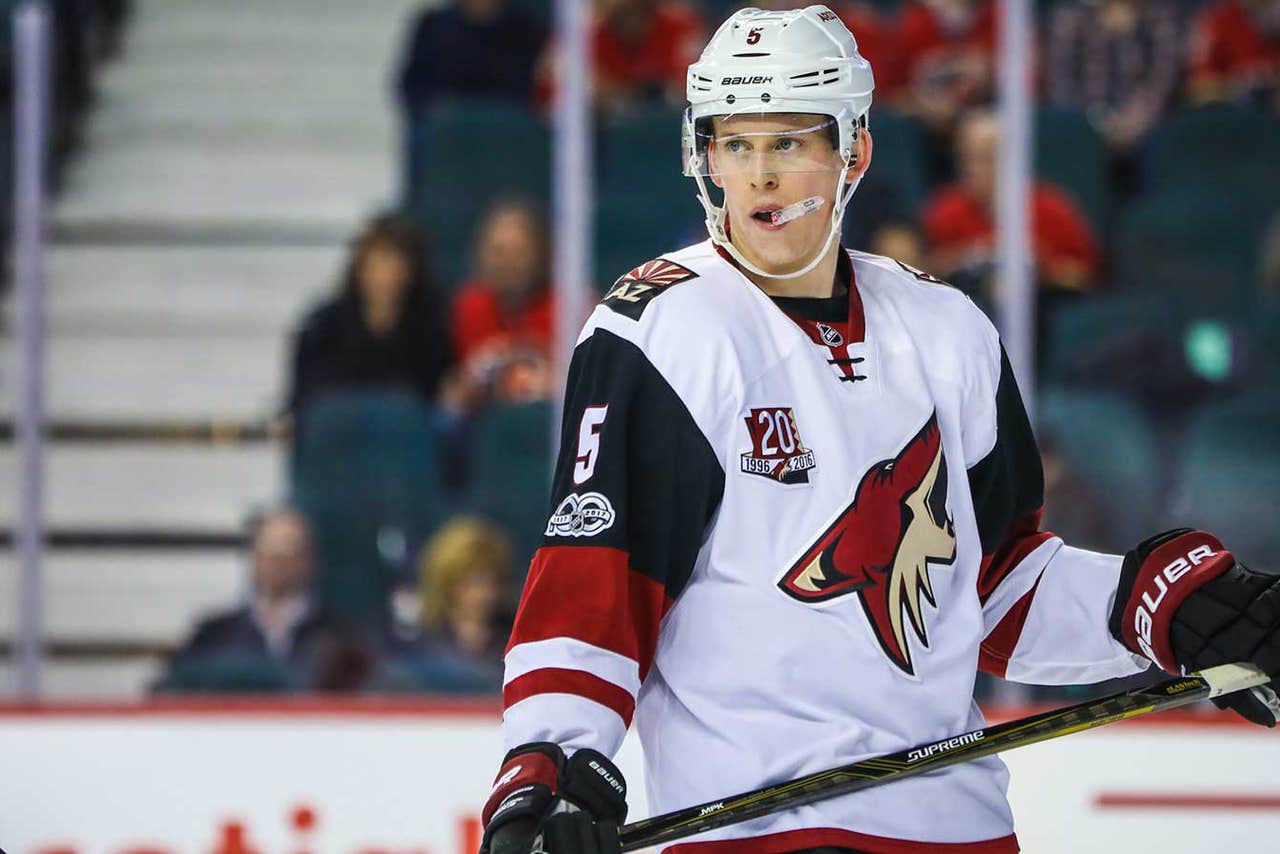 PHOENIX -- In international play, the name on the front of the jersey is more important than the one on the back. The opportunity to represent one's country is hard to pass up.

The Coyotes recently had five players compete internationally: Christian Dvorak, Oliver Ekman-Larsson, Clayton Keller, Connor Murphy and Tobias Rieder.

For a few short weeks each spring, men's hockey performs on an international stage. The International Ice Hockey Federation Men's World Championship originated in 1920 at the Summer Games in Antwerp, Belgium, and is the highest profile international ice hockey tournament outside of the Winter Olympics.

The tournament provides a chance for NHL players, whose teams either missed the postseason or had their playoff run fall short, to continue play and have a shot at taking home a medal.

One of the benefits of playing on an international stage is the diverse opportunities a tournament like this can provide its participants.

Among the five Coyotes playing in Worlds, different narratives emerged.

For Keller, it was an opportunity to play against elite athletes at a pro level for eight consecutive games. The forward was the youngest in the tournament and played only three games at the NHL level during the 2016-17 season.

After winning gold at the World Junior Championship, Keller donned a USA jersey for the second time in less than a year, only this time he was playing against men, not boys.

"Playing in the World Championships was a great learning experience for Clayton," Coyotes general manager John Chayka said. "He was able to produce and play well against men at an elite level. This experience, and the confidence he gained by playing in the tournament, will definitely help him next season."

After starting on Team USA's bottom line with fellow Coyotes Christian Dvorak, Keller's five goals and two assists had him moving up the ranks and playing some first-line minutes.

His ability to transition his game to the pro level on international ice did not go unnoticed by his Coyotes teammate Murphy, who was Team USA's captain.

"He didn't surprise me with his skill in the tournament, just because I'd seen him in the few games he played with us at the end of the season," Murphy said. "I think that his experience will hopefully help him have some momentum coming into training camp next year, and show everyone what he's capable of."

It was Murphy's fourth year representing Team USA at World Championships. Last year he served as alternate captain and was named one of Team USA's players of the tournament.

"This tournament has really helped me develop," Murphy said when asked why he continues to participate each spring. "It's a different kind of game."

Although each team is not filled with top NHL talent, Murphy said, players are still being tested in different ways.

"It's a big challenge to defend on that big ice and being able to come together with a group of guys and seeing what you can do in a three-week period," Murphy said.

Serving as captain was also a beneficial experience for the young defenseman.

"It was eye-opening for me to wear the letter, and to be seen as a guy who could do that was really special," Murphy said. "I've been going to the tournament for a while and I was a guy with a little more experience on a younger team, so they felt like I could be put in that role."

Chayka was happy to see Murphy put in such a high position on the team.

"Connor is a very mature young man, and he's made great strides on and off the ice the past year," Chayka said. "He has emerged as a leader on our team and this experience will only help him in the future."

While this role was relatively new to him, he has been surrounded by strong leaders throughout his career.

"I've been around Shane Doan the last couple of years, and he's such a great leader with how sincere he is as a person and how much he puts into his game and how he leads by example, speaking up at the right times," Murphy said. "Guys like Shane, and others I've played with, are huge to help you when you start getting put into these roles, and show you how to handle it.

"I was just trying to my best to be like those guys. It was a great experience to take with me if I'm ever in another leadership role. I know now to just be myself and work hard and know that guys are looking at you and noticing that."

Team USA won six of eight games but was eliminated in the quarterfinals by Finland. The gold medal was taken home by Ekman-Larsson's Sweden team.

It was a welcome turn of events for the Ekman-Larsson, who was paired with Murphy on the Coyotes blue line for much of the past season, after a season in which he battled a thumb injury and had to cope with the loss of his mother to cancer.

"We were all very happy to see Oliver win a gold medal at the IIHF World Championships," Chayka said. "Oliver battled through a lot of adversity this season with his thumb injury and the passing of his mom so it's nice to see him finish the hockey season on a high note."

Murphy agreed.

"He's been through a lot this past year," Murphy said. "He's such an unbelievable guy and everyone is friends with him. He is such an incredible talent and for years he's looked to step up his game for us and to see him come back and win gold for his country, he deserves it."
---