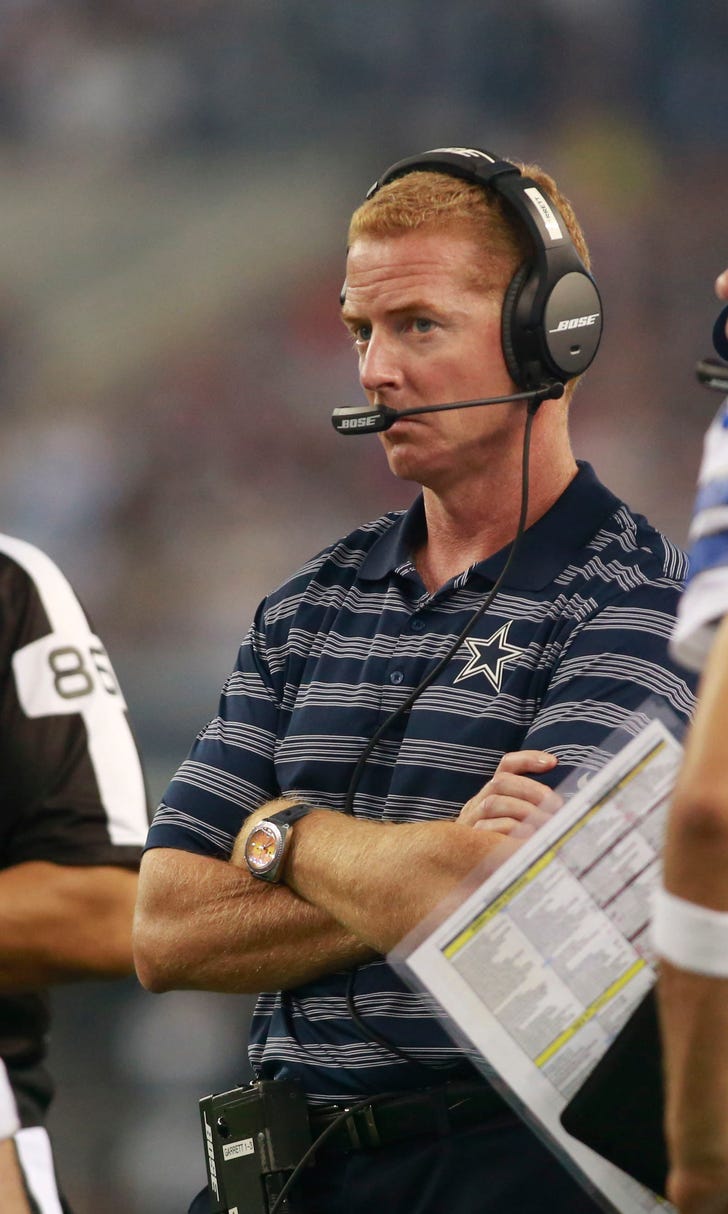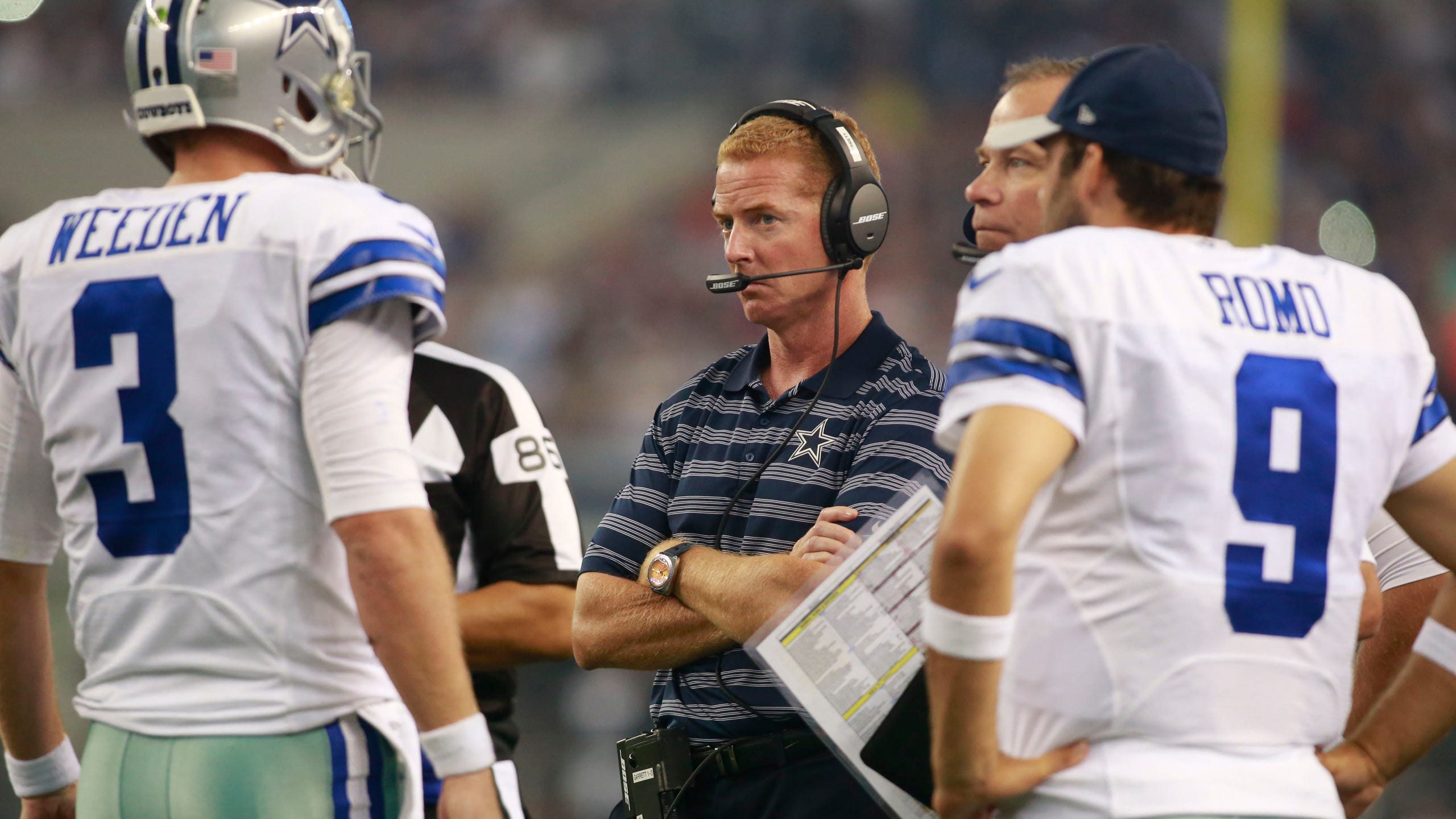 Cowboys should go with Weeden vs. Cardinals
BY foxsports • October 30, 2014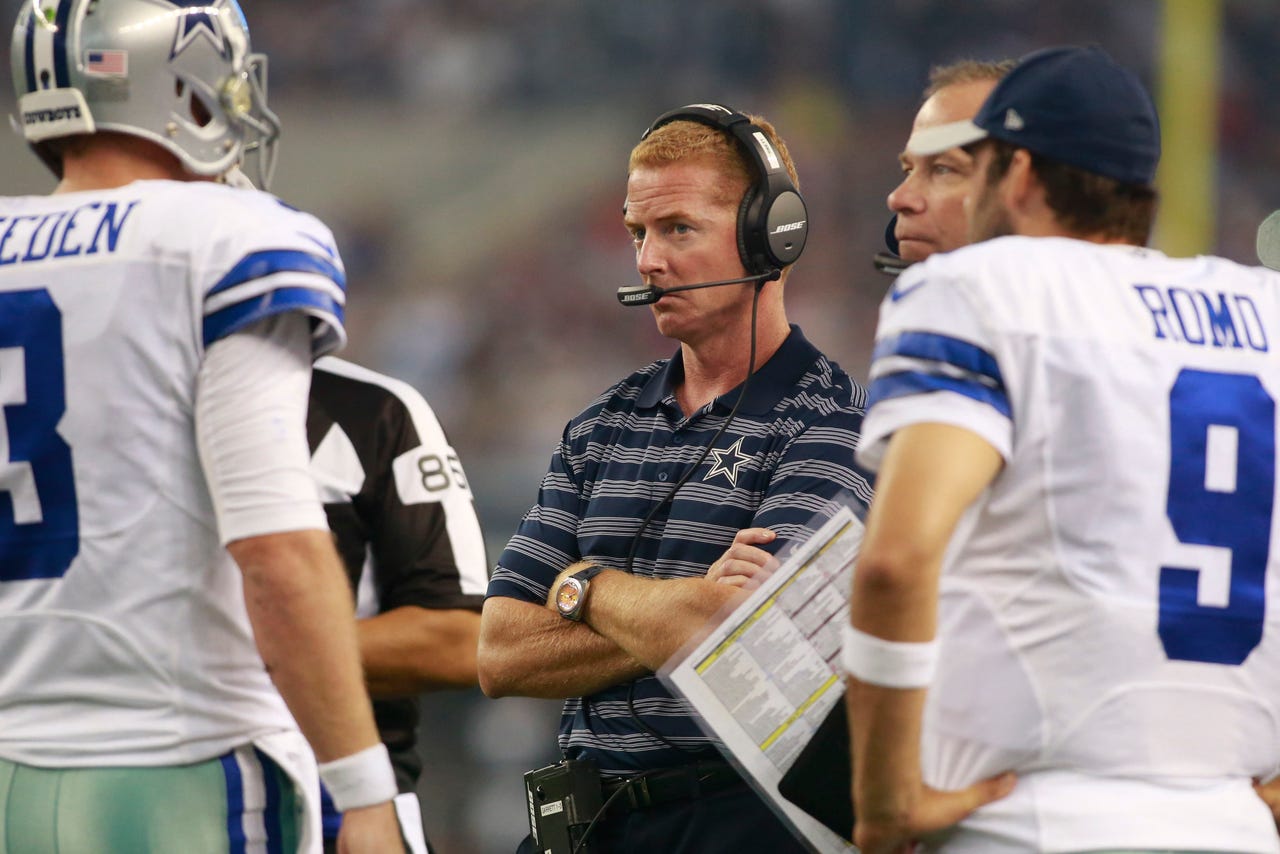 The Dallas Cowboys need to choose Brandon Weeden over Tony Romo, if only for one Sunday of this NFL season. It's not something they wanted to do, but it's a decision that's in the best interest of their playoff hopes and Romo's immediate future.
There's no question Romo's intention is to try and gut it out against the Arizona Cardinals. He's played through cracked ribs and a punctured lung in the past. And that's another reason the Cowboys should take this decision out of his hands.
They are better off with Weeden at 100 percent than a compromised Romo on Sunday. I don't have the medical background of someone like a Jerry Jones, but common sense tells you that having to take regular injections just to try and make it through games isn't a great habit to get in. Romo admitted Wednesday that he'd be in no shape to play a game right now, and it's hard to imagine him getting any meaningful practice time before Sunday's game.
"At a certain point, there needs to be a shift in the way you feel that shows you that you're able to do the fundamental things that need to get done," Romo told reporters. "From there, you got to get the doctors' clearance and take those steps and go."
For the first time in several years, this team is actually built to withstand a short absence from Romo. Jason Garrett actually won his job by getting the team to rally around Jon Kitna when Romo broke his collarbone in 2010. This offense is much more talented than that one. Even against an excellent Cardinals defense, Weeden would be able to lean on his teammates. He performed admirably in leading the Cowboys to scoring drives on consecutive possessions in Monday's 20-17 overtime loss to the Washington Redskins. Now that we know how shaky Romo looked after his return to that game, it looks like sticking with Weeden may have been the best move.
This is nothing like what the Cowboys faced when Romo suffered a broken pinkie in 2008 and was replaced by Brad Johnson. When the Cowboys performed poorly during that stretch, I was told that Jones was seething that he'd been convinced Johnson could do the job. (Johnson was Garrett's guy). This would've been a good spot for Kyle Orton, but he's made off with Jerry's money and become the starting quarterback for the Buffalo Bills.
FOX SPORTS DAILY
COWBOYS EDITION
Cowboys News To Your Inbox!
*By clicking "SUBSCRIBE", you have read and agreed to the Fox Sports Privacy Policy and Terms of Use.
Weeden told me late Monday night that he feels like getting thrown into the game at the last second wasn't the worst thing that could've happened. He didn't have time to obsess about everything he's learned since joining the team in the offseason. Weeden's also benefited from being able to take first-team reps each Wednesday while Romo rests his back.
"It's still a day-to-day type thing," Weeden told reporters Wednesday. "I took the reps today and if he's [Romo] out there practicing, great. If not, then I will step in there and take each rep which has been good for the last seven, eight weeks. I've been able to take the reps on Wednesday which has been big for me so I'm going to treat it no different, if he's able to go that's the best thing. We'll have to see how everything plays out."
The Cowboys need Romo to be as healthy as possible to make a run at the postseason. That's why they need to protect him from himself over the next two weeks. If Weeden could get you through the next two games, Romo would have three full weeks to recover from his back contusion. And it would allow Romo the chance to skip a long flight to London for the Jacksonville game.
The medical staff is proceeding as if Romo will play Sunday against the Cardinals. The team is trying to come up with the right type of padding to help provide some extra protection for his back, according to a source.
Jerry Jones told 105.3 that a lot of it will come down to what sort of pain tolerance Romo has. Well, he already knows the answer to that.
The Cowboys are calling this a game-time decision for Romo. Let's hope it doesn't take that long to make the right decision. Go with the backup plan.
MORE FROM FOX SPORTS SOUTHWEST: 
- Ranking NFL quarterback salaries
- Best college football traditions
- Greatest NBA players without a championship ring
---