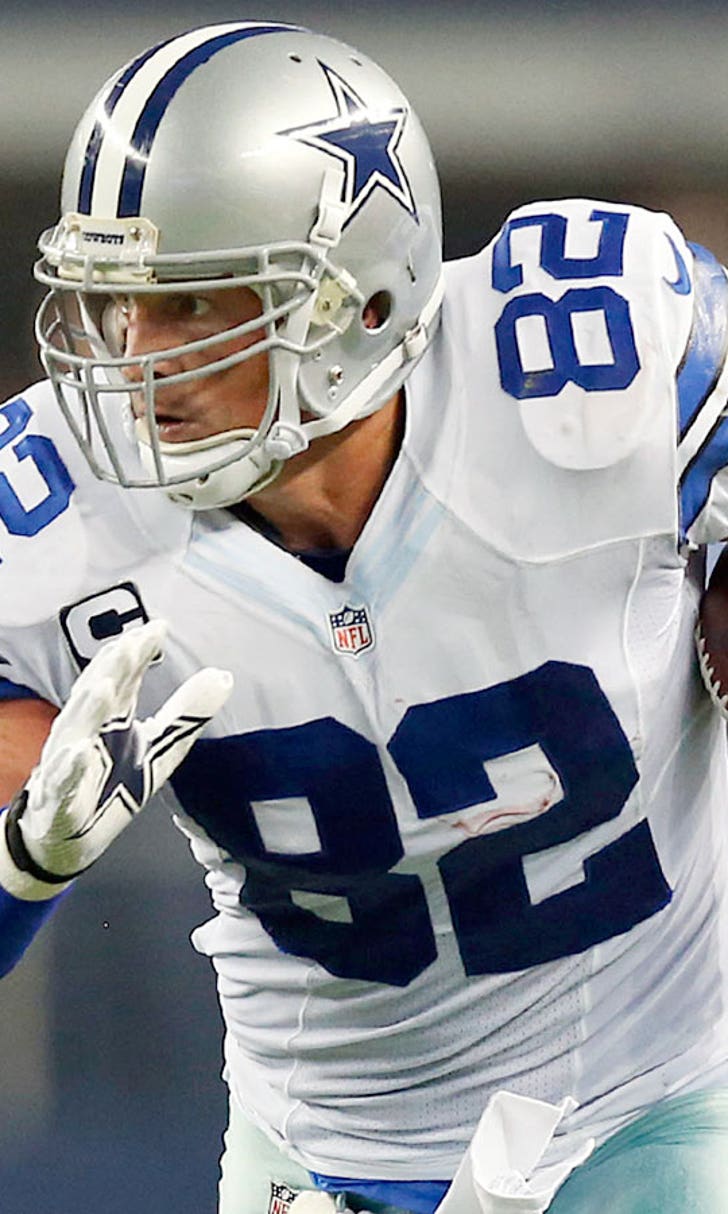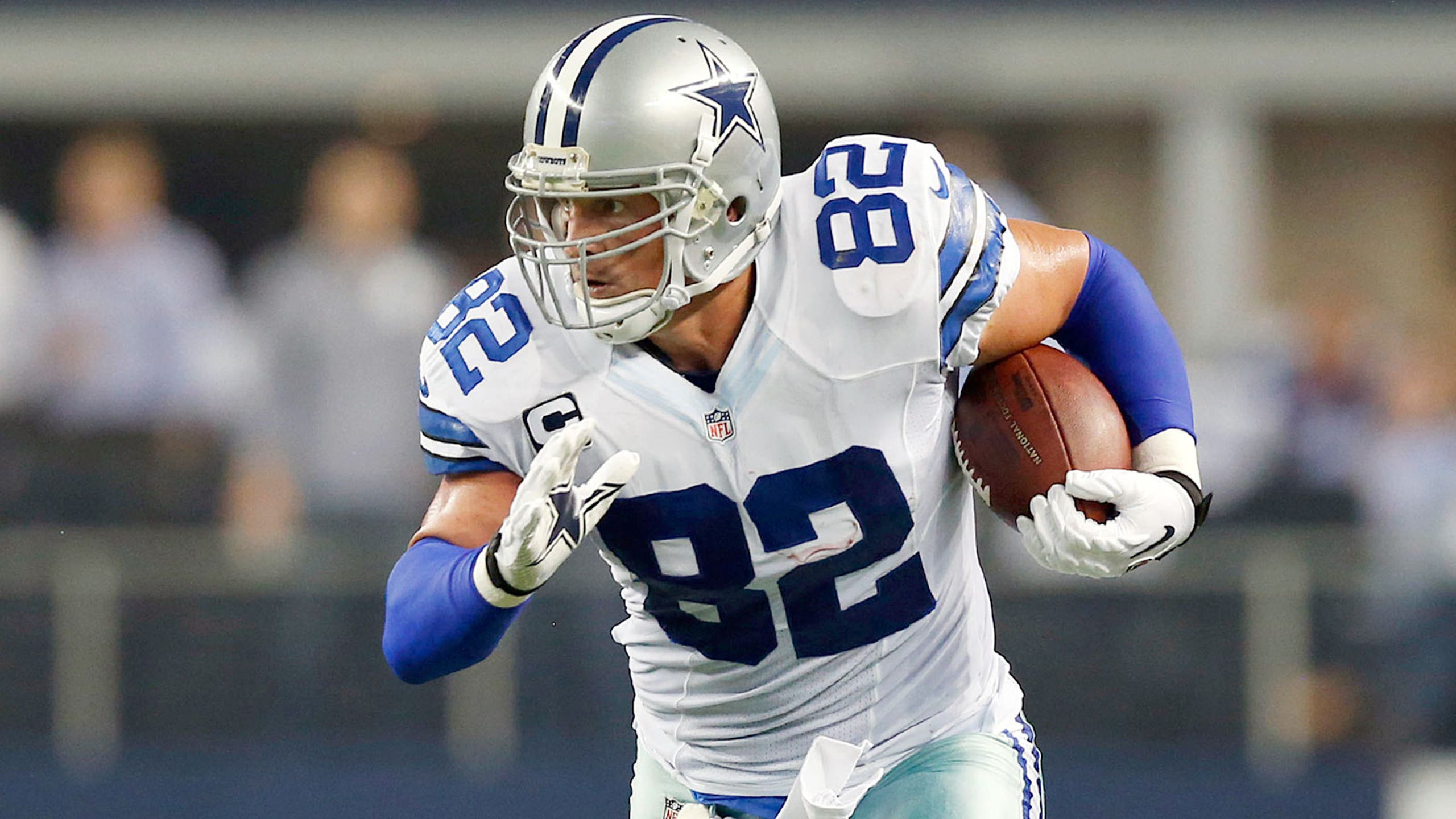 Cowboys bring holiday cheer to children's hospitals
BY foxsports • December 9, 2014
Ahead of Sunday night's showdown in Philadelphia for first place in the NFC East, Cowboys players and cheerleaders visited Dallas-Fort Worth area children's hospitals Tuesday as part of a 26-year tradition headed by Cowboys first lady Gene Jones.
Tight end Jason Witten made his 12th visit, and each visit helps him put things in perspective.
It's more than just a game for us," said Witten. "It's an opportunity you have, the platform you have, you know, to go around there with DeMarco [Murray] and see him put a smile on their face. 
"I think that's why we're here. And it's bigger than just football."
During Murray and Witten's in-room visits on the oncology floor at Children's Medical Center of Dallas, Murray handily beat a patient in a UFC video game.
"He thought I was going to take it easy on him, but I had to come out victorious," Murray joked.
Cowboys Executive Vice President and Chief Brand Officer Charlotte Jones Anderson accompanied the Children's Medical Center of Dallas group and saw it as "a unique opportunity."
"I think this week obviously, for us on the field, is all about focus and it's very intense," Anderson said. "It's a very big game coming up. We're in a great position to have a great finish and everyone knows how serious that is. I think this gives us a chance to step back for a minute and realize what's important here and help you refocus when you leave here about how big your moment is. And I think this is just a great opportunity to remember what's really important."
"It's good, whenever, you know, we've been put in a position where we've come and help kids, help people out that are less fortunate, third-year guard Ronald Leary said. "So, whenever you get an opportunity to do that, you know it's a great feeling."
Right tackle Doug Free, who has been with the club since 2007, agrees with Leary.
"I know it means a lot to them, but obviously it means a lot to us. Being able to come here and make a few kids' day, brighten their day a little bit, help them out is just a blast for us."
Murray, who leads the NFL with 1,606 rushing yards, finds the resilience and mental strength of the children and their parents to be "unbelievable."
"They're very strong mentally to, you know, just come here and see what they're going through and still see smiles and great spirits," said Murray, who on Sunday also gave away 50 bicycles to Big Brothers Big Sisters. "Makes you think of the perspective you have in life and what's important and things of that nature.
"So, it's a sad deal, but happy to be here and try to let them enjoy it for a little bit and enjoy them as well."
---