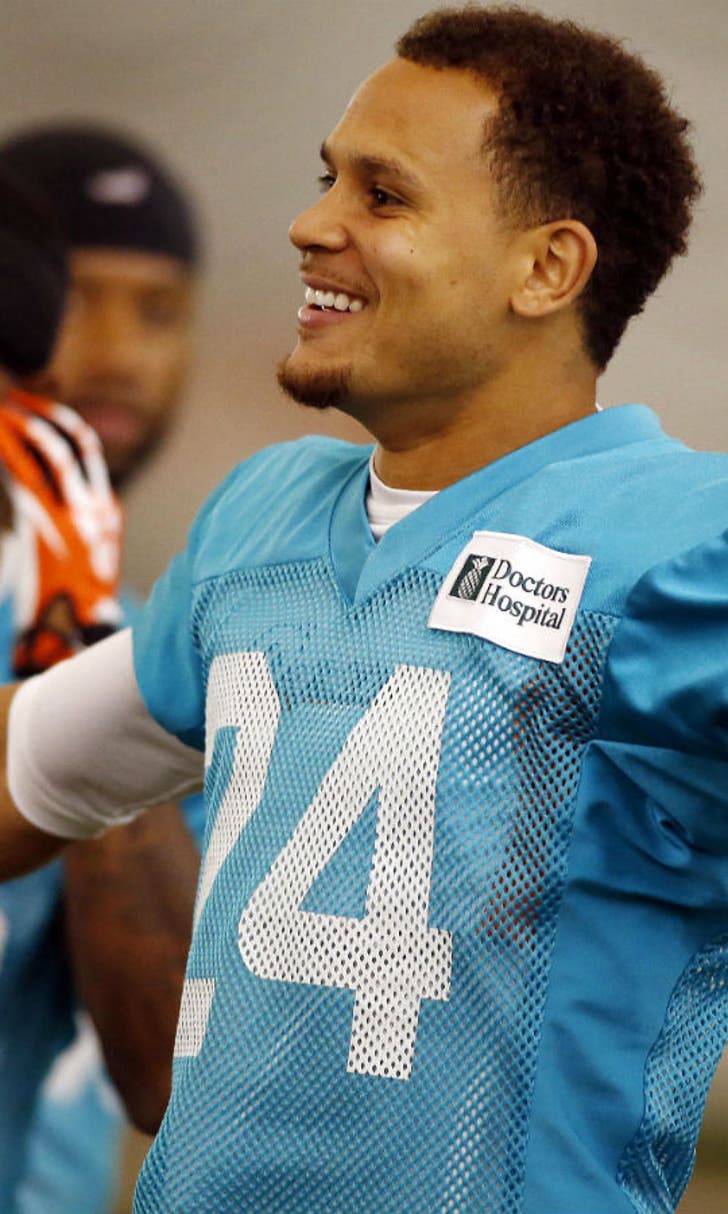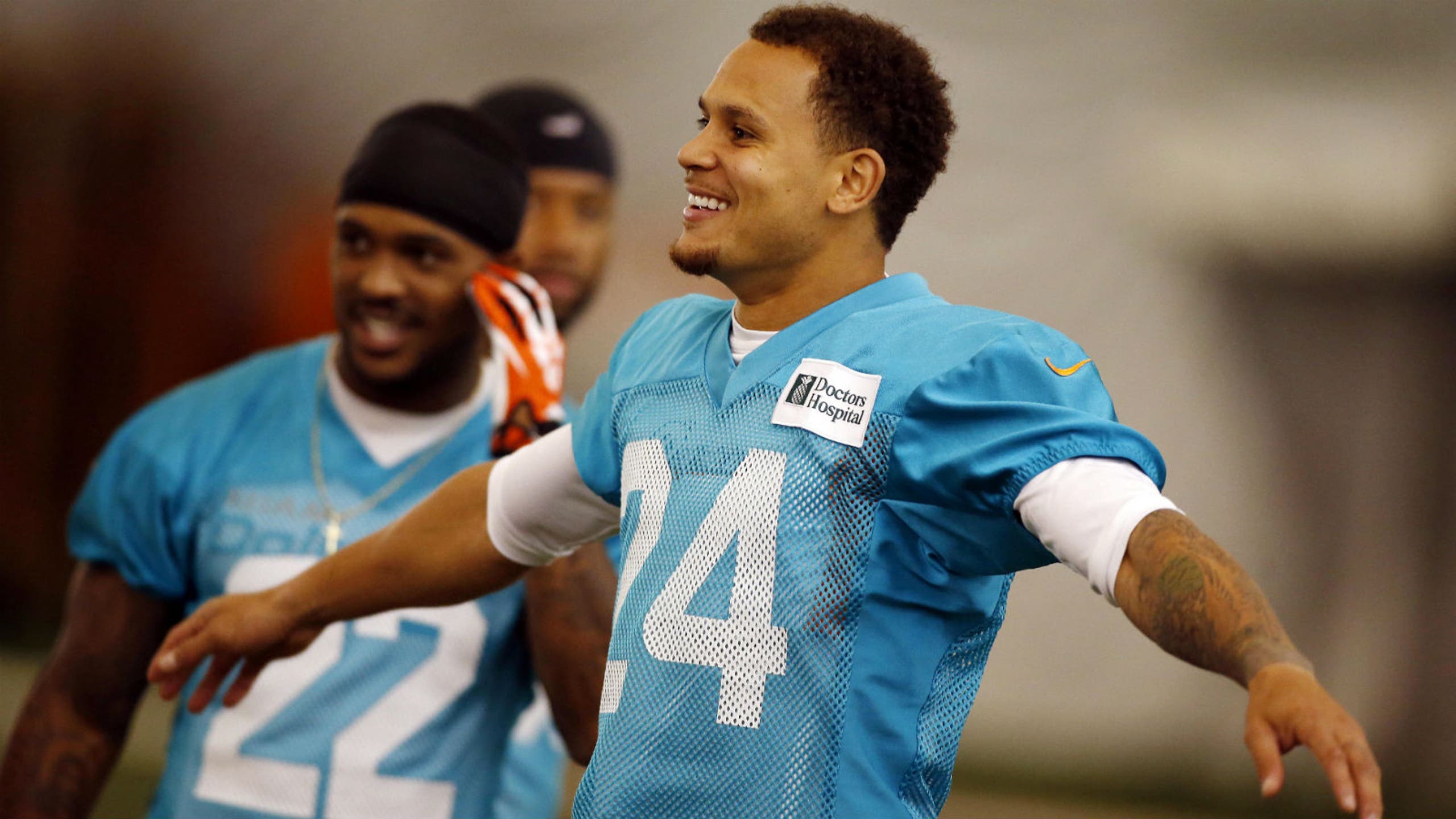 Cornerbacks Cortland Finnegan, Brent Grimes excelling early in Dolphins camp
BY foxsports • August 5, 2014
DAVIE, Fla. -- While the Miami Dolphins offense has had difficulty getting on the same page in training camp with many key players in and out of the lineup, perhaps the defense deserves a little credit for the offensive struggles.
Cornerbacks Cortland Finnegan and Brent Grimes have been especially troublesome for quarterback Ryan Tannehill.
Tuesday's practice offered another example, with Finnegan picking off two Tannehill passes and Grimes also coming away with an interception against the starting quarterback.
After practice wrapped up, coach Joe Philbin refused, at least publicly, to criticize the up and down play of his offense, which is learning a new system under offensive coordinator Bill Lazor.
"You're looking for -- on either side of the ball and special teams -- guys to make plays," Philbin said. "So you're happy when guys are making plays, but sometimes a pick can be a very competitive play. It could be a good throw and the guys are just battling for the ball and somebody comes up with the football.
"So just because it was a pick doesn't always mean it's a terrible play. Obviously, offensively we don't want to have those in a ball game, but you can't get too high or too low in the middle of a practice because it can taint your image of it."
Philbin did single out newcomer Finnegan's attitude in camp as he acclimates himself to his new team and has been impressed with his work ethic.
"The thing I like about him, he's spending an awful lot of time, since the day he got here, with Will Davis and Jamar Taylor showing him the ropes," he said. "Spending time on the field, in the meetings, in the locker room or off the field. I feel like he's fit in very well. I like what he's done."
Tannehill also appreciates the hard work and total effort Finnegan has brought to the team so far in camp, while also noting his high IQ for the game.
"He's a veteran player," he said. "He learns fast. You complete a route on him in a formation, you line up in that formation again and he knows what to expect. So you may get him once, but he files that away and you show it to him again, he's ready to jump in and make a play on it."
Philbin had similar praise for Grimes.
"The thing I really like about Brent is the way he comes out and he practices hard every single day," he said. "He likes football, he likes the game and he likes to compete. That's a great example."
While it was a tough last season for Finnegan with the St. Louis Rams as he dealt with injuries, the former Pro Bowler is trying to turn his career around in Miami and he's been impressing his fellow teammates so far.
"He's playing some of his best football, I think," wide receiver Brandon Gibson said Tuesday. "I'm really eager for him and excited for him to play. I think he's a very, very intelligent player and combines that with his athleticism, I think he's a good football player. You come out here and watch practice, you see that he comes out here and he excels."
Philbin isn't quite ready to pencil in Finnegan as the starter just yet, as he wants to see him excel not just in camp but against the opposition in preseason before deciding.
"Just play consistently," is what Philbin says he wants out of the 30-year-old for now. "He's going to have opportunities to compete in the preseason. We're going to give him snaps in the preseason. We're going to see him execute in the defense and do his job responsibly on a consistent basis. Then we'll make our decision."
You can follow Surya Fernandez on Twitter @SuryaHeatNBA or email him at SuryaFoxSports@gmail.com.
---