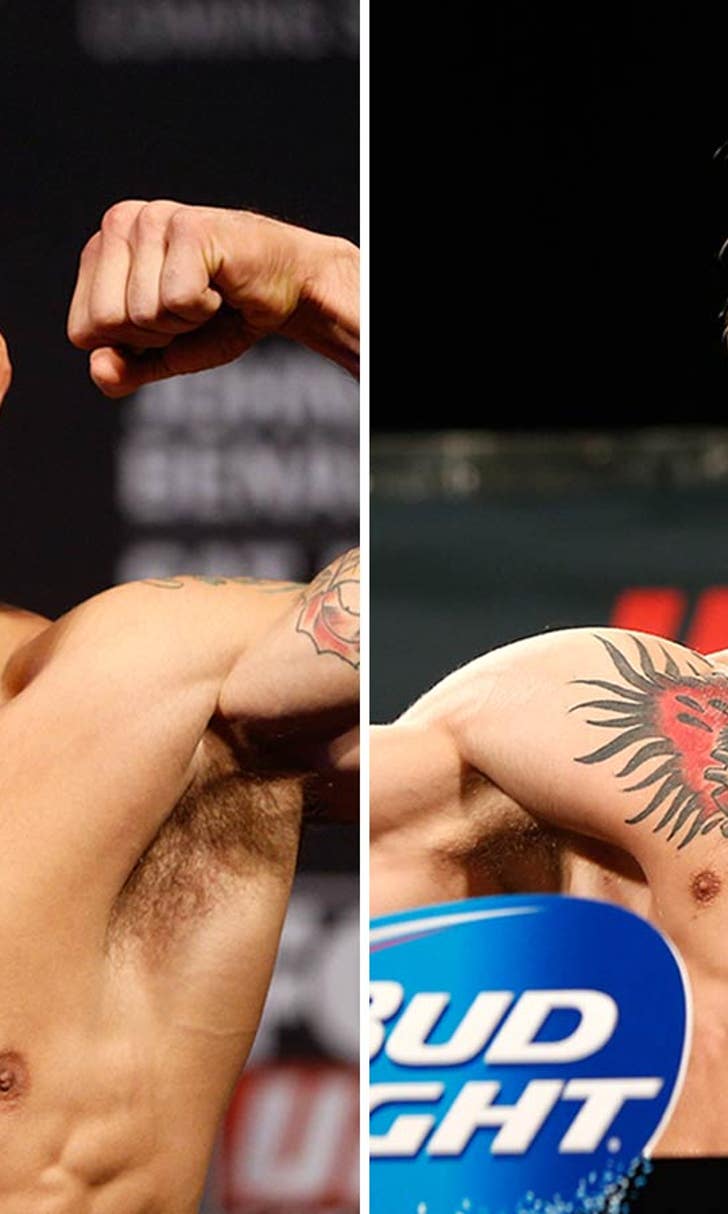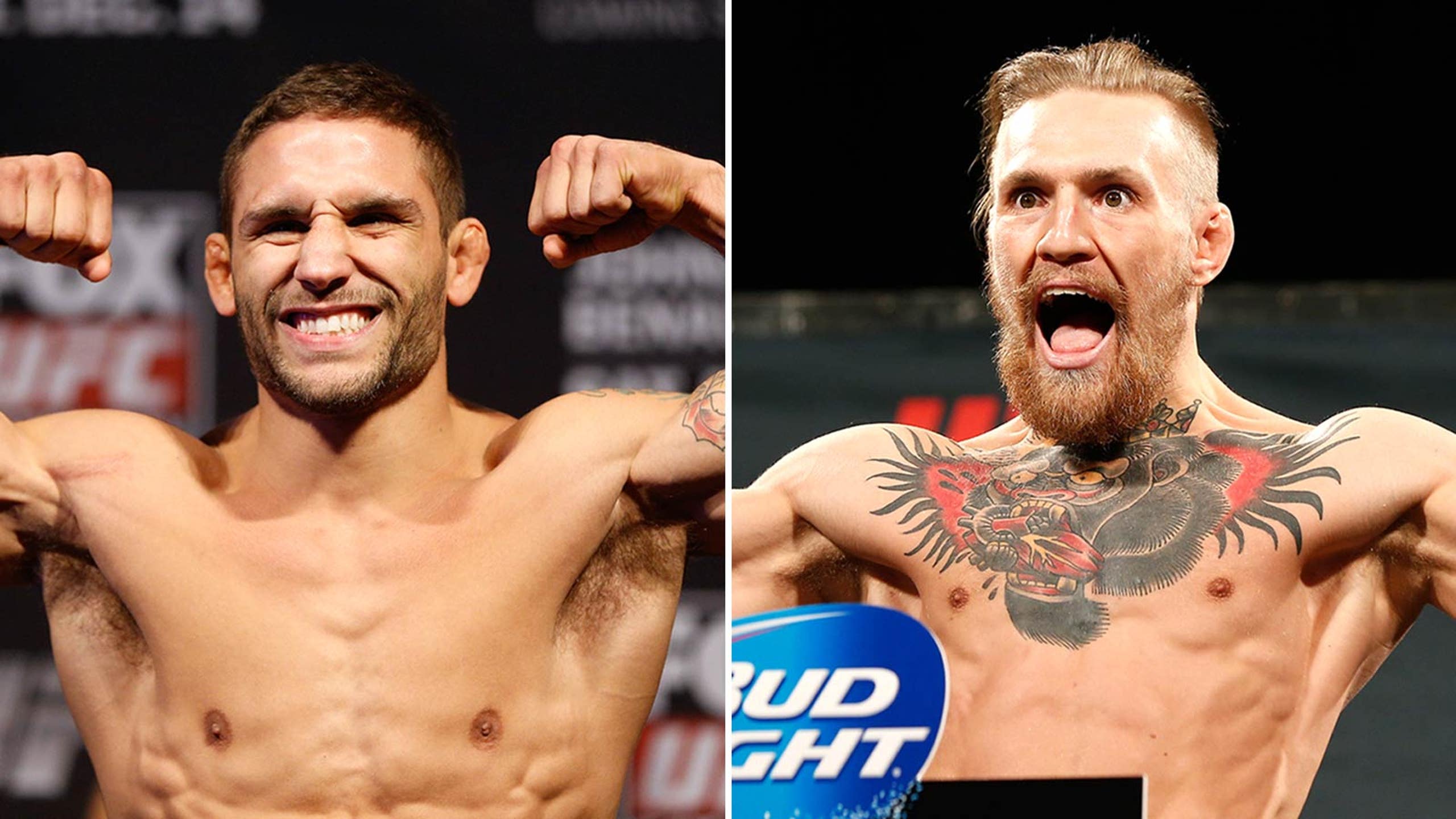 Conor McGregor makes ballsy comments towards Chad Mendes
BY Damon Martin • October 21, 2014
Chad Mendes is fighting Jose Aldo for the UFC featherweight title this Saturday night from Brazil in the headline bout for UFC 179, but on Tuesday it appeared as if he was ready to catch a plane to Ireland to hand Conor McGregor a beat down instead.
Mendes appeared on UFC Beyond the Octagon on BT Sport in England where McGregor was the special in studio guest.  Obviously, Mendes had to know he was eventually going to be asked about the Irish bad boy and he wasted no time launching into a tirade aimed directly at him.
"When I look at Conor, Conor's a big talker.  Conor's brought so much attention to this division, so much attention to the UFC recently.  He's talked his way all the way up to the top," Mendes said.  "When I see Conor, I see dollar signs in my bank account."
Mendes also brought up McGregor's constant jabs at him about his height.  McGregor has gotten famous lately for calling him Chad 'Mini' Mendes because he regards the No. 1 ranked featherweight contender as a bloated bantamweight, too short to give him any real problems if they ever faced off in the Octagon.
Of course McGregor's height and reach would be negated if he was on the mat, which is exactly where the former NCAA All-American wrestler promised to put him if they ever met in a fight.
"I match up horrible for this guy.  Conor, do you know what wrestling is?" Mendes asked.
Unfortunately for Mendes it was McGregor who ultimately got the last laugh as he delivered one more jab at his height.
"I could rest my balls on your forehead," McGregor said as the studio audience cheered in approval.
McGregor promised to sit cage side on Saturday night to get a bird's eye view of the fight between Aldo and Mendes.  The Irish native is predicting another Aldo win in the main event, but he promises to circle back around to deal with Mendes once he has the belt around his waist.
"Don't worry, I will take that belt from Jose," McGregor said. "And I will come back hunting for your little midget head."
---
---