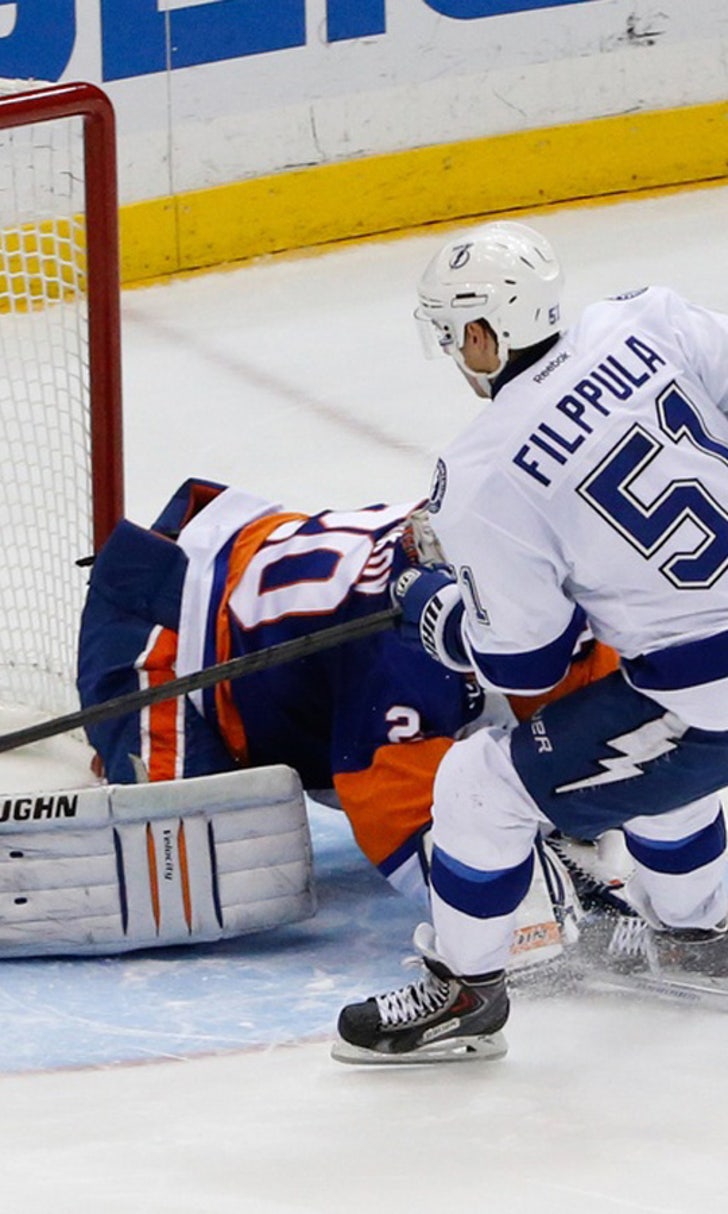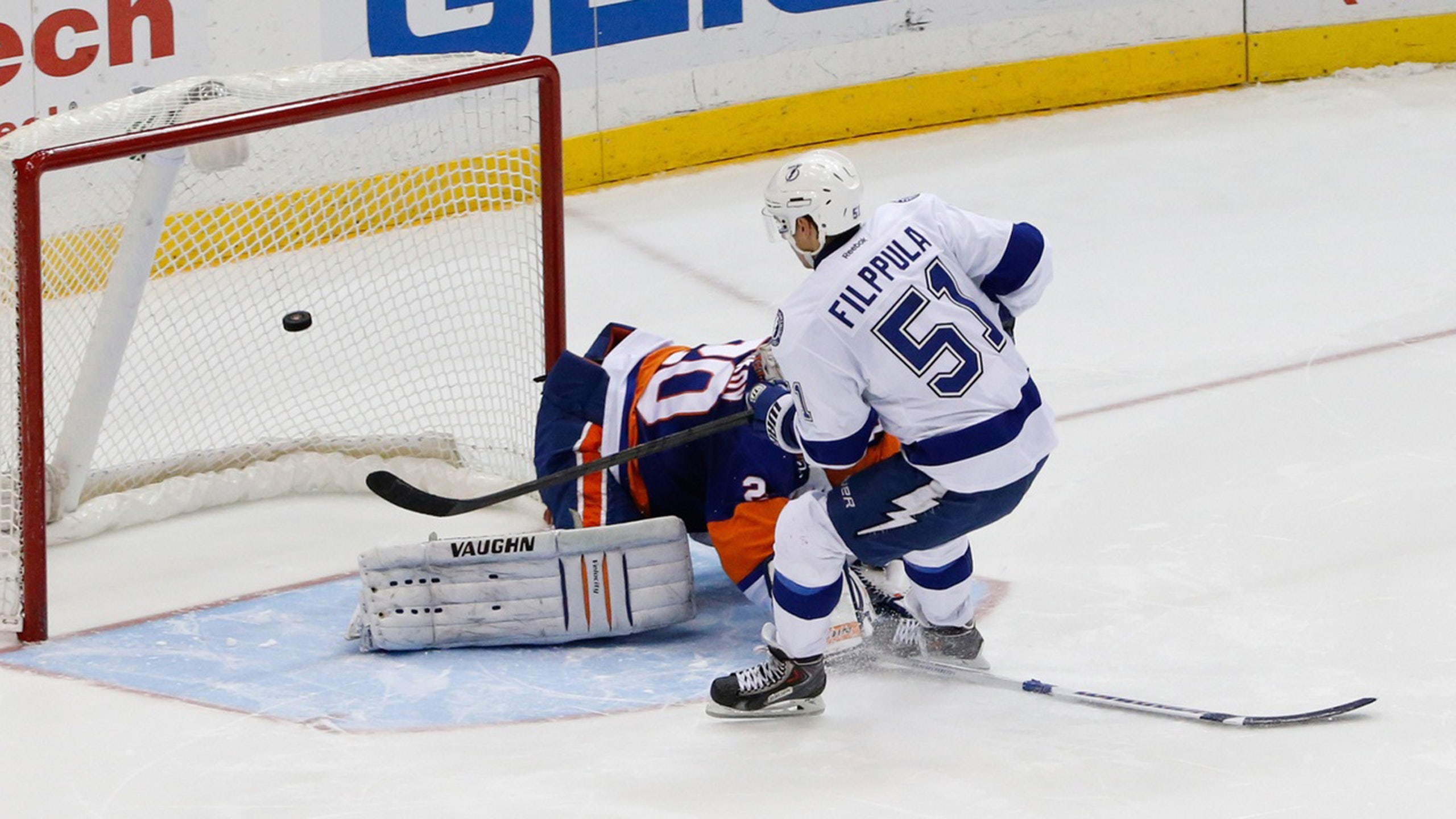 Collective scoring effort coming up big for Lightning
BY foxsports • December 20, 2013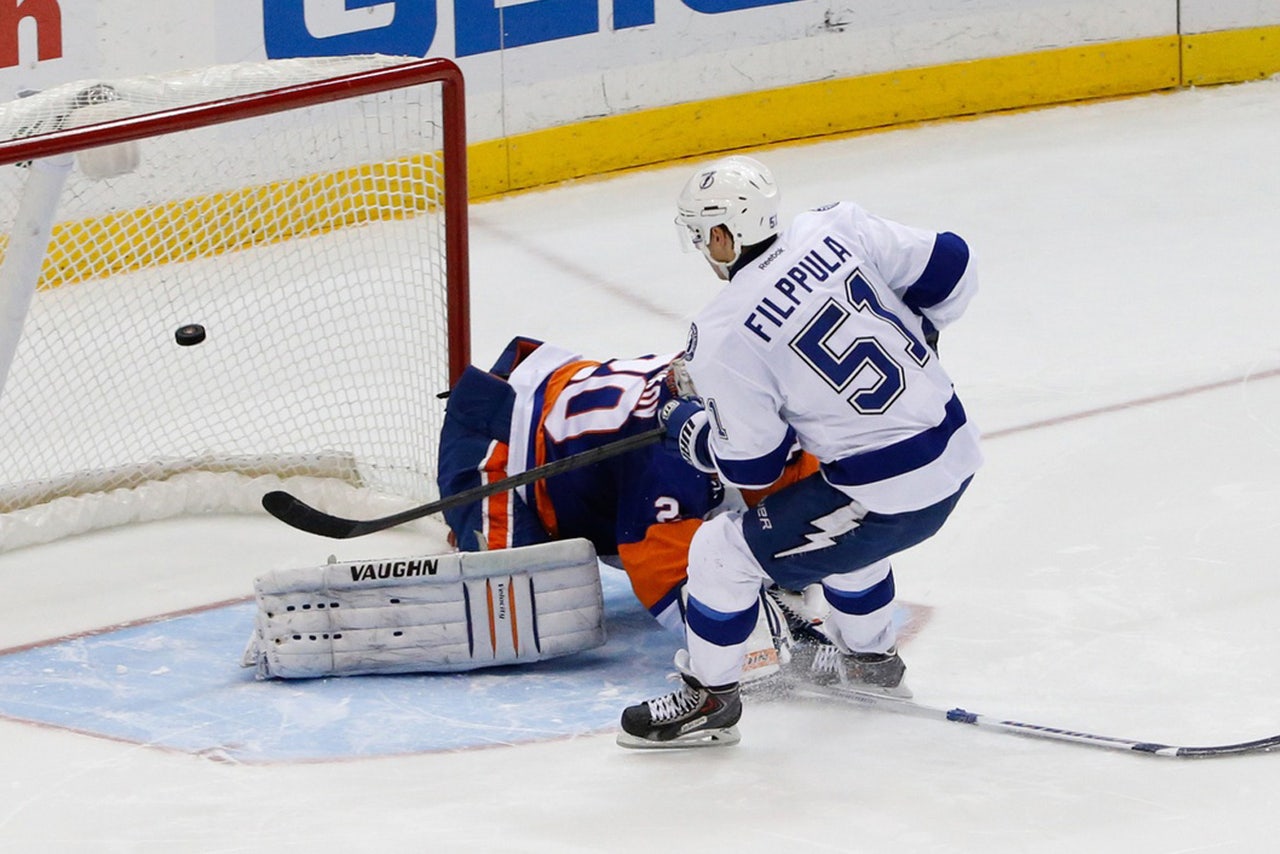 TAMPA, Fla. --€" If it takes a village to raise a team after a major injury, then perhaps we've focused on the wrong places when studying the Tampa Bay Lightning all along.
This was the assumption after Steven Stamkos'€™ right tibia snapped Nov. 11 in Boston: It would be dandy if the Bolts enjoyed a group recovery to compensate for Stammer's 14 goals and nine assists through 17 games, but most likely, a significant face or two -- Marty St. Louis? Valtteri Filppula? -- must rise to keep them afloat with the young superstar out.
Well, over the past three games, there has been no shortage of praise to pass around.
Thursday night, the Bolts whipped the Nashville Predators 4-2 at Tampa Bay Times Forum, clinching their first three-game winning streak since Stamkos was carted away at TD Garden. The secret ingredient to their success this week: The more who show up to a scoring party, the merrier.
''It's hard to win if it's the same guys scoring all the time," Lightning coach Jon Cooper said Thursday. "It was great to get a power-play goal. It was great to get the lead and to have different guys chipping in. We need that. It's a collective group here. If you want to win in this league, you can'€™t be a one-trick pony and have the same guys score all the time. You need to have a little depth."
Depth, the Bolts have. Depth, the Bolts want to preserve.
They entered Thursday with five goals scored by four players in wins over the Detroit Red Wings and New York Islanders in the past four days. Tyler Johnson, J.T. Brown and Alex Killorn did the deed with a 3-0 victory in the Motor City last Sunday, and Filppula made magic Tuesday by scoring two goals late in the third period before adding another in the shootout during a 3-2 victory at Nassau Veterans Memorial Coliseum.
Thursday, their result followed a similar script: Plenty of production, plenty of hands on deck, plenty of high-fives and fist-bumps after the final horn.
Killorn, St. Louis, Teddy Purcell and Richard Panik all slapped shots that danced past goalie Carter Hutton, who received a lump of coal from the Bolts on his 28th birthday. The Lightning, meanwhile, tied a bow on another impressive night that added to a recent string of hot play without Stamkos, improving to 15-1-1 when scoring first.
€œ"Especially against a team like Nashville, who likes to play with a lead and will sit back -- to take them out of their comfort zone was nice," Killorn said.
Don't look now, but the Bolts have received a second wind after their punch-in-the-gut November. They are 5-4 in December, a mark that includes a 2-1 record in shootouts.
They struggled to produce offensively in the early weeks without their Stammer security blanket, but since those problems, many sticks have helped pick up the slack. Dating to a 6-5 shootout loss to the Washington Capitals on Dec. 10, the Lightning have scored at least three times in four of their last six games. They have outscored opponents 10-4 in their current winning streak.
Are they the quick-strike threat of old without Stamkos? Not close.
Do they have to be? Perhaps not.
Forget the early assumptions. Instead of one or two names raising all boats, perhaps a possible Bolts renaissance without Stamkos will have no major face to point to and say, ''You'€™re the reason we survived.''
There's nothing wrong with collective credit. Stamkos, more than a month after his injury, remains tied for the team lead in goals, with St. Louis. Filppula is second with 12, but no one else has more than eight (Purcell, Killorn and Johnson).
This isn'€™t to say the Bolts are in tip-top shape without Stamkos. They rank 14th in the league in scoring with 2.63 goals per game, and it'€™s no stretch to think that figure would be higher with No. 91 on the ice. Clearly, they are a better team with him, as Cooper has said time and time again.
Still, the Lightning have found a way to survive, not dive, after Stamkos' injury. Most expected them to sink by Christmas, but they remain relevant in the Eastern Conference with a 21-11-3 record and 45 points, behind only the Pittsburgh Penguins (53 points) and Boston Bruins (48).
"I thought we played a really good game,'' Bolts goalie Anders Lindback said Thursday. "€œIt'€™s always a relief when they score a couple early ones. Yeah, it feels good."
It takes many hands, not one, to keep good feelings going. It takes many efforts, not a lone few, to keep postseason goals alive. It takes many focuses, not a solo concentration, to keep a season from sliding off the rails after a significant injury.
The Lightning, through grit and gains made possible by many contributions, are surviving without their star. In a season with no guarantees, that's a dang-good development for now.
You can follow Andrew Astleford on Twitter @aastleford or email him at aastleford@gmail.com.
---
---